No Comments
Event Preview | Ballard Oktoberfest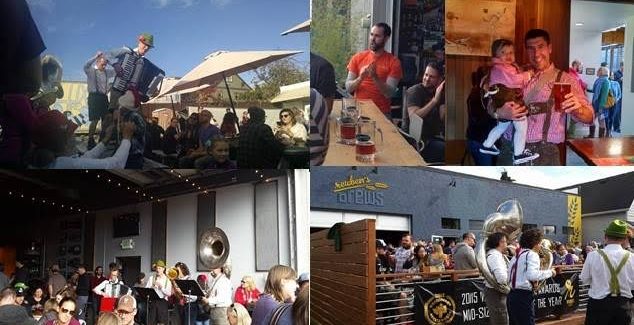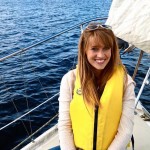 We hope you're ready to embrace your lederhosen, eat some pretzels and fill your pint glasses, because four of our favorite Seattle-based breweries are hosting the second Ballard Oktoberfest. Stoup Brewing, Reuben's Brews, Lucky Envelope Brewing and Populuxe Brewing are turning Ballard into a mini Bavaria on Saturday, September 17th.
If you know what's right for you, you know that it would be silly – even laughable – not to attend such an event. But, in the off chance that you are having an off day, here's what you have to know before committing to Ballard Oktoberfest.
The event will kick off in traditional fashion with a traveling oompah band. Um, yes please. The Oompah Machine will play at Reuben's Brews at 2 p.m., marching to Stoup Brewing at 3 p.m., Lucky Envelope at 4 p.m. and Populuxe Brewing at 5 p.m. Plan your route carefully so you clap and dance along at a few locations.
And talking about planning your route carefully – let's chat about some food stops along the way. Not only will attendees have free pretzel necklaces thanks to sponsor Verity Credit Union, each brewery will also have a food truck on-site. Whether you're in the mood for burgers, braised brisket, or even some Hawaiian – you'll be able to find it as you hop from spot to spot. After you have a bite or two, you'll, obviously, have to wash it down.

https://www.instagram.com/p/BKV2g-IDVW4/?taken-by=reubensbrews
And you'll have options.
Each brewery will have at least one special Oktoberfest brew – served in a .5 liter stein. Guests are welcome to purchase steins for $6 empty or $10 filled. Obviously, we highly recommend filling them with one of the following:
Reuben's Marzen

Stoup's Marzen

Stoup's German Pils

Stoup's Bavarian-style Hefeweizen

Lucky Envelope's Oktoberfest Vienna Lager

Lucky Envelope's Peer Pressure Pumpkin Ale

Lucky Envelope's Smoked Tea Helles

Populuxe's Oktoberfest
Pace yourself – because we have no doubt each one will be better than the last.
We'll see you there – Stein in hand.
Oompah!
---