No Comments
Populuxe Brewing | Autumn Ale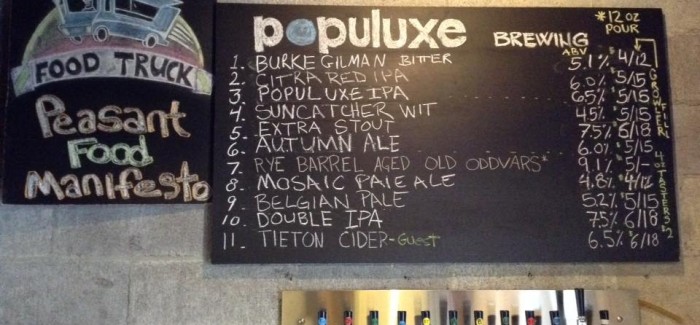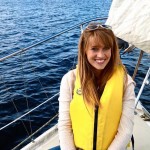 ABV: 6.0%
---
There's no denying it anymore. Fall is coming to an end. The final days of the season are bringing in unforgiving winds, cooling temperatures and, thankfully, a few final, fall beers. So before fall retires for the year, let's cheers to finding a brew that perfectly captures the beauty, complexity and richness of autumn in a single sip.
Seattle-based Populuxe Brewing is, without a doubt, an ideal place to go for one, final nod to the fall beer with their Autumn Ale.
"We wanted to do something different [with the Autumn Ale]," says Penny Shilton, an Assistant Brewer at Populuxe.
This ale, sitting at a 6.0% ABV, was brewed with the intention of creating something unique and memorable. Forget the pumpkin and forget the overwhelming spices. Instead, Populuxe's Autumn Ale brings out smokey and orange hints for a complex taste. It is a fantastic balance of the sweet and spicy and, my goodness, is it rich in both color and taste. The overall complexity allows the tastes to linger on the pallet in the most satisfactory of ways.
Populuxe is owned by husband and wife duo Peter Charbonnier and Amy Besunder, and is tucked away in the industrial district of Ballard. The place is small but mighty. In the last month, after being open for nearly two and a half years, Populuxe bumped its 1½ barrel operation to a 7 barrel operation. There is no lack of beer, energy or flavor at Populuxe. It's incredibly infectious.  
For more information on Populuxe, including event details, food truck schedules and more, follow them on Facebook, Twitter and Instagram.