No Comments
Event Recap | Ska Brewing's 21st Anniversary Party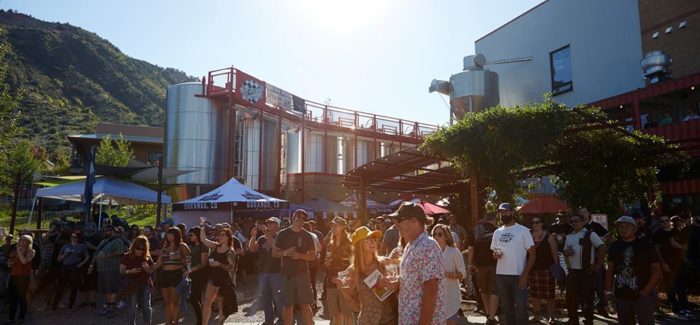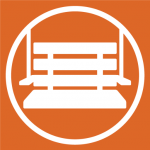 When I turned 21, I spent the night drinking way too much blue-ribbon winning beer while slightly intoxicated coeds did their best Carrie Underwood karaoke. It was just about as much of a mess as it sounds. This year, Ska Brewing turned 21, and they decided to celebrate with some gold-medal winning beer and some legendary punk and ska bands. It was just about as amazing as it sounds.

For the seventh annual time, Ska Brewing celebrated their anniversary by inviting some of their favorite breweries, a few of their favorite bands, and anyone lucky enough to get a ticket before the event sold out.
While this event has been going on for multiple years now, this one was special for Ska Brewing, it being the 21st anniversary.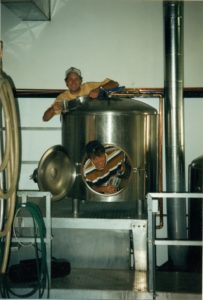 Ska Brewing officially formed in September of 1995, when longtime friends and avid home brewers Bill Graham and Dave Thibodeau decided to take their passion for brewing to the next level. The two had somewhat stumbled into brewing approximately ten years before when they discovered a book belong to Thibodeau's father called "Brew Book." What they had discovered was a home brewing recipe book that contained recipes stretching back to the '60s. "The earliest recipe was prison beer at best," Thibodeau remembers.
Over the next ten years, through high school and college, the two honed their home-brewing skills, creating a routine where they would listen to ska music and drink the last batch of home brew as they created their next masterpiece. So when the two were deciding on what to name their new brewery, it was a foregone conclusion. "At the time, everyone was naming their brewery after a mountain, or river, or their dog, but Bill insisted that we name it 'Ska,' because that's what we called our beer in college," Thibodeau says.
The decision to forgo the normal naming convention of a brewery signified their attitude toward brewing and demonstrated where they had come from.
It also set up the culture of doing things a little bit differently — a top priority for Thibodeau and Graham.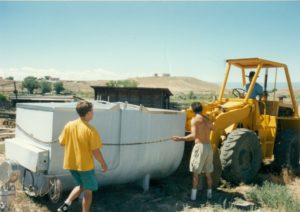 In those early years, the founders of Ska Brewing utilized all the resources just to scrape by. They traveled throughout the Western Slope and bargained for old dairy farm equipment so they could convert into brewing equipment. They modified recipes to utilize every ingredient that they obtained. And, they reached out to fellow brewers to gain as much knowledge as possible. "When we started, there wasn't an internet," Thibodeau stated. "So there weren't a lot of resources other than fellow brewers."
That collaborative spirit runs throughout Ska Brewing's deepest roots, as is the fun natured and free spirited soul of ska music.
So it is no surprise that Ska Brewing has been annually celebrating their anniversary by hosting a hybrid beer festival and concert with their brewery friends who showcase their beers alongside Ska Brewing's contributions while classic ska bands set the tone.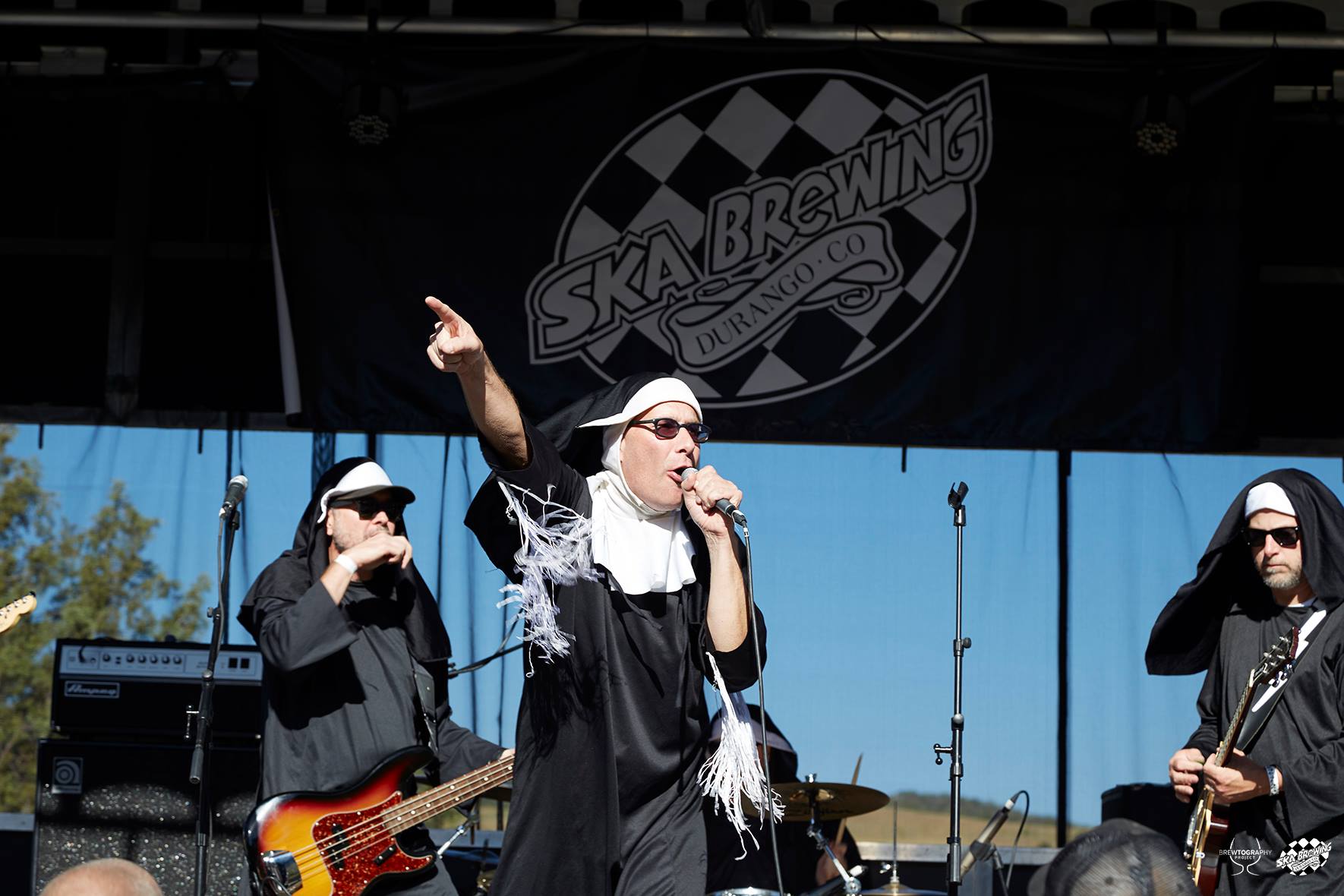 Before I mention my favorite beers from Ska Brewing's friends, I need to start by highlighting the two special beers that Ska brewed for this event. First was the Cru d'Etat, an 11.5% ABV Belgian-style specialty wild ale that offered a strong sour aroma and finished smoother than you would expect. Ska's second specialty beer produced specifically for the event was the Fishbone-inspired Pink Vapor Stew. The neon pink sour, brewed with beets and carrots, was earthy and delicious.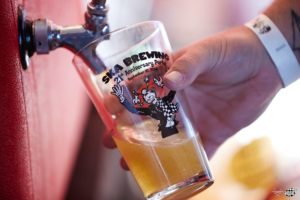 Other notable beers from the event include the False Summit Belgian Quad (11.1% ABV) from Elevation Beer Co., the Aspen Bock (5.9% ABV) from Three Rivers Brewing Co., and the Chili Verde Cerveza (5.0% ABV) from Pagosa Brewing Co.
Despite the slate of fantastic breweries serving fantastic beer, the highlight of this year's event was for sure the music. Unfamiliar with the three bands (Fishbone, The Toasters, and The Nuns of Brixton) beforehand, they clearly transformed this event from a beer festival to a party.
From the moment the six grown men wearing nun outfits took the stage, we knew we were in for a special event.
21 years after pouring their first beers at the now named Blues and Brews festival in Telluride, Thibodeau is grateful for all the experiences that have led to this point and still instilling the importance of doing what they love to do. "We are really fortunate to be in Durango, and in Colorado," Thibodeau stated.  "We just want to take care of our people, and the community that has taken care of us."
---