No Comments
Reuben's Brews | Daily Pale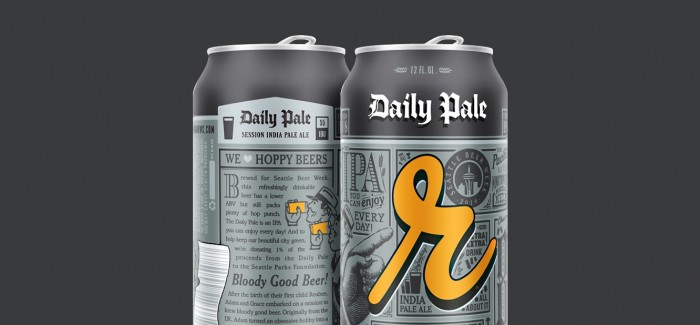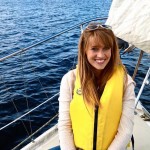 It's an exciting time to be in Seattle. The cold, grey weather is shedding itself – transforming into long, euphoric days of sunshine. The Bumbershoot lineup has been announced, and is looking absolutely superb. The light rail has finally — finally! — expanded to Capital Hill and the University of Washington, giving us all a new opportunity to escape blood boiling traffic. But the best news of all, at least for Emerald City beer lovers, is that Seattle Beer Week is kicking off on May 12 for ten sweet days of celebration, experimentation and collaboration.
Though we have to wait a few more days until Seattle Beer Week is officially underway, Reuben's Brews has given us a taste of what we can expect from the festival. Literally. And we must say, it's damn near perfection.
Queue the official beer of the 2016 Seattle Beer Week: Daily Pale, from Reuben's Brews.
"It was a great honor to be asked to brew the official beer of Seattle Beer Week," says co-founder and head brewer of Reuben's, Adam Robbings.
And we have to say, this hop-forward 'session' IPA absolutely knocks it out of the park. Capturing the true essence of Pacific Northwest beer with its hop-forward flavor, the Daily Pale also throws in notes of citrus, passionfruit, kiwi and honeydew to keep our taste buds dancing. Its light in body and ABV for an IPA, with a 4.9% ABV and 55 IBU, but don't expect a beer that's light in flavor and complexity. The Daily Pale is mini-masterpiece — and a perfect fit for Seattle Beer Week.
https://www.instagram.com/p/BEERo7PRpns/?taken-by=reubensbrews
"We think beer lovers will find that popping open a can of the Daily Pale will be a nice precursor to one of the top beer weeks in the country," continues Robbings.
If you're wanting to enjoy this beer every day leading up to the Seattle Beer Week, it's no coincidence. Everything about the Daily Pale was carefully curated so that it hit this mark – including its name. The name 'Daily Pale' provides a connection with the daily newspaper, going back to the idea that you can enjoy this every day thanks to that lower ABV. It's also a pun on 'pail' – a term that dates back to the 1800s when people would get their daily brew in an open metal pail, or growler, from their local watering hole.
As a thank you to the city of Seattle, Reuben's will be donating one percent of all proceeds from the Daily Pale to the Seattle Parks Foundation and the Green Seattle Partnership and Reforestation of Urban Forests. All the more reason to snatch another six pack.
For more information on Seattle Beer Week and the Daily Pale, check out the official website. And stay tuned for more PorchDrinking coverage on the event.
---