No Comments
Brewery Showcase | Transient Artisan Ales (Bridgman, MI)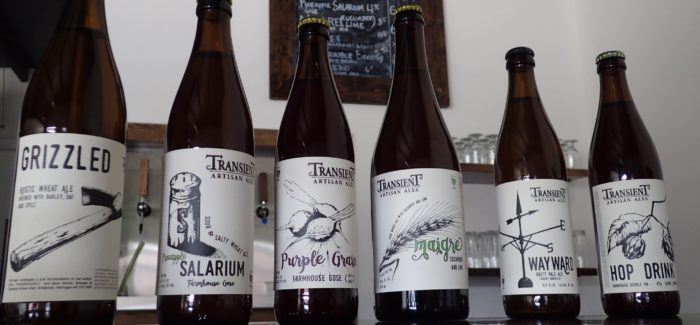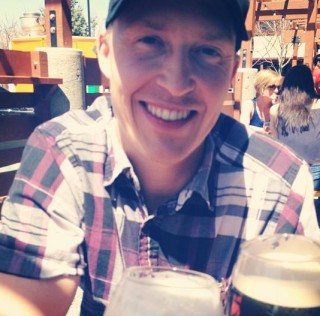 In order to standout as a brewery in the great state of Michigan, you've got to go above and beyond just brewing really solid beer. Since 2012 over 100 new craft breweries have opened in the fruitful state of Michigan alone. But Transient Artisan Ales, in the southwest corner in Bridgman, has begun found a way to gain not just local industry attention but national acclaim as well.
Just recently MLive.com, a local Michigan news outlet, conducted a online poll to rank the state's newest crop of breweries. While Transient didn't garner enough online reader votes, when MLive polled other brewers across the state, industry peers consistently mentioned the southwestern brewery as their must visit pick.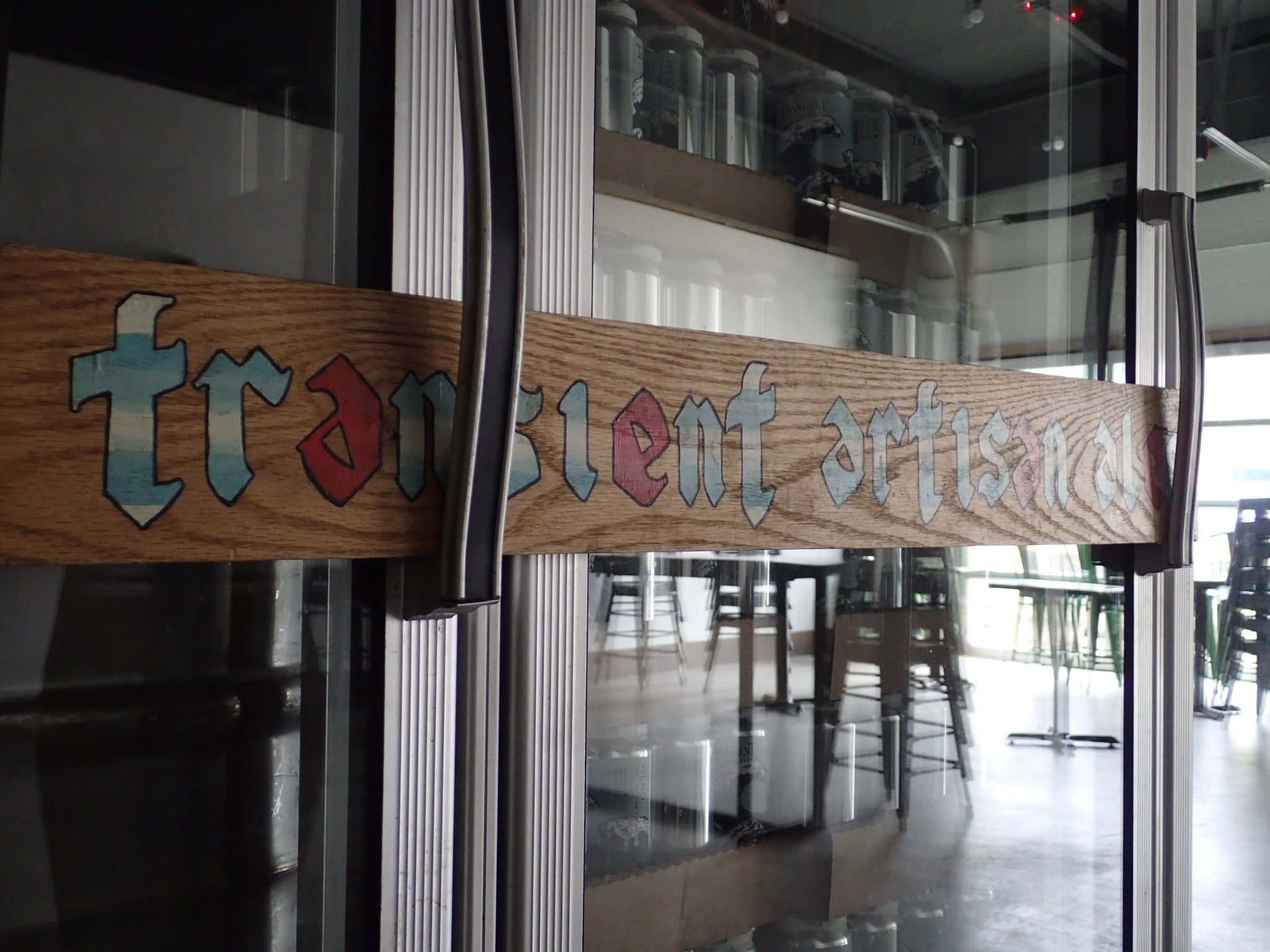 Not even a month later, Transient found itself on an even more prestigious list. DRAFT Magazine recently listed Transient as a Top 25 Brewery on the Rise with other notable breweries such as Black Project Spontaneous & Wild Ales, Bottle Logic Brewing, Casey Brewing & Blending, Modern Times Beer, and Trillium Brewing Co., just to name a few. Early accolades and recognition are no guarantee for future success, but Transient shows no signs of stopping as their Barrel Aged Stout Buckley, was also listed as one of DRAFT Magazine's Top Beers of 2015. Not too shabby for a brewery that has only had a brick and mortar location open since April of 2016.
Transient Artisan Ales, may only be a few months old, but owner and head brewer Chris Betts is no rookie to the beer scene. Betts started brewing in college, as a way to enjoy something a bit more flavorful than the traditional American lager. After taking a short brewing hiatus to travel abroad; Betts came back to the states, graduated, and jumped into the craft beer scene, bartending at Witches Hat Brewing in South Lyon, MI and One Trick Pony in Lansing, IL.
With any little free time he had, Betts began brewing some of his own recipes at One Trick Pony on the side. Luckily for Betts, One Trick Pony had ample storage space, as he would continue collecting barrels, a dairy mash, and some open top fermenters for what he hoped would one day become his own brewery. As the barrels and small batches piled up, so did Transient's following in Chicagoland, leading to the start of a membership program to sell his beer and raise capital in hopes of opening his own place. Betts eventually left One Trick Pony and began brewing at Aquanaut Brewing and later Hailstorm Brewing in Chicago. Ample space and a larger brewing facility made Transient fans happy, as Betts was able to produce more beer and expand upon the membership program. Before finally locking down a location of his own, those previous connections allowed Betts to continue contract brewing in Illinois with Hailstorm and Aquanaut.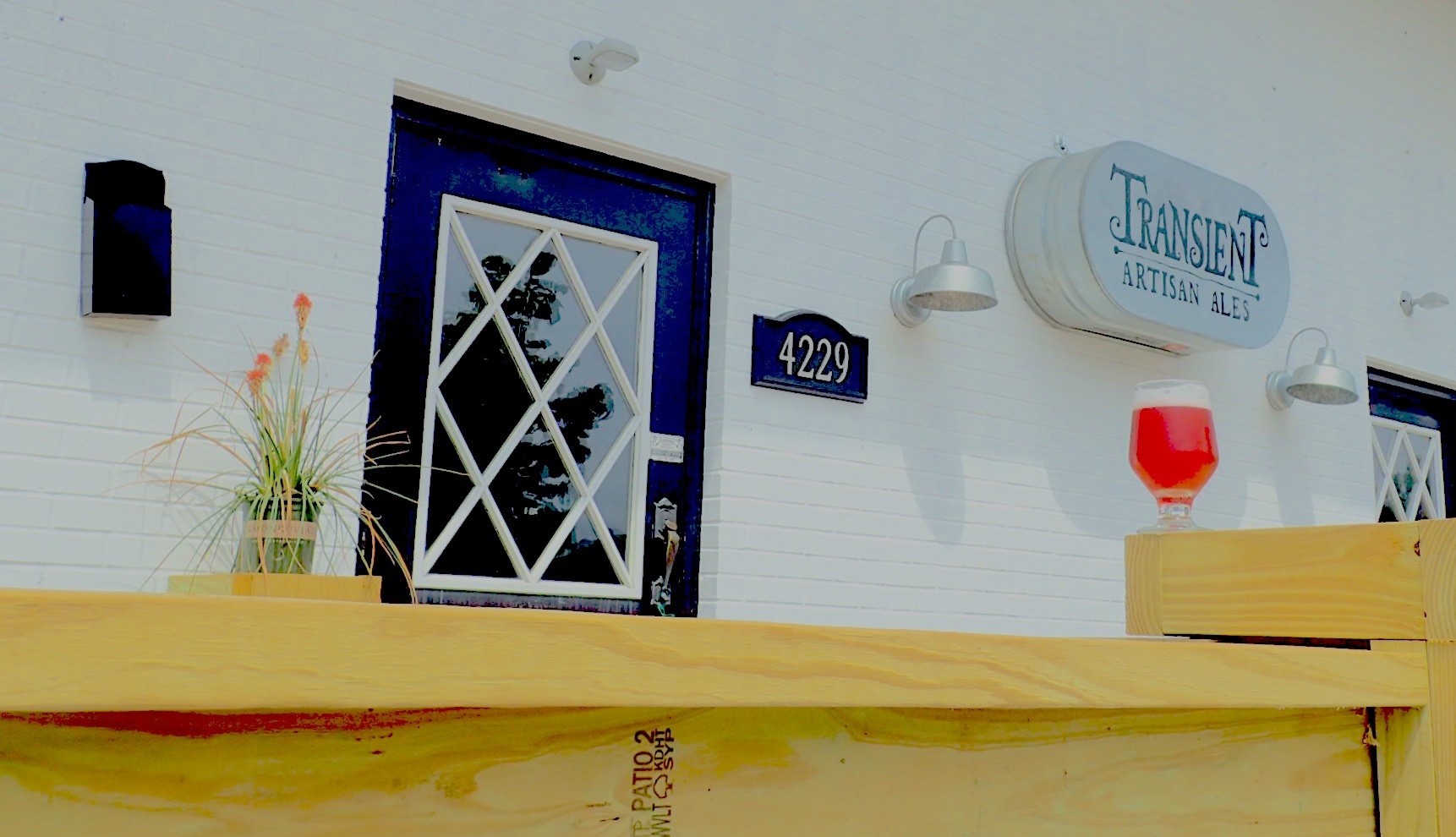 As Transient transitions from nomad brewery to brick and mortar location, Betts shows no signs of slowing down. As you walk up to the brewery it is hard to ignore the substantial sized open window on the right, with a growing stacked cache of barrels inside the building. Tucked away in the back of cellar are a few foeders that are being reconstructed, as well as some open top fermenters used to bring about some truly funky and active beers.  Barrel-aging can take  months or even years, but you can expect 8 beers to be rotated through the tap lines along with a handful of bottles and cans for purchase in the tasting room. Bottle releases happen frequently, so be on the lookout for an ever evolving bottle and can selection.  As Transient continues to contract brew back in Illinois, certain bottles have become made available specifically in Illinois with others unique to the Michigan brewery.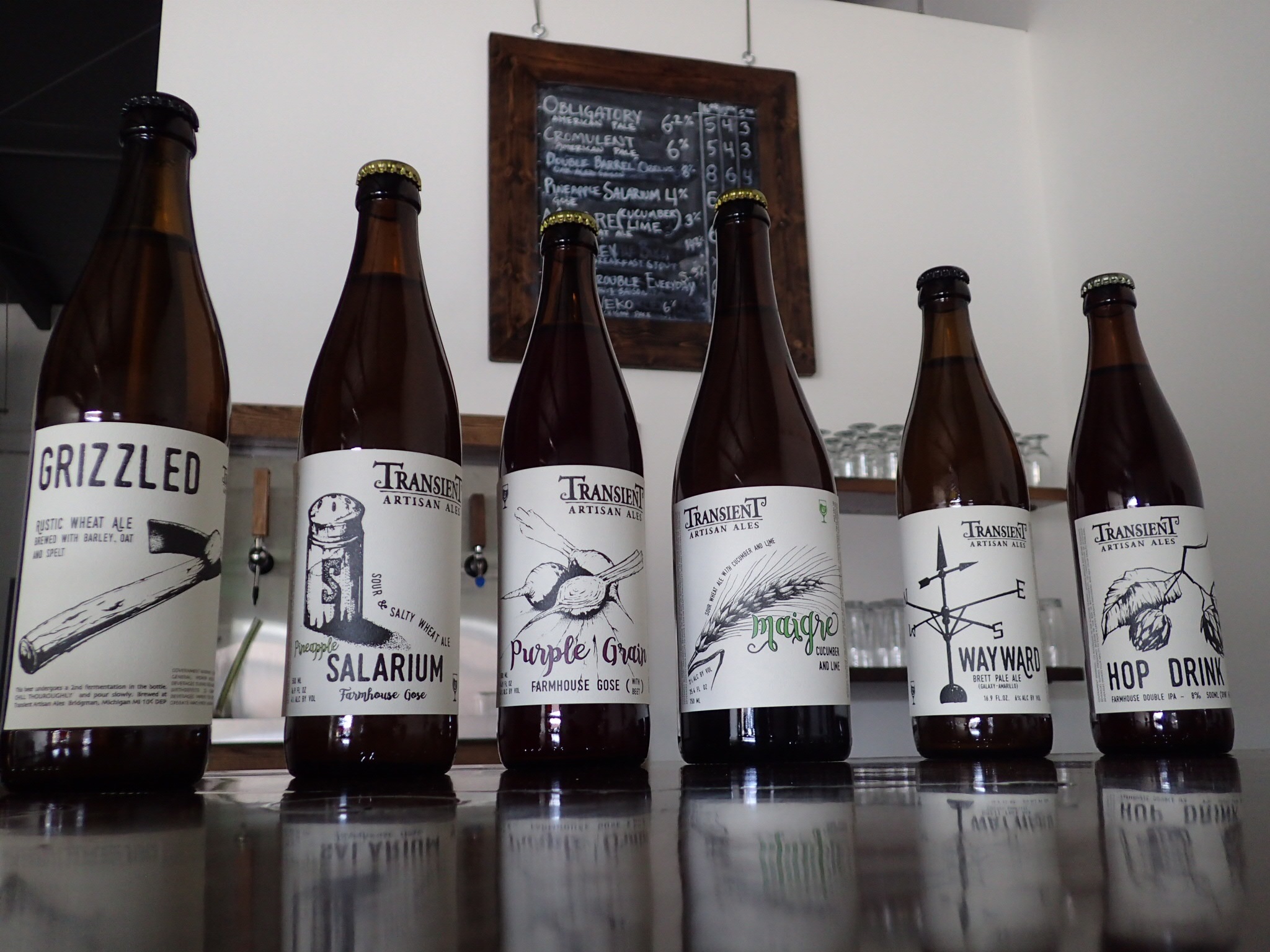 As for the taproom, visitors can expect 5 rotating styles made available as beers and produce come to season. The local abundance and variety of fresh fruits and vegetables was one main driving force for choosing Michigan to call home. If you can find it on a fruit stand or at a farmers market chances are Betts has dreamt up ways to brew with it. Bridgman is also only one and a half hours away from Chicago, so Chris can quickly travel back for a collaboration or two, contract brew to keep the locals happy, or even visit family when he has some free time.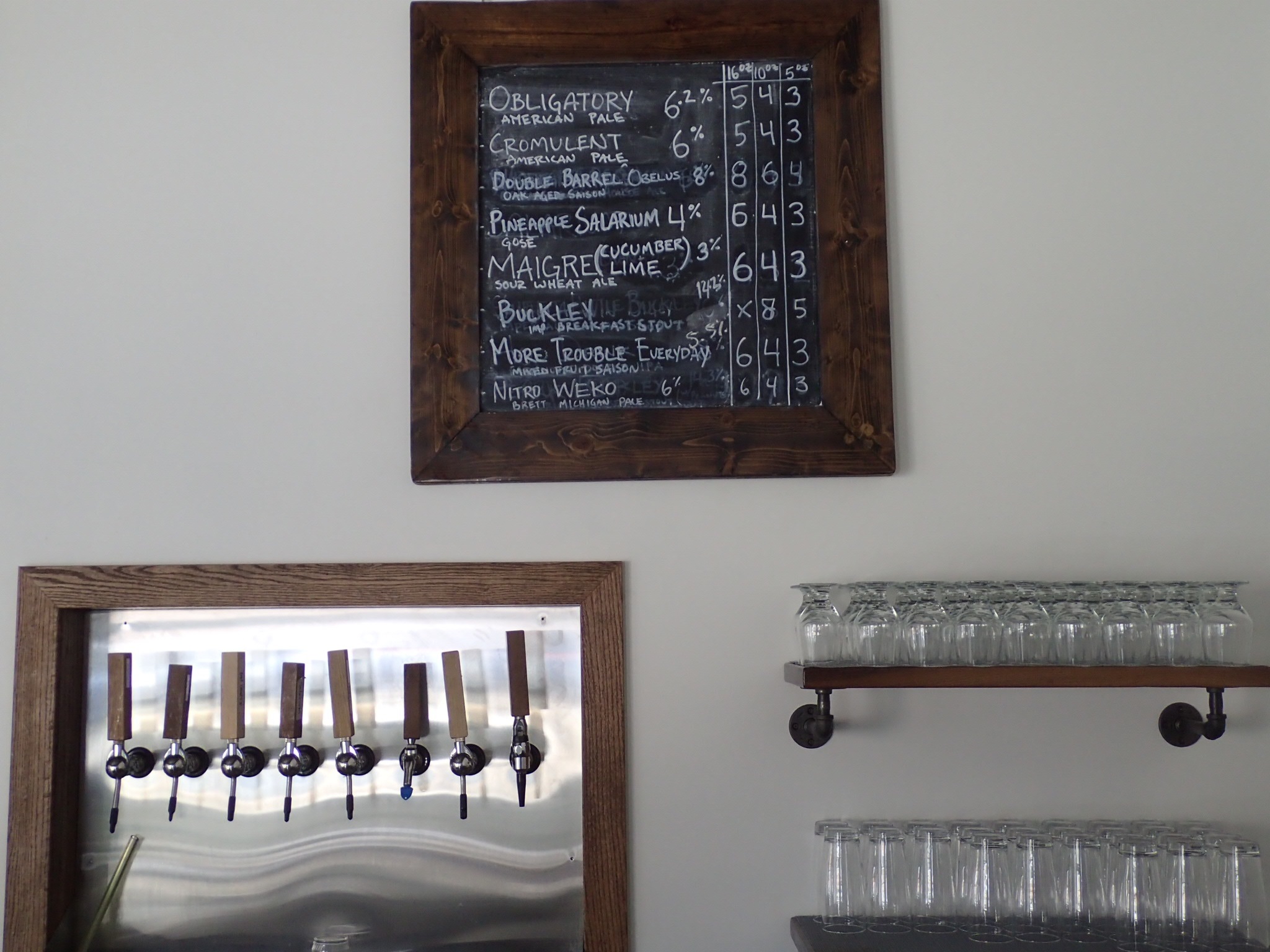 The Regulars
Maigre
At around 3% this berliner weissbier is crisp with a hint of tartness and a great blend of fruits.  Many great wineries call southern Michigan home and Chris referred to Maigre as one a "training wheels sour" for people that might be hesitant to try a sour style beer.  Maigre is a great gateway for people to get into something funky and try a variety of fruited beers, but beer fans will enjoy this fruit forward and lightly tart beer equally.  The ginger and grapefruit Radleresque variant blended the ginger and the grapefruit beautifully, but highlighted both main ingredients.
Salarium
Latin for salt money, this gose is also a "training wheels sour" as it is typically lighter in ABV with a variety of fruits being used to balance with the light saltiness you taste.  Blending the sweetness of the fruit and the saltiness of the gose can lead to some exotic combinations.  The Pineapple Salarium seemed like an odd combination, but Chris combined the sweetness of the pineapple with just enough salt to keep you coming back for more.
Brett Beer / Brett Pale Ale
Combining brettanomyces and a variety of hops will create similar, but uniquely different beers.  Having a brett beer or two on tap allows Chris to experiment and try out some new flavor combinations.  Using all Michigan ingredients to create Weko, Chris brought about a lot of tropical flavors like pineapple and mango, but also showcased a lightly funky and earthy beer by adding in the brett.
Hoppy / Pale Ale / IPA
With all of the funk and the fruit sometimes you want a hoppy go to beer.  From NE Style IPA to your traditional American Pale Ale and everything in between you can expect to have at least one hoppy style beer on tap.  I was able to sample Cromulent, an American Pale Ale, in both a can and on tap side by side. Both versions were extremely juicy and fruit forward with a very light bitterness to remind you that they are still a hoppy beer.
Dark Beer
Although Chris focuses on funky and or fruity beers one beer in particular exceeded his expectations and has become a fan favorite along with all of its variants.  When asked which beer that was he told me "Buckley by far exceeded expectations.  It isn't fun to make as we split vanilla beans by hand and there are coffee grinds all over the place, but people really love that beer."  Buckley is a 14% barrel aged stout that pays homage to the brewery dog you might be able to see while visiting.  Current varieties include peanut, cinnamon, and bourbon barrel, but expect many more iterations in the future.  Another dark beer named for a family member, Henry, is an American Porter that is named in honor of his nephew.  Naming a beer for his nephew was just the first step for Chris.  At every member release proceeds from a raffle are donated to the MDA in Henry's honor as well as another rotating charity of choice.  Talk about the ultimate win win.
Other Styles
Outside of the consistent taps listed above you can expect to find more funk and a variety of beers rotating through the brewery.  Styles that have previously been made and could be brought back in a different form include oud bruin, lambic, american wild ale, witbier, flanders red, and a few other dark styles.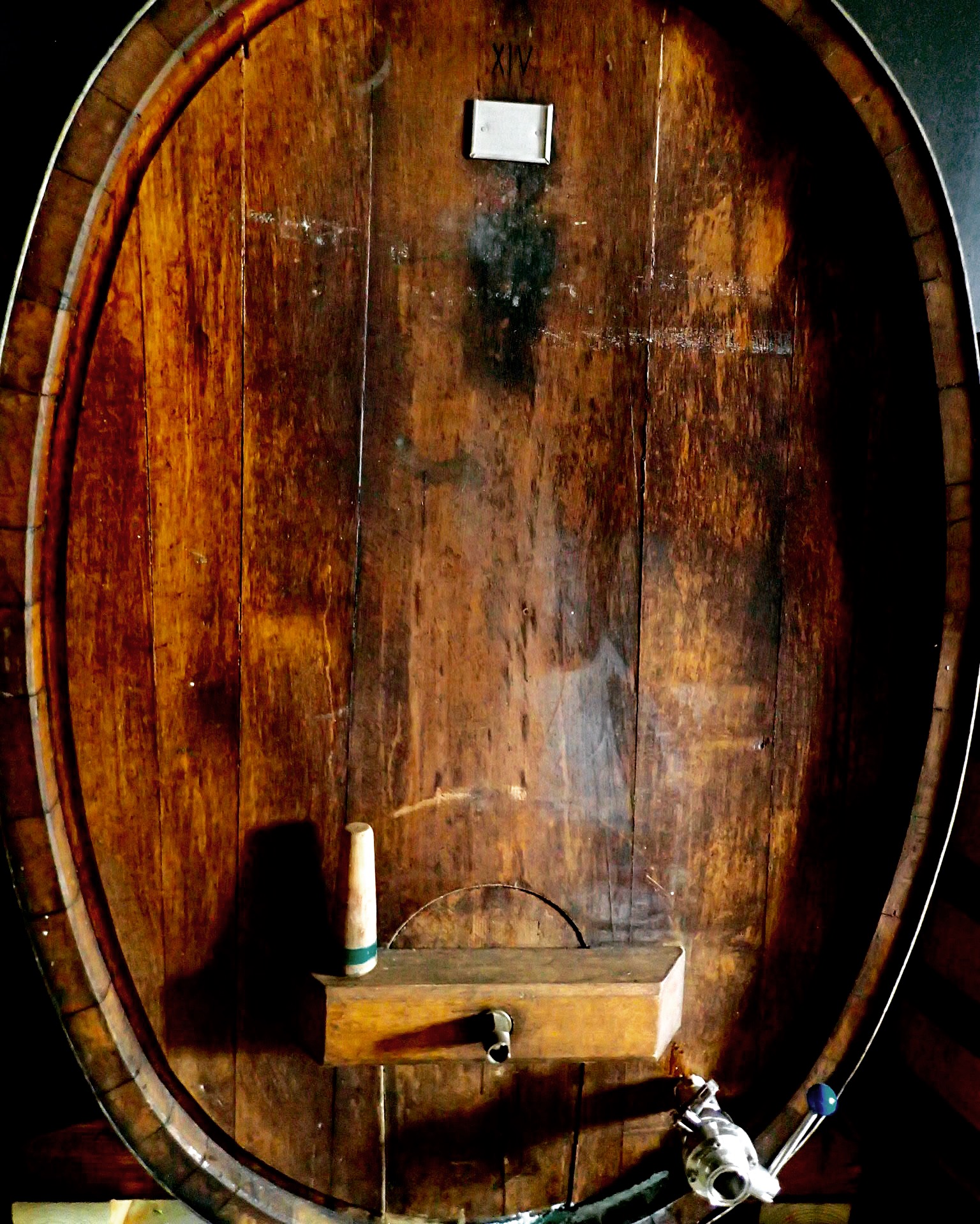 Before departing I asked what his favorite part about having a place to call home. Betts thoroughly enjoys to talking about beer so his reply wasn't shocking.
"While I enjoy beer festivals and getting to meet lots of new people, having my own space allows me to have full conversations with people.  I really enjoy being able to talk to people about the beer."
Additonally, right across the street is another great local brewery called Tapistry Brewing, so make a trip, enjoy some beer, and grab some lunch while visiting Bridgman. Be on the lookout for membership openings, extended hours, and a variety of phenomenal beers as Chris and the brewery continue to grow.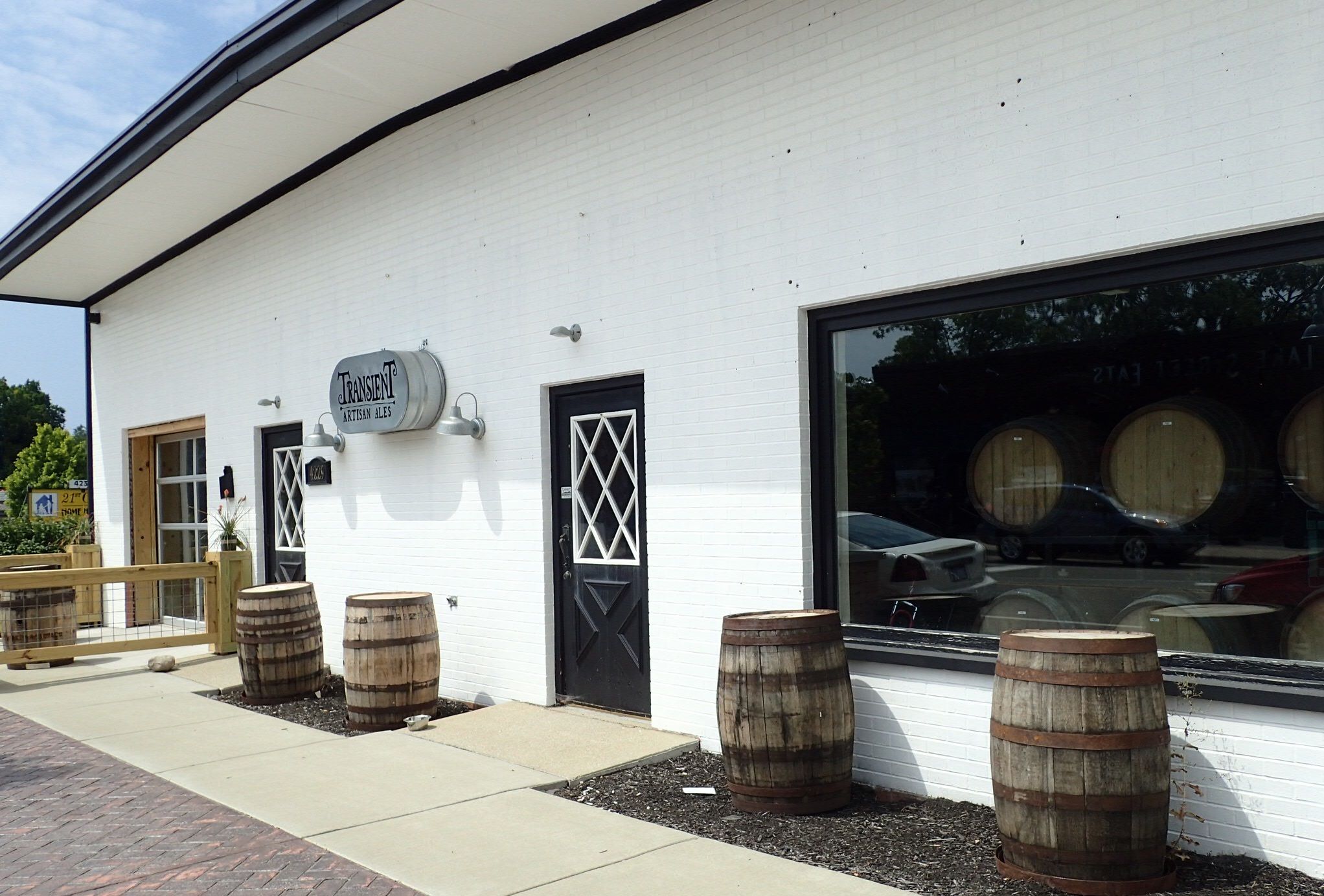 Address
4229 Lake Street
Bridgman, MI 49106
Facebook | Twitter | Instagram
---