No Comments
12 Must-Visit Denver Breweries You Won't Find at GABF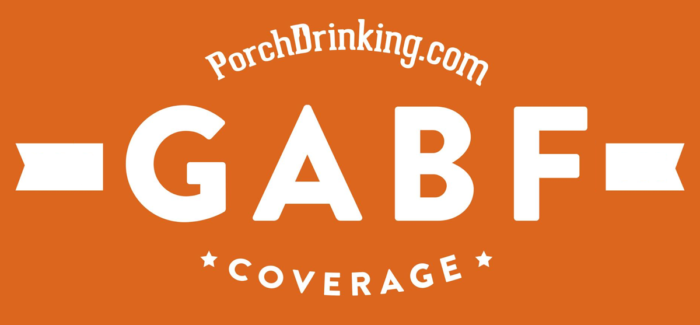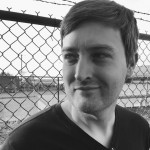 The Great American Beer Festival is huge. With almost 800 breweries on the roster, it feels like you have the whole craft beer world at your fingertips when you step on that tasting floor. However, it's easy to forget that some Colorado breweries aren't participating, even ones a few minutes away from the convention center. While we love GABF, it would be a shame to visit Denver without checking out a few of these fantastic local breweries.
Before we get started, I'd like to offer some disclaimers and apologies. First, in the interest of time and scope, I have limited my suggestions to a dozen choices in metro Denver to encourage safe transportation choices like public transit, biking, or Uber/Lyft and I strongly suggest taking advantage of these travel options. For the same reason, I've only chosen destinations that are at most ~15 minutes by car from downtown. Unfortunately, that meant omitting some of our favorite breweries. If you have a little more time on your hands, I recommend exploring the Colorado Brewery List to find many other wonderful Colorado breweries worth visiting. Secondly, all travel estimates assume you're starting at the center of downtown Denver, so check your favorite mapping solution for precise times from your location. Anyway, let's get to the good stuff.
Uber: 5 mins
Bike: 11 mins
RTD: 6 mins
Nestled just slightly southwest of downtown near the Santa Fe Art District, Renegade's bike-friendly taproom is usually full of patrons drinking a wide variety of beers from lighter fare like 5:00 Afternoon Ale and Hiatus Cold-brewed Coffee Oatmeal to heavyweights like E3 Endpoint Triple IPA.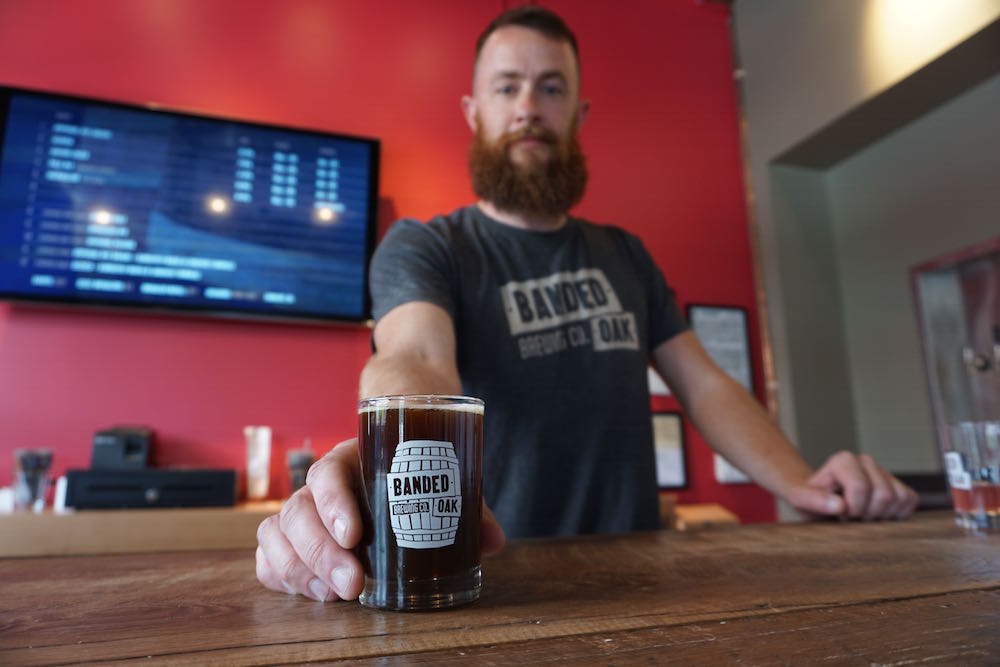 Uber: 6 mins
Bike:  12 mins
RTD: 6 mins
Founded by Great Divide alumnus, Banded Oak is a recent addition to the Baker neighborhood just south of downtown. Sit on their expansive patio while drinking beers ranging from the ubiquitous IPA to imperial Saisons, Stouts, and Pilsners.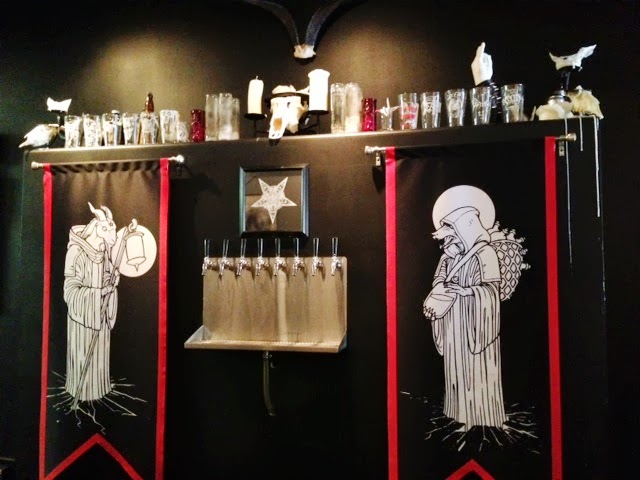 Uber: 6 mins
Bike:  14 mins
RTD: 9 mins
Located a few blocks south of Banded Oak, TRVE opened in 2011 as Baker's first brewery, and Denver's first metal brewery. Since then, they've established themselves as a Denver institution and earned a reputation for producing of some of the state's best sour and wild ales. Visit their taproom during GABF for exclusive tappings including Revengeance, a mixed-culture porter. There's also word that a keg of their lusted-after Currant Mouth will make an appearance.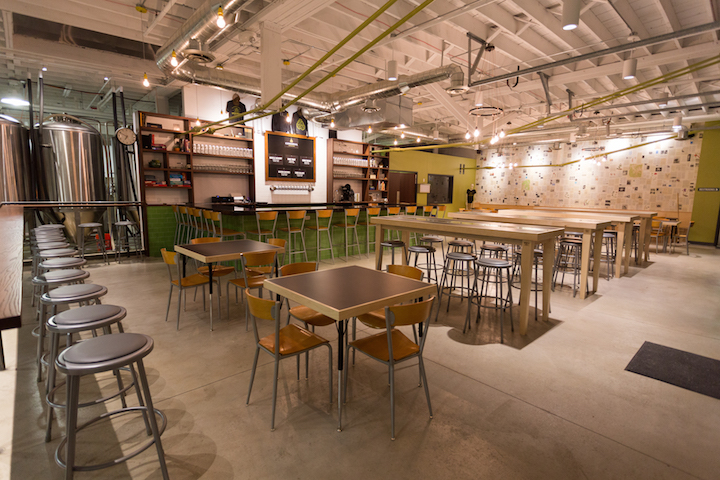 Uber: 8 mins
Bike:  26 mins
RTD: 15 mins
Cerebral opened almost a year ago in the Bluebird district a few minutes east of downtown Denver. While offering a wide variety of styles, they've become especially well known for their hazy, New England-style IPAs. Notable tappings this week include Tulpamancer, a Dry-Hopped Oat Saison brewed with three varieties of oats and dry-hopped with Hallertau Callista and a variation on the same base beer using bee pollen, elderflower and lemon zest.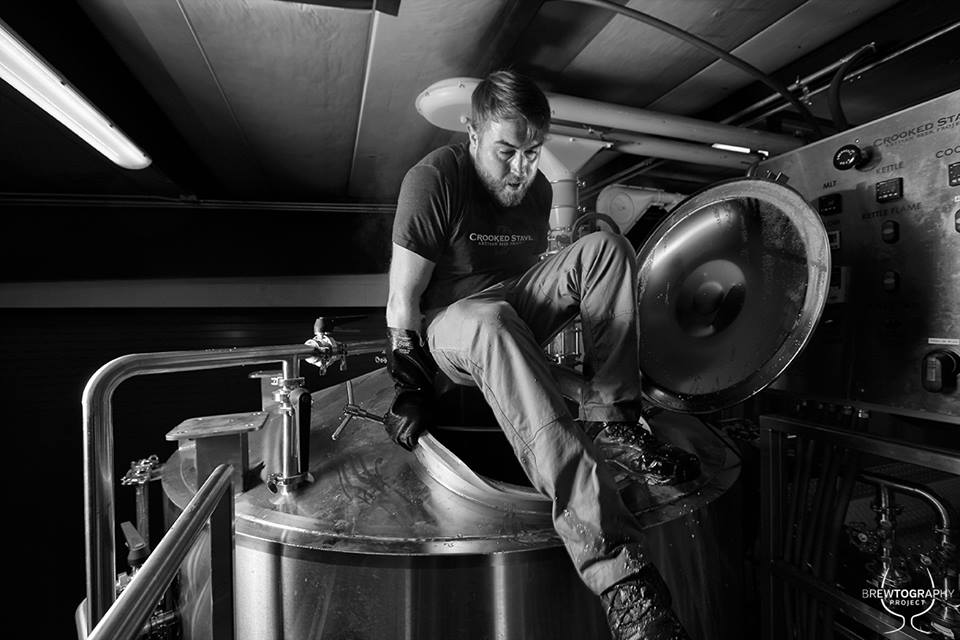 Uber: 8 mins
Bike:  21 mins
RTD: 18 mins
One of the early pioneers in wild and funky beers, Crooked Stave is a must visit if you're a fan of wild, funky and sour beers. Visiting their taproom in the River North neighborhood this week may yield limited bottle releases including Petit Sour Reserva Cassis, Petit Sour Reserva Passionfruit, and the first release of L'Brett d'Or in three years.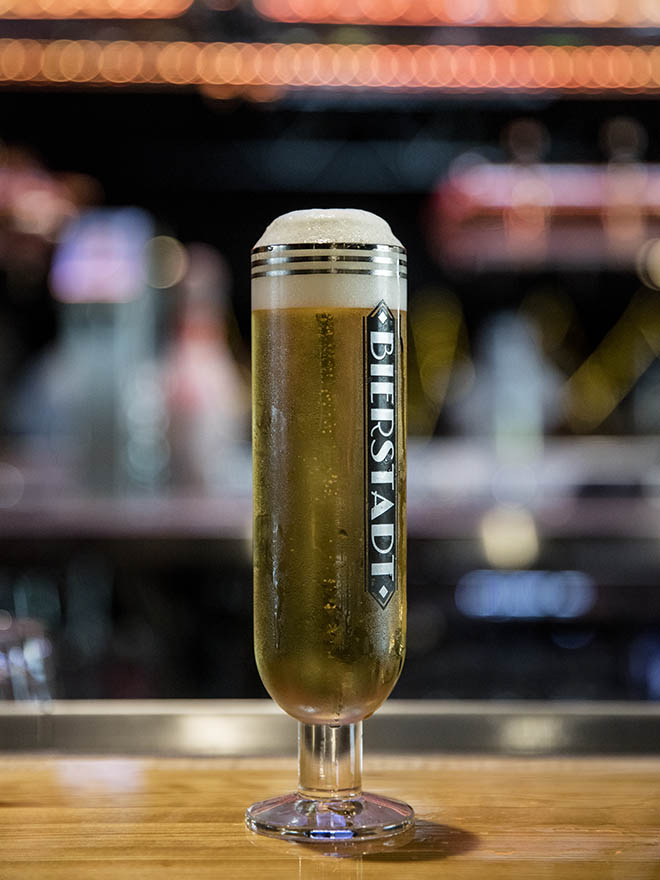 Uber: 9 mins
Bike:  19 mins
RTD: 21 mins
If you're a fan of German-style beers, you must visit Bierstadt Lagerhaus. This recent addition to the River North neighborhood brews beautiful, delicious beers on an 84-year-old copper brew system imported from Bavaria. While the Pilsner may take an extra minute or two to pour (proper pour) it's well worth the wait as its one of the best beers in the city. If you enjoy cider, do yourself a favor and check out C Squared Cidery in the same building.
Uber: 10 mins
Bike:  23 mins
RTD: 9 mins
This River North brewery specializes in red beers. If that seems limiting, think again. You'll find everything from stouts to saisons to sours in their music-themed taproom. We're partial to their Imperial Red Rye IPA, Red Evelyn and the Tropical Sour.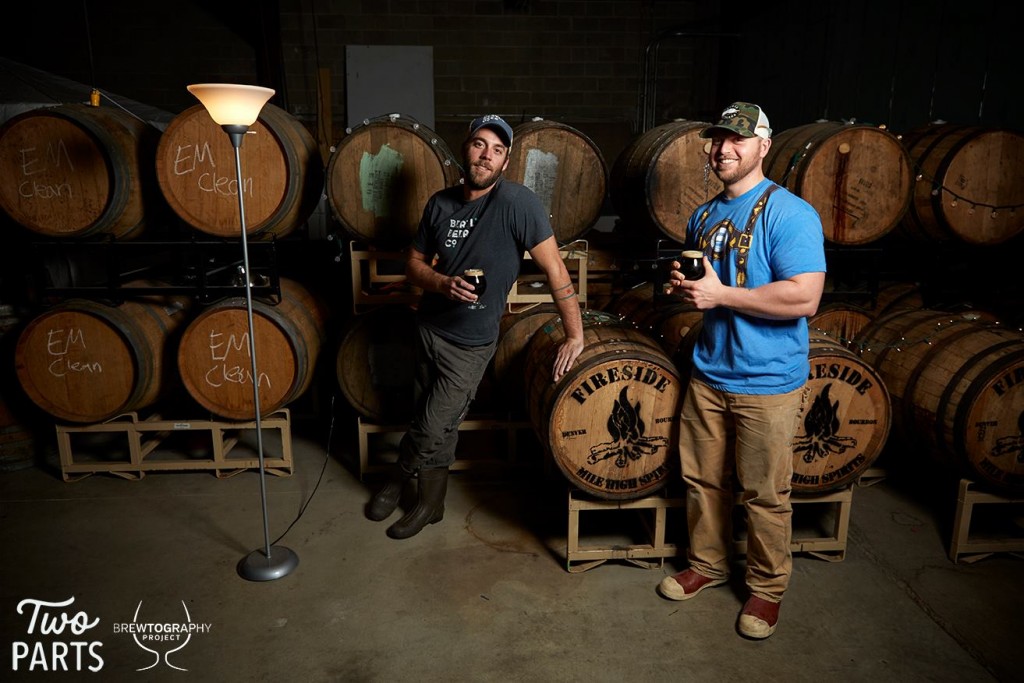 Uber: 10 mins
Bike:  21 mins
RTD: 18 mins
While the name refers to mineral, it provides a homonymic hint to this River North brewery's specialty: barrel-aged beers. While you'll find fresh options like A-Line IPA and Paper Moon Pale Ale, be sure to try some of the barrel-aged options like Logan's Barrel Reserve, a Schwarzbier aged in bourbon barrels and blended with coffee.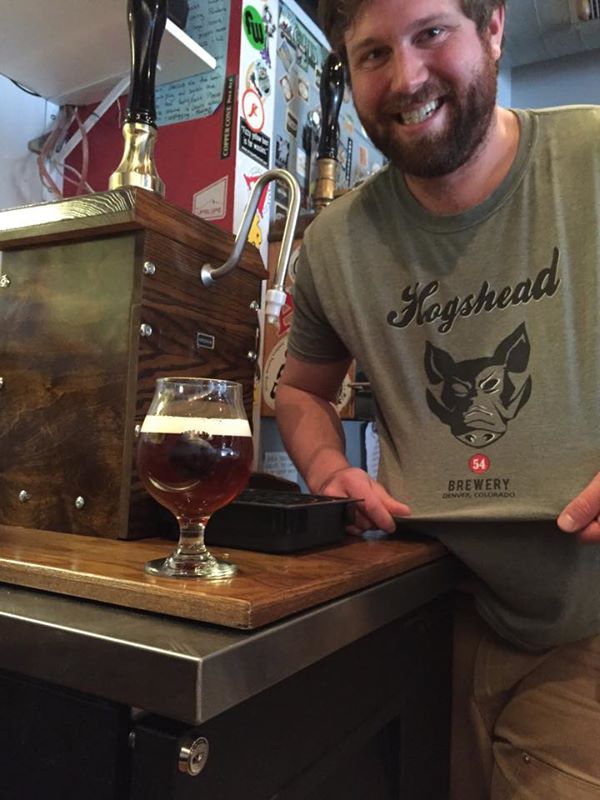 Uber: 12 mins
Bike:  33 mins
RTD: 26 mins
If cask ales are your thing, a visit to Hogshead is mandatory. You'll find classic English styles like Milds, Bitters, ESBs, and Barleywines represented in casks and kegs for side-by-side comparison.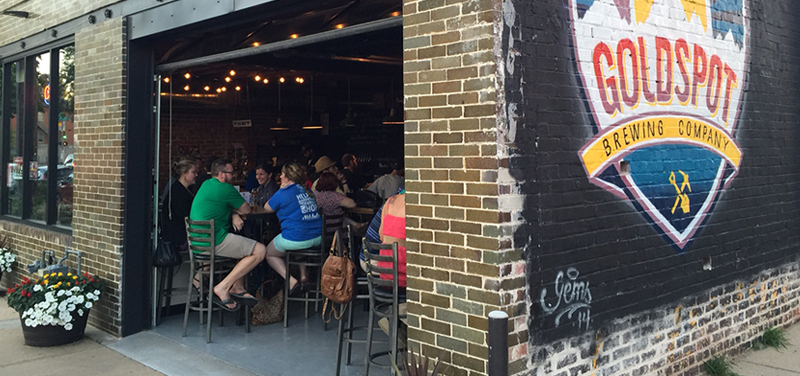 Uber: 12 mins
Bike: 40 mins
RTD: 30 mins
While visiting Goldspot, you may catch a glimpse of Porchdrinking's own Kelissa Hieber, who also brews at this Berkeley brewery. They'll be tapping three new beers this week including the delicious and potent Black Whiskey River imperial stout aged in Colorado Whiskey barrels.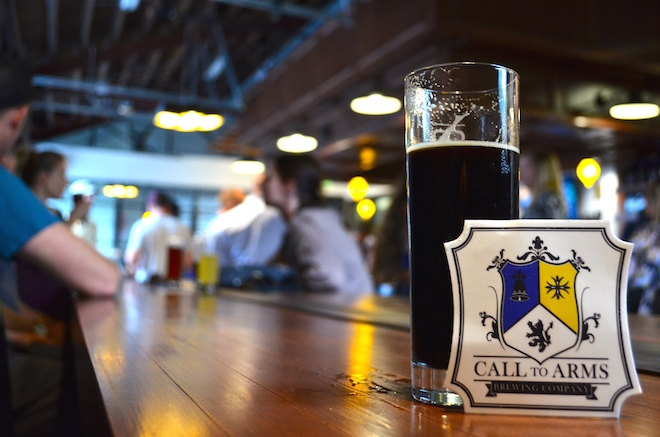 Uber: 14 mins
Bike: 41 mins
RTD: 25 mins
While this Berkeley brewery won't have their own booth at the fest, a  selection of their beers will be available at the Colorado guild booth. We decided to include them as they're a staff favorite and easily overlooked. Founded by industry veterans from Avery Brewing, Call to Arms consistently offers great representations of many styles ranging from IPAs to Lagers to Sours in their inviting and friendly taproom. Try the Tennyson Standard, a Kolsch that's rapidly become a neighborhood standard.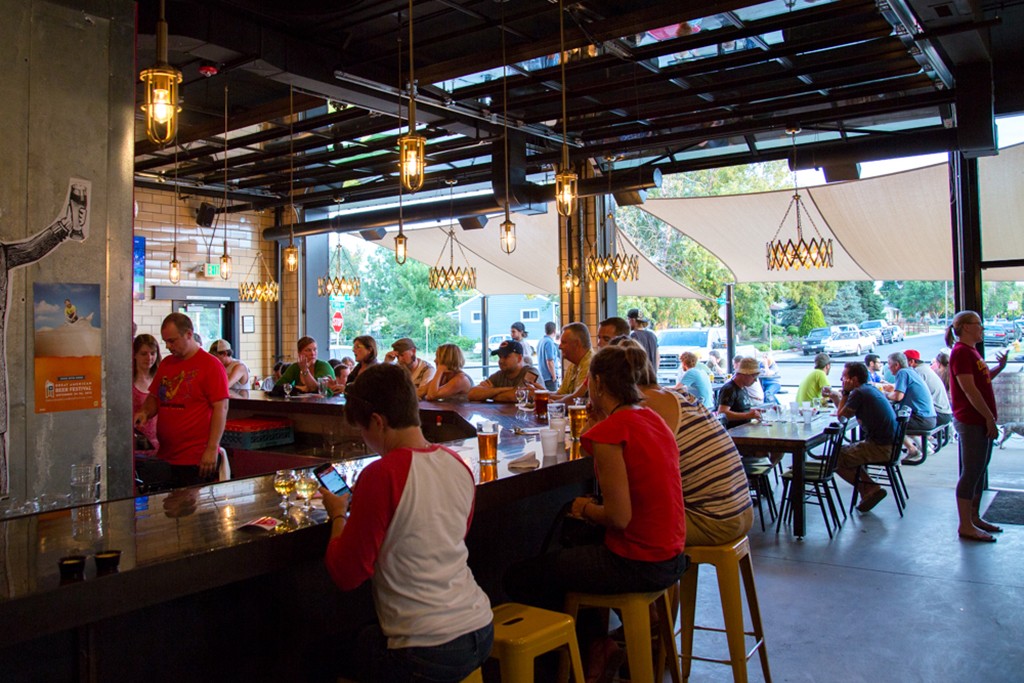 Uber: 16 mins
Bike: 43 mins
RTD: 37 mins
Occupying a repurposed firehouse in the Park Hill neighborhood, Station 26 is another Porchdrinking staff favorite. While they offer something for all palates, as a dedicated hophead, I must tell you that their Juicy Banger is one of my favorite IPAs in the state.
I hope this list guides you to a new favorite – enjoy the fest!
---