No Comments
Event Preview | 2016 Offensively Delicious Craft Beer Comedy Show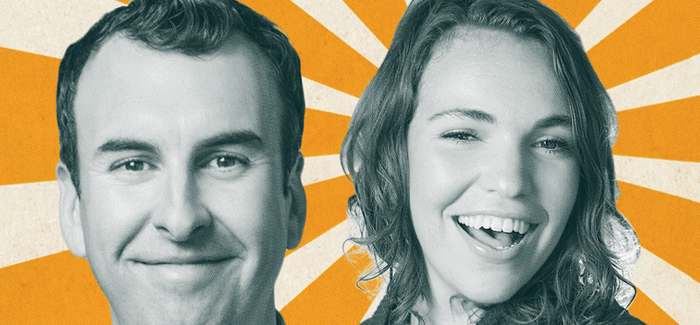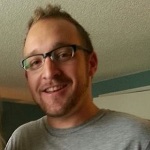 When: Wednesday, October 5, 6-10 p.m.
Where: McNichols Building (Denver, CO)
One of the cooler and more unique events during Great American Beer Festival is back and closer to downtown than ever before. Renegade and Sexpot Comedy are teaming up again for the Offensively Delicious Craft Beer Comedy Show at McNichols Building in Civic Center Park. As an unofficial kickoff to GABF, which starts on Thursday, Offensively Delicious offers a miniature beer festival with brews from 10 great breweries and the comedic stylings of some hilarious local and national comedians.
Starting at 6:00pm, those attending Offensively Delicious can get unlimited samples of 20+ beers from 10 breweries. This year, the representing Colorado breweries are Renegade, Alpine Dog, Fort Collins, Great Divide, and Liquid Mechanics. The other breweries from across the country are New Holland, Lakefront, Shmaltz, and Brooklyn.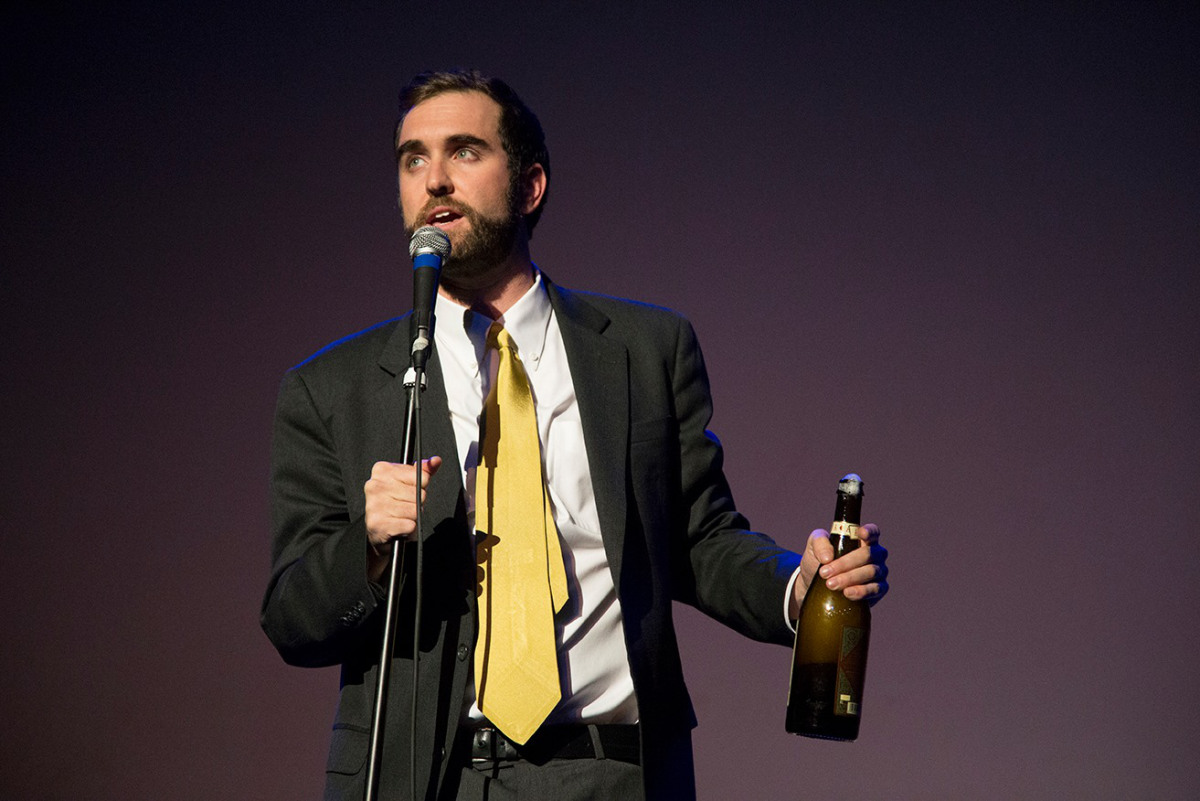 The comedy portion of the night, hosted again by Andy Juett, starts at 8pm with a quick round of Uncalled Four, which combines the raunchiness of Cards Against Humanity with the unfiltered creativity of comedians. Following that, a representative from each brewery showing their comedy chops with a 2-3 minute set. This has been an incredible feature of the event for the last 2 years and the brewery reps have not disappointed.
Local comedians Mitch Jones and Jim Hickox will take the stage next, followed by co-headliners Matt Braunger and Beth Stelling. Both Matt and Beth are incredibly funny, nationally renowned comics.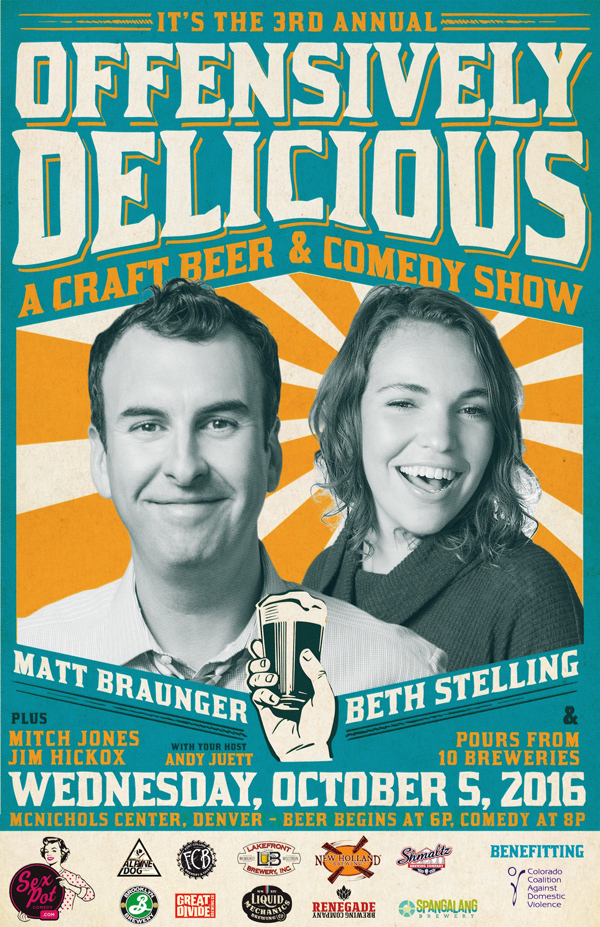 Matt is a comedian, writer and actor with roles on MADtv and Up All Night, as well as appearances on The Late Show with David Letterman and Chelsea Lately. Additionally Matt has recorded a Comedy Central Presents along with an hour long Comedy Central special, Shovel Fighter.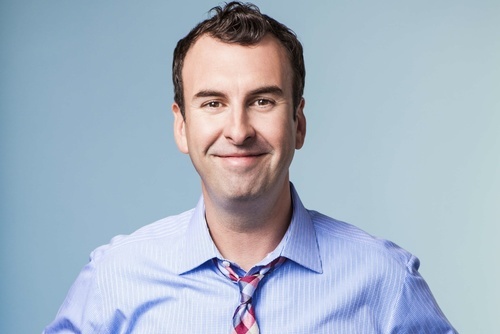 Beth Stelling is a talented standup comedian, actress and writer with credits including @midnight, Chelsea Lately and The Pete Holmes Show.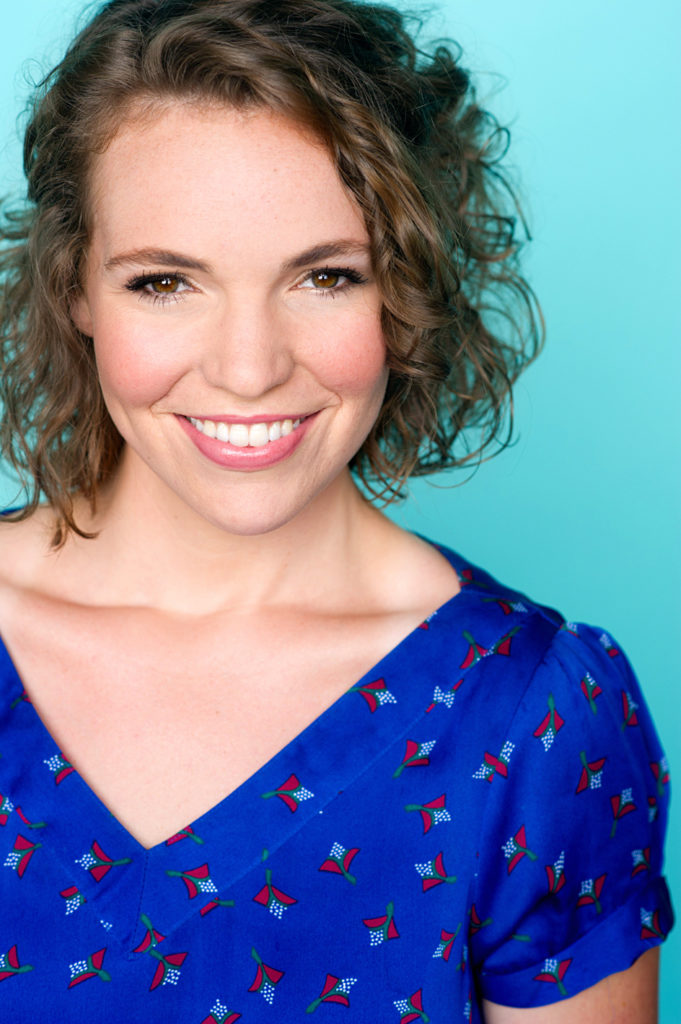 The proceeds from Offensively Delicious will benefit the Colorado Coalition Against Domestic Violence. Domestic violence is definitely not a laughing matter, but an issue close to the heart of headliner Beth Stelling. In late 2015, Beth revealed that she had been a victim of domestic abuse and brought light to this often veiled form of assault.Laura Decker, creator of Offensively Delicious, says that choosing CCADV as this year's charity was a difficult but important decision. "We decided to take on a serious topic with our sponsorship this year. CCADV is a great advocate that does incredible work and we are happy to work with them."
Tickets are available now for $30 (GA), $40 (Preferred Seating) and $75 (VIP) at https://www.twoparts.com/event/offensively-delicious-2016/
---