No Comments
Ultimate 6er | New Girl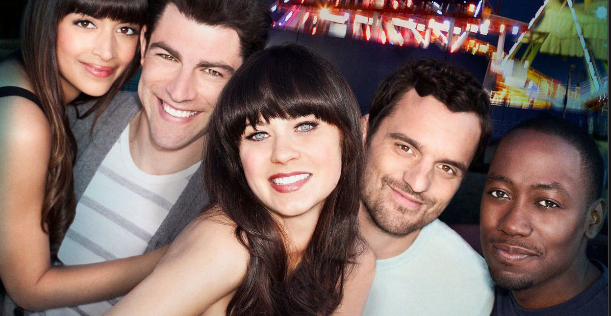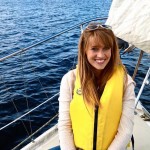 As everyone knows, we are in the midst of truly, trying times.
The political landscape is forcing us to drink on end. 2016 robbed us of our heroes. Celebrity couples are making us doubt if love is real. Really – we can't even stand the thought of what could be next.
Luckily, there are always things that – at the end of the day – can still make us laugh. We still have puppy videos, John Oliver, celebrities reading mean tweets, and – above all – Jessica Day and her roommates.
After six seasons, New Girl has proven to be one of the most hilarious, ridiculous, and above all, relatable, shows on television. If you've watched if even one episode, I have no doubt that every character has made an impression – even given you quite the soft spot. Needless to say, it's time that these guys get their very own Ultimate 6er.
Jessica Day
We're not going to fault her for it, but we know that our dear Jess Day isn't the biggest fan of beer. Let's give her something that will be a nice ease into craft for the wine lover: Silver City's Brewing Liquid Sunshine. This beer is as full of flavor as Jess is of quirkiness. The brew takes the triple ale to another level – as it ages in Chardonnay barrels (a Day favorite) until it hits perfection. And, of course, the name could not be more fitting. Drink up, Jess. You deserve it.
Nick Miller
Nick Miller is, no doubt, deserving of something unforgettable. It has to be a beer that is as approachable as Nick's quirky charisma, yet complex, satisfying and outstanding. Let's look no further than Saison Delivery from Trinity Brewing Company. This beer is one to write home about – just like Miller. It is satisfying, crisp, and unbelievably addicting – with a hint of red apple tinging your tastebuds with every sip. Oh – and did we mention it's aged in Chardonnay barrels? It seems as though Jess and Nick's brews follow similar paths – just like (fingers crossed!) our two favorite New Girl roommates.
Cece Parekh
Who doesn't love Cece? She's a little salty – in the most satisfactory of ways. She's easy to be around. She's someone you can't get enough of. She's, at the end of the day, a total softy. It's only fitting she takes home the Gose from Reuben's Brews. This beer hits drinkability out of the park. It's something that you could sip on all day long under any circumstances, with it's slight tartness making it all the more enjoyable. Just like taking a model like Cece to a party, walking in with a four pack of Gose is always going to be the ultimate crowd pleaser.
Schmidt
We all know that Schmidt is one of a kind – always keeping things fresh, and paying meticulous attention to detail – thanks to a bit of OCD. This one needs a Field to Ferment from Fremont Brewing in-hand. This beer is one of the freshest beers that you can find in Seattle – let alone in all of Washington – thanks to the always careful and deliberate Fremont Brewing. Despite his OCD, Schmidt won't be able to find a single flaw with this brew – which features hops that went from (you guessed it!) field to fermentation in one day flat. Cheers, Schmidt!    
Winston Bishop
Winston – despite his quirks – can be a total smooth talker. Sure, he has some weird habits, but at the end of the day, this one is sweet and sultry. He needs a glass of Black Raven Brewing's Coconut Porter. This beer – dark and filling – ends on the delightful of notes of coconut, chocolate and caramel. Oh – and we all know that Bishop loves his birds – so really, this couldn't be more perfect for our favorite cop.
Coach
Coach is all bark and no bite. Sure, he is big, built and rough around the edges, but at the end of the day he is totally tender – a sheep in a wolf's body. Fort George Brewing's Big Guns IPA is what Coach needs in his fridge. The name – of course – is perfect, but the beer is an equally fitting match. This IPA is everything you want out of a Pacific Northwest IPA – with a sharp, biting hoppy palate. This being said, it finishes clean – leaving the sipper relaxed and satisfied. And sitting at 4.2%, it's not as dangerous as it seems. So have a few, Coach!
---