2 Comments
2016 GABF Route Preview | Hoppy Beers Route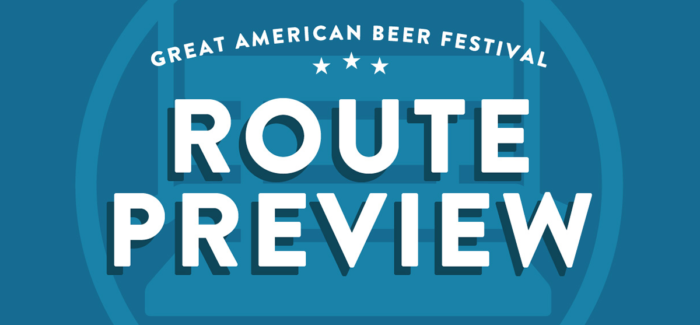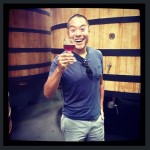 For the past month and a half our staff has been reaching out to every brewery attending the Great American Beer Festival to try to preview what they'll be bringing to the fest. As part of that research, we've sifted through that list of beers to bring you a series of themed routes to help you plan for your GABF based on various styles and flavors.
We kicked things off on Monday with a preview of the Big Beers Route. Yesterday's route featured Funk, Sours and Wilds. And today we drop some hop-tastic goodness. It's time for the hoppy beers route, proving once again bitter is better.
Hoppy Beers Route
Bear Republic Brewing
Café Racer 15- features aromas of bright citrus and resinous pine from the generous use of Citra, Amarillo, Cascade and Chinook hops which are complemented by a dry malt finish.
Bosque Brewing
Acequia Wet Hop IPA– GABF Gold Medal Winner 2015 GABF Bronze Medal Winner 2014
The Brew Kettle
White Rajah- A west coast style IPA full of tropical fruit flavor and assertive bitterness….malt, take a back seat please. Featuring Citra hops.
Cannonball Creek
Trump Hands- A blend of German and American hops lend notes of white grape and citrus fruit. This IPA is light bodied and finishes dry with a moderate hop bitterness.
Featherweight Pale- This dry-hopped session style pale ale has a prominent hop nose reminiscent of tangerine, grapefruit, and lemon. A heavy dose of Munich malt contributes a light breadiness, which balances the assertive hop character.
Columbus Brewing
ThunderLips- Experimental Pale ale brewed with a modern array of American hops
Comrade Brewing
Fresh Hop Superpower IPA- 2014 & 2015 Great American Beer Festival® Silver Medal Winner
Fat Head's
Hop Juju- A supernatural beer with a powerhouse of hops creating aromas and flavors of citrus, pine and tropical fruit with a juicy resiny hop finish.
Bone Head- A supernatural beer with a powerhouse of hops creating aromas and flavors of citrus, pine and tropical fruit with a juicy resiny hop finish.
Fremont Brewing
Field to Ferment (Mosaic)- Field to Ferment Fresh Hop Pale Ale is brewed throughout the entire hop harvest in Yakima using each of four hop varieties as they are harvested—in order of harvest, we brew with fresh Centennial, Simcoe,™ Citra,™ and finally Mosaic™ hops.
Lord Hobo
Boomsauce- A New England style IPA that uses six hop varietals while a blend of spelt, oat, & wheat round out the grain bill. The late addition of Mosaic, Falconer's Flight, Amarillo, & Ella hops provide a citrus and tropical fruit finish.
Marble Brewing
Marble Red- A robust emprise, our fragrant Red Ale harmonizes piney hops and tropical lushness into a juicy, caramelized explosion of Kush.
Port City
Monumental IPA– Our flagship India Pale Ale exhibits floral aromas and flavors of citrus and pine resin, balanced by toasty, caramel malt character. Monumental IPA pours a rich, clear copper with a tight white head. Neither astringent nor sugary sweet.
Rhinegeist
Stryker Triple IPA- This Triple IPA bellows with dank, resinous citrus and flashes of passionfruit that gives way to an ever evolving bitterness while remaining dry and electric
Schlafly
Tasmanian IPA- This aromatic ale is heavy on Australian Galaxy hops and balanced in bitterness, with recognizable tropical notes.
Spangalang
Hop Colossus- Big citrus hop character. Grapefruit nose leads into peach and tropical fruit characters
Sweetwater
Hashbrown India Brown Ale- Resiny, citrusy hops spice up the rich chocolate and caramel notes the malt brings to the mix.
Troegs
Hop Knife Harvest Ale- Hop Knife Harvest Ale recognizes the time-honored tradition of hand-harvesting at the peak of maturity. At the end of fermentation, the beer flows through our HopCyclone releasing a bounty of preserved citrus rind, crushed jungle and tropical aromas.
WeldWerks
Juicy Bits- Huge citrus and tropical fruit character with a softer, fluffier mouthfeel than traditional IPA's. The end result is a beer reminiscent of citrus juice with extra pulp, thus the name Juicy Bits.
---