No Comments
Colorado Beer Beat | Bi-Weekly Beer Release Guide 7/28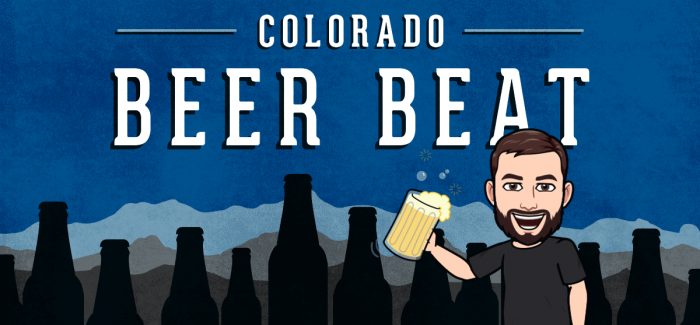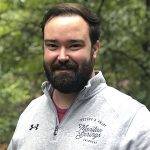 Welcome to the Colorado Beer Beat, a bi-weekly roundup of all of the new can releases around the state. From Denver to Grand Junction and everywhere in between, we have you covered. Be sure to check back on Thursdays (usually!) to find out what's new in the Colorado beer scene.
It looks like we finally have some cooler temps ahead for this weekend, and you know what that means! Time to sit out on the patio at night—maybe even by a fire if you're out in the mountains—while you sip on a refreshing brew. Well, our local CO breweries are making sure that you can find what you're looking for, whether it's a high ABV Barrel-Aged Stout or a crushable summery Ale.
Don't forget, GABF tickets are on sale to the general public now, and as I'm writing this, there are still tickets available for Thursday and Saturday! Don't miss out on the spectacle that is GABF. Get your tickets while you can!

4 Noses Brewing Co. –

8855 W 116th Circle, Broomfield, CO
Foeder Oktoberfest — Oak-Aged Märzen-style Lager
Available NOW: 4-pack — 16oz cans – Pre-Order for Pickup at the Brewery
---

Bierstadt Lagerhaus –

2875 Blake Street, Denver, CO
Side Pull 10° (Collab w/ Fair State Co-op) — Lager
Available NOW: 4-pack — 16oz cans – Pre-Order for Pickup at the Brewery
---

Cerberus Brewing Co. –

702 W Colorado Avenue, Colorado Springs, CO
Elysium — Hazy IPA — 7.0%
Available NOW: 4-pack — 16oz cans
---

Cerebral Brewing – 1477 Monroe Street, Denver, CO
Ripping Through Dimensions — West Coast Pale Ale — 5.1%
Available NOW: $16 / 4-pack — 16oz cans – Pre-Order for Pickup at the Brewery
Embodied Energy — IPA — 6.0%
Available NOW: $18 / 4-pack — 16oz cans – Pre-Order for Pickup at the Brewery
Forbidden Idol: Sidewinder's Fang — Tiki Sour DIPA — 7.5%
Available NOW: $22 4-pack — 16oz cans – Pre-Order for Pickup at the Brewery
Single Barrel Here Be Monsters — BA Imperial Stout — 14.1%
Available NOW: $32 / Single — 500ml bottle – Pre-Order through the Onzr app
Fuego Reserva — BA Imperial Stout w/ Fuego — 13.0%
Available NOW: $36 / Single — 500ml bottle – Pre-Order through the Onzr app
---

New Image Brewing Co. –

5622 Yukon Street, Arvada, CO
Paul — DDH Pale Ale — 5.0%
Available NOW: 4-pack — 16oz cans
DDH East Coast Transplant — DDH IPA
Available 7/29: 4-pack — 16oz cans
Double Double Double Double — QDH DIPA
Available 7/29: 4-pack — 16oz cans
---

Odell Brewing Co. –

800 E Lincoln Avenue, Fort Collins, CO
July Today IPA: Apricot — IPA — 7.7%
Available NOW: Single — 32oz crowler
---

River North Brewery –

3400 Blake Street, Denver, CO
Available 7/23: Single — 12oz bottle
---

WeldWerks Brewing Co. –

508 8th Avenue, Greeley, CO
Chill — Cold Fermented IPA — 7.7%
Available 7/29: 4-pack — 16oz cans – Pre-Order for Pickup at the Brewery
Key Lime Pie — Sour Ale w/ Key Lime Puree & Graham Cracker
Available NOW: 4-pack — 16oz cans – Pre-Order for Pickup at the Brewery
Captain's Club — Tropical Sour — 5.3%
Available NOW: 4-pack — 16oz cans – Pre-Order for Pickup at the Brewery
Mango Margarita (Collab w/ Voodoo Brewing Co.) — Sour Ale w/ Mango Puree, Margarita Mix, & Tumeric — 5.0%
Available NOW: 4-pack — 16oz cans – Pre-Order for Pickup at the Brewery
---
WestFax Brewing Co. – 6733 W Colfax Ave, Lakewood, CO
Available 7/30: 4-pack — 16oz cans
Spirit Guide No. 13 — Experimental IPA
Available 7/30: 4-pack — 16oz cans
---
Woods Boss Brewing –

2210 California Street, Denver, CO
Walk the Sky — Crystal IPA — 5.6%
Available NOW: $20 / 4-pack — 16oz cans
---