One Comment
2017 Oscars Drinking Game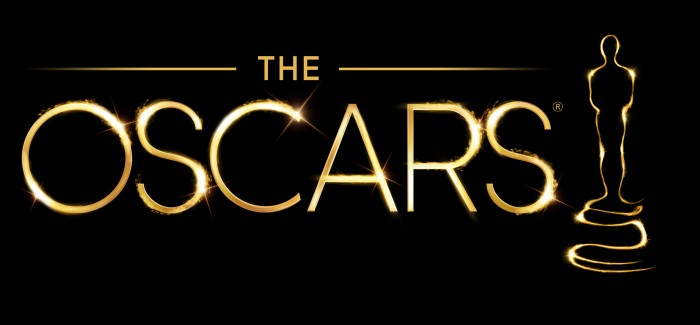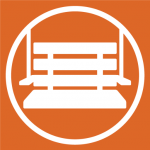 The Academy Awards are just like any other sports event; a day where you put your hopes on people that will be recognized for the performances and stories made for millions to enjoy. It is a year-long game of twists and turns, where you can never quite predict who is going to win big, critically and financially.
And then you realize that this is an awards show celebrating Hollywood and its royalty, where the swag bag that the nominees get for free, will be worth more than you will make in a year, and that's when you run to your fridge, pull out that bottle of Pliny the Elder you were saving for a special occasion, spend about 20 minutes getting that perfect Instagram shot, another 10 coming up with that clever caption to  finally settle on "Classy beer for a classy night #OSCARS" when the more truthful caption would read "I'm older than half of these nominees and I've never even been employee of the month, but this picture could get me triple digit likes on Instagram #imnotcrying". Oh wait, that's just me.
Well, in order to keep myself from depressingly chugging such a lovely beer, I've come up with a few rules on when it would be acceptable to take a drink while watching the OSCARS so feel free to play along.
If Jimmy Kimmel makes you laugh more than three times in his opening monologue, DRINK
If Jimmy Kimmel uses a pre-taped segment in his monologue, TAKE A DRINK
TAKE A DRINK whenever the Jimmy Kimmel/Matt Damon feud is mentioned
Not everyone loves Jimmy Kimmel, but these are for those who have no expectations watching the event.
Let's all get drunk whenever Trump is mentioned, because we know Hollywood won't be playing nice this year. DRINK!
I know we go to the movies to escape from reality but make no mistake about it, celebrities love to use their opportunity on that OSCARS soap box to as a way to talk politics. If Meryl Streep's speech at the Golden Globes is any indication, you can expect Trump's mentions to explode at least three-fold at the Oscars. You may want to grab a domestic beer for this one. If POTUS is mentioned, PUMP YOUR GLASS UP!
If a winner is cut off by the music, DRINK!
You see this ritual happen at every award show! TAKE A DRINK if the orchestra cues up!
If the camera cuts to a category loser making an angry face, DRINK!
If someone behind the winner distracts you from the winner's speech, DRINK!
As defined by the .gif above. If you see this tonight, DRINK!
If a winner thanks their Mom, Dad and God, DRINK!
You hit the same beats during every "I'd like to thank my _______" speech. If this hat trick happens, DRINK!
Every time La La Land wins, DRINK!
La La Land is a phenomenal movie earning a record-tying total of fourteen nominations. Everyone expects this movie to sweep the Oscars because of the director's earlier success with Whiplash and the film's nature as a love-letter to classic Hollywood. There's no doubt in my mind La La Land will win some category, so you'll start this game sipping.
If Hidden Figures or Fences wins, FINISH YOUR DRINK!
#GoldenGlobes: Michael Keaton calls 'Hidden Figures' #HiddenFences on stage https://t.co/Jp8e3vfcQA pic.twitter.com/EAb4hok6Jz

— Hollywood Reporter (@THR) January 9, 2017
The hashtag #HiddenFences erupted after a blunder by Michael Keaton, but it represents a call for diversity in this artistic medium. Fences is another big hitter this year with Denzel Washington and Viola Davis as front-runners in their respective categories. But don't count out Hidden Figures as the movie won for Best Ensemble Cast at the Screen Actors Guild Awards. Considering these films have fewer nominations in more competition categories, DRINK AWAY IF THEY WIN!
If a movie you have not seen wins an award, DRINK!
Alternatively, if you are the only person in the room who saw the winning movie, GIVE YOUR DRINK TO SOMEBODY.
RAISE YOUR DRINK to Lin-Manuel Miranda if he becomes the youngest EGOT (Emmy, Grammy, OSCAR, Tony) winner with an OSCAR for "How Far I'll Go" from Moana.
---
---
Then during the commercials, mute the TV, hop on Spotify and play "Drive It Like You Stole It," from Sing Street, the song that not only should have been nominated, but should have won for Best Original Song.
TAKE A DRINK for every nomination this year's Oscar winner has had in their careers.
If Meryl wins, you might as well just tip that drink back and finish it all up.
If half way through the show you have less likes for your Beerstagram pic than Meryl has OSCAR nominations (she has 20), might as well drown your sorrows and FINISH THAT DRINK!
If a presenter delivers a joke that falls flat with barely any reaction from the crowd, DRINK!
Some years the hosts do a really good job keeping us entertained, like Steve Martin & Alec Baldwin. But…
If you hear a joke that really turns off the audience, DRINK UP!
FINISH YOUR DRINK if someone you disliked the most out of the category won.
TAKE A DRINK if you shed a tear when they play clips from Manchester by the Sea
FINISH YOUR DRINK if someone falls running to or on the stage.
FINISH YOUR DRINK if Suicide Squad wins Best Makeup/Styling.
Seriously, I doubt anyone had expected this. Never since Norbit's nomination in 2008 had made audiences turn their heads at the category. So if this wins, FINISH YOUR DRINK OFF!
FINISH YOUR DRINK if the award announcer can't believe the winner.
FINISH YOUR DRINK if someone messes up pronouncing a nominee's name.
Remember "Adele Dazeem" from a few years ago? I imagine Travolta is still living that down. If you hear that mistake again, DRINK UP!
FINISH YOUR DRINK (AND SOME WATER) during the "In Memoriam" montage.
Because holy mother do we all need it. We've lost so many treasure icons that appeared on screen that you need a break. I imagine it'll go on pretty long so expect to finish your drink in that time, go to your sink to get some water and come back to the game after a moment of silence.
And finally, at the end of the night, take a moment to reflect on the year in movies, and get excited for the new season of movies and get out and watch the front runner for next year's OSCARS, 50 Shades Darker.
---