No Comments
PorchDrinking's 2019 Oscars Drinking Game!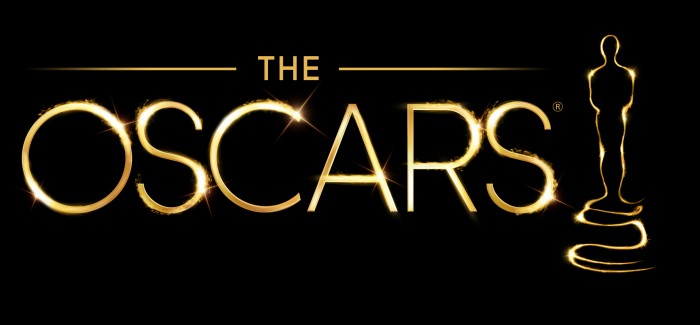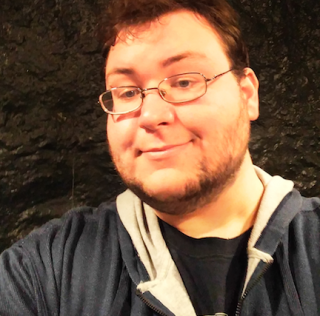 The 91st Academy Awards is sure to be one for the ages. Every single step of the event has been marred in some form of controversy ranging from what awards will be shown, who is going to host and if we'll even get musical performances this year. There's usually one faux pas from each year from the classic La La Land/Moonlight mix up from two years ago to Jack Nicholson's reaction to Crash winning Best Picture. Who knows what will go to go down at this year's broadcast?
Whatever happens this year, one thing is for certain is that a drinking game will make the experience even sweeter. So whether you've obsessively followed the nominees or you saw only five movies in a theater as per the national average, the Oscars should be fun for you too!
Watch Party!
I believe the Oscars are best when hanging with a bunch of friends. You can drink in solidarity with people who share your opinions or even inform those if a less popular, obscure film was worthy of the critical acclaim. You can get really customizable if you want to start the game during the pre-show. Pack your fridge with beers or bust out beers you love with the Best Picture Nominees (as recommended by Porchdrinking.com). And if you've seen the most films of your social group, you can be top dog of this party.
If you see a goofy costume that makes you laugh: 1 drink
If you see a breathtaking ensemble costume: 1 drink
If everyone in your group cheers at an award winner: 1 drink and toast!
If everyone in your group boos at an award winner: 1 bitter drink
If you are the only person to see a movie in a category: Give your drink to someone.
Presenters!
Here's where the 91st Academy Awards got really spicy. This is the first time in 30 years where the Oscars is going without a host due to the situation with Kevin Hart. There was a chance some of the Best Original Song performances would be cut and that was quickly solved. Then they considered pushing categories like Best Cinematography and Best Film Editing out of broadcast until that was subsequently protested. Whatever happens this year, you should be prepared to see the dozens of award presenters throw a couple of entertaining gags to the audience.
Jokes about Kevin Hart: 1 drink
Jokes about "There's no hosts this year!": 1 drink
Original Skit or Musical Number: 1 drink
Someone mispronounces a name or movie title: 2 drinks and search Twitter for memes.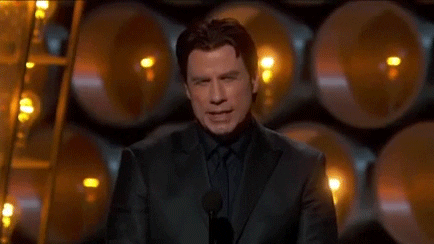 The Audience!
The best reaction doesn't always come from the thunderous applause of crowd but the raw face of an individual. The best responses you'll find on social media comes from those snapshots of seeing who is swelling up with pride for their fellow performer or quietly throwing shade through an icy stares. If you want a great "Where's Waldo" in the middle of your drinking game, keep an eyes out for these moments!
Crying Actor/Actress: 1 drink
Crowd Boos or Groans: 1 drink
Angry, Stone-Faced Actor/Actress: 1 drink
Actor or Actress Doesn't Want to Be On Camera: 2 drinks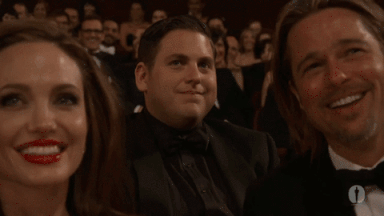 Buzzwords!
The Academy Awards often serve as a reflection on politics and social trends in the United States, but there's often a lot of jokes at their expense. Many film fans were scared about what a Best Popular Movie award could spell for the Oscar's credibility. Meanwhile, Netflix has finally come to play against the big studios with Alfonso Caurón's Roma gaining the most nominations this year. Don't shout when you hear any of these words mentioned but keep your glass in hand
"Wakanda Forever!": 1 drink
"#MeToo": 1 drink
"Trump": 1 drink
"Netflix": 1 drink
"Best Popular Movie": 2 drinks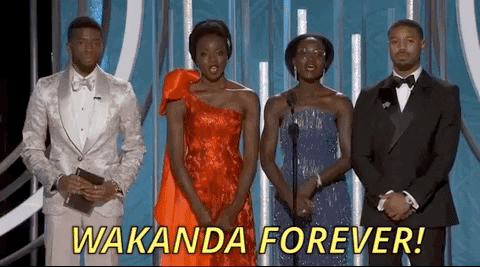 Speeches!
Sometimes the best part of the Oscars comes from the emotional reactions that come from getting that special award. People will laugh, people will cry and sometimes people will make a call to action. Yet anyone who's watched an awards ceremony can tell you that the winners might give credit to the same select few. This year had one particularly notable example when Peter Farrelly, director of Green Book, was able to stop the orchestra from playing him off at the Golden Globes. So we got you covered if you hear any of these traditional phrases.
If the recipient thanks God: 1 drink
If the recipient cries: 1 drink
If the recipient thanks their school or acting coach: 1 drink
If the speech mentions "these divisive times" or "current political landscape": 2 drinks for specific buzzwords
If the recipient is cut off by the music: 1 drink
If the recipient stops the orchestra to keep talking: Finish your drink
Oscar Upsets!
This section is for your friends who might be taking bets on who's going to win what. The Best Picture Category is particularly unique because there isn't a single clear front-runner. Each of the significant film guilds ranging from directors, writers, producers and actors have given a different film their highest achievement. I only think a few awards have slam dunk predictions like Best Actor or Best Animated, so this is to have a sweet reward in case there's any break from the obvious choice.
If First Man does not win for Best Visual Effects: 1 drink for nerd culture getting an bone.
If Spiderman: Into The Spiderverse does not win Best Animated Feature: 2 drinks
If Rami Malek does not win for Bohemian Rhapsody: Finish your drink
If Mahershala Ali does not win for Green Book: Finish your drink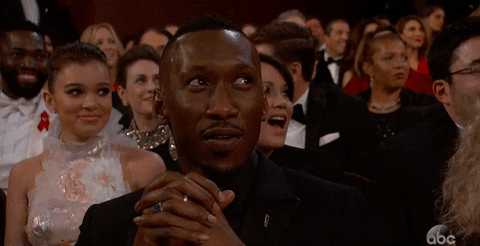 Speed Round!
Take one drink for "Every Movie You Loved Not Nominated for Best Picture." Some examples, to name a few:
Eighth Grade
Can You Ever Forgive Me?
If Beale Street Could Talk
Blindspotting
Sorry To Bother You
A Quiet Place
Hereditary
Avengers: Infinity War
Won't You Be My Neighbor?
Paddington 2
And finally…
Drink a bottle of water during the "In Memoriam" Segment to hydrate and hide the tears.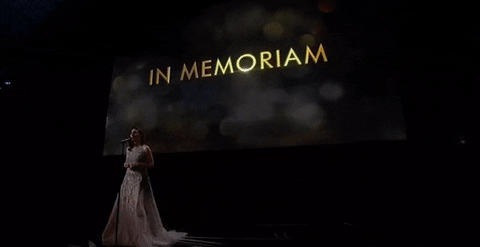 ---