No Comments
Event Recap | Cochon 555 Denver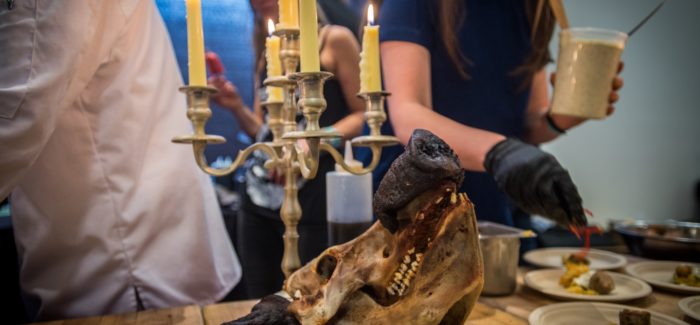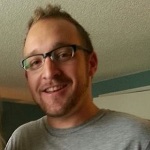 Cochon555 made a successful return to Denver on Sunday with almost 500 guests enjoying more than 1,500 pounds of family farm-raised pork. The event also raised $7,000 for Piggy Bank, a charity supporting family farms through education, resources and more.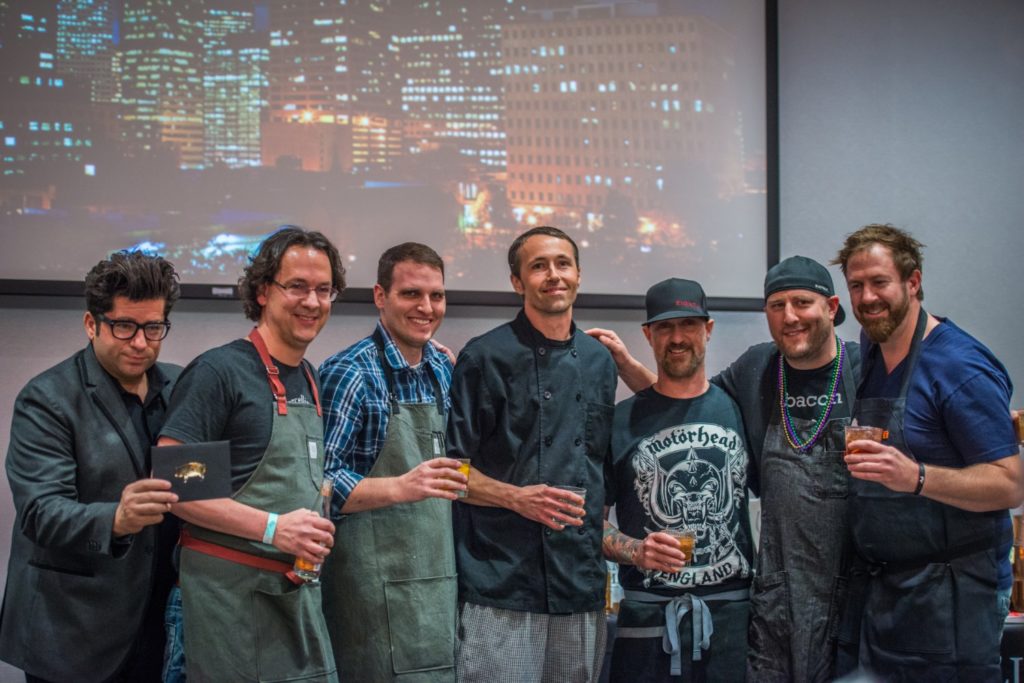 Cochon555's culinary competition pits five of the best local chefs against each other to cook whole, heritage breed pigs to create 6 dishes that are judged on utilization, global influences, cooking techniques, and overall flavor, This year's big winner was Will Nolan of Eight K at the Viceroy in Snowmass. The other talented competitors were Hosea Rosenberg of Blackbelly, Burton Koelliker of Bonanno Concepts, Bill Miner of Il Porcellino Salumi, and Darrel Truett of Barolo Grill. Chef Nolan will represent Colorado at Grand Cochon, taking place in Chicago on October 1.
"The national competition gets more intense and dynamic every year, and the performance of the Denver chefs, somms, and barkeeps shows precisely why the city is at the forefront for culinary excellence in this country," said Cochon555 founder Brady Lowe. "Chef Will's winning dishes were bold, modern, thoughtful, and full of the kind of flavors that only enhance what heritage breed pigs have to offer."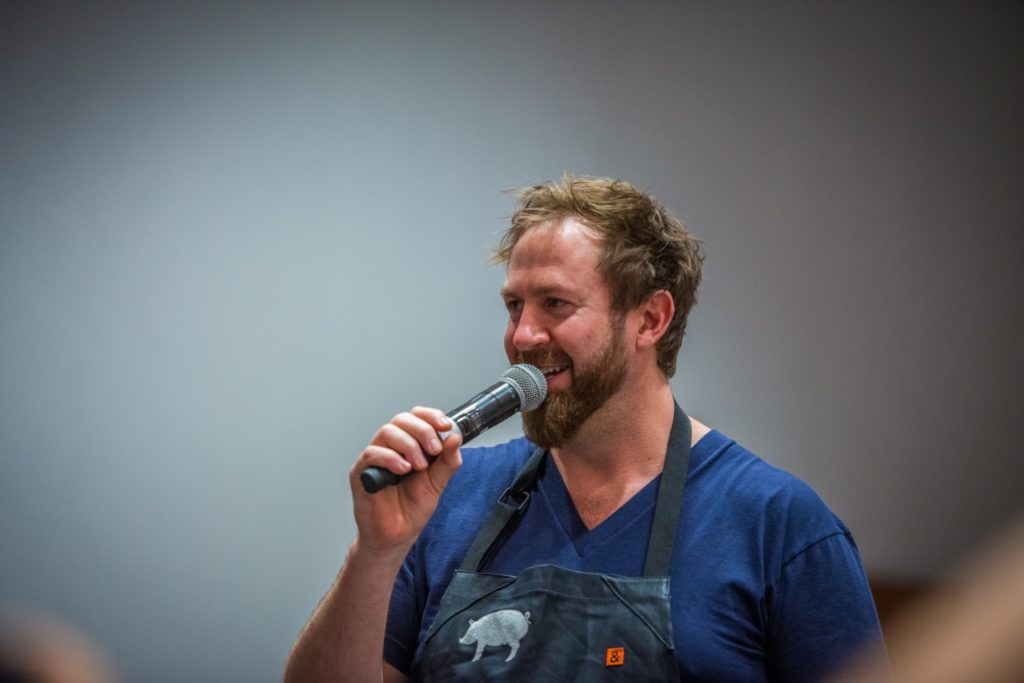 In addition to the 30 competition dishes, guests were able to sample various tartares from prepared by Chef Joshua Pollack of Rosenberg's Bagels and Deli paired with the wines of Antica Napa Valley; a farmhouse cheese spread from Somerdale, Divina and Cured; a pop-up bakery from La Brea; a Salami Snack Bar from Creminelli and Divina; a ramen noodle soup bar with Osaka Ramen's Jeff Osaka, featuring the racy wines of Twomey and Silver Oak Cellars; organic pâté offerings from Les Trois Petit Cochons; a Luxury Butter Bar featuring Sabatino truffle butter, foie gras, and more; and an innovative take on pastry presented by Perfect Puree of Napa Valley and Chef Christopher Mosera of AikoPops.
There were plenty of drink options too, including Smoked Old Fashioneds with Breckenridge Bourbon; The Manhattan Project presented by Poached Jobs; the Tiki Bar featuring Angostura Rum and Perfect Puree of Napa Valley; a Courvoisier Cognac "neat" tasting with hand-crafted chocolates; and a Heritage Rum Cart. Craft beer was difficult to come by at the event but yours truly was able to find the lone Ranger from New Belgium.
Here are a few of my highlights from the event:
Eight K's Fried Pork Cutlet with Pimento Cheese on a Waffle: This dish was a perfect combo of sweet and savory. The pork cutlet paired perfectly with the sweet cheese and crispy waffle.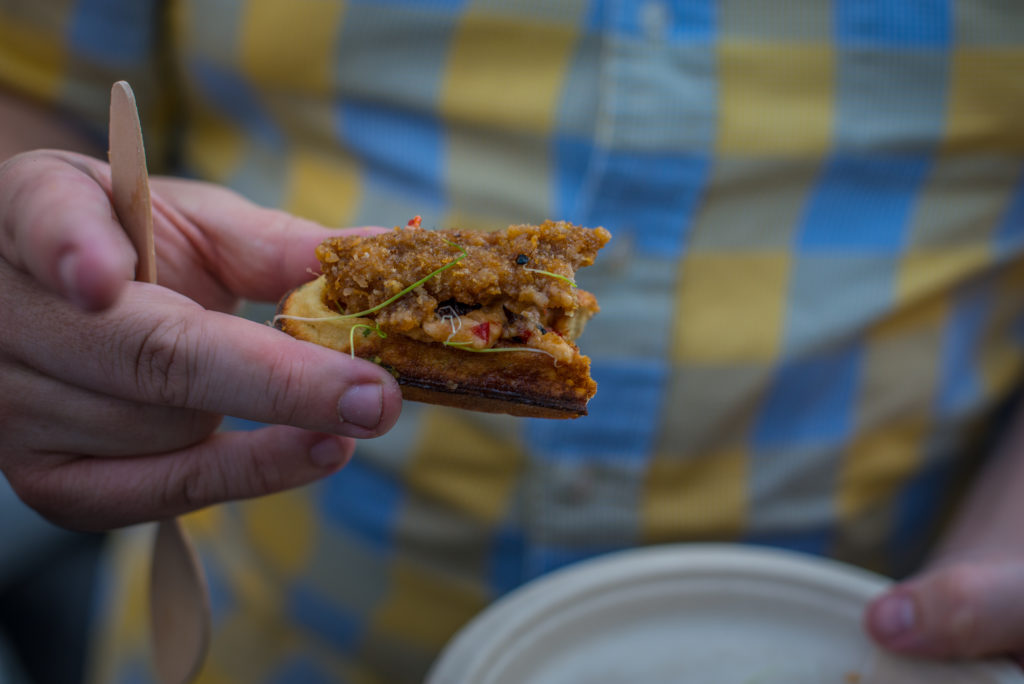 Departure's Thai-style Pork Cheek with Curry Oil, Crispy Garlic and Slaw: This Asian-inspired barbecue dish featured the most tender pork I've ever had.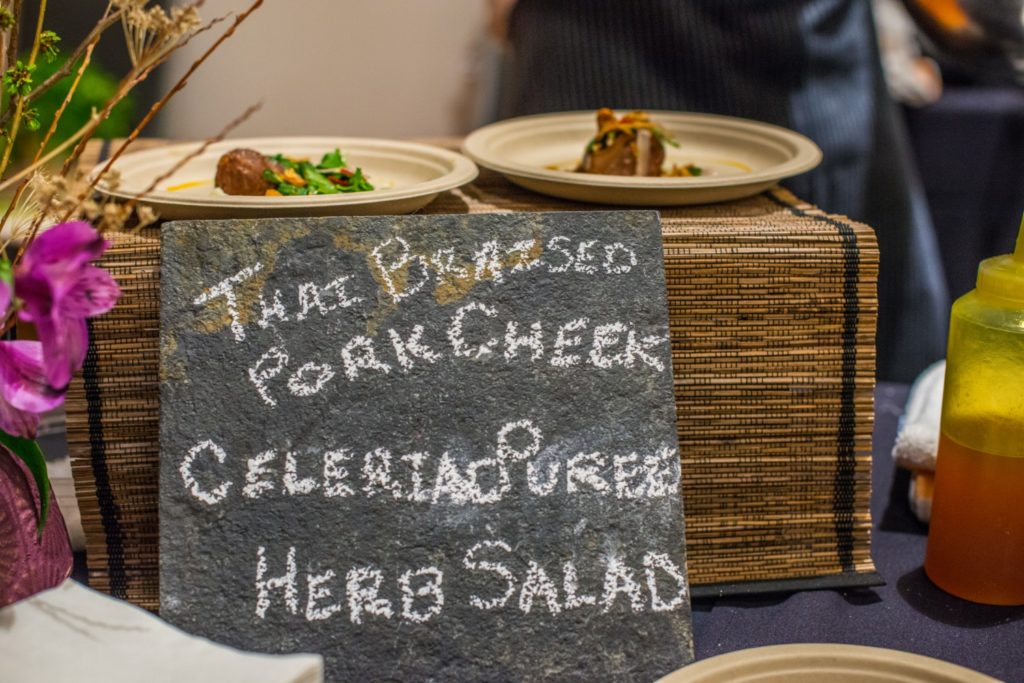 Eight K's Porc de Creme: This decadent dessert includes chocolate mousse, pork fat caramel, candied bacon and the most un-vegan Oreo ever, which included pig's blood in the dark chocolate cookie and pork fat in the icing.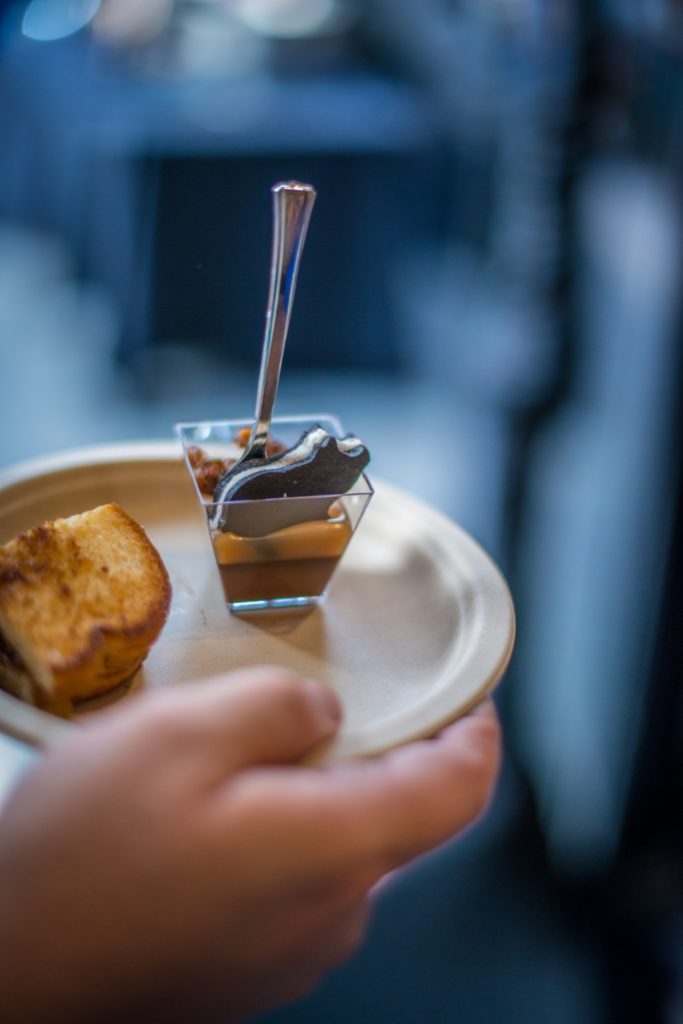 Blackbelly's Muffaletta Sandwich: This traditional New Orleans dish featured piles of fabulously fancy deli-style meats
Il Porcellino Salumi's Pork Liver Lollipops: The foie gras-esque dish was incredibly rich and the dark chocolate shell balanced well with the creamy porky center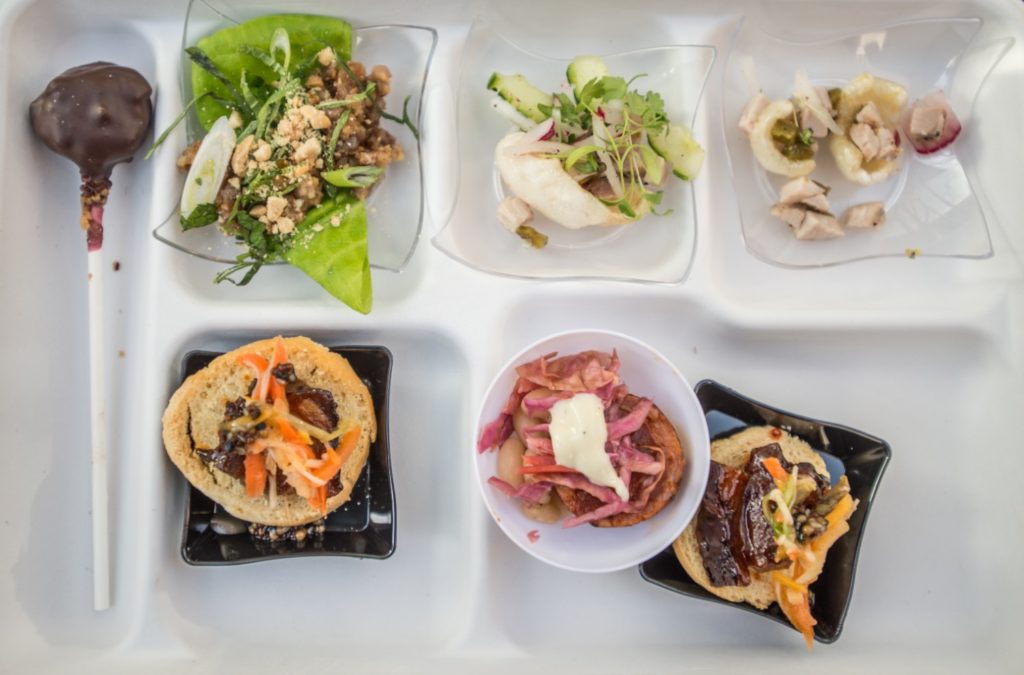 Bonanno Concepts' Pork-infused Pizza: From bacon in the crust to savory pork sausage on top, this dish may have been more pork than pizza
---