No Comments
2017 Cochon 555 Returns to Denver with Ultimate BBQ Pork Experience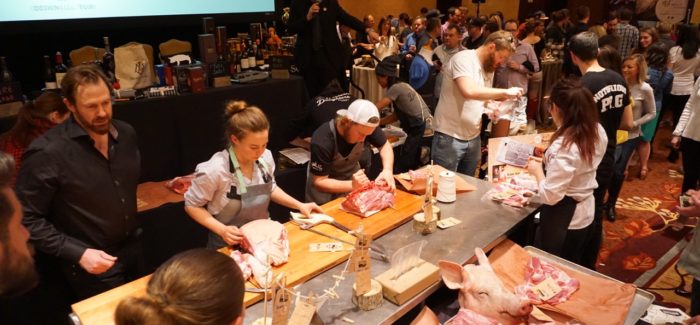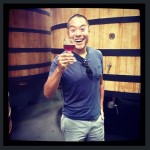 Date: Sunday, March 19, 2017
Time: VIP at 4pm, General Admission at 5pm
Location: The Curtis Hotel, 1405 Curtis Street, Denver, Colorado 80202
When you look up the phrase Treat Yo Self in the dictionary, Cochon 555 is exactly what you'll find. Each year, the 20 city competition featuring the country's top chefs exhibiting wielding an arsenal of approaches toward serving up innovative tastes while whole hog, serves as one of Denver's most opulent culinary and beverage experiences. This year's competition will once again feature 5 of Denver's elite chefs in competition, a total of 14 chefs exhibiting pork-centric eats and three vintners to add the perfect coat of booze to accompany.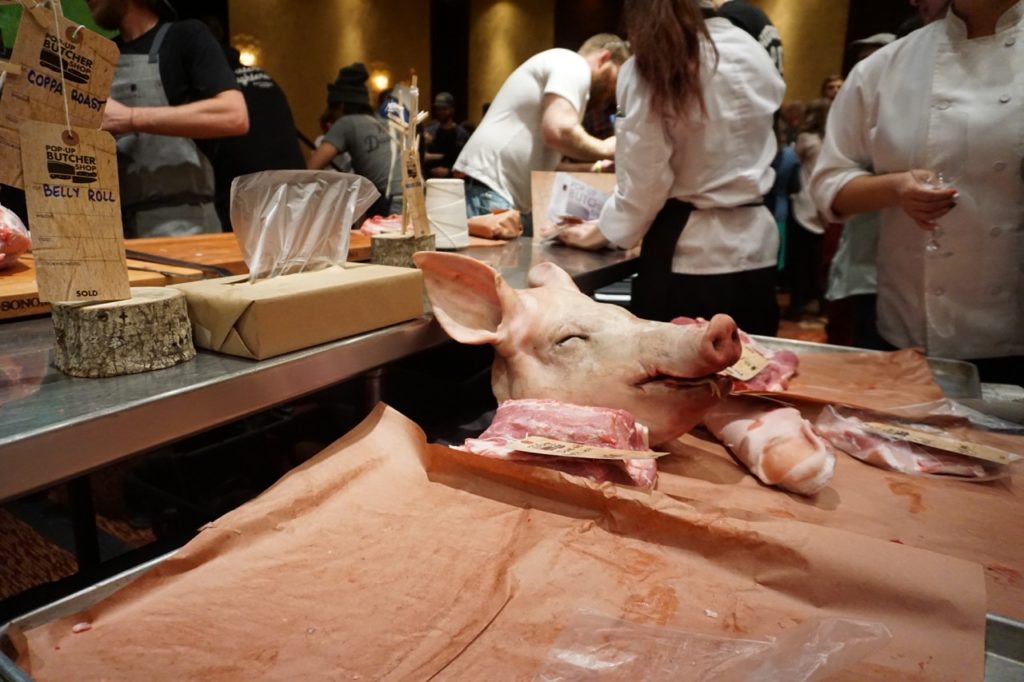 The 2017 edition of Denver's Cochon 555 will pit Bill Miner of Il Porcellino Salumi, Will Nolan of Viceroy Snowmass, Darrel Truett of Barolo Grill, Hosea Rosenburg of Blackbelly Market and Burton Koelliker of Bonanno Concepts focusing on Heritage BBQ as the theme for the competition. Each of the competing chefs are provided a whole heritage breed pig with one week to prepare the animal for six dishes that are scored on utilization, global influences, cooking techniques and overall flavor.
Attendees will have the opportunity to taste from those competition dishes as well as several others ranging from a ramen bar to a tartare station to fresh oysters, all while involving various parts of the pig. The heart of Cochon 555 aims to promote both local family farming as well as global traditions.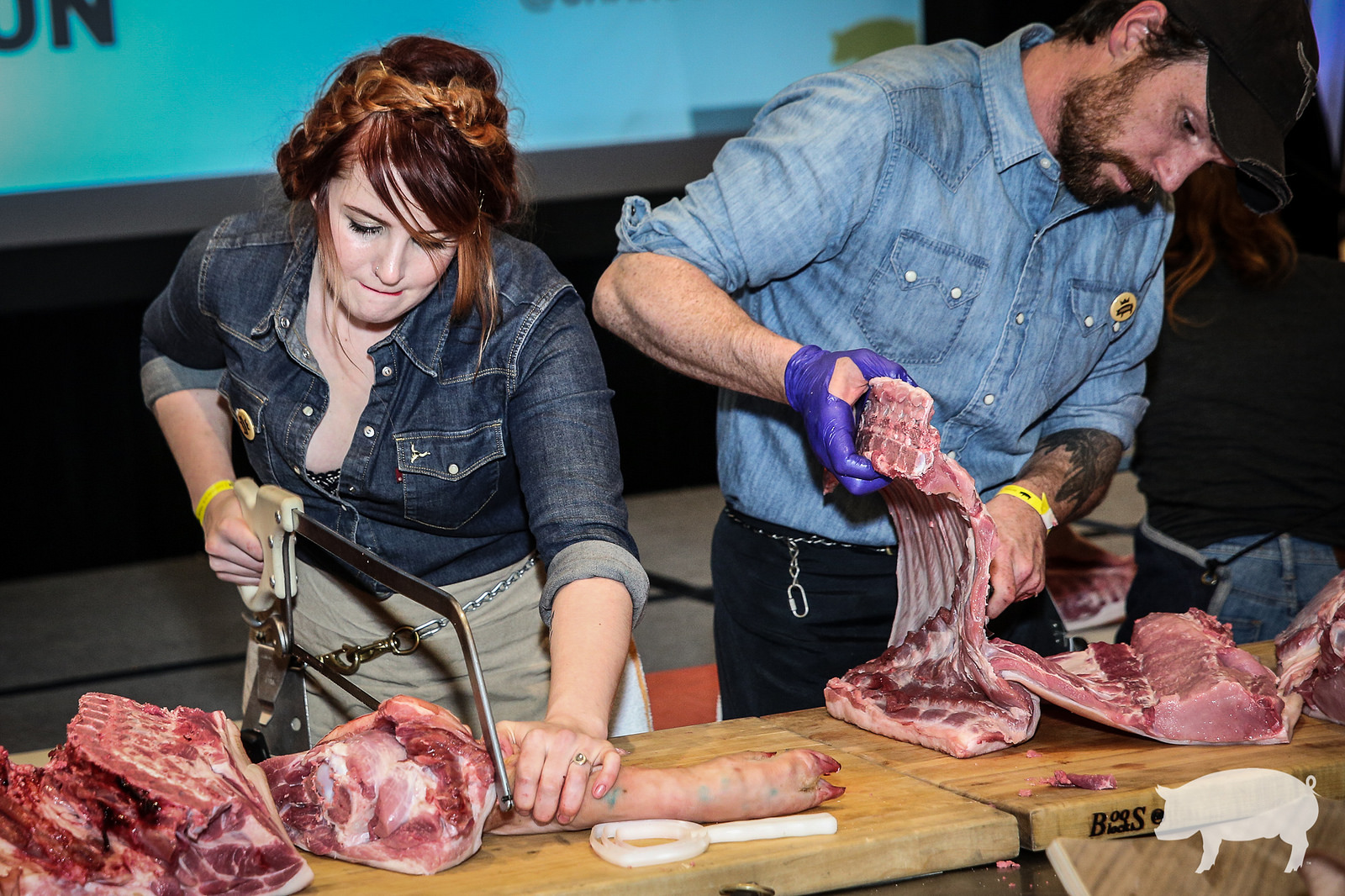 Proceeds from Cochon 555 benefit Piggy Bank, a farm devoted to providing free heritage breed pigs to small farms in exchange for transparent business plans that are posted online.
The victorious chef from Sunday's competition will earn the distinction of "BBQ of Queen of Denver" and go on to competition in the Grand Cochon event taking place Oct 1 in Chicago.
General admission tickets are still available for Sunday afternoon's event at $125 with admission at 5pm, VIP admission rings in at $200 and will get you early admission + exclusive sommelier and cocktail competition tastings.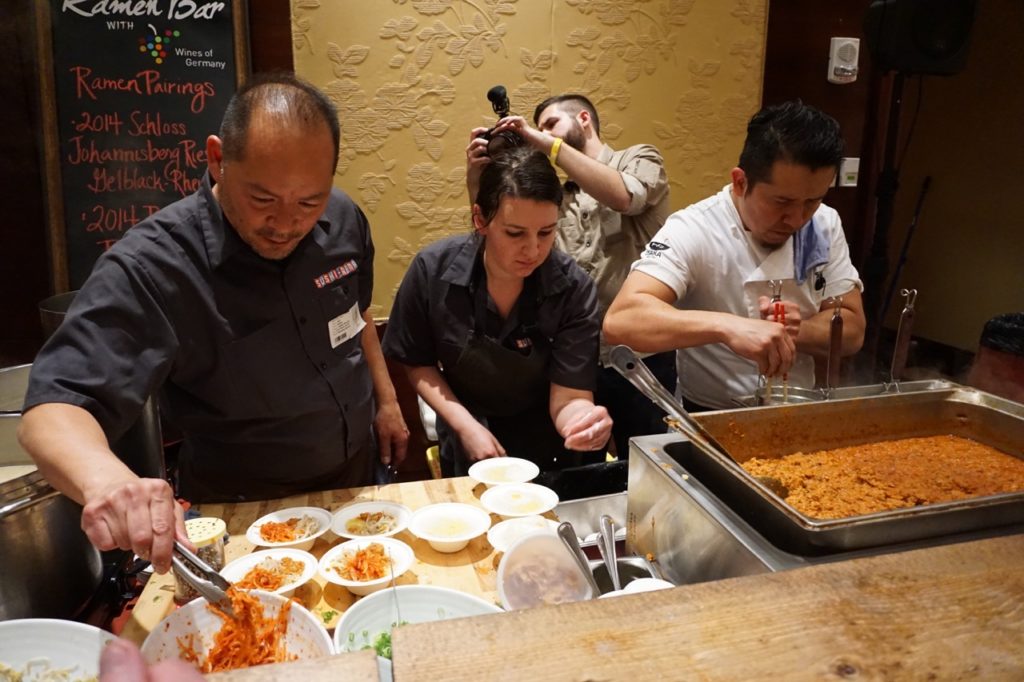 ---