No Comments
#CBC17 | Craft Brewers Conference Event Preview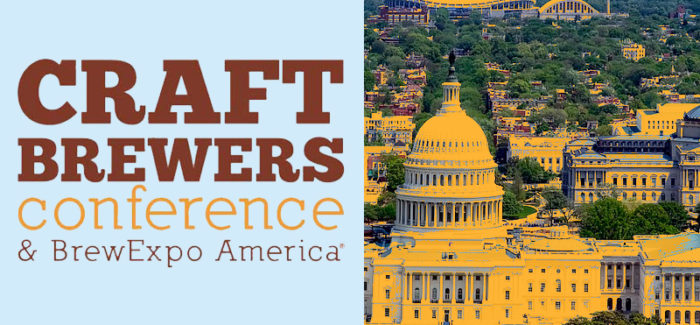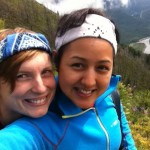 It's finally time for the Craft Brewers Conference! This year's summit convenes in Washington, D.C. where it was last seen in 2013. We've all seen the landscape change a lot in four years, so if your last jaunt through D.C. was in 2013 or even earlier you're gonna have some new ground to cover! For the latest lay of the land, check out the Brewers Association's guide to Exploring the D.C. Beer Scene.
Upwards of 13,000 industry professionals and 800 exhibitors attended last year's CBC in Philadelphia, the highest attendance record in history. To help keep track of everything going on amidst the chaos and crowds, we've compiled a list of tap takeovers, dinners and beer-related events hosted throughout D.C. during CBC week.
Don't miss out! Check our comprehensive map of after-hours events and event preview below.
Click here for our CBC Event Calendar
We'll be keeping it updated all the way through CBC week!
Sunday, April 9
While the conference doesn't kick off officially until Monday the 10th, several local businesses are holding their own kickoff events on Sunday the 9th. Meridian Pint hosts a wood and beer seminar from 6:30-9pm with none other than THE Peter Bouckaert of New Belgium, promoting his latest book, "Wood and Beer." Register here for the seminar.
Otherwise, if you just flew or drove into town and are looking for something more low-key and closer to the CBC venue, check out a the Virginian brewer's collaboration release event at RFD, with local breweries like Ocelot, Devil's Backbone, Mad Fox, Parkway, Three Notch'd and O'Connor on tap.
Monday, April 10
Things are really taking off events-wise starting Monday on what's sure to be a long day for most conference attendees! Kick back after the conference with a you-pick beer dinner hosted by Stillwater Artisinal ales at Iron Gate Restaurant. Reservations recommended, more info here. This event spans three nights, so if you miss out on Monday, there's always Tuesday or Wednesday!
Charlie Bravo Charlie is a highly anticipated six-course beer dinner that only happens once a year. There will be VIP industry attendees, food from The Meridian Pint and rare beers from Wicked Weed, Surly, Maui, DC Brau, Flying Dog and Firestone. Go here to view available tickets.

For a fun east vs. west coast rivalry, several events are being held in conjuncture, East Coast's Finest at Churchkey, Haze for Daze at Brookland Pint and West Coast Best Coast at Smoke & Barrel. Attend all or pick your favorite coast! Eastern notables at Churchkey include Bissell Brothers Swish, Other Half All Green Everything, Suarez Family Call to Mind, Trillium Double Dry-Hopped Stillings Street and The Veil Never Aloha. The event at Smoke & Barrel features 5 reputable West Coast IPAs from Societe (San Diego), Pizza Port (Solana Beach, CA), Amplified Ale Works (San Diego), Melvin (Jackson, WY) and their house favorite, Ocelot Brewing. If hazy IPAs are your thing, sample the best of the hazy from Aslin (Herndon, VA) Civil Society (Jupiter, FL) SingleCut (Astoria, NY) LIC Beer Project (Long Island City, NY) Heist (Charlotte, NC) and Lawson's Finest (Warren, VT).
For Bell's fans, don't miss the Bell's Brewery Eccentric Cafe Experience at City Tap House, which will be literally transforming itself into Bell's iconic taproom for a day. All beer, food and decor will be replicated from the Bell's experience with the Bell family in attendance. The transformation occurs all day, but for one day only!

Tuesday, April 11
For those who need to break up the festivities with a little sweat session, start your Tuesday bright and early with a run at the National Mall starting at 7:30 with members of DC Brau and Stone Brewing (Richmond). It's like a tour of the capitol, but fast because you have other important beer-related things to do.
For anyone feeling nostalgic (or simply in the mood for) Midwest breweries, Meridan Pint is holding a Best of the Midwest event starring Rhinegeist, Sun King, Half Acre and Columbus breweries! Each brewery is sending 5 selections from rarities to favorites, and Meridian Pint will be pouring them 'til 2am!

The creative event name of the evening award goes to "Ménage à VA," which is also the name of a collaboration IPA being released tonight from StarHill, O'Connor and Fair Winds breweries. Knock these three Virginian staples off of your list with drafts from each of the three breweries available as well. The event is at Sixth Engine Bar from 5:30-9pm.
Brewers, distributors, retailers and members of the media are invited to Brewbound's Brew Talks, a meetup, discussion and networking event featuring speakers Sam Calagione of Dogfish Head, David Walker of Firestone Walker and Bryant Goulding of Rhinegeist. The event is at Penn Social from 4-7pm. Together, the trio will discuss the maturation of the craft category, the evolution of their businesses, and the challenges of balancing the soul a craft brewery was founded upon with the need for more sophisticated business practices. Beer celebrities talking about beer while drinking beer. If this sounds fun, you can register over at the event's official site.
From 8-11pm, don't miss the Media event and tasting hosted by Deschutes Brewery and Crosby Hop Farm at U Street Music Hall! There will be comedy, live music and members of Deschutes, Crosby Hop Farm, Bells and more in attendance; $10 GA and free for CBC attendees. See the event page for more details!
For a unique charity event, check out the Atlas Brew Works, DC Brau and REI collab release at Wunder Garten/REI from 3:30-8pm. The three companies came together to brew Rally Cry, a Session IPA that benefits the Washington Area Bicycle Association. The first two beers will be complimentary. Atlas Brew Works is also doing a tap takeover at Wunder Garten next door where there will be food and a DJ!
Cap off the night at The Hamilton, where The Felice Brothers will be playing a live concert and Ommegang and Rare Vos are the sponsors of the evening! Go here for tickets.
Wednesday, April 12
Check a ton of local out breweries including 3 Stars, Right Proper, Burly Oak, Old Ox, Ocelot and Hardywood at their "Taste of the DMV" (D.C., Maryland, Virginia) tap takeover at Lost and Found happening all day long.
Burial, TRVE and Night Shift breweries will take over taps at Hazel Restaurant from 5-11pm.
Highlights from the evening's list include Burial Weathered Scythe, TRVE Burning Off Impurities and Night Shift Awake. Don't miss this rare opportunity to try these three out-of-market breweries all under one roof!
Here's a big one: The Sovereign is offering no less than 25 beers from Jester King, Jolly Pumpkin, The Veil and Tired Hands breweries tonight. Highlights include some incredibly rare kegs of Jester King SPON Method Gueuze, Jolly Pumpkin Sobrehumano Palena 'ole, The Veil Naissance and a yet-to-be announced Tired Hands and Jester King collaboration beer. The Sovereign is opening early at 4 for this event.
Churchkey's All Points West event features breweries "West of the Mississippi" – more than 30 beers from Arizona Wilderness, Jackie O's (maybe they're not THAT western, but we'll take it!), Monkish and Perennial. If you're feeling sour beer, go for beers at Brookland Pint's Sour Showdown, featuring Bullfrog, Almanac and Wicked Weed breweries. Also notable is Victory Brewing's 21st birthday celebration featuring a Victory collab and over 12 beers on tap at City Tap.
Thursday, April 13
As CBC week winds down, the events are still going strong! To start off, consider attending what Meridian Pint calls "one of their most ambitious events to date" – they will be pouring 60+ IPAs on their two floors and patio! These beers will come from all over the country. The IPA fest starts at 2pm and goes all night!
Join Good Beer Hunting for a beer storytelling event tonight at Bluejacket Brewing Company. A panel discussion on the shift in craft beer narratives that has occurred over the last year: from the subject of the quality and integrity of craft beer as a whole, to the unique journey of the individual craft brewery. This is event is full at the time of posting but maybe you can find (or trade for) a ticket if you're lucky!
Here's another unique one if you're a little tired of going to bars by Thursday evening: Heurich House museum is hosting their regularly-scheduled History and Hops night, a special CBC version, from 6:30-8:30. The event features Right Proper's Berliner Weisse beer alongside sherries, vermouths, and ciders – a sherry educator will be hosting the event as well! Tickets are $30; click here to purchase.
Otherwise, there are so many notable tap takeover events tonight – Access 12 Wicked Weed drafts at The Sovereign's CBC Finale. City Tap will have over 20 Ballast Point Beers on draft. Churchkey features a a night "Up In The Mountains," with Lawson, Melvin, Foam and Black Tooth beers on tap.
Finally, Metal and Beer, a live music event hosted by TRVE brewing, Champion Brewing, DCHeavyMetal.com and Decibel Magazine, is going on at Atlas Brew Works. Only $10 for a ticket!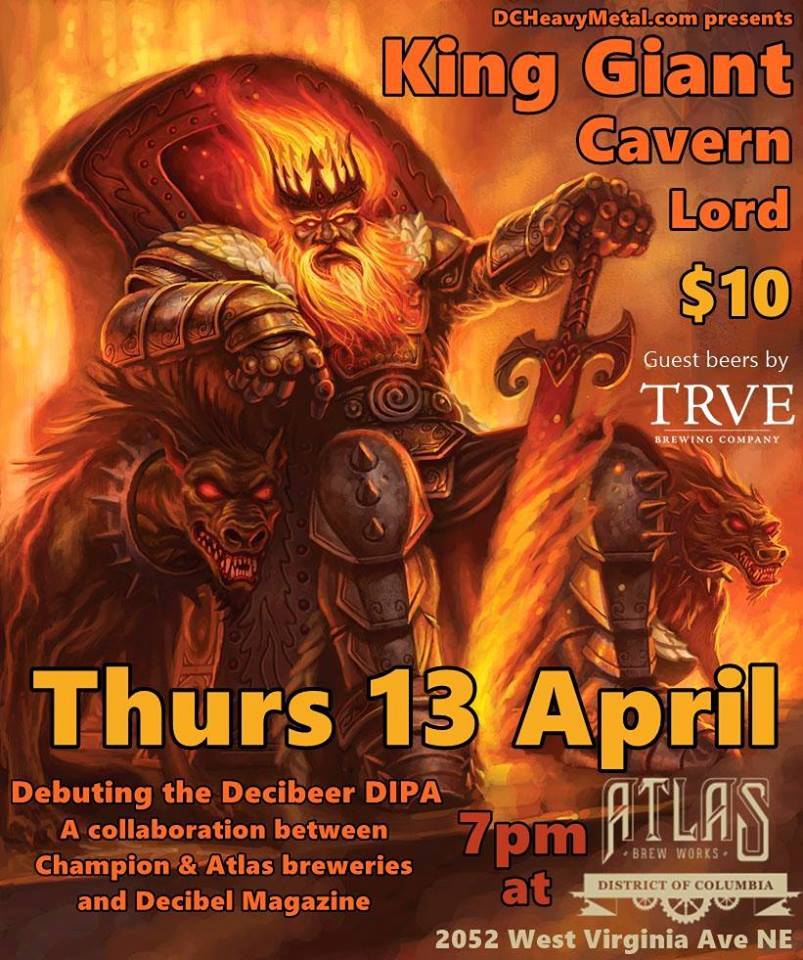 Friday, April 14
You know the event's really over when the beer starts to get scarce… Check out Brookland Pint's Westbrook and Manor Hill takeover, featuring five versions of Westbrook Mexican Cake and limited hoppy offerings from Manor Hill.
Modern Times Brewery will be hosting a CBC Finale event all night at Meridian Pint in which they take over all 24 pints! An event not to be missed if you're still in the area Friday.

CBC is one of those awesome industry events where we can all take a moment out of our busy schedules and come together over our shared love. Hope everyone has a fun and safe CBC in 2017 and thanks for checking out our events coverage!
---