No Comments
Jersey Girl Brewing | Rake Breaker IPA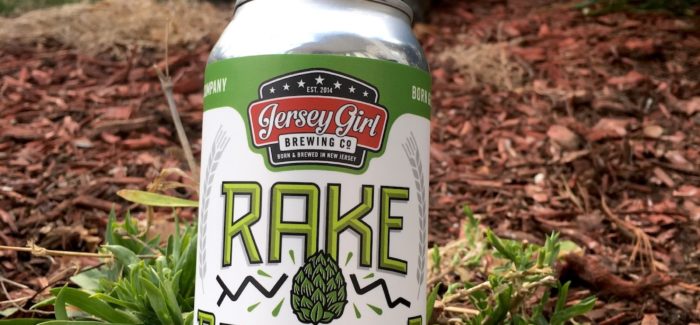 ABV: 6.5%
Ah, Jersey Girl. There are many connotations associated with this phrase, beer most likely not making the top three. But you better get yourself acquainted with the name, because Jersey Girl Brewing has been pumping out some amazing brews lately with Rake Breaker leading the charge. Citrus and tropical fruit are showcased prominently on the nose. Additionally, when you catch that first whiff, you can't help but smile and look forward to the moment that crisp and fresh, juicy, yet slightly sweet beer hits your taste buds rounding out with a bitter and dry finish.
This IPA is full of mosaic and Amarillo hops, employing so much grain that the name came about because of a rake literally breaking during the brewing process. It's light on the tongue, yet full of flavor. There's a slight chewy oat flavor in the background. It doesn't stray far on the scale of crazy flavored beers, just a straightforward beer with a refreshing citrus nose leading to a balanced, sweet-in-a-good-way finish. A beer you want to drink fresh and more of.
The finished product is one that's perfect any time of year, from a well-deserved break shoveling snow to hanging out at the Jersey shore, on the boat or after a grueling trail run. Just watch out that this super crushable hazy pour at 6.5% ABV doesn't sneak up on you too quickly.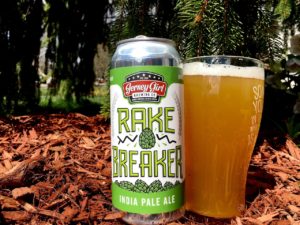 The brewery, located in an industrial park in Hackettstown, NJ, has become quite the production facility, expanding its barrel system quickly to keep up with consumer and distribution demands. Coming up on its first anniversary, owners Chuck Aaron and Mike Bigger couldn't be happier with the success of Rake Breaker and Sun Kissed Citra, a sessionable IPA; another one of their new flagships currently being canned.
With the two of these out for distribution in 16oz. 4-packs and more project beers in the works, Jersey Girl has been making a name for itself in the booming craft beer scene here in the Garden State. They've already teamed up with Jersey Spirit Distilling Company to barrel age "Wake Up and Smell the Coffee" breakfast stout in the Crossroads Bourbon Barrels. While I can't wait to try some of that when it's ready, I'm really looking forward to seeing what else comes out of Jersey Girl in the future. Because "ain't nothing in the world like a Jersey Girl beer."
Jersey Girl Brewing
426 Sand Shore Rd.
Hackettstown, NJ 07840
908.591.4186
www.jerseygirlbrewing.com
---