No Comments
2017 New Kids on the Block Beer Fest Pour List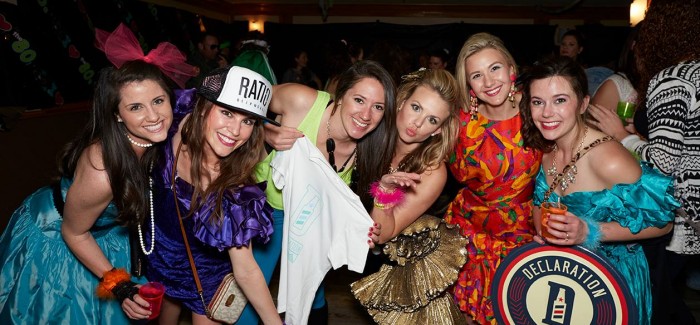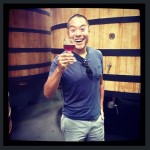 The 5th annual New Kids On The Block beer festival is getting a bit of a reboot. NKOTB once again features one part 80's dance party and another part celebration of Colorado breweries under two years old. However, this time around we're also bringing on some radical new restaurant bites to pair with great beer and an even better dance party.
This year's 5th annual NKOTB beer fest is taking place THIS Friday, June 9 at 7 p.m. at The Lobby brought to you by PorchDrinking.com and The Lobby.
Not only do you get to sample all of the newest Colorado breweries in one place, but you can also show off your finest 80's costumes and dance moves for this combo 80's dance party and beer festival while also enjoying some of the best new eats! (Yes, no drink tickets here, folks!) The event will include unlimited beer tastings, '80s tunes, a food pairing component and a costume contest featuring growlers/crowlers, gift cards and schwag from participating breweries.
Proceeds from the event go to support the Colorado Brewers Guild.
Without further ado here's what'll be pouring at this year's 2017 NKOTB!
14er Brewing
Mt Massive IPA- Tropical, Juicy, Massive Hops Brewed with Citra, Amarillo, Simcoe, Cascade and Centennial Hops The Mt Massive IPA is hop forward, tropical fruit, grapefruit, and juicy hops on the nose. The taste is hoppy with bright drinkable citrus, grapefruit, and guava, rounded by a solid but not overwhelming bitterness. Incredibly smooth, bright, and drinkable. ABV: 6.5% IBU: 65
Rocky Mountain Saison- Citrus, Spicy, Balanced Brewed with Jalapeño, Cilantro, Lime and Saison Yeast The Rocky Mountain Saison is a balanced chili beer, bursting with peppers, citrus, spice, and yeast on the nose. The taste is subtle heat moving to a dry complex Saison finish. Pair with tacos, tailgating, or summiting your favorite 14er. ABV: 5.25% IBU: 29 | 2016 GABF Gold Medal Winner chili beer-style category
Banded Oak Brewing
Bock Bier – A light copper color and malt forward flavor makes this beer a classic example of a traditional German Bock Bier. Lagered for 90 days and brewed with strictly German ingredients it finishes extremely clean with lasting notes of toffee and caramel. ABV: 7.3% IBU: 19
Vienna Lager – Clean, Clear, and Crisp.  A thirst quenching beer that is easy to gulp but complex enough to distinguish from carbonated water. Perfect for a patio session with a game of corn hole and taking in some Colorado D (vitamins).  A style of beer born in Austria and made famous on the beaches of Mexico is all the proof you need to ensure a quality brew best enjoyed in the sun. ABV: 4.8% IBU: 15.5
Bierstadt Lagerhaus
Slow Pour Pils –  North German Style Pils. ABV: 5.1%
Baltic Porter –  Strong Dark Lager from the Baltic. ABV: 8.6%
Brewability Lab
Strawberry Blonde Ale- A light bodied ale with complex strawberry notes in the aroma and flavor. It is gluten removed and 5.5%.
IPA
Briar Common Brewery + Eatery
Belgian Dubbel "Lanham"- Dark amber in color with prune, blackberry and floral aromas; medium-light body and a dry finish, ABV: 7.5%
Belgian Tripel "Hobart"- Pale gold in color, aromas of apricot and spice; flavors of pear and white pepper; dry and crisp, ABV: 9.5%
Call to Arms Brewing
n.I.P.L. – India Pale Lager with Tangelo Peel utilizing our house lager yeast and a balanced West Coast malt bill that marries well with blends of Amarillo and Nelson Sauvin hops. We then hand-grated a dozen tangelos and dry-tangeloed the heck out of the finished beer to create a massive, citrus-forward aroma and taste.
Kiss From a Rose – Saison Infused with Hibiscus and CitrusWe took our Intercontinental French Saison and added some fresh citrus zest and a gentle amount of hibiscus flowers. This beer pours a beautiful soft rose color, with multiple layers of bright complexity throughout. **Confirmed 6/4
Cellar West Artisan Ales
God's EyeWild Porter – Porter with Blackberries fermented in a Red Wine Barrels
SapienceOak Fermented Biere de Mars – Biere de Mars with Coriander, Pink Peppercorn, & Citra Hops
Cerebral Brewing
Secret Chat Room- A 7.0% IPA heavily dry-hopped with Mosaic. Lots of grapefruit and citrus notes.
Smooth Moves- A "smoothie" style Berline Weisse with lactose, guava, strawberry, and pineapple. 5.6%
Cheluna Brewing
Coco Xoco Porter
Low Rider Lager
Resolute Brewing Company
Resolute American IPA 1.0 – Taking  inspiration from east and west coast ideology, this beer comes together as a tropical, malt balanced, lightly bittered sensory-journey of an IPA. Featuring Centennial, Falconer's Flight, Azzaca, and Mosaic hops to create soft flavors of papaya, orange, and grapefruit. ABV: 6.62 | IBU: 80
Resolute Hefeweizen – A beautiful hazy straw-colored and refreshing German wheat beer with high carbonation and a delectable dry finish. Look for flavors of banana and clove with a fluffy mouthfeel. Unfiltered and traditional in every sense of the Bavarian style. ABV: 4.5 IBU: 13
Holidaily Brewing Company
BuckWit Belgian Wit Bier –  A sessionable, wit-style beer with a hint of coriander and orange peel. 4.75%
Confidence Booster Double IPA – A clean fermented double IPA with citrus and tropical aromas, piney and melon flavors and a sweet finish. 10% ABV, 85 IBU
Little Machine Beer
YAFI IPA – Big. Beautiful. American. Major tropical papaya nose, rounded out by a hint of earthy spice. Floral, Colorado-grown Chinook in the kettle, gobs of Mosaic and Centennial in the dry hop. ABV: 7.4% IBU: 88
Zebra Donkey Saison -The luckiest of Donkeys. Brewed in collaboration with Black Fox Brewing Company using a secret blend of Southwestern spices. Odelay! ABV: 6.5% IBU: 27
Maxline Brewing
Farmhouse Double IPA
ESB
New Image Brewing
Moped: A blood orange witbier that will be your next favorite pool beer.
Dyad : blend of sour Brettanomyces Saison with Kombucha produced by Rowdy Mermaid in Boulder, CO. The mild tartness and balance of this beer make it a great candidate for introducing people to sour beer for the first time or re-introducing sour beer to those who don't usually prefer them.
Outer Range Brewing
Blocks of Light IPA
One More Frontier IPA
Periodic Brewing
Winfield Wit – A traditional Belgian Wit style beer featuring bitter orange peel and coriander at flame-out.  This leaves citrus and yumminess all mixed together.  The only thing better than reaching Winfield in a Leadville 100 mile race would be to have this beer in hand for most of that return trip. ABV: 6.4% ABV
Sugarloaf Amber Ale- This amber ale is a combination of lighter bodied grains and citrusy Cascade hops.  Malty & clean with notes of caramel nuttiness and pine to finish it off. The result is an award winning beer that is unique and flavorful. Tastes like it smells when climbing Sugarloaf Mountain in the rain. ABV: 6% ABV IBU: 30
Seedstock Brewing
Czech Pilsner- straw-yellow in color, complex & distinct aroma, slight sweetness with balanced bitterness and a dry finish.
Bohemian Ale- copper in color with a slightly tart and citrus aroma, Czech Kazbek hops provides an earthly spiciness combined with a slight citrus flavor, moderate hop bitterness at the finish.
Something Brewing
Beez Knees- a Honey Blonde
Charons Obol- a Vanilla Irish Red
Calvin & Hops- a Kumquat Double IPA
Spangalang Brewery
Dysfunction Junction: A collaboration beer brewed with the Falling rock crew for their 20 year anniversary. This Brett sour was aged on peaches, raspberries and strawberries.Beatrice saison:
Beatrice Saison – This yeast driven Saison has notes of clove, spice and lemon with a moderate bitterness that makes it very crisp and refreshing. ABV: 6% IBU: 30
The Intrepid Sojourner Beer Project
Lavender Tripel – . A classic Belgian Tripel infused with lavender for a nice floral citrus flavor. Cane sugar ensures a dry finish. ABV: 8.8%
Sahti – A traditional Finnish beer this dark beer has notes of chocolate and a total of 7 pounds of juniper berries ABV: 7.3%
Westfax Brewing
Cilantro Lime Ale – A light American Ale, brewed with lime zest, lime juice, and cilantro. The citrusy lime presents itself first but gives way to the floral, earthy cilantro in the finish. Perfect for taco Tuesday or patio drinking on a hot summer day. ABV: 5.3% IBU: 27
40 West IPA – The aroma presents notes of tropical and orange blossom. Medium-light body with strong citrus and tropical flavors followed by a satisfying bitterness from the copious amounts of hops added throughout the brewing process.  Hops Used: Azacca, Chinook, Amarillo, and Summer. ABV: 6.5% IBU: 85
Zuni Street Brewing
Sit N Rock Ale- A lightly hopped American pale ale brewed with wheat. Smooth, easy drinking, with light flavors of biscuit and a delicate citrus aroma. ABV: 5.9% IBU: 28
Way West Wit – Inspired by Belgian wit biers, this ale was brewed with a heap of wheat along with coriander and orange peel.  Full bodied and refreshing, packed with delicious flavors from the Belgian yeast, this ale is sure to please. ABV: 5.9% IBU: 13
---