No Comments
Old Irving Brewing | Rat Pack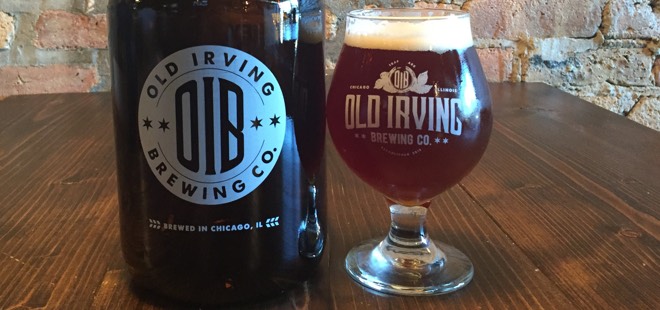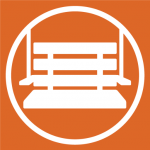 ABV: 7% | IBU: 20
Just like their namesake, the Rat Pack Belgian Dubbel is a classic and timeless beer made by Old Irving Brewing. When you close your eyes, each sip transports you to "simpler times" when 1960's crooners dominated the radio, and you're enjoying a classic cocktail in a fedora. The flavor profile is complex yet balanced for easy drinking. The warm alcohol flavor soothes the taste buds. The snifter-style glass mimics that of a cognac to top off your time travel.
On the Standard Reference Method (SRM) color scale, the Rat Pack is at a 17, which is in the rating range for a Belgian Dubbel. It is a deep amber color, reminiscent of cognac or bourbon, but without the clarity. The carbonation isn't great, so you won't get a strong mouthful of bubbles. This allows you to focus on the complex flavors. When you hold the beer in your hand, you can't help but feel like you have a glass of cognac or bourbon. It adds a bit of maturity to your drinking experience.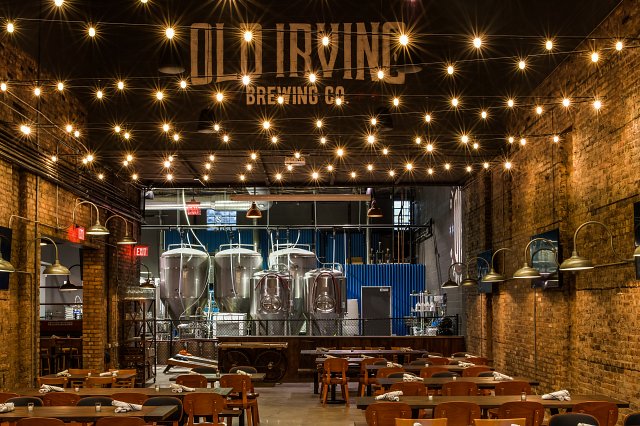 The Rat Pack is made from a variety of grains, hops and added pairings for its complex flavor. East Kent Goldings (a dual purpose hop) and Hallertau Mittelfruh (finishing hop) were used for the different steps in the brewing process. Both are brewed for traditional Belgian-style beers and have spicy, almost citrusy aromas. This beer smelled more like sweet fruit and chocolate – a little bit of orange, with lots of cherries mixed with sweet milk chocolate.
The Munich grains give the beer the sweet and roasty flavors, while the Belgian Pils and Caramel grains add the malty flavor. The complexity of this beer comes from the pairing of orange peel, cherry and bourbon soaked oak chips. If you are not a fan of bourbon flavors or aged beers, but you would like to be, then this would be a great start. The alcohol warmth is again noticeable, but not too strong. It gives your mouth and throat a warmth that a bourbon does, but it lacks the alcohol bite of a bourbon barrel aged or flavored beer, though you can still detect the taste. The balance of the cherries and malts mix for a pleasant experience.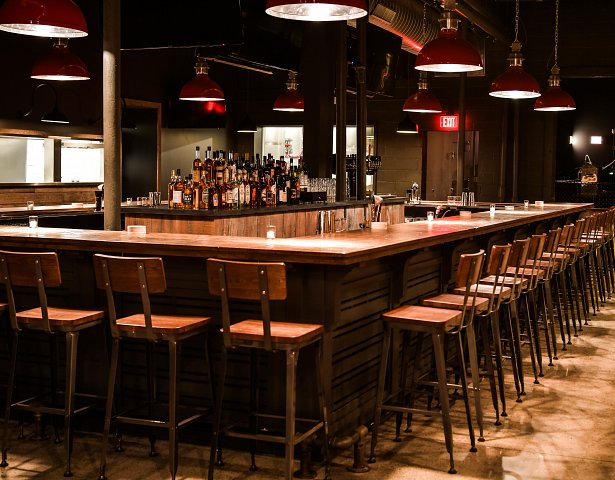 The moment you open your eyes, you realize you are not hanging with your buddies Frank, Dean, Peter, Joey and Sammy in a smoke-filled jazz bar, but you are at Old Irving Brewing in Chicago. Located in Old Irving Park, this brewery is what I describe as a "hipster sports bar". There are plenty of TVs around the bar area and a huge projection screen in the main dining area. The tables and chairs are made of crafted wood, and there is an indoor Bags (Cornhole) area right in front of the brew operation. Instead of the run-of-the-mill bartender serving you, a mixologist is crafting your next cocktail. So if you are drinking the Rat Pack in a fedora, maybe you'll fit right in.
---