No Comments
Rapids & Grass Beer and Music Festival Shines in First Year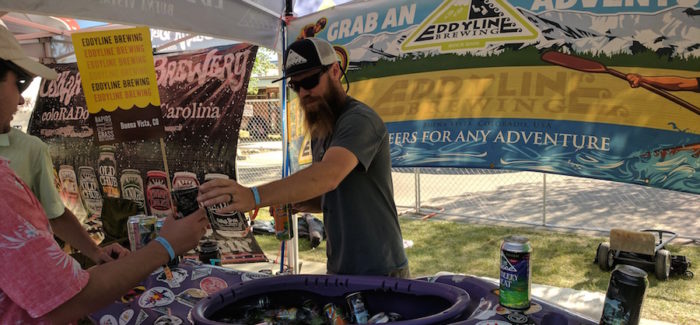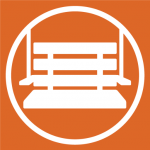 As an image that captures the spirit of the Arkansas River Valley beer scene, it was as good as any: a purple whitewater kayak plastered with Colorado brewery stickers serving as a cooler.
That, during the tasting session of last weekend's inaugural Rapids and Grass Beer and Music Festival in Buena Vista, is where you could find hometown favorite Eddyline Brewing's "beers for any adventure."  
Folks come to this picturesque part of Colorado to play hard and have fun — to run the river at peak spring runoff or hike the Collegiate Peaks.  
Festival organizer and Buena Vista beer bar owner Sarah Haughey tapped into that spirit at the sold-out event, which featured bluegrass and Americana music over two nights, a beer festival on Saturday afternoon, and a seven-mile "Freedom Float" rafting trip down the river Sunday.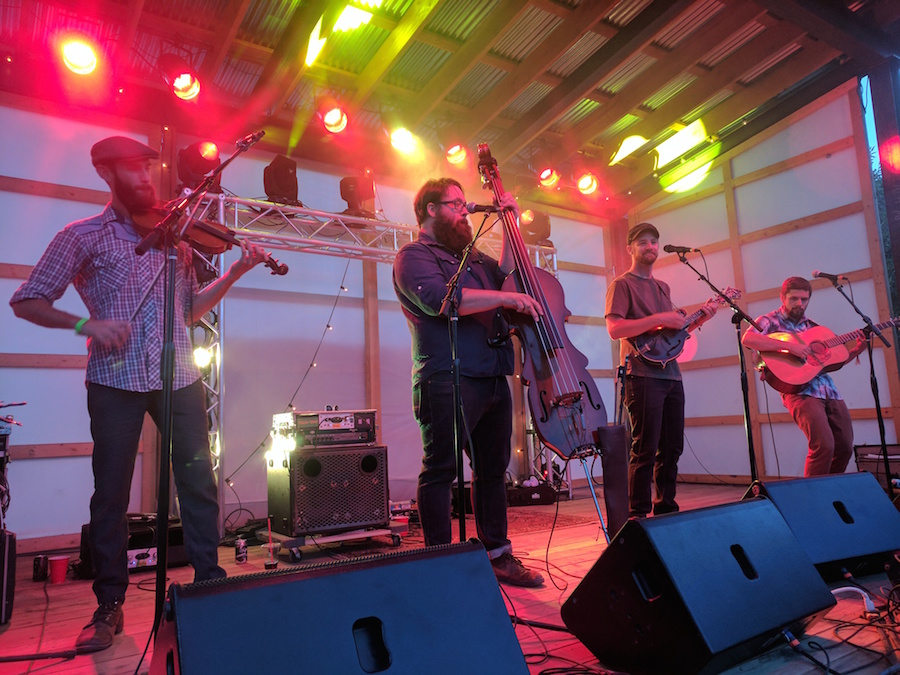 The tickets were a steal — $40 got you music, unlimited tastings during the beer festival and two nights' camping in a large undeveloped lot south of the grounds that used to be the town dump. (The float trip was extra). The fest was held on the banks of the Arkansas in Buena Vista's South Main development, a sort of Stapleton of the high country.
Haughey tapped her connections to build a beer list that combined local and mountain breweries, Front Range standouts and out-of-state breweries rarely if ever seen in Colorado.
With a resume that includes time at Renegade Brewing and Crooked Stave, Haughey last year opened The Jailhouse craft beer bar, in a refurbished 1880s — you guessed it — jailhouse.
Like the four craft breweries that call the valley home, Haughey aims to offer something for everyone: pilsners, IPAs, sours. This is not Denver, where you need to build a niche to stand out in a crowded market. She only buys one keg of everything, so taps constantly rotate.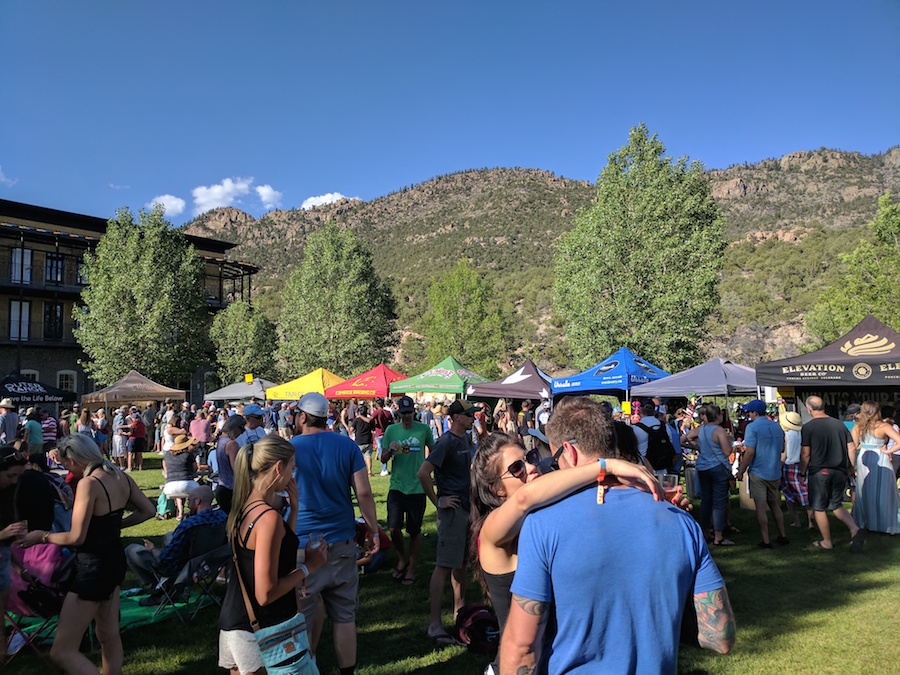 A few things stood out about the festival lineup — the number of owners who made the trip (mountain vacation in the heart of the summer!), and the presence of breweries that rarely pour on the festival circuit, including Denver's Bierstadt Lagerhaus and Black Shirt Brewing.
For those who know Colorado breweries well, the festival highlight was a chance to try the out-of-state breweries that normally don't distribute here.
Among the standouts: Arizona Wilderness Brewing Co. brought a memorable Coffee Gose and one of the fest's best hoppy beers (a rye double IPA), and fellow Arizonans Pueblo Vida Brewing's Circuitous double IPA. Let's hope both of these guys find their way to sell in Colorado.
Joseph James Brewing of Henderson, Nevada, brought two tasty berliner weisses, one brewed with passionfruit and guava and the other with blood orange and cranberry. Those beers went down easy at 8,000 feet, paired perfectly with the sound of a rushing river and mandolin pickin'.
---