No Comments
Rapids & Grass Brings Together Beer, Music & Rafting this Weekend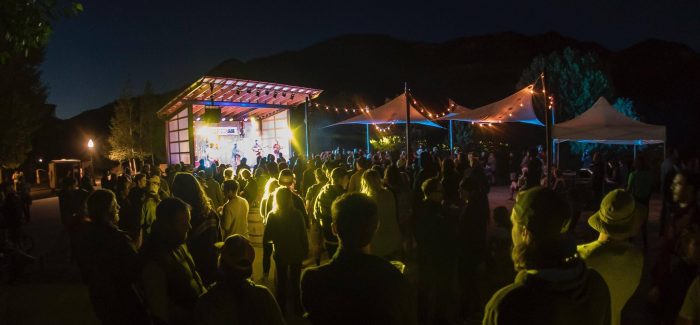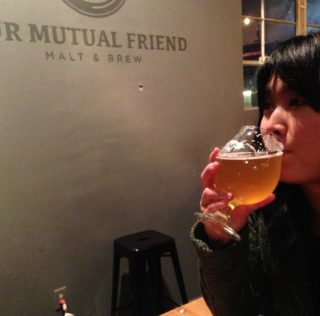 Nestled at the foot of the Continental Divide at 8,000 feet lies Buena Vista, a Colorado town known for its pristine mountain peaks and roaring rapids. This weekend more than 45 breweries will be pouring beer along the Arkansas River at the Second Annual Rapids & Grass Beer Festival, a weekend long event on June 29 – July 1, that includes unlimited beer samplings, live music and rafting. If the sweeping mountain views of the Collegiate Peaks and the Sangre de Cristo mountain range weren't enough of a draw, the beer will be; Jester King Brewery, Beachwood Brewing, Black Project Spontaneous & Wild Ales and Wiley Roots (slushy sour, anyone?) are among many notable breweries that will be pouring beers.
"Rapids & Grass is also not just about the beer, we make music an equally important component of the festival. During and after the tasting, ticket holders can listen to a killer lineup of bluegrass bands on The Beach stage," said Sarah Haughey, Rapids & Grass festival organizer and owner of The Jailhouse Craft Beer Bar. "The weekend wraps up with the Freedom Float, a 7-mile rafting trip through Class 3 whitewater, followed by more live music from Chain Station. A lucky group will get to see Leftover Salmon in the new, 350-person, Ivy Ballroom in the Surf Hotel on Sunday, July 1st – this show is now sold out. "
Friday June 29 | Welcome Party & Live Music
4:00 – 6:00pm: Welcome Party at The Jailhouse Craft Beer Bar featuring a tap takeover from Beachwood Brewing and Jester King Brewery
6:00 – 9:30pm: Free live music at The Beach at South Main Square
10:00pm: After Party show at Ivy Ballroom: Rapidgrass
Saturday June 30 | Beer Festival & Live Music
2:00 – 3:00pm: VIP tasting hour and live music starts
3:00 – 6:00pm: General admission and VIP Beer tasting from over 45 breweries begins with live bands playing from the main stage throughout
6:00 – 9:30pm: Music lineup continues
10:00pm: After Party show at Ivy Ballroom: DJ Logic
Participating breweries and distilleries: Four Noses Brewing Co., Arizona Wilderness Brewing Co., Atom Brewing Company, Avery Brewing, Baere Brewing Co., Barrels & Bottles Brewery, Beachwood Brewing, Bierstadt Lager, Black Project Spontaneous & Wild Ales, Black Shirt Brewing Co., C Squared Ciders, Cannonball Creek Brewing Company, Cerebral Brewing, Colorado Cider Company, Comrade Brewing Co., Copper Kettle Brewing Co., Crestone Brewing Co., Deerhammer, Durango Brewing Co., Eddyline Brewing, Elevation Beer Co., Epic Brewing, Firestone Walker Brewing Co., Great Divide Brewing Company, Hogshead Brewery, Jester King Brewery, Joseph James Brewing Co., La Cumbra Brewing Co., Left Hand Brewing Company, Melvin Brewing, Mockery Brewing Co., Mountain Sun Pub & Brewery, New Image Brewing, New Terrain Brewing Co., Ninkasi Brewing, Oskar Blues Brewery, Our Mutual Friend, Outer Range Brewing Co., Ratio Beerworks, Sierra Nevada, Soulcraft Brewing, Stem Ciders, Two Roads Brewing Company, Upslope Brewing Company, Ursula Brewery, Westbound & Down Brewing Co., Wiley Roots Brewing Co., Woods High Mountain Distillery, Woods Boss, and Zwei Brewing.
Sunday July 1 | Freedom Float
Multiple trip times are available to ride the rapids of the Arkansas River. The 7 mile float will start from the Venue at South Main Square and take you down a section of Class 3 whitewater to the Riverside Grill. From there, hang out on a beautiful sandy beach and enjoy food and drinks for purchase from Riverside Grill. A shuttle will bring you back to the starting point when you are ready. Be sure to check ticket packages for information on pairing your rafting experience with beer and music.
2:00 – 4:00pm: Live Music at Riverside Grill featuring Chain Station
7:00pm: Grand Opening of the Ivy Ballroom: Leftover Salmon (sold out)
"We have added more breweries for year two as well as more opportunities to see live music," said Haughey. "With the opening of the Surf Hotel adjacent to the festival grounds, we were able to add Afterparty shows in the brand new Ivy Ballroom within the Surf Hotel. This venue is gearing up to be one of the best in the state and ticket holders can see big acts like Rapidgrass, DJ Logic, and Leftover Salmon in a small crowd of 350 people. "
Day passes for the beer festival range from $50 – $75, the latter includes access to live music at The Beach stage.  Festival passes, as well as tickets to the  DJ Logic After Party on Saturday and Freedom Float on Sunday are available for purchase. Sadly, camping options are sold out but rest assured, if you really want to make this the ultimate weekend, then book a room at the Surf Hotel, which is literally steps from the festival.
Rapids & Grass benefits South Main Arts & Parks, a nonprofit that helps maintain Buena Vista's local river trails and parks.
Feature image courtesy of Jeff Cricco.
---