No Comments
Linked by Libations: The Ark Valley Libation Society Reboots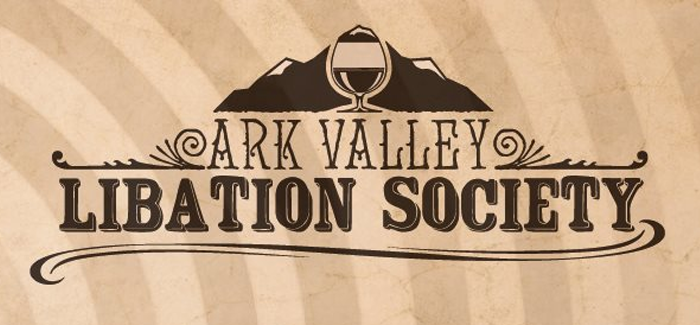 In most small towns, it's a given that everybody knows everybody's business. This is a bummer when you're trying to get away with something but is entertaining when someone else is. But for the Ark Valley Libation Society (AVLS), this small town phenomenon totally works in their favor. For this group of craft libation experts – four breweries, a winery and two distilleries – everybody's business is everybody's business.
Or as Andy Astor of Elevation Beer Company and AVLS vice president says, "Rising tides raise all boats."
The boat reference isn't random. Many of the AVLS crew came to Chaffee County in the Arkansas River Valley lured by seasonal whitewater rafting guide jobs or other such pursuits. Situated in the "heart of the Rockies," it's the kind of place that inspires entrepreneurs simply because these adventurers are motivated to find a financially feasible way to stay. And play. Turning passions into profits is the business genesis of all these artisan alcohol producers.
Introducing the Ark Valley Libation Society
AVLS unites Soulcraft Brewing, Moonlight Pizza & Brewpub and Wood's High Mountain Distillery in Salida; Elevation Beer Company and Vino Salida Wine Cellars in Poncha Springs; and Eddyline Brewery and Deerhammer Distillery in Buena Vista.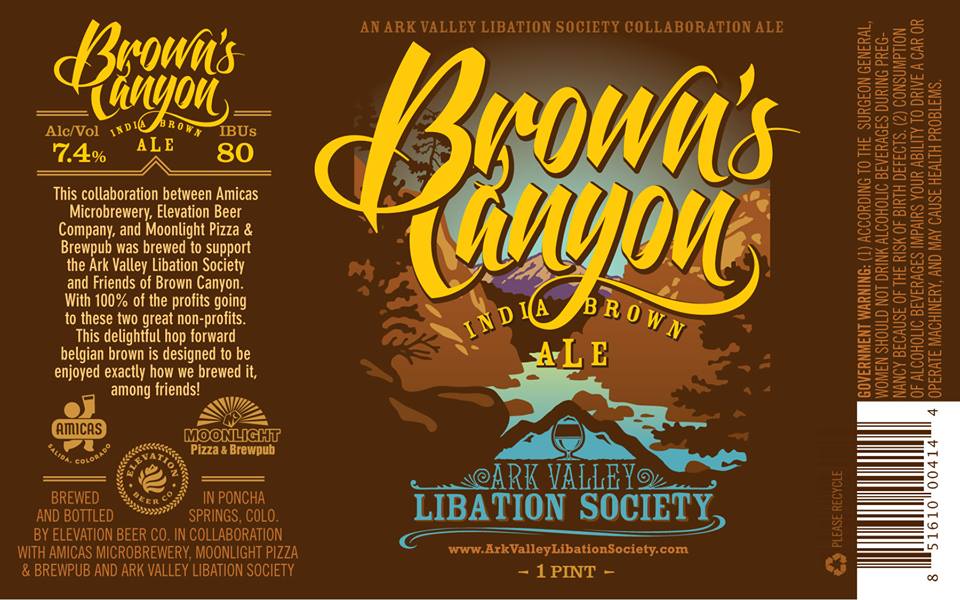 "Collaborations happen all the time between breweries. We all typically work together. If we run out of an ingredient or need a hand, we'll call around and someone will help us," says Eric Ramsey of Soulcraft Brewing and AVLS secretary. "But what is unique about the AVLS collaboration is that it includes the winery and distillery component. We're the first to do this, at least as far as I know."
They may be kindred spirits, but no one would accuse them of being cookie-cutter crafters.
"The personalities are what really make this group tick. Let me tell you none of them are alike. As a whole our group is loud, motivated, witty and convivial. We all have our say," says Rocky Tingler of Woods Distillery and AVLS president.
The Reboot
AVLS originally formed in 2013 with about half the current players.
"The idea behind it originally was, we are all like-minded individuals so we should sit down together and see what great ideas we could come up with," says Tingler.
"We were part of a very successful fundraiser benefiting the non-profit Friends of Browns Canyon group when they were pushing hard to see Browns Canyon reach National Monument status. We collaborated to make a limited-edition Browns Canyon brew," Tingler adds.
They're not taking credit, but hey, Browns Canyon was officially designated a national monument that year. But the group fizzled after that until Soulcraft Brewery opened in November 2016, sparking renewed interest.
"We knew we had a voice in raising awareness and supporting local causes, especially if we worked together. We have all these amazing beer, wine and spirit producers here, just an awesome mix of people and products, and we felt it was worth the effort," says Astor.
Astor says supporting "things that make Chaffee County such a desirable play to live and play," such as GARNA, Trout Unlimited, the Boys and Girls Club and public lands has always been part of the craft culture's DNA.
Cheers To Collaborations        
AVLS is sponsoring the upcoming 14erFest, a new outdoorsy event in Buena Vista, Sept. 29 – Oct. 1. The inaugural 14erFest features a wild variety of trail treks, clinics, live music and local libations. The fest name commemorates the fact that Chaffee County has the highest concentration of mountains over 14,000 feet in Colorado (and the nation).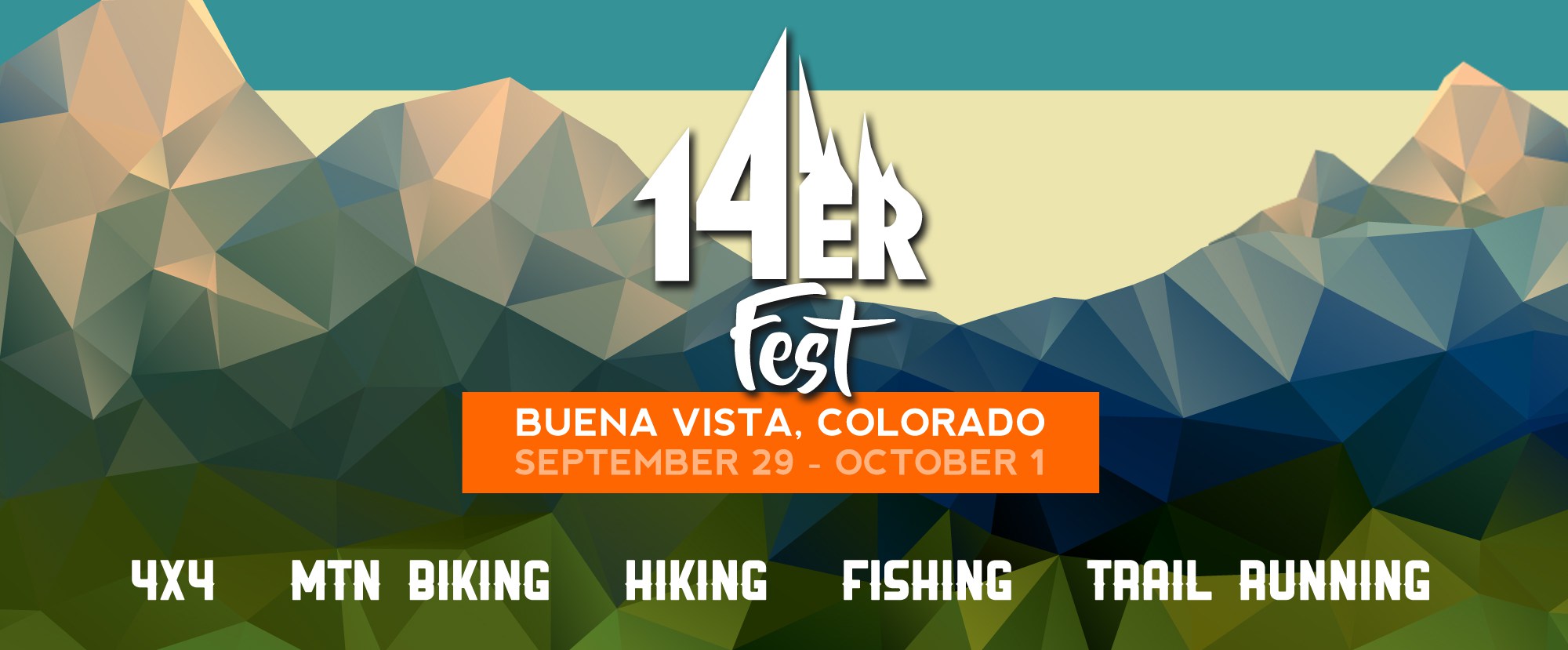 14erFest proceeds benefit Chaffee County Search and Rescue North and local trail coalition groups – a cause AVLS whole-heartedly supports. Previous festivals were sponsored by a single brewery so this marks the first in what they hope will be a future collaborative trend.
They're not just manning the beer garden; the group is producing a limited-edition collaboration beer called AVLS Vol. 1 for the occasion. In the spirit of "go big or go home," they are going 100% big.
The beer starts with Elevation Brewery's Apis Honey Quadrupel (Apis IV) brewed with local honey from the Beekeeper's Boutique in downtown Salida. Vino Salida, who also uses this honey when making mead, shared their knowledge of the honey fermentation and production process for this creation. By the way, Apis is the scientific name of the Western honey bee, as we were probably supposed to learn in high school biology.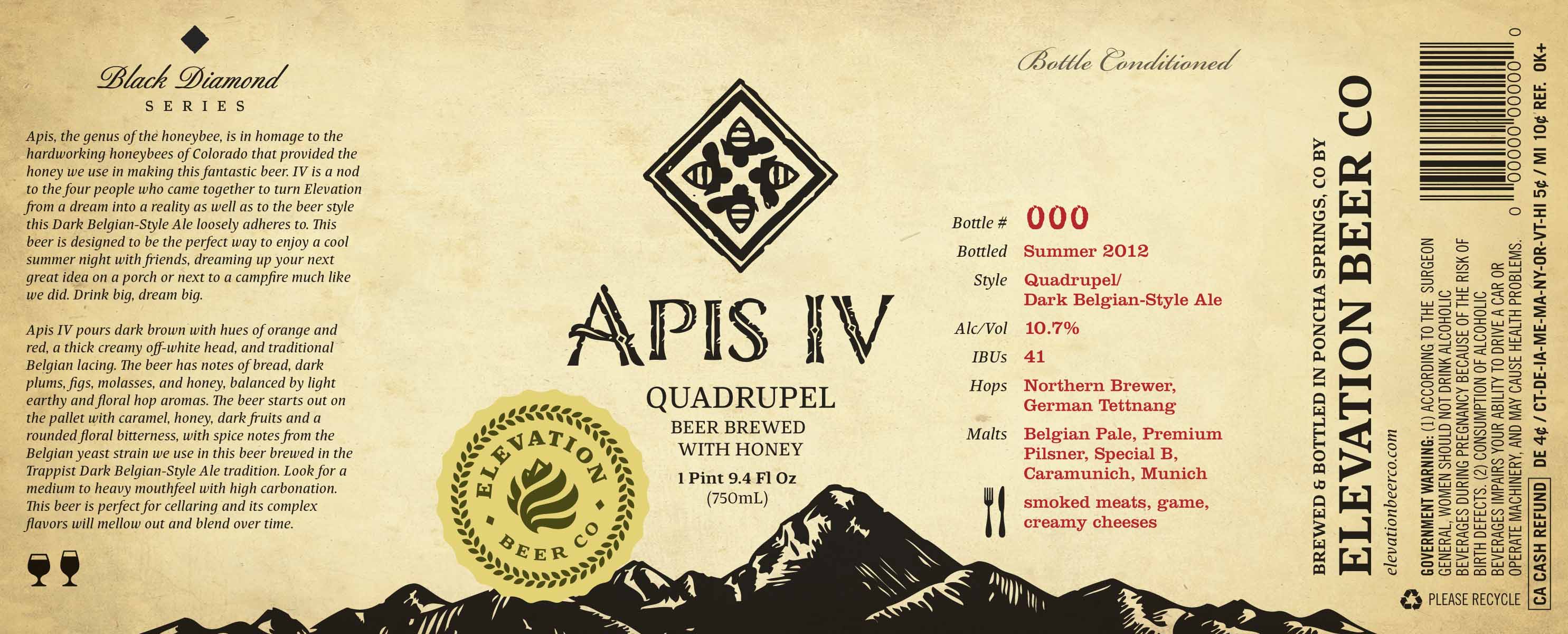 On its own, this honey beer is part of Elevation's black series. Because of its close proximity to Monarch Ski Resort (20 minutes up, up, up the pass) they categorize beers like ski resorts rate their trails – from easy greens to double black diamonds. The black categories are more "stylistically advanced," Astor explains, because of the adjunct ingredients.
This beer will be aged in whiskey barrels provided by Woods High Mountain Distillery and Deerhammer Distillery. Barrel aging beer adds complexity through oak and whiskey flavor compounds. Then this beer goes hybrid when blended at Eddyline Brewing with a special Soulcraft Brewing recipe.
"The recipe is based off our Soulcraft Old Ale style. It is a British strong style ale," Ramsey says. Eddyline will then can the finished creation.
A Team With Benefits
So AVLS gets a gold star for Plays Well With Others, but what about the whole competitive business world reality?
Astor admits there is tough competition in terms of shelf space and such, but insists the beer industry in general is really collaborative. At least locally.
"There's nobody standing around with arms folded, hoping the others go under. It's not cut-throat at all. We want everyone to do well," Astor says.
However, when it comes to the Big Beer corporations, they do feel the necessity to "team up and fight."
"These larger corporations have whole marketing teams to spread the word about their companies. Forming this AVLS team allows a greater group marketing leverage so we can level the playing field a bit" says Tingler.
As a non-profit they can potentially receive grant money for agriculture and tourism promotion. It also helps them keep up with changing regulations and industry news.
"We have a lot of momentum right now. It's just cool that we're all working together," says Ramsey. "We look at it as joining forces for the greater good."
AVLS Members
Wood's High Mountain Distillery: 144 W. 1st Street, Salida
Soulcraft Brewing: 248 W. US 50, Salida
Moonlight Pizza & Brewpub: 242 F. St., Salida
Vino Salida Wine Cellars: 10495 CR 120, Poncha Springs
Elevation Beer Co: 115 Pahlone Pkwy, Poncha Springs
Eddyline Brewery: 926 S. Main and 102 Linderman Ave., Buena Vista
Deerhammer Distillery: 321 E. Main St, Buena Vista
A Libation Loop Map pin-pointing AVLS locations and a summary of each venue is available through the Chaffee County Visitor's Bureau's site www.colorfulcolorado.com.
---