No Comments
Hall Brewing Co. | Juicy Peach Blonde Ale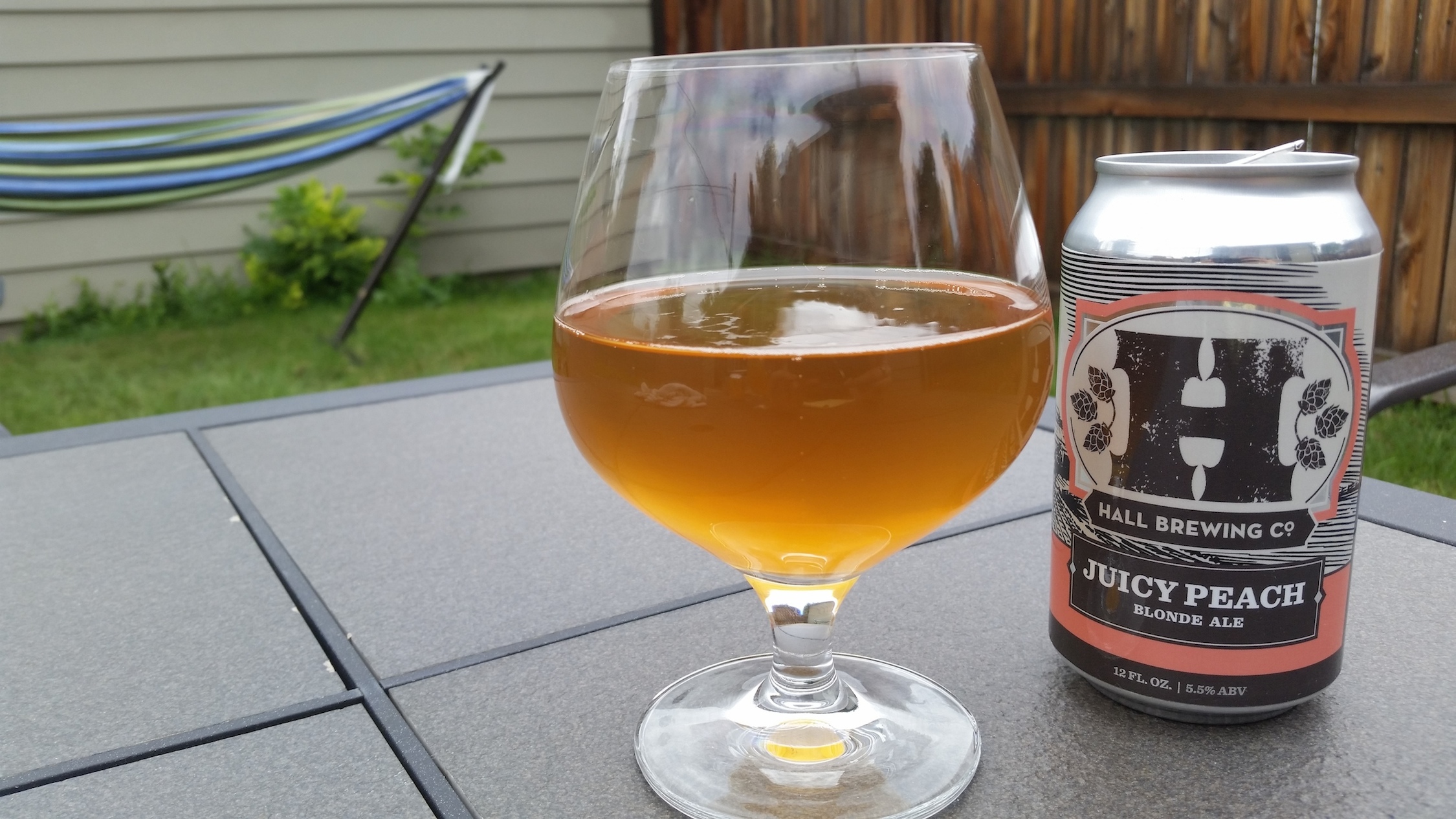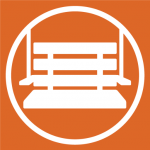 It's official: Colorado peach season is here! While some associate late summer/early fall with blood oranges and others count the days to pumpkin spice weather, I hold out for those fuzzy golden beauties with their sweet and tart juiciness. The Palisade Peach Festival is just over a week away, and I spotted my first neighborhood peach stand this weekend, so I'm on the lookout for some local brews that showcase this delightful late summer fruit.
Hall Brewing Co. | Juicy Peach Blonde Ale

ABV: 5.5% | IBU: 24
The Juicy Peach Blonde Ale, brewed and canned by Hall Brewing Company on the brewery's farmstead in Parker, Colorado, is a standout with its fresh peach aroma and flavor. Hall builds on a clean American Blonde base, adding organic Palisade peach puree during secondary fermentation. The result is a light, sweet, supremely drinkable brew with a deep straw color and quickly dissipating head. The nose explodes with peachy goodness and the flavor reminds me of fresh cobbler, featuring intense peach notes and a backdrop of light spices and biscuits.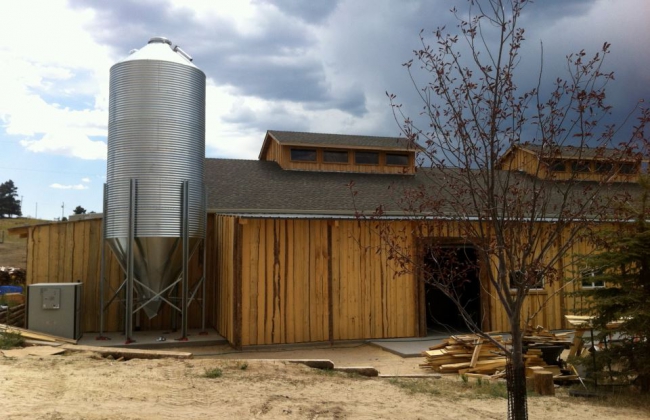 Hall Brewing Company, founded in 2012, is a family owned and operated brewery located on a seven acre homestead in Parker, Colorado. Founder and Brewmaster Aubrey Hall isn't just the mastermind behind their Colorado-focused brews. Hall also designed and assembled the 20 barrel brewing system and the 4,000 sq foot building that houses it. In addition to staples like the malty red ale and Czech farmhouse pilsner, Hall turns out small batch, limited release beers that showcase seasonal and local ingredients, barrel aging, old world traditions and new era artistry.
The Juicy Peach Blonde and other Hall brews can be found in liquor stores throughout Colorado and beer-focused establishments along the Front Range. While there's no tasting available at the homestead and brewery, Hall plans to open a new downtown Parker tasting room in late summer 2017.
---