No Comments
World of Beer Launches Summer Internship Program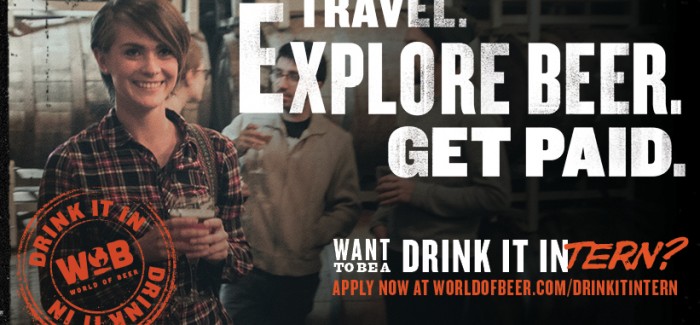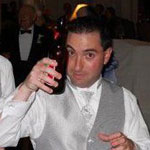 Three lucky beer lovers will have the opportunity to spend a summer traveling around the country, seeking the best craft beer and food, all courtesy of World of Beer. The craft beer bar is debuting its new program "Drink It Interns," where interns will use their social media and writing skills to share the beer stories and knowledge that they gather during their travels.
Applications are now being accepted on World of Beer's website. From March 1st through March 26th, interested applicants can apply online by submitting a one-minute video expressing their passion and interest in the position. The job description mentions that the video should help WOB (World of Beer) get to know the real you. A love of beer is required (obviously!) and should be addressed in the video, also. Whether it's your favorite beer memory, or talking about a trip where beer was the highlight, your video should absolutely convey your passion for beer.
Also, eight World of Beer locations are holding in-person, open interviews. Those who want to bump their applications to the top of the pile should consider attending. The schedule is as follows:
Wednesday, March 2
Reston, VA
Saturday, March 5
Evanston, IL
Columbus, OH
Downtown Orlando, FL
Saturday, March 19
UCF Area, Orlando, FL
Saturday, March 26
College Station, TX
Tempe, AZ
Tampa, FL
Specific times for the open interviews can be found on the websites of the individual WOB locations. At the in-person interviews, applicants are expected to highlight their knowledge and love of social media, as well as their passion for beer and food, in front of a panel of beer industry experts. 
Needless to say, the three lucky people selected will experience a once in a lifetime opportunity. They'll be responsible for blogging and updating their social media channels as they talk to brewers and attend beer festivals all around the world. 
All applicants must be 21 or older to apply. For all the information regarding the internship you can visit the World of Beer page here.
Mike Zoller is the Chicago Editor for PorchDrinking.com. Follow him on Instagram: @Chicagobeer. Follow PorchDrinking Chicago on Twitter: @PorchDrinkChi
---