No Comments
Eddyline Brewing | 14'er Java Stout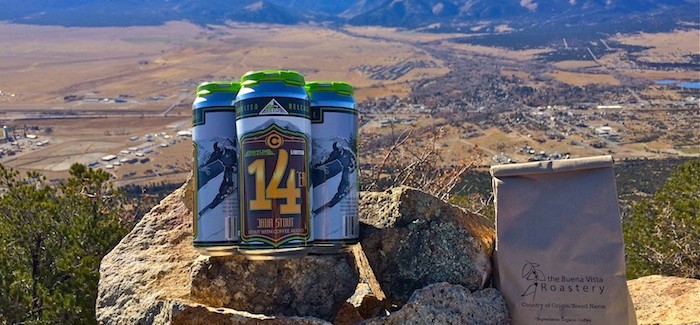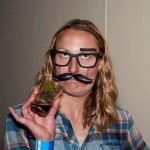 Eddyline's 14'er Java Stout with Papua New Guinea coffee from Buena Vista Roastery. (Photo ©Sarah Haughey)
Since 2009, Eddyline has been inconspicuously brewing beers for outdoor enthusiasts in Buena Vista, a small town in the Arkansas River valley of Colorado with a population of under 3,000 people. Surrounded by the towering Collegiate Peaks, it's easy to see how Eddyline brewers can be inspired to craft "beers for any adventure." Packaged in 16oz cans, Eddyline's River Runners Pale Ale, Crank Yanker IPA and Boater Beer Pilsner are meant to be drank outside, Chaco feet in the river.
But, as it gets colder and snowpocalypse warnings become more frequent, we retire our hoppy pale brews for robust, dark porters and stouts. Eddyline's "14'er" Java Stout (8.4% ABV), made with cold brew Papua New Guinea coffee from Buena Vista Roastery, is a winter warmer without the heat. Pouring a deep chocolate color with a rich brown head, this Java Stout has aromas of velvety espresso up front, followed by sharp cacao bitterness and pleasing alcohol bite. What really stands out is the creamy mouthfeel, like a fresh French press that's had marshmallows steeped in the brew. Flavors of bitter baking chocolate play well with the fruity El Dorado hops, which linger in the background of this ultra-rich, ultra-satisfying stout. Best paired with crisp mountain air and snowflakes on your cheeks.
14'er Java Stout comes in 4-packs of 16oz cans and can be found at Argonaut and select Front Range liquor stores. Check the Eddyline beer finder for a full list.
---