No Comments
2018 Big Beers Belgians & Barleywines Festival Tickets Go On Sale Today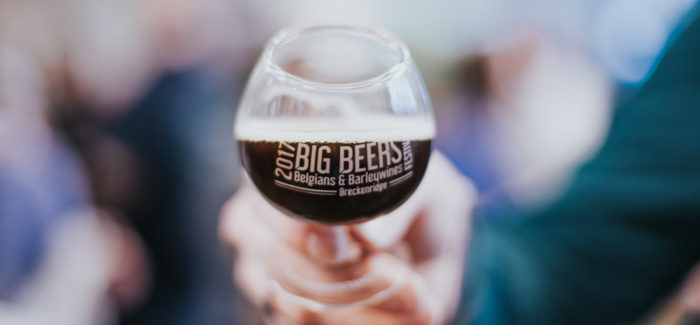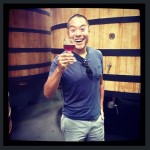 By now PorchDrinking's infatuation with the Big Beers Belgians and Barleywines Festival should come as no surprise to our most avid of readers. Over the years we have extolled to great length some of the innumerable characteristics that distinguish Big Beers as one of the industry's best kept secrets.
Stemming from organizers Laura and Bill Lodge's passionate approach toward curating the best talent, while also going above and beyond in ensuring the best attendee experience, Big Beers has come to capture the essence of what it takes to throw the ultimate beer lover's festival, ranging from a star-studded cast of brewers, to an elite level lineup of beers, intimate brewers dinners, premier educational seminars, and world class skiing all to the backdrop of some of the world's most stunning mountain vistas.
Now back in its 17th year, Big Beers Belgians and Barleywines has definitively entrenched itself as one of the premiere showcases of high ABV beers. This year's star-studded cast of industry celebrities include the likes of Adam Avery, of Avery Brewing, Bryan Selders of Dogfish Head,Jeffrey Stuffings of Jester King Brewery, Cory King of Side Project Brewing, Chad Yakobson of Crooked Stave Artisan Ales, Troy Casey of Casey Brewing and Blending, Jeremy Tofte of Melvin Brewing, James Howat of Black Project Spontaneous & Wild Ales, Kevin Crompton of Epic Brewing, Tim Matthews of Oskar Blues Brewery, Augie Carton of Carton Brewing, and John Holl of Craft Beer & Brewing Magazine to name a few.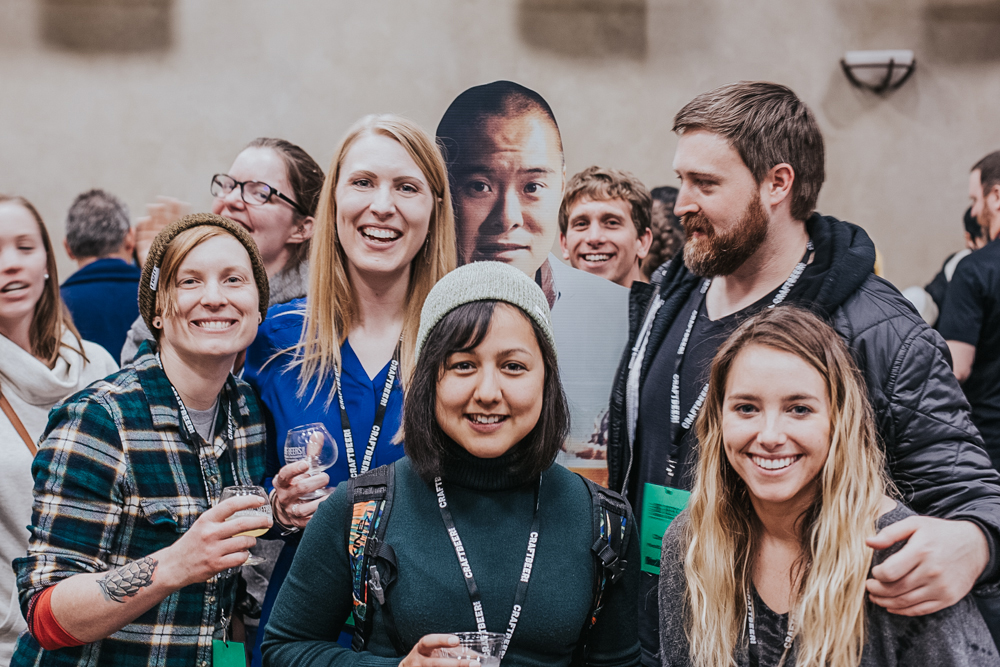 Tickets for the 2018 Big Beers Belgians and Barleywine Festival taking place January 4-6 in Breckenridge, CO go on sale today, Wednesday, Sept 6, at 10am MST. This year's event will once again feature a Brewers Reception and Calibration dinner on Thursday night, a Cicerone Workshop and Exam, Homebrew Competition, Small Plates and Beer Pairing, Beer & Food workshop with CraftBeer.com's Julia Herz and Adam Dulye, Brewmasters Dinner and Cigar Pairing on Friday, Beer Yoga, followed by a Brewmasters, Technical, Experimental and Sensory seminars on Saturday, all culminating Saturday afternoon with the Commercial Tasting event.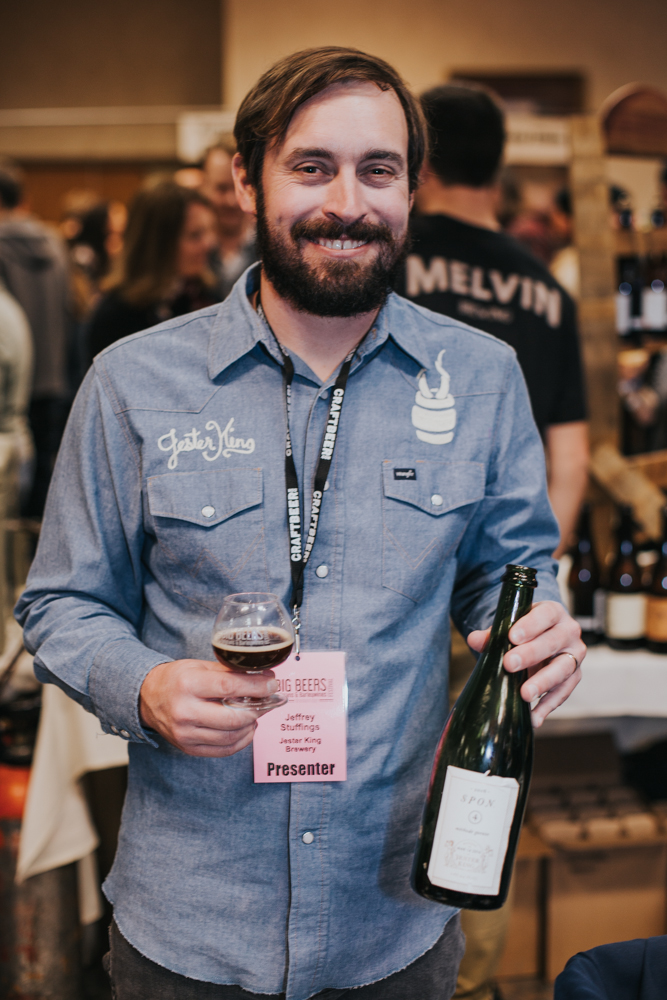 Still not convinced? Hear from some of the country's best brewers who last year spoke with PorchDrinking about just how special this festival really is:
"The camaraderie brings me back here – you can see if you look down the row [gestures to the adjacent booths] Adam Avery is here pouring his own beer, Tomme Arthur from Lost Abbey's here pouring his, so all the brewers are actually here behind the booths and you get to meet the people who meet the beers that we love. I also like meeting with my friends who are brewers, getting to ski is huge and the scale is not too big so the crowd isn't insane, and the beer IQ of the crowd is very high compared to your average beer fest." – Sam Calagione, Dogfish Head Craft Brewery
Big Beers Fest is "the Sundance of beer festivals . . . . [And while] event fatigue is a very real thing . . . this [festival] is one of the special ones [with a lot of] connectivity and camaraderie. This week provides an opportunity for people [of the craft beer industry] to push pause . . . and connect with each other, with colleagues and take a load off" – Fred Bueltmann, New Holland Brewing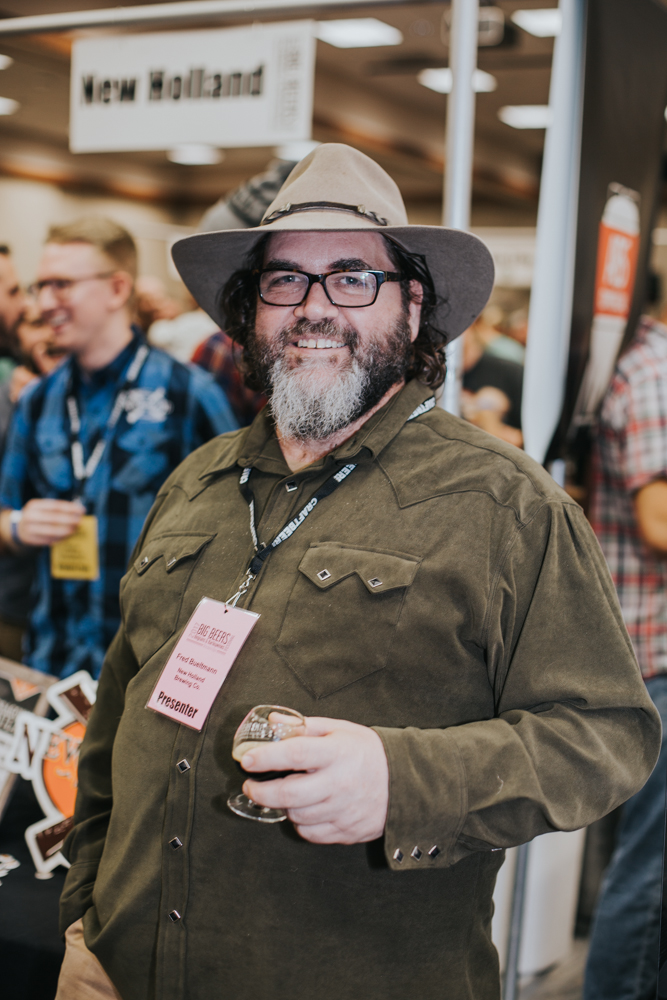 "For us [Big Beers] is a little different because it's outside of our normal [distribution] territory, so it breaks us out of our Mid-Atlantic mode and we get to come out here and try a lot of different beers that we haven't sampled before, so we are little bit selfish in that we like to go around and meet other brewers and try a lot of their beers. And we get to ski." – Chris Trogner, Tröegs Independent Brewing (Fun fact: Chris went to CU – Boulder for college and this festival gives him a chance to return to the Rockies to hit the slopes again).
Big Beers Fest is definitely "cozy." – Chase Healey, American Solera (using this word to reference his earlier stint as a brewery terroir panelist talking in front of huge windows where skiers were coming down the slopes behind him).
"Hot tubbing with other men with beer bellies is something that happens a lot at this fest [laughs], we're not afraid to make a little 'man soup' while we drink each other's beers and talk about how the industry's evolved in our two decades of being in it!"- Sam Calagione, Dogfish Head Craft Brewery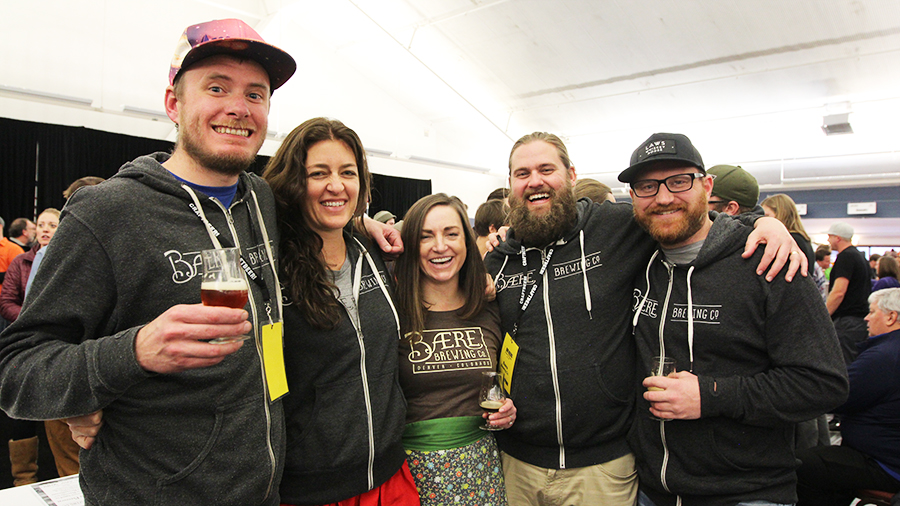 ---