One Comment
Silver City Brewery | Wily Temptress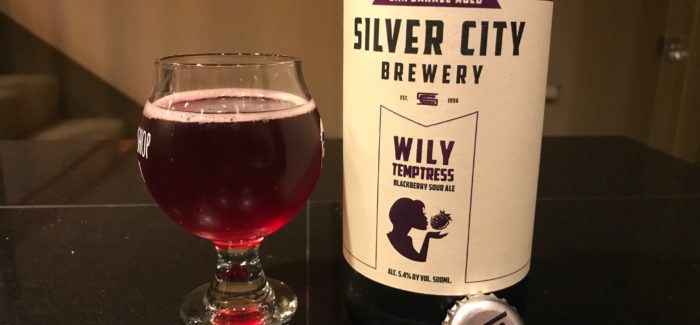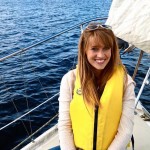 I was first introduced to the Bremerton based brewery Silver City a few years ago, when I was lucky enough to sit down with Daniel Frantz on the back porch of my favorite Seattle bottle shop. Since meeting Frantz, who is the marketing guru for the brewery, I've been fortunate enough to familiarize myself with the brewery's style and culture – this familiarization thanks to the consumption of countless bombers and 6-packs, as well as tours and phone calls with Silver City brewers and sales directors.
After all this time, two things stand-out to me: The brewery is fueled and run by some of the most passionate and knowledgeable people in craft, and every single beer Silver City puts out will be nothing short of stellar. If a beer has a Silver City label, it's worth having.

This being said, nothing could have prepared me for their latest release – the Wily Temptress, an oak barrel aged blackberry sour ale. This beer is finally getting its moment in the spotlight after being aged two years in oak, being physical proof that good things happen to those who are willing to wait.
"It's always extremely rewarding to be able to enjoy the sours after their long development," says Frantz, who is one of the many Silver City employees that have been working tirelessly on the release of the Wily Temptress.
The release of this brew is notable for a handful of reasons – the first and most obvious being its style. Though Silver City is not new to sours, they are undoubtedly fewer and further between in their selection.
https://www.instagram.com/p/BXih47njwZO/?hl=en&taken-by=silvercitybrewery
As far as how the Wily Temptress stacks up to the rest of our lineup— the sour series is a relatively new program at Silver City. Headed up by our Innovation Team, it's been a great canvas to experiment with new ideas and express creativity," says Frantz. "Wily Temptress is special as it arrives in prime blackberry season, and has a beautiful color to accompany its fruity tartness."
It's true that this particular ingredient that makes the Wily Temptress' so impeccable – and it starts as early as the first glance. The beer's color is striking – a beautiful, transparent fuchsia with a slight frothy head. Stick your nose into your glass and you'll find that the berry follows you – the brew's aroma also touting fruitful notes that mask those recognizable, sour wafts that scream acidity.
The aroma is a spot-on teaser for the body of the brew. The Wily Temptress' body is bubbly, balanced and light – a perfect body to showcase its blackberry flavors. Give it a moment, though, and the tartness that one craves out of a sour kicks in with vengeance – causing those lips to pucker and those eyes to squint. That tartness doesn't overstay its welcome, as the brew finishes nice and crisp.
In short, the Wily Temptress hits it out of the park. From start to finish, it is the embodiment of what one would hope for in a sour. There's only two things left to ask: What can we expect next, out of Silver City's sour series, and how can we get our hands on more bottles of this beer? Frantz has answers for both.
"Due to the amount of time and effort involved with the fruited sours, they're exceedingly limited in quantity. Our taproom sold out of bottles in a matter of hours. Fans hoping to source a bottle or two out in the world would have the best luck checking the specialty bottle shops in their area, and we also accept email inquiries via the contact form on our website," he says.
And as far as future sour releases, we – luckily – won't have to wait too long before the next one.
As far as sours go, we've definitely got some new ideas in the works for 2018. They're not quite set in stone yet, so I can't talk about them too much at this time," says Frantz.
Keep your eyes peeled for the Wily Temptress at your local bottle shop, or reach out to the Silver City team for more information
---