No Comments
Brewery Showcase | Outer Range Brewing Co. (Frisco, CO)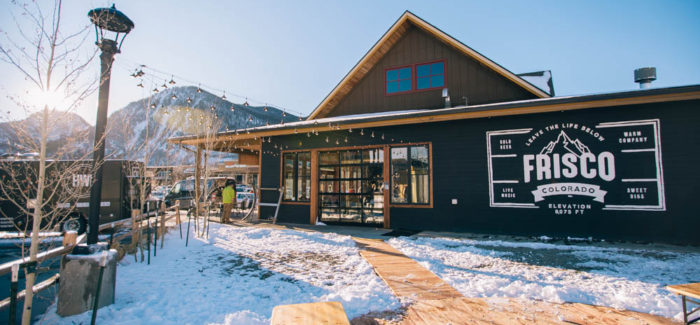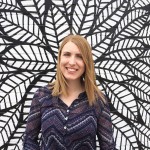 Colorado mountain towns are always something unique and special. Tucked away in the Summit County town of Frisco, just minutes away from several very popular ski resorts and some of the best hiking in Colorado, yet conveniently located off one of the busiest roads in Colorado, you will find Outer Range Brewing Company. Outer Range has only been open since December of 2016 but they've already been making waves in the Colorado (and even national) beer scene.
Sitting down with the owners Emily and Lee you can tell that they are extremely passionate about this bold mountain brewery. "We first met in Manitou Springs, Colorado when we were in the army," Emily explained. "My friend talked me into going to this house party with her. They were homebrewing there, which at the time was pretty weird to see people doing. Lee was the homebrewer, and we hit it off!" From there the two ended up dating and eventually getting married, all the while moving all over the place due to being in the army. Eventually finishing their tours of service, they found themselves living in New York with a dream to brew beer for a living. Lee took an internship at Other Half Brewing in Brooklyn (which, unless you've been living under a rock you've undoubtedly heard of in conjunction with the words "hazy, juicy, and IPA".) "When we decided to open the brewery we really wanted to focus on the styles we loved to drink and loved to brew," said Lee. "Back on the east coast the juicy IPA style is pretty ubiquitous, lots of people make them, but here in Colorado there were really only a few people doing it, and we really wanted to drink some ourselves."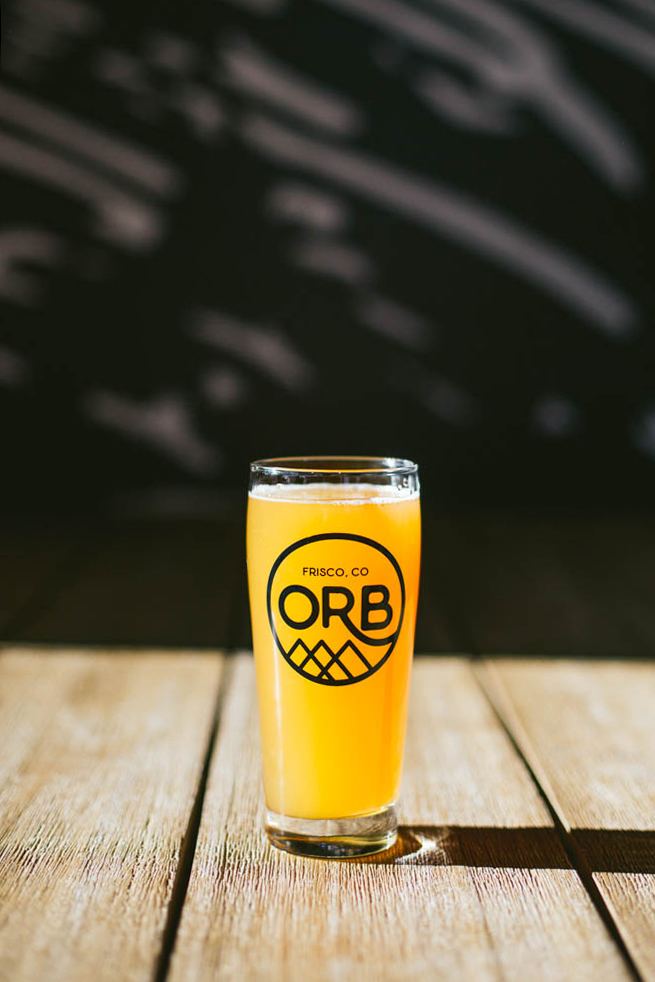 If you've been to Outer Range, you know that not only are they getting attention for their tasty IPAs, but they also brew some great, classic Belgian styles as well. Turns out Lee lived in Belgium when he was in high school. Since in Belgium the legal drinking age is 16, Lee was introduced to classic abbey beers there early, and he soon fell in love with them. "In Europe a lot of the old, famous breweries only brew a handful of different beers, maybe spanning a couple styles. They're really known for the few things they produce," explained Lee. "We wanted to take that same approach with our brewery, especially since our small space limits how much we can produce, we decided to really focus on the styles we love, instead of trying to cover all the bases."
Their approach on limiting what styles they brew has gotten them a lot of fanfare around the brews they produce, but its also raised some eyebrows too. "We definitely get people who stop in and say 'where's your stout, where's your lager', they just finished skiing or hiking and they're looking for something familiar," said Emily. "If you love to drink the styles you're brewing, you're going to make them well and be passionate about them." But to that end, one of the big reasons they have focused so much on the NEIPA style is its approach-ability. "We'll get people who come in and say 'I hate IPAs' but they try one of our IPAs and they're converted", mentioned Lee. Emily counts herself as one of these types of people as well, saying she really used to hate hops, having only really been exposed to the very bitter west-coast implementations of IPA. "I think that the juicy IPA style is something that is really unique to the USA, it's a style that I could really see being truly 'American'."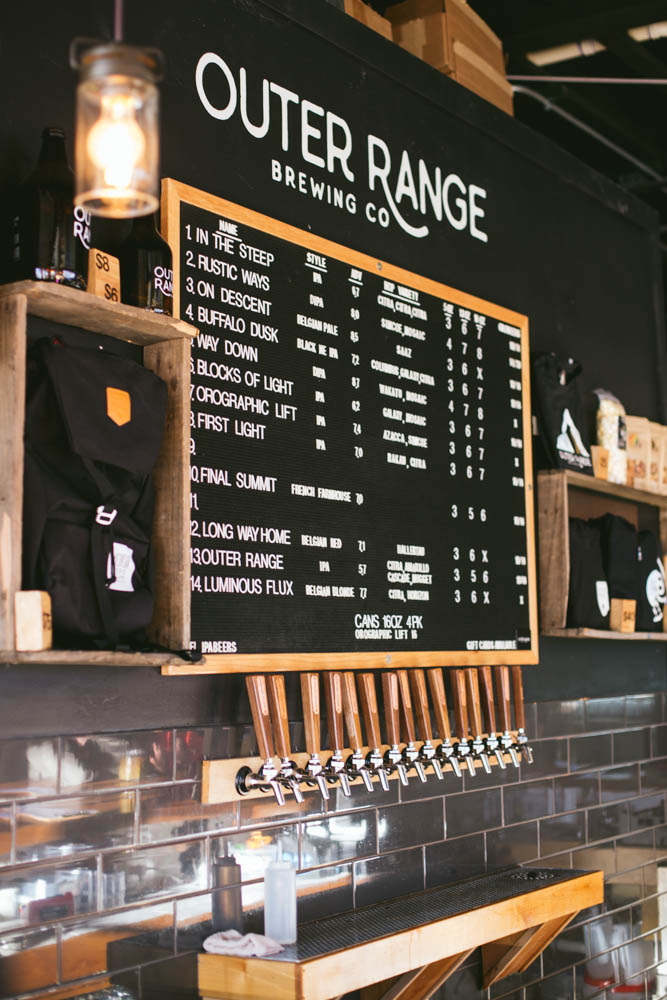 The name Outer Range reflects the passion in simplicity that they were looking for as well. "We really love this Rudyard Kipling poem called 'The Explorer,'" noted Lee. "It has a part that goes 'Something hidden. Go and find it. Go and look behind the ranges–something lost behind the ranges. Lost and waiting for you. Go!'" That really spoke to our desire to leave behind a lot of the complexities of life [in New York] to find a simpler kind of life in the mountains, in this small town in Summit County." Not only is the name of their brewery inspired by Kipling, but they find a lot of the names of their beers from his work, and from other aspects of this simpler mountain life as well.
Lee, Emily, and the entire Outer Range crew are not only dedicated to their brewery but they are extremely passionate about supporting their local community too. High on their list is a local non-profit in particular, The Summit Foundation which provides leadership and resources for the communities of Summit County. The Summit Foundation provides scholarships to local kids, grants to local businesses and non-profits and works to support the philanthropic efforts of a multitude of outreach programs around the county, particularly focusing on youth outreach. Not only does Outer Range donate beer for the Summit Foundation's various events, they also donate 10% of their sales in the taproom every Monday directly to TSF. In addition to supporting TSF, Outer Range also donates beer for events in the Town of Frisco and to the town's local museum.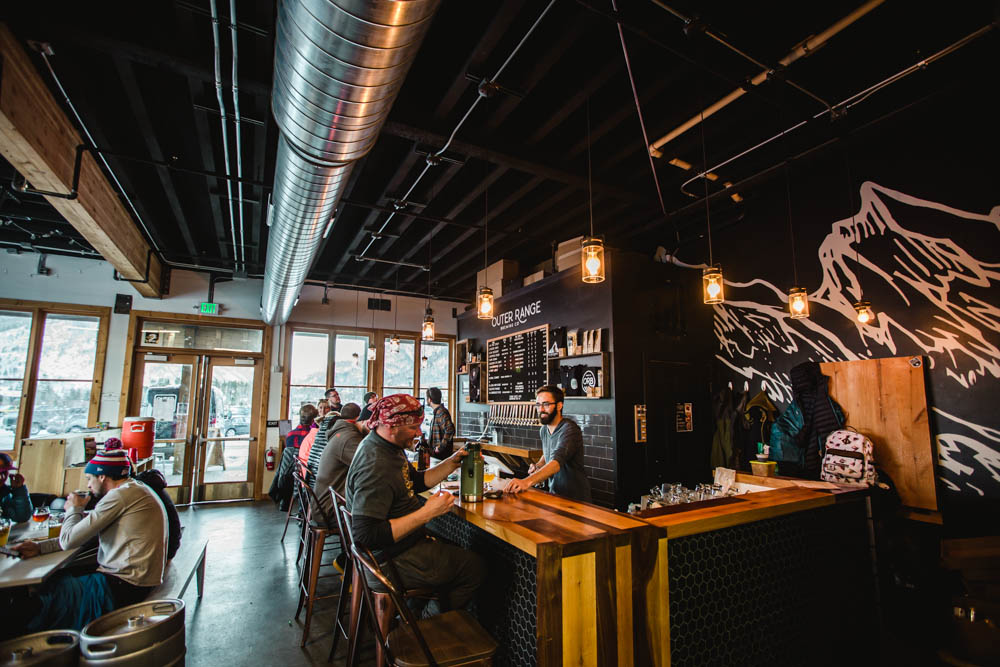 As Outer Range quickly approaches their 1st Anniversary, they have already started planning events for the big celebration. On December 23rd there will be a big party at the brewery commemorating the event along with 5 new beer releases (more info to come soon!) They will also be pouring at the Big Beers, Belgians, & Barleywines festival January 4-6th in Breckenridge, and later in January they'll be a part of the Spontaneous Combustion community bonfire event, where the locals gather to recycle their Christmas trees.
In a little less than a year, Outer Range has become one of Colorado's most talked about breweries, a must-stop when passing by, and sometimes even the whole reason for a trip up from Denver. With all the passion and care that Emily and Lee have put into their beloved brewery so far, there are nothing but great things for them to come "behind the ranges"!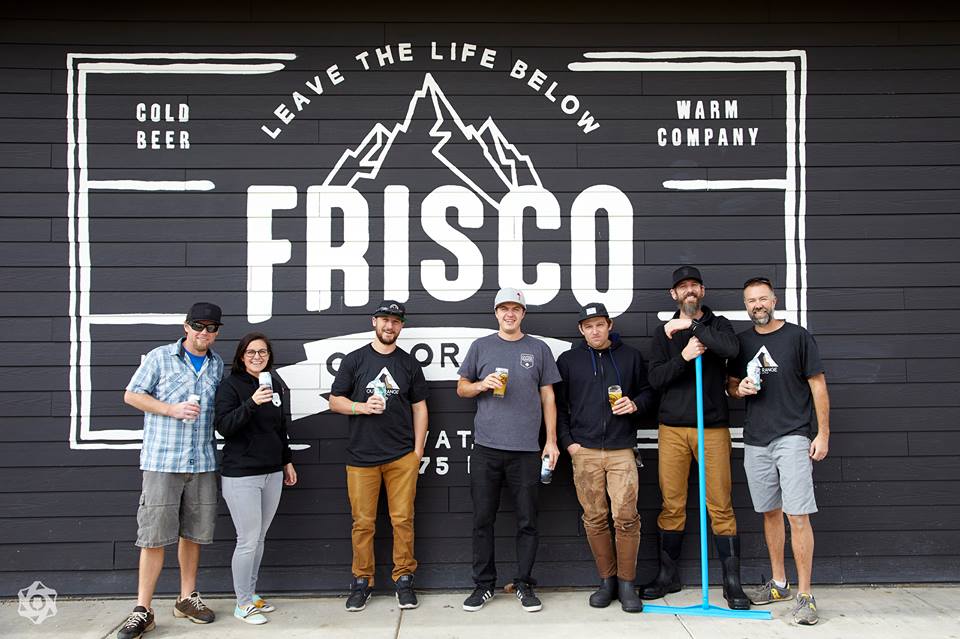 ---