No Comments
Pour List | Denver Beer Festivus Returns with Holiday Surprises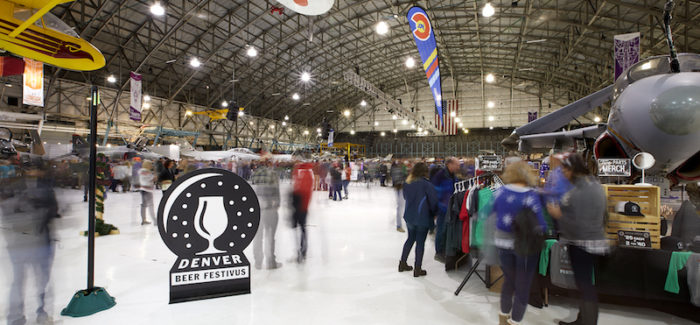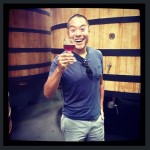 Avg. Reading Time:
1
min
In a holiday season littered with White Elephants, tinsel and ugly sweaters, I think it's safe to say what we really care about is cutting straight to the booze and debauchery. Denver Beer Festivus which returns Saturday afternoon cuts to the chase with approximately 50 Denver-based breweries in attendance, a silent disco floor, appearances by a bad Santa, food vendors, and plenty more surprises.
While General Admission tickets are already sold out, a few Feats of Strength VIP tickets still remain. This VIP treatment gets you early admission to the fest, a free food ticket, and a commemorative glass. The folks at Two Parts who put on Denver Beer Festivus were kind enough to provide us with a pair of Feats of Strength tickets to give away.
For your chance to win just email "A Festivus for the Rest of Us" along with your First and Last Name to 

[email protected]
By email you will also subscribe to PorchDrinking's monthly newsletter that will also include some sort of boozy themed giveaway each month!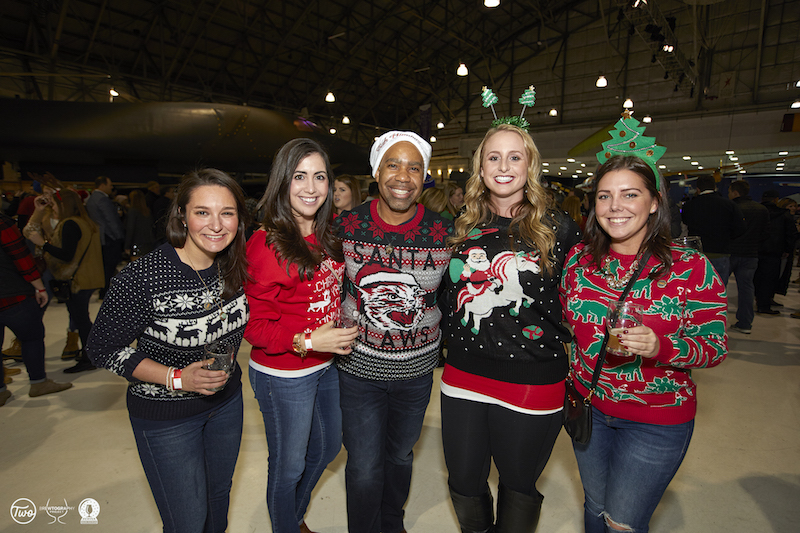 In preparation for Saturday's Festivus we've gotten a sneak peek of what several of the breweries will be pouring at the fest, and there are certainly some doozys including a rare tasting of TRVE Brewing's Total Funeral which will be released earlier that morning. Here's the partial pour list for the 2017 Denver Beer Festivus:
Brewery
Beer Name
Description
ABV
14er Brewing
Rocky Mountain Saison
2016 GABF Gold Medal winner, this chili beer bursts with peppers, citrus, spice, and yeast on the nose. The taste is subtle heat moving to a dry complex saison finish.
5.25%
14er Brewing
Blood Orange Double Mt Massive
Limited Release Blood Orange variant of the classic 14er flag Double Mt Massive IPA
8.3%
14er Brewing
Russian Imperial Stout
This rare treat brewed with cocoa, coffee and ancho chiles was mainly brewed to lay down in barrels. If you've found this on tap you truly are in rare company.
Banded Oak Brewing
Cabernet barrel aged Scotch Ale
Dominated by big malt flavors and a strong aroma of French Oak with Aged Cabernet tannins coming through long after the first sip. Toffee, Biscuits & Berries blend with wood, wine and chocolate for a rounded, rich and distinguished experience.
8.20%
Banded Oak Brewing
Porter
A Classic American robust porter with big malt aromas that are dark and roasty with vibrant chocolate notes shining through. Light bodied with a slighty creamy mouthfeel. Caramel, chocolate and roasted barley provide an opaque appearance and lend flavors of bittersweet chocolate and lightly burnt bread and biscuit that are accompanied with a moderate hop presence to keep balance.
5.00%
Baere Brewing Co.
Saison Batch 3
This beer won bronze for Classic Saison at GABF in 2016. It is our standard saison bottle conditioned with brett for a dry finish and high carbonation
6.10%
Baere Brewing Co.
Tart Saison Batch 1
This is a relative of our traditional saison with the addition of lactobacillus bacteria and brett for a little acidity. It is lightly tart and refreshing.
6.20%
Baere Brewing Co.
Reciprocity Batch 3
This is a barrel fermented and aged golden sour blend of 4 different barrels
7.00%
Baere Brewing Co.
Totes Redux
This is our New England inspire IPA. While it is not hazy, it is heavily hopped in the whirlpool and dry hop with Citra, Simcoe, and Motueka hops
7.00%
Baere Brewing Co.
Black Ryeday
Each year, we have brewed a dark rye beer with Caraway and Fennel for black friday. This year, we boosted the ABV and aged it in a Laws Bourbon barrel!
9.50%
Black Shirt Brewing
Black Beacon Sound
Imperial Red Rye Stout
8.50%
Black Shirt Brewing
Frontmaniac Double IPA
Double Dry-Hopped Double IPA
7.00%
Bruz Beers
Onyx– Belgian-style Stout
Black as midnight, rich and complex – Onyx Belgian-Style Stout is a gem of a beer. Seven imported malts create a tantalizing array of flavors – from coffee and dark chocolate to dark grainy bread. Belgian dark candi syrup and a high-gravity Belgian yeast provide dried fruit, plum, currant and treacle notes with a long dry finish. Available year-round.
7.80%
Bruz Beers
Dame Blanche – Belgian-style Witbier (White Beer)
Dame Blanche (White Lady) is a classic Belgian-style Witbier –pale, straw-colored hazy and refreshing. Dame Blanche is brewed with a combination of barley, wheat, oats, honey, orange peel, coriander and other exotic spices. Available year-round.
5.90%
Bruz Beers
Gingerbread Dubbel – Belgian-style Spiced Dubbel
Tastes like the fresh gingerbread grandma used to make for you when you weren't naughty!
6.50%
Call to Arms Brewing
Beer Drinks You: Baltic Porter
This porter is fermented with lager yeast, and offers huge notes of black currant and dark cherry with a light hazelnut finish.
6.40%
Call to Arms Brewing
Majestic Wolf Lamp: Blended Sour W/ Black Currants
Jammy, fruit-forward sour. Expect balanced notes of currant, red raspberry and jammy ripe strawberry with a crisp finish
8.00%
Call to Arms Brewing
Feats of Strength
This collaborative Double IPA is designed to fall in the 8-8.5% ABV range, with massive amounts of Amarillo, Cascade, Galaxy, and Rakau hops in the end of boil and dry hop for notes of ripe melon, passionfruit, and fresh citrus with a lightly piney, resinous finish.
8.50%
Cerebral Brewing
Peace Be the Journey
Imperial coffee stout conditioned on Jamaican Blue Mountain coffee specifically roasted for this beer with Madagascar Bourbon vanilla beans.
10.50%
Cerebral Brewing
Safe Word
Imperial Stout with cassia, cacao nibs, and coconut
Conditioned on Belizean cacao nibs from Cultura Craft Chocolate along with cassia bark and cocnut. Luscious and smooth.
10.00%
Cerebral Brewing
Destruct Sequence
Brewed with wheat and oats, then aggressively hopped with Vic Secret, Idaho 7, and Cashmere.
6.50%
CO-Brew
Hops in your face
Seasonal.
CO-Brew
Warhead Red
Flanders Red
CO-Brew
Santa's Lump Of Coal
Red Wine Barrel Aged Imperial Stout
Colorado Cider Company
Fresh Hop-ah
Our award winning Grasshop-ah enhanced with fresh cascade hops from Paonia, Colorado.
Colorado Cider Company
Spruced
Colorado Blue Spruce and Engleman Spruce tips give this holiday cider a surprising fruit finish.
Crazy Mountain Brewing Company
Bridge Street Holiday Ale
Tucked deep in the mountains, the holidays are a special time of year for us. TIme slows down a bit, the snow falls quietly and we are reminded of the joy that life brings. In such a spirit, we offer this season beer—a collection of spices and maple syrup from a good friend's farm that brings together a complex beer that will age and develop for years to come. This seasonal offering is best paired with family, friends and a general delight in one's life.
6.50%
Crazy Mountain Brewing Company
Snowcat Coffee Stout
We took some artisanal roasted coffee and brewed it up in a stout made up of a complex blend of roasted malts. Use this ale in the AM or the PM, to get you through the winter months.
5.90%
Crazy Mountain Brewing Company
Shane McConkey IPA
This legendary IPA is a toast to the pioneer of freeskiing Shane McConkey. We utilize Chinook and Centennial hops to create a bold, citrusy pine flavor that pushes the boundaries of your taste buds. The beer is offered unfiltered and raw, the same way Shane lived his life and inspired so may others to follow his tracks.
7.00%
Crazy Mountain Brewing Company
Local's Stash Chocolate Peanut Butter Stout
Our Chocolate Peanut Butter Stout was so popular the first time round, we had to bring it back for another run. By everyone's request, we added more peanut butter to this brew to make it roof-of-your-mouth licking good. This sweet to the taste stout is packed full of chocolate malts, cacao nibs, and peanut butter. The chocolate and peanut butter complement the malty smoothness of this dark, full bodied stout.
7.00%
Crooked Stave
Coffee Baltic Porter
Baltic Porter aged with Artisan Coffee Beans
8.50%
Crooked Stave
Sour Rosé
Wild Ale aged in Oak on Fruit Skins
4.50%
Crooked Stave
Trellis Buster
Double IPA
7.00%
Denver Beer Company
Graham Cracker Porter
Like a campfire in a glass, this robust beauty has seductive notes of vanilla, smoked cedar, and mulling spices. A dark pour with mild lacing, she is a rollercoaster of lush chocolate diving into a semi-dry finish of roasted malt and biscuit.
5.60%
Denver Beer Company
Summit Sunrise Red Rye IPA
A balance of malt and hops makes this Red Rye IPA a quintessential Colorado companion. Summit Sunrise is a crimson beauty with color reminiscent of a Colorado sunrise as seen from a mountain peak. This brew boasts pine and citrus hop aroma, spicy rye tones, and a rich, malty backbone.
6.30%
Epic Brewing
Son of a Baptist Coffee Stout
Son a Baptist is an 8% ABV imperial stout. It is not barrel aged like its father, Big Bad Baptist; instead its flavor profile was designed to highlight the complex and unique flavors of small batch coffees. Instead of sourcing a coffee that would play well in a beer we sought out creative and innovative roasters, then asked them which beans they're passionate about. Each resulting release of Son of a Baptist is widely different, depending on the coffee selected. Some are fruity and sweet with notes of jam and chocolate, others are rich and earthy with a big roasted finish.
8.00%
Epic Brewing
Citralush NE Style IPA
This hazy New-England Style IPA is brimming with LUSH flavors of melon, guava, and cantaloupe without the typical bitterness of an IPA. We use an abundance of late addition Citra and Mosaic hops and even more generous dry hop additions.
Fiction Beer
Madame Psychosis New England Style IPA
Loaded with over 5 lbs. of hops per barrel. Brewed with over 30% wheat. Flavors of ripe papaya and mango with orange zest and peach skin. Juicy and hazy.
6.50%
Fiction Beer
Malice and Darkness Russian Imperial Stout
Bold, distinct, full bodied, smooth, chocolaty, and roasty. A clean 10.6% ABV with no perceivable alcohol heat. An opaque black beer, dark as night, with a rich brown head made of very tight and tiny bubbles. The sight of the beer gives way to a deep roasty aroma full of coffee and chocolate depth.
10.50%
Fiction Beer
Antiquarian No. 2 American Sour (VIP only)
The aroma is a healthy blend of brett funk and citrus tart with a touch of oak. The flavor brings out dark fruit, grape must and figs. Altogether a complex yet subtle offering.
7.00%
Goldspot Brewing
Coll-Abbey Abbey Ale Dry Hopped with Galaxy
Dark fruit and subtle spice
6.50%
Goldspot Brewing
Cutter IPA
Double dry hopped with Cascade, Citra, Galaxy and Rakau. Dank passion fruit and tropical apricot.
6.75%
Great Divide Brewing
Infinite Silence
A hoppy pilsner with a crisp mouthfeel, earthiness and hints of orange peel imparted from the use of Mandarina Bavaria hops.
5.40%
Great Divide Brewing
Red Wine Barrel-Aged Sour Hibernation
Tart and malty with undertones and accents of dark chocolate and toasted caramel.
9.4
Great Divide Brewing
Hazy IPA
A juicy mix of citrus aroma and nuanced fruit characters, with hints of tangerine, lime zest, papaya, mango and ripe strawberries and featuring a healthy dose of hops per barre.
Great Divide Brewing
Hop Disciples
The second iteration of our rotating hop project, Hop Disciples 2.0 features Ekuanot hops which imparts herbal, tropical fruit and citrus notes.
6.2
Great Divide Brewing
Chocolate Oak Aged Yeti
Our winter Yeti seasonal, this beast is roasty and flush with rich chocolate character. A subtle cayenne kick and mild coffee notes round out this imposing imperial stout.
9.5
Great Divide Brewing
Colette Farmhouse Ale
Tart with a dry finish, this Belgian-style farmhouse ale is refreshing and light.
7.2
Little Machine Beer
Razz Against the Machine® Tart Raspberry Ale
Tart, fruit-forward start and a crisp finish, with just enough zing in between. Silver Award Winner World Beer Cup 2016! Gold Medal GABF 2017!
5.30%
Little Machine Beer
YAFITM IPA
Big. Beautiful. American. Major tropical papaya nose, rounded out by a hint of earthy spice. Floral, Colorado-grown Chinook in the kettle, gobs of Mosaic and Centennial in the dry hop.
7.40%
Mockery Brewing
The Golden Child
Brewed with loads of chocolate, coffee, and vanilla, you won't believe this isn't a big heavy porter!
6.20%
Mockery Brewing
Rock the F*ck on Forever
Tropical IPA. Brewed with massive additions of El Dorado and Citra hops and double dry hopped with Mosaic lupulin powder. Big notes of orange, pineapple, and berries are followed by a crisp hoppy punch the will rock your socks off!
Ratio Beerworks
Silhouettes | Raspberry Belgian Dubbel
As we come together each holiday season, we're reminded to share in the community of family, friends and great beer, but also to reflect on our past and pending. With Silhouettes, we pay homage to the classic Belgian Dubbel style, with this modern rendition featuring the use of 425 lbs of raspberries per batch. That tart, fruited accent also brings out the naturally occurring malt forward sweetness found in traditional Belgian Dubbels.
6.7
Ratio Beerworks
Rented World | Session IPA:
Inspired by the Possible Worlds collaboration with our friends at Call to Arms, Cannonball Creek, Station 26, and TRVE, Rented World was such a staff favorite, that we decided to bring it back as a Session IPA. For Rented World, we employed our highest volume of late aroma hops to date, with massive amounts of Citra and El Dorado. Measuring in at an approachable 4.8% and 41 IBUs, this easy-drinking session IPA is big on bright citrus and pine flavors, but a mere wrinkle on the harsh bitterness scale due to the limited use of bittering hops.
4.8
River North Brewery
Mr. Sandman Imperial Stout
Showcasing a rich glowing amber hue, and prominent raspberry cocoa flavors, Silhouettes looks through the glass to reveal echoes of the someone we used to know.
11.90%
River North Brewery
Colorado IPA
Our flagship IPA is brewed with mountains of Cascade, Columbus, Azacca, Amarillo & Citra hops, to fuel adventures on the slopes or in the city.
7.10%
Seed Stock Brewery
Czech Pilsner
Straw-yellow in color, with thick white head. Complex and distinct pilsner aroma. Balanced bitterness with a clean, dry finish. Pairs well with a good hike.
5.80%
Seed Stock Brewery
Black IPA
Our black IPA has a hoppy and slightly toasty aroma. Rich and creamy mouthfeel with a smooth hop finish. Pairs well with leftovers.
6.60%
Station 26 Brewing
Fourth Birthday Beer
Port Barrel Aged Belgian Quad with plums
11.90%
Station 26 Brewing
Tangerine Cream
Sunshine in a glass. Our Colorado Cream Ale made with fruity creamsicle flavors.
5.20%
Station 26 Brewing
Juicy Banger
Our flagship IPA. Notes of apricot, papaya, and honey.
7.40%
Stem Ciders
L'Acier
Young, clean and dry. Aged in stainless steel
6.40%
Stem Ciders
Hopped Apple Cider
Dry hopped with cascade & citra hops
6.70%
Stem Ciders
Hibiscus Session Cider
A semi-sweet cider, crafted with fresh pressed juice infused with dried hibiscus flower.
4.40%
Strange Craft Beer Company
Gingerbread Man
A big American Brown spiced with Grandma's gingerbread cookie recipe. Think liquid gingerbread. Cinnamon, Ginger, Cloves and Allspice. Perfect for a cold winter night. You can't catch me, I'm the Gingerbread Man
6.00%
Strange Craft Beer Company
Pumpkin Porter
Using over 450 lbs. Of baking pumpkins (45 lbs. Per barrel), this robust porter blends spices with roasty, burnt chocolate, and sweeter toffee-like notes—and did i mention pumpkin? Mild acidity from darker malts and a medium body make this brew surprisingly light on the tongue, with a lasting but moderate roasted finish.
5.80%
Strange Craft Beer Company
Strangely Epic Imp Cherry Stout
When a craft beer David and Goliath brew together, the result is sure to be epic. Strangely Epic. Such is the case with this brew. A blend of Epic Brewing's monster imperial stout Big Bad Baptist and Strange's tart fruit explosion Cherry Kriek, the result is a complex journey thru coffee, chocolate, and cherries. Get this collaboration quick! It won't last long.
7.10%
TRVE
Total Funeral
Imperial stout with maple syrup, vanilla beans, cacao nibs, and cold brew coffee Huckleberry Roasters aged on whiskey barrel staves
10.20%
Woods Boss Brewing
Form and Function Begian style Quad
Coming in at a whopping 12.8% it drinks like its much less. Quadratic is brewed with 40 pounds of Fig Puree and aged for over two months on 25 pounds of Organic Dominican Cacao Nibs and 40 pounds of Dried Cherries. Deep notes of figs, raisins, chocolate, and cherry dominate this beast. An exceptionally rare beer that will warm and delight!
12.80%
Woods Boss Brewing
Don't Mess with the Trail God Imperial IPA
This huge chewy Imperial IPA, brewed has a beautiful orange caramel color and is dry yet subtlety sweet, almost barley wine esque. A generous helping of Chinook, Centennial, Mosiac, and Eldorado Hops leaves a tropical finish on top of a more traditional piney back end.
10.00%
Woods Boss Brewing
The Oswald (Full O' Hops) New England IPA
Just a ridiculous amount of hops in this super hazy IPA! With 15 pounds of Rolled Oats and close to 5 pounds of hops per barrel, this NEIPA has incredible mouth feel and is an absolute fruit bomb in your mouth! Full o' Chinook, Citra, Crystal, Mosaic, and El Dorado Hops.
7.10%
Woods Boss Brewing
Damn it feel good to be a Ginger Red Ale brewed with Rye and Ginger
A ginger-lover's perfect beer, this American Red-Rye Ale utilizes 10% red rye crystal malt, is brewed with 5lbs of candied ginger and 5lbs of fresh Hawaiian ginger is added post-fermentation. This special ale is like drinking a slice of liquid gingerbread. A Makin' Noise: A Pussy Riot collaboration series brew!
5.60%
Woods Boss Brewing & Grateful Gnome Collaboration
Vanilla Cinnamon Brown Ale
Sweet but dry with a healthy addition of Vanilla and Cinnamon that still allows the beer to shine through. This Collab beer was as fun to make as it is to drink!
5.80%
Zuni Street Brewing
AmeriPils
A wonderful blend of classic German brewing and American innovation, AmeriPils is brewed as a German Pilsner, but with American hops. Delicate use of Pacific Northwest hops brings a bright hop pop to this easy drinking German delight.
4.50%
Zuni Street Brewing
Sit'N Rock Pale
A lightly hopped American pale ale brewed with wheat. Smooth, easy drinking, with light flavors of biscuit and a delicate citrus aroma.
5.90%
When: Saturday, December 16, 2017 at 4pm for General Admission 3pm for Feat of Strength VIP admission
Where: Wings Over the Rockies – 7711 E Academy Blvd #1, Denver, CO 80230
Tickets: $40 GA, $65 Feat of Strength
---