No Comments
Firestone Walker Brewing Company | Nitro Merlin Milk Stout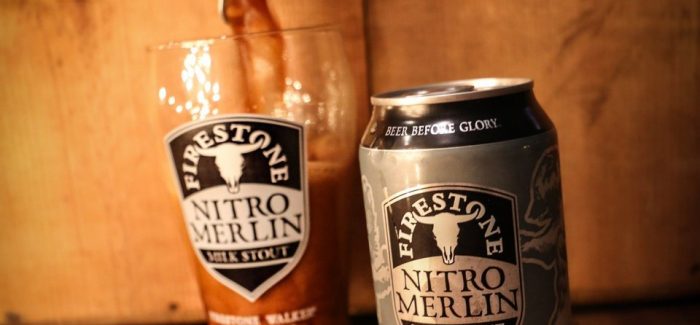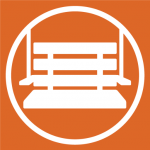 There was one week in Denver where I saw the weather go from 75 degrees and almost too sunny to 35 degrees and white-out snowing the following day. So, when I finally arrived home after a day of being surrounded by drivers without their headlights on, I needed a beer. I am very much a seasonal drinker. Nothing sounds worse to me than a light beer during the colder months or a thick, dark beer during the hotter months. Therefore, I was extremely thankful that I had a Firestone Walker Nitro Merlin Milk Stout in my fridge.
While I generally prefer the CO2 version to nitro versions of beer—I feel like there is more flavor in the former—there is something about this beer that is different. Yes, there is less dark chocolate and coffee roast in this version than the original Velvet Merlin, but it makes up for it with its impossibly silky mouthfeel and flavor. Plus, Firestone Walker has done an excellent job of ensuring that the beer is surge poured out of the can—something that I feel Left Hand Brewing could learn from with their Milk Stout Nitro bottles. Also, Firestone Walker's Nitro Merlin nitrogenates each can instead of using a widget. But enough about my opinions on label design, that carry very little clout, let us move on to the beer itself.
https://www.instagram.com/p/Bf9R9zJh5gd/?taken-by=firestonewalker
The surge pour out of the can results in a beautiful nitro cascade and leaves a thick, foamy and light tan head which sits atop a deep, dark brown body with red hues around the edges of the glass. As I leaned in to take my first inhale, I tried not to dip my nose into the creamy head, but I was unsuccessful and felt like a clumsy child again. After wiping my nose with a napkin, I tried again and this time got a whiff of milk chocolate (but real milk chocolate, not the stuff Hershey's ® tries to pass off as chocolate), sweet oats, a faint coffee roast and barely any hop character—Nitro Merlin's IBUs clock in at 27. I took a sip and you will be happy to know I avoided getting a milk mustache, and instantly my mouth was filled with rich milk chocolate, coffee roastiness, and a milk sugar and caramel sweetness that was not cloying. The result is a wonderfully balanced beer at 5.5% ABV with a smooth, sorry velvet, mouthfeel. Nitro Merlin is almost like drinking an iced coffee with the perfect amount of cream to balance out the bitterness. Except with this beer it is the added oatmeal and lactose that balance out the roasted barley and caramalts during the brew.
It is not surprising therefore to learn that the origin behind the name is a reference to the magic that brewmaster Matt Brynildson stirs up in the brewhouse that almost always seems to result in a prestigious medal earning him the nickname "Merlin." Initially, the original CO2 beer was called Velvet Merkin, but after getting into hot water with some residents of California, Firestone changed the name to honor their brewmaster.  While Velvet Merlin, Firestone's winter seasonal, will always hold a special place in my heart, Nitro Merlin snuck in two years ago when it premiered on draft and now more so that I can enjoy it in my own home. Pair with some brown butter sugar cookies, because you are never too old for some milk and cookies.
---