No Comments
Vecino Brewing Company Celebrates Grand Opening with Cinco de Vecino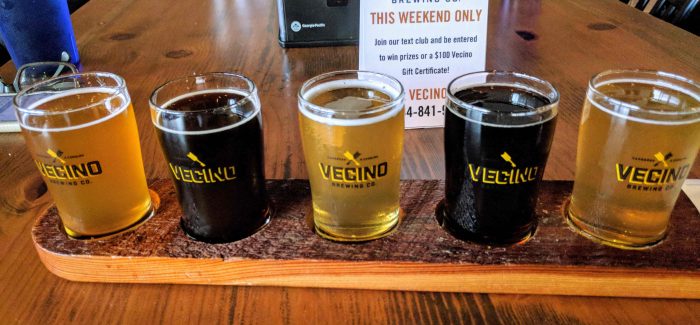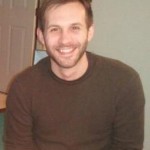 YesterYears is a thing of the past. YesterYears Brewing, I mean. And from its ashes rises Vecino Brewing Company.
This very weekend, even as I type this, the room is full of patrons, a musician in the corner, and bartenders and food runners and dish collectors (oh my), all of whom are here for Vecino's grand opening weekend celebration, Cinco de Vecino in Carrboro, North Carolina.
The spot is a an open air warehouse-type space, with exposed brick and bare ceilings. The atmosphere is busy and buzzing. It manages to feel spacious and cozy all at once. It's a little loud right by the speakers, but it's a big room so that much should be obvious. 
You can sit in one of several areas. The bar is extra long now compared to YesterYears'. There's an extra long high table. Or you might choose to sit outside or at one of the regular tables. There's even cornhole out front if you want to move around.
The crowd is pretty typical of Carrboro: hipsters, college students and staff, children here and there and older folks too. It's a place for everyone really, which is where the name Vecino comes in. "Vecino" is Spanish for "neighbor" and that's how Vecino wants to be seen, as a neighbor.
In terms of beer, they have about 20 taps, half Vecino beer and half other beers and ciders. You can get wine too, and there are plenty of non-alcoholic options as well. With so many choices, you're sure to find something you like. We ordered a flight and a couple of sandwiches.
My wife got the Choripan (left), which consists of a San Guiseppe Italian sausage, chimichurri aioli, pickled apples, on a cuban roll. Sounds good, right? I ordered the Three Little Pigs (right), which was pulled pork, crispy sopressata, bacon, Dijon mustard, cranberry chutney, and arugula on ciabatta. These sandwiches were de-licious, and sizable enough to satisfy. I shake my cupped hands to Chef Leah Plumlee.
If you're hungrier than a sandwich, you can get a variety of snacks—like house made soft pretzels and chicken satay—and small plates—like nachos and charcuterie. There are food specials going on this weekend too. If you show up on Saturday (Cinco de Mayo) you can get select appetizers & small plates for half price. And if you come on Sunday (Seis de Mayo), you can get sandwiches for $5. 
The weekend's already upon us, so get down to Main street in downtown Carrboro (beside Cat's Cradle) and show your new Vecino some love!
For more on the YesterYears-Vecino transition, see the Indy Week article on the matter.
---