No Comments
Westbound & Down Brewing Plans Growth Around Experimental Program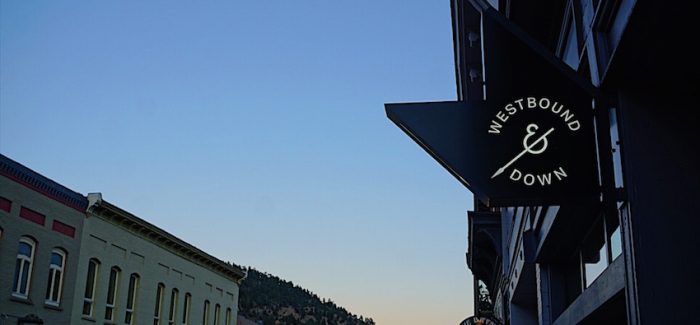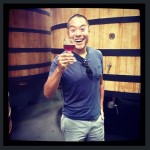 Like many Coloradans who have traversed the winding I70 highway toward Summit County, you've probably at some point noticed the word BREWERY painted in big bold letters along the side of a building in the thoroughfare town of Idaho Springs. For those who keep up with the ever-evolving Colorado craft beer landscape, this mountain town spot has become a familiar requisite stop for those who appreciate well-crafted traditional styles paired with great eats. But what most don't realize is that Westbound & Down Brewing has been quietly preparing to join Colorado's storied lineup of esteemed sour producers.

Westbound & Down which first opened in the fall of 2015, fused old-world mountain traditions with contemporary tastes by conjoining with The Buffalo Restaurant and Bar, a historic staple of the former mining town. That juxtaposition is still reflected by the modern European aesthetic on the brewery side and the rustic cowboy bar feel on The Buffalo half.
For the past two and a half years, Westbound and Down has earned a reputation for producing "sophisticated, yet approachable beers," as described by head brewer Jake Gardner. Gardner, who had spent the previous four years as Head Brewer at Denver's Hogshead Brewery, was recruited by the Westbound team to help get their new brewery off the ground by splitting time between the two when it first opened. But as Westbound grew, it demanded more time and attention and Gardner couldn't pass up the opportunity to brew his own recipes and work on more experimental styles.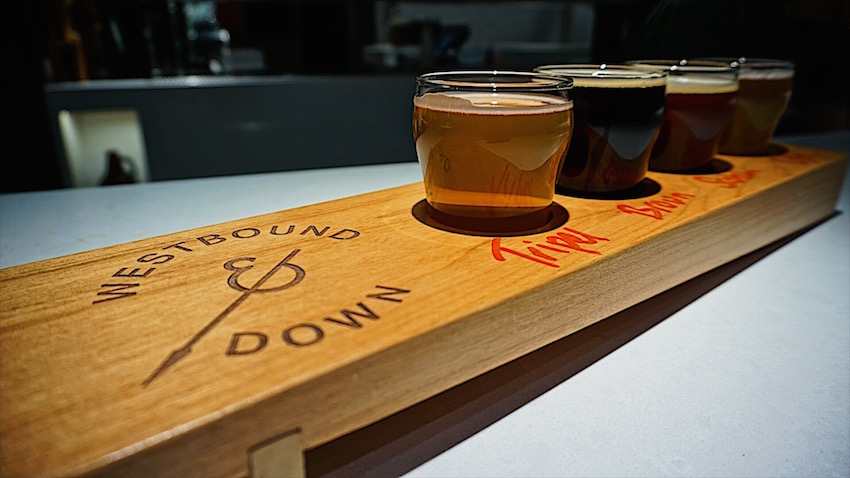 That focus on innovation will take shape in Westbound and Down's upcoming taproom at 956 Sante Fe. This urban satellite outpost is anticipated to open within the next 10-13 months with 22 draft lines. Like their Idaho Springs location, the new Santa Fe Arts District location will also feature a joint restaurant concept. The 10-barrel brewhouse will include two horizontal lager tanks, and an oversized hop back to produce "financially irresponsible hoppy beers". But at its core, the new location will serve as an extension of their current program, while also focusing on small-batch experimental beers. One aspect that's already begun taking shape, is Westbound and Down's emerging barrel-aged sour program.
What first began as a collaboration with Powder Keg Brewing in January of 2017 to celebrate Collaboration Fest and later Golden Sour + Peaches, has spawned other subsequent collaborative sour blends including their most recent project with the sour-focused beer bar, Goed Zuur – Acid Jazz. But more importantly, that project also forged a unique partnership that now extends even further.
After realizing how much they enjoyed working with then Powder Keg Head Brewer and now Amalgam Brewing co-founder, Philip Joyce during that initial collaboration, the Westbound and Down team recently turned to Joyce to helm their special projects program, while still continuing to run Amalgam on the side.
Gardner, who describes Joyce as a proven expert in the field of sour and wild production sees the addition as the perfect cultural fit to a diverse team. "In some other breweries, you often have one person in charge and the others aren't given a real opportunity to showcase their talents, but we've got three great brewers who all have great things to offer," said Gardner. Joyce joins Gardner, and brewer Rafi Kelley as part of the Westbound and Down brewing team.
Coincidentally, Westbound and Down has already begun cultivating their dedicated barrel-aged sour program, by renting out un-used production space from Amalgam's Cultural Center, in the Midtown neighborhood of Adams County. The Westbound team explains the relationship as a brewery incubator of sorts. "We've taken the collaborative concept to the next level, where you really love who you're brewing with, and you're able to constantly bounce ideas off each other," said Gardner. The most recent manifestation of that partnership debuted during last weekend's release of Solera Saison, along with a dry-hopped version of that Solera Saison featuring Amarillo, Equinox and US Goldings hops.
In addition to Westbound's budding sour and wild program, they've also begun investing in a clean barrel-aging program featuring a collection of approximately a dozen spirit barrels aging in a facility next to their Idaho Springs location. Joyce hopes to grow that clean barrel program to 24-30 barrels by the end of the year. Westbound currently has a Scotch Ale that was aged in whiskey barrels on draft, as well as a second batch in barrels, and a Russian Imperial Stout aged in whiskey barrels that will be released later this year.
While the national trend for emerging breweries has seen satellite locations focused squarely on increasing volume at exponential rates, the Westbound and Down team feel confident in their approach toward producing the highest quality beer. Even with significant investments in horizontal lager tanks, hop backs, and producing small batch sour releases, Gardner feels confident that Westbound will be able to grow on their own terms. "Luckily we're not handcuffed by our sour program being the main money maker," said Gardner. "It's ok for us to take a greater chance on these beers, and if they don't live up to our standard, we won't hesitate to dump it."
---