No Comments
Ultimate 6er | Summer Dogs: Six Beers Inspired By Furry Friends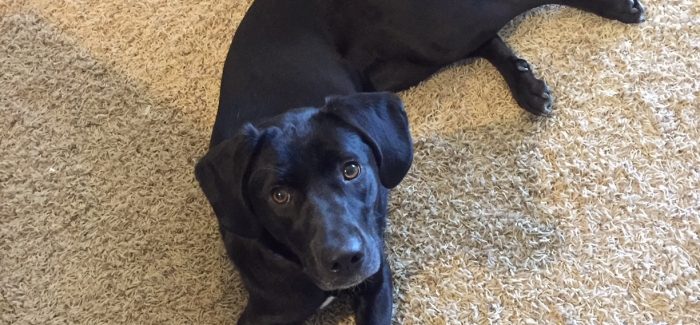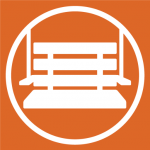 In the words of the song Summer from the Smashing Pumpkins, "In the summer I can breathe. I don't need a single thing and all the love you give is so sweet." No love is sweeter than the love from "man's best friend." While humans get overwhelmed by work, obligations, and stress dogs are just happy to see their owner walk in the door each day. As July 4th has now passed and we are in the full swing of summer, I created the Summer Dog Ultimate 6er. These are six beers that can be enjoyed with your favorite furry friend. If you don't own a dog, borrow one!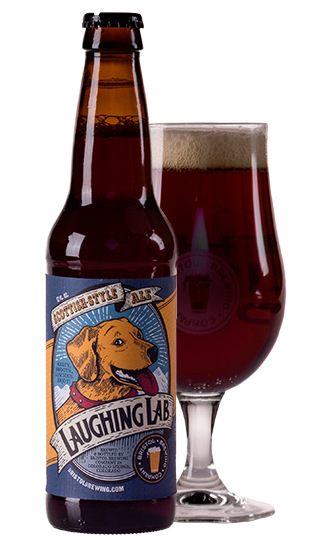 Housed in a former elementary school, Bristol Brewing Company has been making beer since 1994. While all their beers are amazing, Laughing Lab Scottish Ale is the perfect beer I grab for a summer afternoon fetch session with my favorite black lab. Earning nine medals at GABF since its 1994 birth year, it has become a Bristol Brewing favorite. Laughing Lab has a malty complexity thanks to a blend of chocolate, crystal, and Carapils malts that are balanced with Chinook and Willamette hops. As summer is in full swing Laughing Lab is on the top of my "go to" beer list that will create a laughable time for me and my best furry friend.
---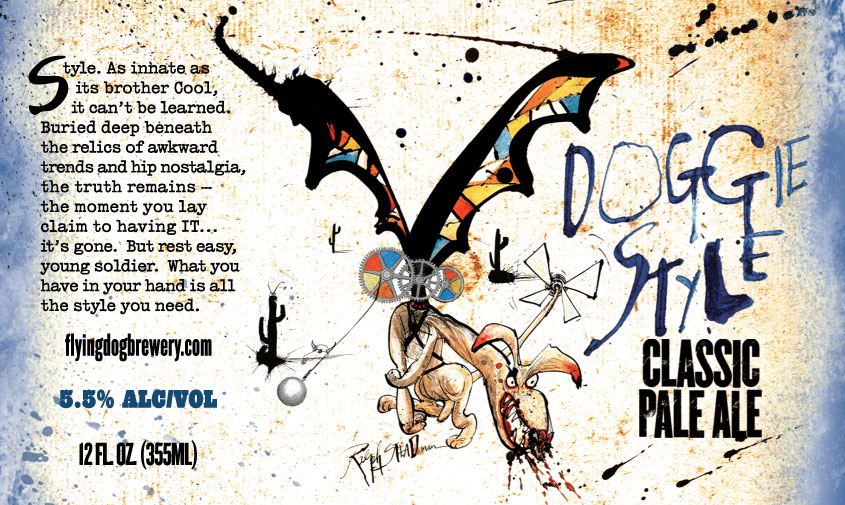 Founded in 1990 by George Stranahan in Aspen, Colorado, Flying Dog Brewery received its inspiration after a trek up K2 "Savage Mountain" near Pakistan. Story is that after trekking the mountain, Stranahan and his group settled back at their hotel. While drinking their quota of alcohol they noticed a beautiful oil painting of a dog that had seemingly "left the ground." The term "flying dog" would stick in his mind and eventually turn into Flying Dog Brewery. Doggie Style pale ale is one of their flagship beers and is perfect for beer #2 in this Ultimate 6er. With a sweet malty body and hop aroma of grassy, citrus, and flowery notes this beer is perfect for a summer afternoon. Every well-trained dog has a patient and lovable owner. I am not the best dog trainer, but it becomes a lot easier with a Doggie Style in my hand. With enough patience and love (and a few beers) maybe I can have my own flying dog!
---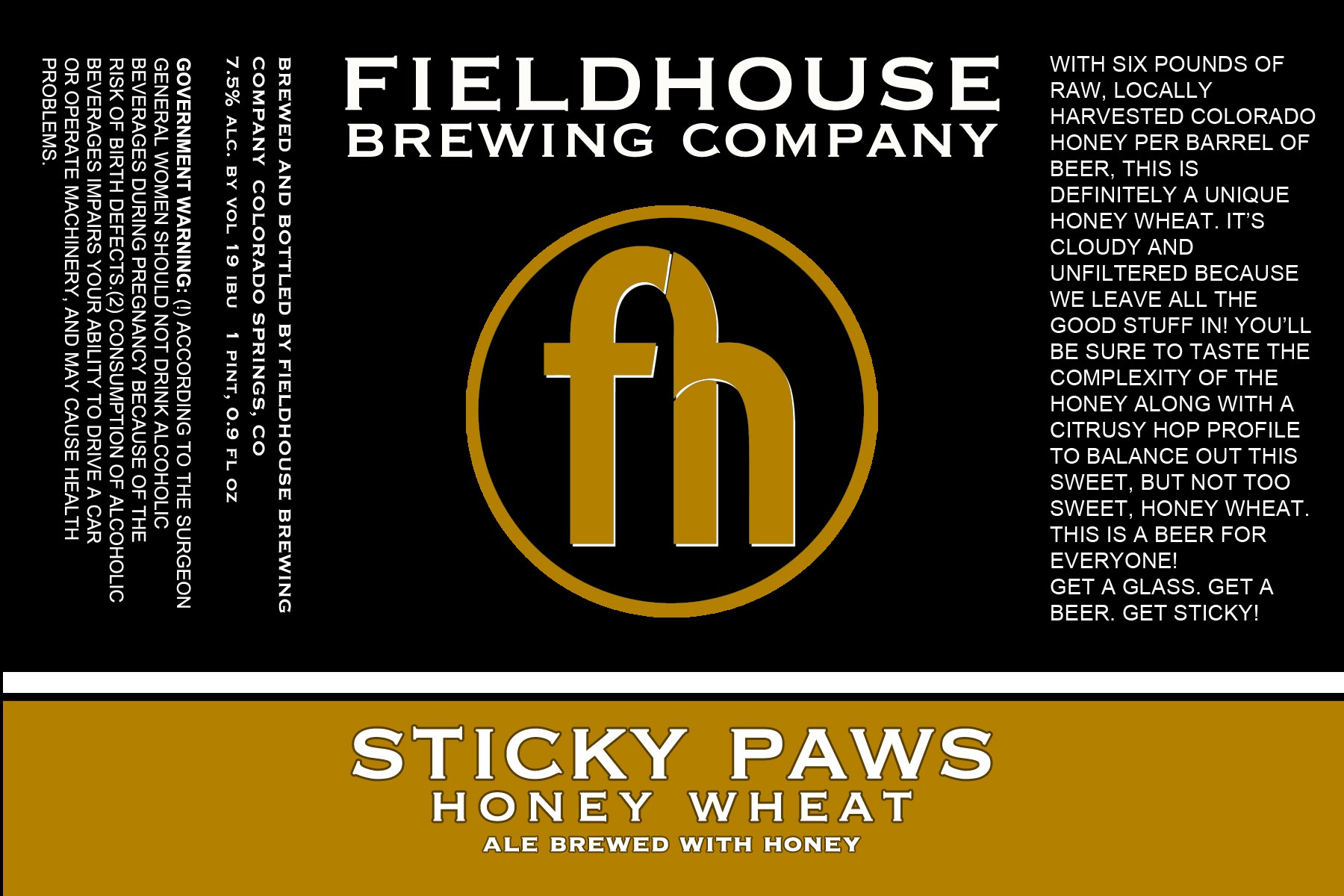 Even the most well-trained dogs can periodically find themselves in trouble. Curious minds lead to the occasional sticky situation. Dogs have a unique sense of reasoning and curiosity that can cause their noses to lead them into trouble. Cleaning up my furry friend's mess reminds me to grab a Sticky Paws Honey Wheat from Fieldhouse Brewing Company. This unique unfiltered honey wheat is brewed with locally harvested Colorado honey. It has light a crisp with the complexity of the honey and paired with a citrusy hop finish. Sticky Paws Honey Wheat is refreshing and delicious for any summer day. Grab a Sticky Paws and remember those cute puppy dog eyes next time Fido sticks his paws into trouble.
---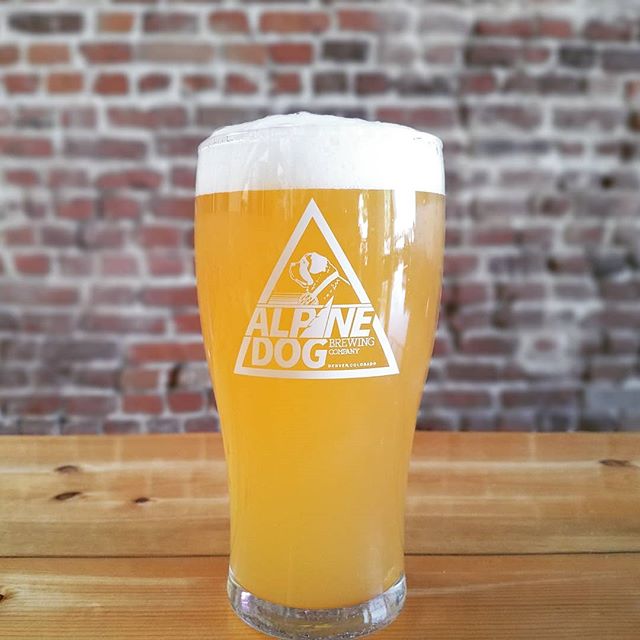 I would like my future dog to as powerful as Thor, God of Thunder. He would be as iconic as the Marvel superhero but maybe without the locks of beautiful blond hair. To power this inspiration, I chose Thunder Puppy IPA from Alpine Dog Brewery. This New England style IPA is brewed using specific water chemistry and an addition of oats and wheat in the mash. To create the god like hoppiness it is dry hopped three times with citra, cascade, and mosaic hops. This creates an amazing juicy tropical fruit forward flavor that the beer loving Thor would love. As the summer thunderstorms roll in across a Denver afternoon I can't imagine a better scenario than sitting in my chair with my "thunder puppy" at my side and a Thunder Puppy beer in my hand.
---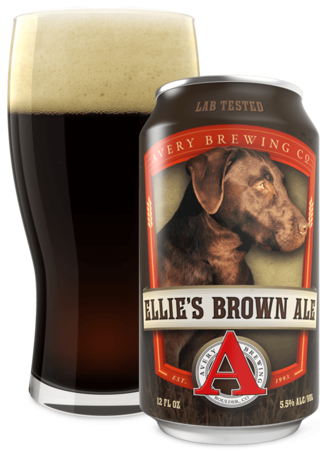 Every summer road trip is not complete without a furry travel buddy. Whether the summer is enjoyed on a warm beach or desolate campsite every traveler should have a dog at their side and a beer in their hand. Avery Brewing Co. has just the beer for any summer nomad. Brewer Adam Avery named Avery Brewing Co.'s iconic brown ale after his 100-pound chocolate lab and travel companion. Ellie's Brown Ale has a roasty character combined with a caramel maltiness. Cascade and fuggles hops add to a nutty aroma. I hope for many summer road trips accompanied by my favorite black labrador and plenty of Ellie's Brown Ale.
---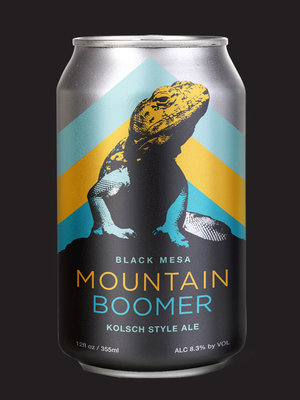 In 1969 the State of Oklahoma designated the "mountain boomer" lizard (collard lizard) as the official state reptile. It was given the name because it was once mistaken that they would emit a booming sound through the mountain valleys. The last beer in this Ultimate 6er is Mountain Boomer Kolsch from Black Mesa Brewing in Oklahoma. This light bodied crisp kolsch has a malty backbone accented with subtle spice and light floral hops. The reason for choosing this beer for a Summer Dog 6er is because my girlfriend's dog is named Boomer who also happens to be from Oklahoma. While Boomer is not a lizard she is darn enjoyable and has the aspirations of several mountain hikes. When that happens, she will inherit this beer's name as a true Mountain Boomer.
---