No Comments
How Craft Brewers Use Their Influence to Help Out Man's Best Friend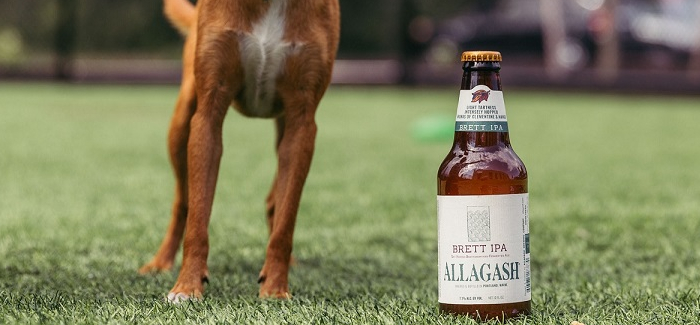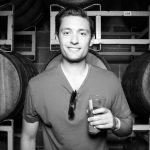 Tis the season for Christmas cheer, hearty beer and giving back to those in need. Craft brewers connect to their local communities—and beyond—not only through their beer but also their charitable acts and community outreach. Look no farther than the 1,000+ breweries who have teamed up with Sierra Nevada to brew beer to aid in the Campfire recovery. Brewing beer for good or for a purpose gives craft brewers the ability to create actual change in their communities and for causes that they care about, which extends far past just human-to-human outreach.
Interweaving the love of their four-legged friends into business activity has become a standard practice for breweries across the U.S. While many breweries employ cats to help in pest control, even more advocate for man's best friend through unique beers, adoption programs and charitable initiatives that come from breweries who have a particular passion for the dogs in their lives. Here's a look at how several craft brewers embrace and spread the love of their favorite furry friends.  
Making Good Beer for Good Boys
Happy dogs are found frequently on the packaging of craft brewers across the nation. Perhaps the most famous example is Lagunitas' iconic dog logo which adorns each of their beers found across the globe. Ironically enough, the inspiration from that dog came from Petey, the dog in Little Rascals. Others, like Bell's Brewery, sells Oberon Wheat Ale branded dog collars and is also releasing a new Tessie's Golden Ale which features the golden retriever it's named after prominently on the bottle.
Tessie's Golden Ale – inaugural run on the Bottling Line (sporting an Oberon dog collar, of course!) 6-packs available exclusively at our General Store and on draft @EccentricCafe. #kalamazooexclusive #seektheseal #independentbeer pic.twitter.com/ljHPsIbsBv

— Bell's Brewery (@BellsBrewery) November 16, 2018

Then, there are those who took things a step further by creating their entire business plan around their good boys—literally. Megan Long, the co-founder of Good Boy Dog Beer decided to combine the love of their two dogs with their love of beer by creating a dog-friendly beer-like beverage.
https://www.instagram.com/p/BnGHgUShmWN/
According to Megan, the non-alcoholic beer, which includes flavors like Session Squirrel, was created to help their eldest dog, Rocky, with his diet and digestive issues. The result is Good Boy Dog Beer, which incorporates veggies, fruits and herbs into an enticing doggie-friendly beverage. For the parched owners, Megan and husband Steve also have a fully-functional and dog-friendly Good Boy Dog Beer bar in Houston which hosts a bevy of dog-loving drinkers along with pet adoption events.  
Finding Forever Homes and Generating Awareness
A consistent topic that came up across conversations was how interwoven these loved dogs are with the humans who operate the brewery. Jill Perry, Allagash Brewing's Senior Manager of Retail Operations and Merchandise sums it up concisely: "We are dog people… we celebrate them as integral parts of our families, and we try and help those that don't yet have families find one.
https://www.instagram.com/p/BqfJnyIHCqg/
Along with using spent grain for dog treats and selling branded dog accessories, Allagash is able to make a considerable impact on the four-legged friends in their community thanks to their size, which they do not take for granted. Lagunitas Brewing Co. also takes this mission to heart—even though they're stationed on the opposite coast.
Karen Hamilton, Lagunitas' Director of Communications, notes that the brewer has used its massive influence to help dogs across the nation find forever homes, whether that's through donating to animal rescue events or offering up their numerous taprooms for non-profit fundraisers.
https://www.instagram.com/p/Bo2CaOqnwuF/
To-date, Lagunitas has helped thousands of animals find their forever homes – including the residences of several Lagunitas employees, who are also able to take their pups into work with them (where legally possible of course).
Dogs Are in Their DNA
While many dogs serve as inspiration for labels, unique ales and charitable events, they also serve as a particular creative influence for brewers to celebrate—or remember. Milwaukee-based Black Husky Brewing was named after a particular husky sled dog that was part of the Eichinger family. According to co-founder Toni Eichinger, the brewery serves as a remembrance to Howler, the "Black Husky," and leader of their family's 23-strong dog pack. "[Howler] was a cool dude that was easy to hang with as he was loving and accepting of us and our passion for starting a brewery, although to be honest, at times he looked at us like we had lost our minds."
https://www.instagram.com/p/BjgJrQTgtmF/
Unfortunately, only one sled dog remains, Smokey, Howler's daughter, who frequently hangs out at their dog-friendly taproom. Toni and team preserve the memory of their dogs by brewing unique beer that highlight the different huskys in the pack, like their Harvel the Marvel ale made with honey, while also hosting events in their taproom to help out local Milwaukee dog rescue groups. Their mission as a brewery revolves around their dogs; on a deeper level, it focuses on celebrating the unique companionship that animals can offer us, which should be a sentiment echoed by all.
https://www.instagram.com/p/Bqxl0fZB55w/
Chicago's DryHop Brewers has grown out a unique niche in this area thanks to their brewing partnership with the local Lincoln Park Zoo. The northside brewer has partnered with the zoo for five years now, with each release raising valuable funds for a different animal or conservation need. The 2017 release, a Smoked Maple Imperial White Ale, was brewed to help out the polar bears and bring awareness to climate change. This year's release focused on helping out the Hihi bird with the extra addition of New Zealand hops from the bird's country of origin. In total, DryHop has brewed 6 beers and raised over $7,000 to help out animals across the world.
https://www.instagram.com/p/Bp4vIS5nisW/
And while polar bears and exotic birds might look good from afar, there's no better companion on a couch, bar seat or patio chair than a friendly and loyal dog. People love their pets and they especially love hanging out with them with a beer in-hand. Providing a space or a beer to appreciate the good things that dogs bring us is perhaps the easiest way to bond with new customers. Toni from Black Husky Brewing agrees: "We understand people's desire to spend as much time with their best friends as possible." Here's to hoping everyone gets to spend some quality with their loved ones, animals to humans, this holiday season. Cheers!
Feature image courtesy of Allagash Brewing.
---