No Comments
Lagunitas is Making Moves Both in Azusa and Abroad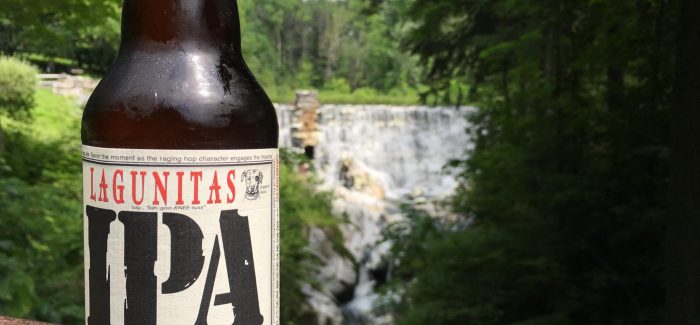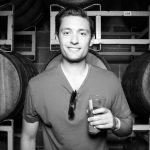 In most areas of business, expansion is almost always a good thing. But that notion has not always been the case in the craft beer industry. Look no further than the sudden decline of national brewer Green Flash, who seemed to grow too big too fast. And while Lagunitas isn't averse to setbacks, like the recent shuttering of their Charleston brewpub, it definitely isn't afraid to invest heavily in new ventures both in the states and abroad. Buoyed by the consistent success of its Lagunitas IPA, which is still the #1 IPA in the U.S. and #4 brand overall in total sales per IRI, the California-based brewery has been emboldened to tweak the strategy of their local Azusa operation and begin brewing their beer outside of the U.S. for the first time. Here's what you need to know.
Azusa
The taproom at Lagunitas' Azusa location is currently closed, but that hasn't stopped the brand from experimenting. Per Lagunitas' communications director Karen Hamilton, Azusa in its current state will act as a test lab for their "mad scientist brewers," particularly with the 20 oak foeders they have begun to use for a bunch of funky fermentation experiments and Belgium-style beers. Given the small size of each foeder, between 1,000 and 1,600 gallons, the brewing scientists can have some fun with their creations and take some added risks during the brewing process, which could lead to some truly exceptional beers.
For those concerned that Azusa will remain a testing lab, fear not. Hamilton confirmed that the re-finished taproom will re-open in the Fall complete with a 2-story rooftop and a proprietary beer list that includes some offerings only available on-premise. Along with a kickass location that overlooks the San Gabriel mountains, Hamilton is confident that this brewery and taproom will play an important role in what Lagunitas brews in the future, both in the U.S and globally.
https://www.instagram.com/p/BhwkfUXH4ip/?hl=en&taken-by=lagunitasbeer
Netherlands
Speaking of Lagunitas' global escapades, beer fanatics in the Netherlands should get ready to see fresh Lagunitas IPA on their hometown shelves soon. Hamilton confirmed that Lagunitas has partnered with Brand Brewery, based in Wijlre, Netherlands, to brew their beer outside of the U.S. for the first time in the company's history. To ensure that their brewing and capacity requirements aligned, master brewer Jeremy Marshall and team recently took a visit to the Dutch-brewery to confirm that they were able to brew their famed IPA in the same way that they do in the U.S.
"Part of growing up and getting our babies out there so far from the nursery means needing to find a good stork across the Atlantic, a way to shave that long ocean voyage off the beer so that its beautiful features don't fade with age unnecessarily.  The only way to do this meant we had to find a brewery in Europe that was capable and prepared to do our beer justice. We have found that with the folks over at Brand and, with their team, headed up by one of our brewers, we look forward to coating this relationship with hops," said Marshall.
The Lagunitas team will utilize Brand's 350 hl Huppmann/Zeiemann brewhouse where they will fill 20L kegs of fresh IPA for the local market. The first batches should be available in late summer/early fall. I also have a sneaking suspicion that once Lagunitas finds its stride in the market, the Netherlands and neighboring countries could see more Lagunitas variants on shelves.
Along with the recent Azusa and Netherlands announcements, Lagunitas also recently shared that their Beer Circus spectacle would have its larger footprint ever, including first-ever parties at their Seattle taproom and across the pond in London. Safe to say Lagunitas is geared up for a busy second half of 2018. Cheers!
Feature image courtesy of Lagunitas Brewing Company.

---