No Comments
Sierra Nevada | Beer for Drinking Hoppy Blonde Ale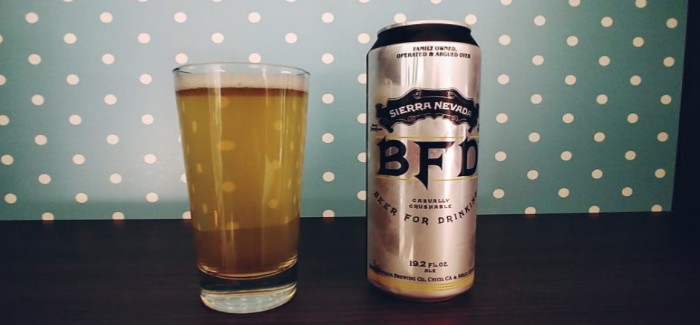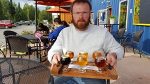 As the craft beer industry continues to evolve and become more complex, Sierra Nevada switched gears and brewed an ale for a different beer lover. For the consumer who's no connoisseur or who may not even care what the hell a hop even is, there's Beer for Drinking.
It's not barrel-aged, dry-hopped or infused. It's beer. Plain and simple. And for many, that's all they need.
Sierra Nevada describes BFD as, "just an unfussy, uncomplicated, hoppy blonde ale brewed to fit in no matter where it goes. This isn't beer for collecting, this is beer for drinking." At 4.8% ABV, this is a good option for the day drinker on the go.
You have to admire Sierra Nevada's reach in the beer market of 2018. BFD showcases their ability brew a decent beer for those on a budget. You can locate it standing tall and proud in the single-serve section. In fact, I found this gem at my local gas station at $1.79 for a 19.2 oz can.
This golden ale pours clean and clear with a very little head (if you're so inclined to use a glass). And the flavor profile keeps it simple. The initial taste is noticeably malty and quickly evolves into a long, sweet finish. It's the perfect beer to drink while mowing the lawn or working in the yard. And it fits in just fine drinking in an alley with a couple of strangers drinking 40s and telling tales of the good ol' days.
---