No Comments
Ultimate 6er | New England Patriots Pre-Big Game Guide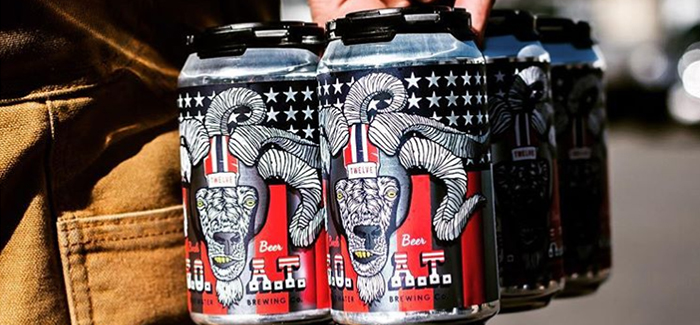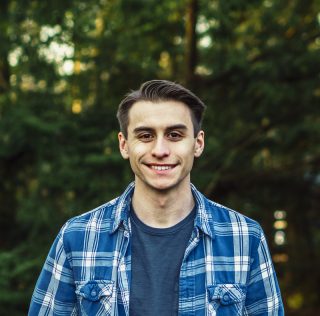 Dynasties are a thing of wonder. The Romanov Dynasty, the Ming Dynasty, the Brady-Belichick Dynasty–the list goes on.
For the New England Patriots, Super Bowl LIII marks their ninth appearance since 2002, their fourth in five years, and their third straight. For fans of the Patriots, it's hard to not feel spoiled by the amount of championships in the 21st century. It's also hard to not feel spoiled by the amazing craft beer the region has to offer. For fans of all the other 31 NFL teams, well… does the word "annoyed" come to mind?
I was 8 when the Patriots won their first Super Bowl. So, being a Massachusetts-native, it felt only fitting for me to honor yet another Super Bowl appearance for the Patriots. Patriots fans, this Ultimate 6er is for you.
It's no secret that a lot of New Englanders start their day with Dunkin'. So it was no surprise that the well-known Boston-based Harpoon Brewery collaborated with Dunkin' on a coffee porter. Harpoon, a veteran in the craft beer industry, started in 1986 and is most famous for its IPA. But don't be fooled–Harpoon makes a mean porter, too. Pouring incredibly dark, this smooth and robust porter couldn't be drank at a better time of year.
https://www.instagram.com/p/BtGuFsiBTT4/
---
If you believe this is the end of an era for the Patriots, then what better way to toast to it than with Dynasty, an imperial stout from Night Shift Brewing? Tom Brady and Bill Belichick won their first Super Bowl in 2002 against the then-St. Louis Rams. Seventeen years later, they're back where they started against the Rams. If this is the last championship won by the Patriots in the Brady-Belichick era, it would be a fitting bookend.
Night Shift Brewing seems to frequently release new beers. I don't know how they do it, but their creativity is through the roof. Dynasty is just one of their many concoctions. When you see several breaths in the cold air coming from a huddle, you'll be happy you have this rich imperial stout to keep you warm.
https://www.instagram.com/p/Bsq1Ahjlz1c/
---
Bill Belichick is the longest-tenured active head coach in the NFL. He's been with the Patriots for the past 19 years, holds numerous records, and is the winningest coach in Patriots history. Wachusett Brewing, out of Westminster, MA, came up with the clever name of Bella Czech Pils to honor him. Featuring his iconic hoodie on the can, this traditional Czech Pilsner is smooth and crisp, which is perfect for sipping on once the game is underway.
https://www.instagram.com/p/BrvOttBg8Ep/
---
There's been quite the dispute over who is actually the G.O.A.T., or Greatest of All Time. That debate may never get settled, but for Bent Water Brewing, along with all other Patriots fans, there is no debate: Tom Brady is the answer. They say so through their bock, G.O.A.T.
While the image of the goat on the label represents the acronym, there's also a bit of history to the beer style. Bent Water writers, "When Munich brewers took to making this style, they called it "Einbeck", however in the Bavarian dialect "Einbeck" is pronounced "ein Bock", which coincidentally means "a billy goat." There you have it–it all makes sense!
https://www.instagram.com/p/Bs3cpkOgiKW/
---
What makes a true New Englander? The better question right now would be, who makes a True New Englander? The answer is Trillium, one of the most renowned breweries in Massachusetts. At 8.1% ABV, this double IPA has notes of pineapple, lychee, mango, and more. You might want to break this out during halftime, especially if you're itching for the halftime show to end.
https://www.instagram.com/p/Bs3jTufgtQy/
---
One of the most well-known breweries in the industry, Samuel Adams was a forefather for the modern craft beer industry. And, because the real Samuel Adams was considered a patriot, it'd be ridiculous to leave this brewery out of this Ultimate 6er. There were a few different options of Sam Adams beers that could have ended up in this slot, such as the recent release of Too Old, Too Slow, Still Here, a farmhouse double New England IPA. But the Boston Lager is a classic–a beer I rely on when I'm looking for something familiar. And, just like we rely on the Boston Lager for a classic beer, let's rely on the Patriots for another Super Bowl win.
Feature image courtesy of Bent Water Brewing.
---