No Comments
Pour List | Win Tickets to Saturday's Boulder Winter Craft Beer Festival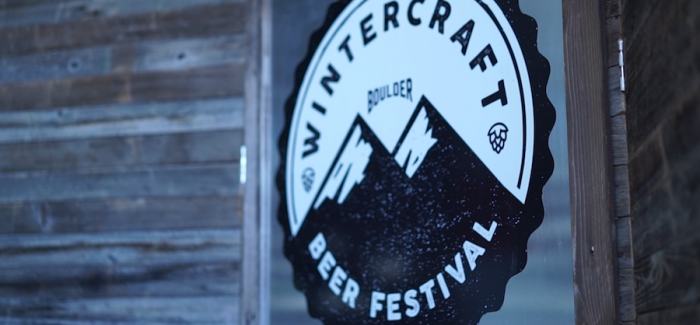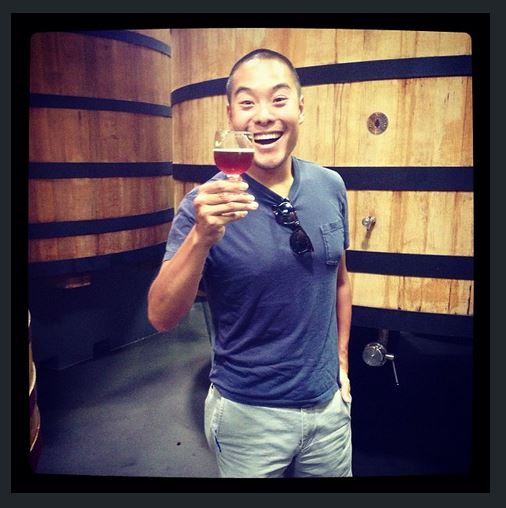 Now in its fifth year, Winter Craft Beer Festival returns to Boulder this Saturday to once again showcase some of independent craft beer's best winter seasonals. This year's fest will feature 55 breweries showcasing over 150 beers plus live music, a silent disco and food options, all while supporting the Colorado Brewers Guild.
"We are proud to partner with Colorado Brewer's Guild and showcase those breweries that are independent," says co-founder Ross Bowdey.
Regardless of their size or origin, participating breweries will once again share commonality in that they satisfy the Brewers Association's definition of "independent craft brewer."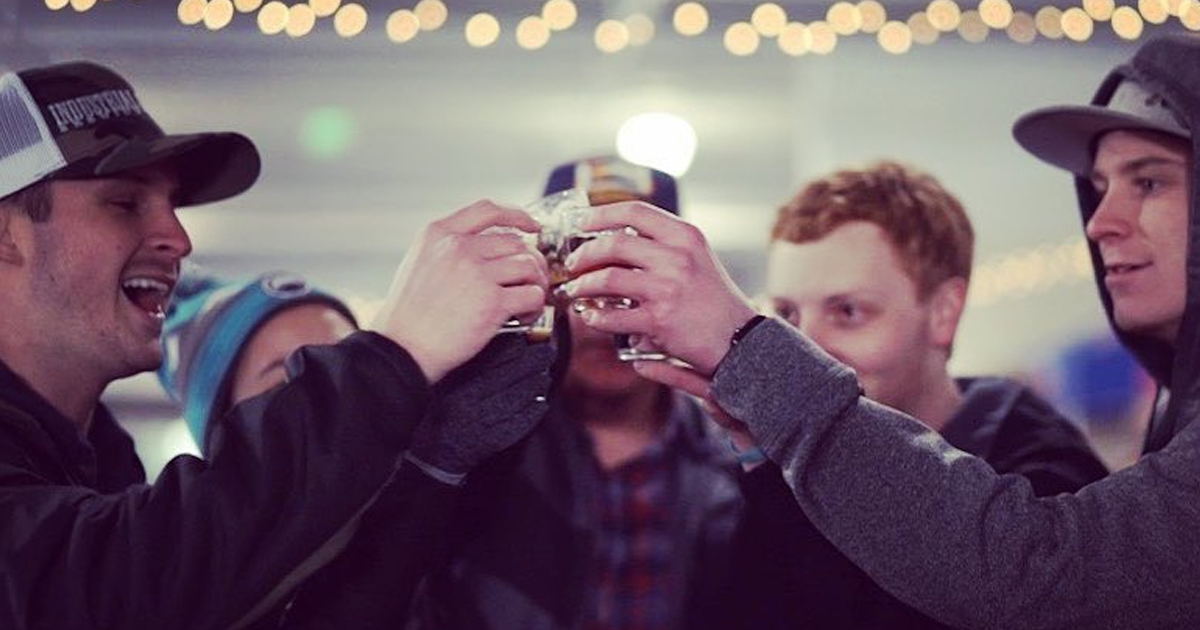 General admission tickets are available for $45, including a souvenir glass and unlimited samples, and $65 for the VIP package, which comes with a one-hour early entrance as well as a limited edition stainless steel growler. But use the promo code PORCH for $5 off either ticket type. Designated drivers can gain admittance for $5.
If you're feeling lucky, subscribe to PorchDrinking's newsletter and enter our contest by e-mailing [email protected] with WINTER CRAFT BEER FEST in the subject line, as well as your first and last name in the body of the e-mail to enter for a chance to win two tickets to the fest.
Now without further ado, here's the pour list for Saturday's festival:
| Brewery | Beers | | | |
| --- | --- | --- | --- | --- |
| Bell's Brewery | Two Hearted IPA | | | |
| Bell's Brewery | Official Hazy IPA | | | |
| Beyond the Mountain | Prima Mexicana Amber Lager | | | |
| Beyond the Mountain | Freak-ulus Stout | | | |
| Black Bottle Brewery | Zero to Tooty Fruity - Sour Peach Saison | | | |
| Black Bottle Brewery | Scuba Steve IPA | | | |
| Bootstrap Brewing | Chillax Pinapple Gold | | | |
| Bootstrap Brewing | Stick's Pale Ale | | | |
| Bootstrap Brewing | Lush Puppy Juicy IPA | | | |
| Bootstrap Brewing | Insane Rush IPA | | | |
| Bootstrap Brewing | Wreak Havoc Imeprial Red | | | |
| Boulder Beer | Irish Blessing Oak-Aged Coffee Stout | | | |
| Bristol | Laughing Lab Scottish Ale | | | |
| Bristol | Beehive Wheat Ale | | | |
| Bristol | Compass IPA | | | |
| Capitol Creek | Count Milkula - Vanilla Milk Stout | | | |
| Capitol Creek | Saratella Pale Ale | | | |
| Cerveceria Colorado | Venga Mexican Lager | | | |
| Cerveceria Colorado | Senor Pina Pineapple Blonde Ale | | | |
| Cigar City Brewing | TBA | | | |
| Crazy Mountain | Hookiebobb IPA | | | |
| Crazy Mountain | Creedence Pilsner | | | |
| Crooked Stave | Sour Rose | | | |
| Crooked Stave | Coffee Baltic Porter | | | |
| Crooked Stave | Von Pilsner | | | |
| Crooked Stave | Nightmare on Brett | | | |
| Crystal Springs Brewing | Blood Orange Kolsch | | | |
| Crystal Springs Brewing | IPA | | | |
| Declaration | TBA | | | |
| Denver Beer | Graham Cracker Porter | | | |
| Denver Beer | Big Juicy Freak Double IPA | | | |
| Denver Beer | Princess Yum Yum Raspberry Kolsh | | | |
| Dry Dock | Apricot blonde | | | |
| Dry Dock | Grapefruit Double IPA | | | |
| Dry Dock | Coffee Stout | | | |
| Eddyline Brewery | Crank Yanker IPA | | | |
| Eddyline Brewery | Brut IPA | | | |
| Eddyline Brewery | River Runners Pale Ale | | | |
| Eddyline Brewery | Raspberry Wheat | | | |
| Epic Brewing | Escape to Colorado IPA | | | |
| Epic Brewing | Tart & Juicy Sour IPA | | | |
| Epic Brewing | Son of a Baptist Coffee Stout | | | |
| Fate Brewing | Helles | | | |
| Fate Brewing | Coffee IPA | | | |
| Fate Brewing | Marzenbier | | | |
| Fate Brewing | Chocolate Raspberry Porter | | | |
| Fiction Beer | Headology Triple NE IPA | | | |
| Fiction Beer | Jane - Blackberry Dark Sour | | | |
| Fiction Beer | Arcadia Mixture Brown Porter | | | |
| Gravity Brewing | Helles | | | |
| Gravity Brewing | Baltic Porter | | | |
| Great Divide | Orabelle Belgian Style Ale | | | |
| Great Divide | Heyday Modern IPA | | | |
| Great Divide | Claymore Scotch Ale | | | |
| Holidaily Brewing | Belgian BuckWit | | | |
| Holidaily Brewing | Fat Randy's IPA | | | |
| Holidaily Brewing | Favorite Blonde | | | |
| Horse and Dragon | Adventure on NW IPA | | | |
| Horse and Dragon | Fire Captain Irish Red Ale | | | |
| Horse and Dragon | Sad Panda Coffee Stout | | | |
| Industrial Revolution | Blonde Stout | | | |
| Industrial Revolution | Basil Double IPA | | | |
| Joyride Brewing | Colorado Cougar Pale Ale | | | |
| Joyride Brewing | Edgewater IPA | | | |
| Joyride Brewing | Glockenspiel Munich Dunkel | | | |
| Joyride Brewing | PSA: Check Your PSA Blueberry Smoked Porter | | | |
| La Cumbre | Elevated IPA | | | |
| La Cumbre | Altimeter IPA | | | |
| La Cumbre | Blood Orange Sour | | | |
| La Cumbre | A Slice of Hefen | | | |
| La Cumbre | Malpais Stout | | | |
| Liquid Mechanics | Lucid AF West Coast IPA | | | |
| Liquid Mechanics | Hop Nectar NE Pale Ale | | | |
| Liquid Mechanics | Dark Foreboding Dark Lager | | | |
| Loveland Ale Works | Darkest Day Chocolate Coconut Porter | | | |
| Loveland Ale Works | Take a New Route Stout | | | |
| Loveland Ale Works | Second Chance Stout | | | |
| Loveland Ale Works | Lemon Bar American Sour Ale | | | |
| Loveland Ale Works | Haze Bros Hazy IPA | | | |
| Mama Bear's brew | Mama Bear's Brew | | | |
| Mama Bear's brew | Poma Packin' | | | |
| Mama Bear's brew | World Peach | | | |
| Melvin | TBA | | | |
| New Belgium | TBA | | | |
| New Image | Also Paul Double IPA | | | |
| New Image | Coriolis Effect | | | |
| New Image | Cran Cherry Crumble Dyad | | | |
| New Planet Beer | Blonde Ale | | | |
| New Planet Beer | Pale Ale | | | |
| New Planet Beer | Tread Lightly Ale | | | |
| New Planet Beer | Seclusion IPA | | | |
| Oasis Brewing | Scarab Red | | | |
| Oasis Brewing | Snoasis | | | |
| Oasis Brewing | Beyond the Pale | | | |
| Odd13 | Intergalactic Juice Hunter NE IPA | | | |
| Odd13 | Jet Man Jimmy Sessionable Hazy Golden Ale | | | |
| Odell | Sippin' Pretty Fruity Sour | | | |
| Odell | Mountain Standard IPA | | | |
| Oskar Blues | TBA | | | |
| Prost Brewing | Pilsner | | | |
| Prost Brewing | Doppelbock | | | |
| Ratio Beerworks | Dear You French Saison | | | |
| Ratio Beerworks | Undone - Mosaic IPA | | | |
| Sanitas | Hoppy Lager | | | |
| Sanitas | IPA | | | |
| Station 26 | Juicy Banger IPA | | | |
| Station 26 | 303 Lager | | | |
| Station 26 | Tangerine Cream | | | |
| Stem Ciders | Chile Guava | | | |
| Stem Ciders | Real Dry | | | |
| Stem Ciders | Hopped | | | |
| Storm Peak Brewing | Chowder Hazy IPA | | | |
| Storm Peak Brewing | Amarillo Wizard RIver Dry Hopped Session Ale | | | |
| Storm Peak Brewing | Coffee Moos Milk Stout | | | |
| Surly Brewing | One Man Most Pit | | | |
| Surly Brewing | Sleek | | | |
| Surly Brewing | 2018 Darkness | | | |
| Telluride | AlpenGOSE | | | |
| Telluride | Ski in Ski Stout | | | |
| Telluride | Russell Kelly Pale Ale | | | |
| The Post | Howdy Pilsner | | | |
| The Post | Ski Tan - Hoppy Red Lager | | | |
| Thirsty Monk Brewing | Monkshake Belgian IPA | | | |
| Thirsty Monk Brewing | Vanilla Salted Caramel Stout | | | |
| Twisted Pine Brewing | Intercept IPA | | | |
| Twisted Pine Brewing | James Brown | | | |
| Twisted Pine Brewing | 2017 Northstar Imperial Porter | | | |
| Upslope | Rocky Mountain Kolsch | | | |
| Upslope | Craft Lager | | | |
| Upslope | 2019 Experimental IPA | | | |
| West Flanders | Juiced Up Double IPA | | | |
| West Flanders | Cocoa-Nutz Coconut Stout | | | |
| Wibby Brewing | Wibby IPL | | | |
| Wibby Brewing | Lightshine Radler | | | |
| Wibby Brewing | Double Dunkel | | | |
| Wild Woods Brewery | Nature's Nuts Imperial Stout | | | |
| Wild Woods Brewery | Frozen Forest Barleywine | | | |
| Wonderland Brewing | Alice Belgian Blonde | | | |
| Wonderland Brewing | English Pale Ale | | | |
| Woods Boss | Fruity Flash Sour | | | |
| Woods Boss | Hisolda - Irish Coffee Cream Stout | | | |
| Woods Boss | The Oswald Full of Hops NE IPA | | | |
| Woods Boss | Chardonnay Barrel Aged Saison Pardiso | | | |
---