No Comments
2019 Collaboration Fest Pour List Reveals Extreme Experimentation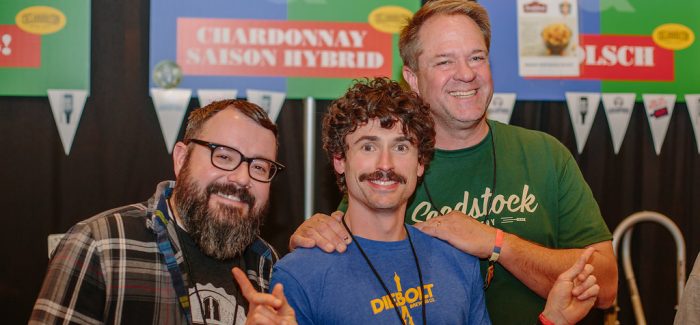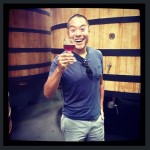 In an age when beer festivals have become a dime a dozen, Collaboration Fest remains a bastion of creativity and innovation. With 122 collaboration projects, uniting 195 breweries spanning 41 different states, along with two international breweries, this year's Collaboration Fest once again captures the true spirit of community, which has been so deeply ingrained in the craft beer industry.
Over the years, the chance to collaborate on special one-off projects has allowed breweries to push the boundaries on innovation and creativity in their beers. This morning, Collaboration Fest, announced a working initial pour list lineup, and from what we can infer thus far, this year's participants are pulling out all the stops once again. That said, deciding between which of these specialty beers to try can be a bit daunting, so here's a quick breakdown based on what we know thus far.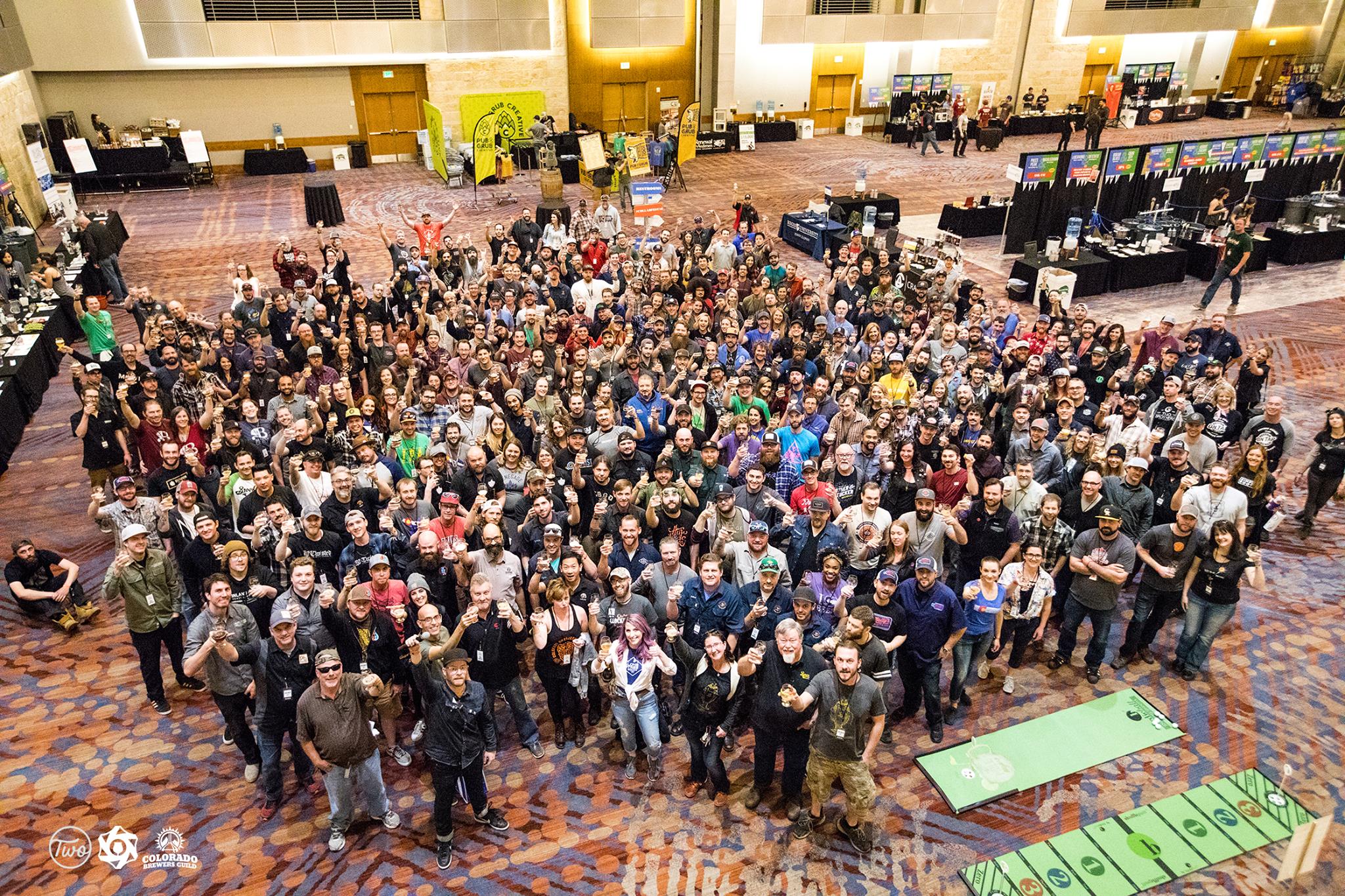 This year's 6th Annual Collaboration Fest taking place on Saturday, March 16 at the Hyatt Regency in downtown Denver, will be upping the ante to include over 100 unique beers from over 200 breweries. The event runs from 3-6pm for General Admission ticket holders with VIP ticket holders having access to the festival from 2-6pm. Tickets are currently available for $65 for General Admission with VIP ringing in at $85.
Be sure to check in with PorchDrinking as we get closer to the event, as we'll have more in-depth coverage on some of the fest's most interesting collaborations and we'll be giving away a pair of tickets to the festival as well.
2019 Collaboration Fest Initial Beer List
14er Brewing Company & Eddyline Brewery
Hazy IPA
300 Suns Brewing & Gemini Beer Company
Imperial Brown Ale
4 Hands Brewery & Left Hand Brewing Company
Barrel-Aged Imperial Milk Stout with Boysenberry
4 Noses Brewing & Fernson Brewing Company
2x NE IPA with Passionfruit and Dragon Fruit
4 Noses Brewing & Odd 13
Barrel-Fermented Witbier and India Pale Lager
Alternation Brewing Company & Blue Tile Brewing
Tequila Barrel Saison with Dragonfruit
Alternation Brewing Company & CO-Brew
Nitro Fruited Barrel Aged Belgian Quad
Angry James Brewery & Vail Brewing Company
Belgian Golden Strong & Barrel-Aged with Sage
Atrevida Beer Company & Makin' Noise
Dark German Ale
Baere Brewing Company & Baerlic Brewing Company
Nordic Saison with Juniper
Baere Brewing Company & Mockery Brewing
Sourdough Sour
Banded Oak Brewing & Odyssey Beerwerks
English Barleywine / Cocktail-Inspired Barrel-Aged Barley Wine
Beyond The Mountain Brewing Company & Endo Brewing Company
Black IPA with Coffee
Black Bottle Brewery & Accomplice Brewing Company
Blueberry Protein Milkshake IPA
Blue Tile Brewing & Xicha Brewing & Dos Luces Brewery
Golden Ale
Bruz Beers & Thirsty Monk
Belgian Quadrupel (one version with Blackcurrants)
Burly Brewing Company & 105 W. Brewing Company & Iron Mule Brewing & Wild Blue Yonder Brewing & Rockyard Brewing Company
Experimental Brew
Burly Brewing Company & 105 West Brewing Company
Imperial Black & Tan
Butcherknife Brewing Company & Crow Hop Brewing Company
Berliner Weisse
C.B. & Potts – Denver Tech Center & Dead Hippie Brewing & C.B. & Potts – Highlands Ranch
Breslau-Style Dark Schoeps
Call to Arms Brewing Company & Fair State Brewing Cooperative
Oak-Fermented Wild Saison
Call to Arms Brewing Company & Our Mutual Friend Brewing
All Colorado Ingredient Alt Beer
Cannonball Creek Brewing Company & Colorado Beer Media
Pre-Prohibition Style Pilsner
Cannonball Creek Brewing Company & Riip Beer Company
Brut IPA
Capitol Creek Brewery & Scratchtown Brewing Company
Hazy IPA
Casey Brewing and Blending & Outer Range Brewing Company
IPA
Cellar West Artisan Ales & Working Draft Beer Company
Oak Aged Brett Saison
Cerebral Brewing & WeldWerks Brewing Company
New England-style Double IPA Brewed with Nelson Sauvin, Sabro, and Citra Hops
Chain Reaction Brewing & Square State Brewing
Blackberry Brut IPA
Cheluna Brewing Company & Prost Brewing
Eisbock
Cheluna Brewing Company & Uberbrew
Barrel-Aged Gosé
Coal Mine Ave Brewing Company & Seedstock Brewery
Margarita Imperial Gose
Comrade Brewing & Epic Brewing
Dry-Hopped California Common
Comrade Brewing & Pelican Brewing
IPA with Orange Peel and Citrusy Hops
Copper Kettle Brewing Company & Lost Cabin Beer Company
Specialty New England IPA
Crooked Stave Artisan Beer Project & Omnipollo
Wild Ale Fermented in Oak Foeders with Blackberries and Lactose
Crystal Springs Brewing Company & White Labs Brewing Company
Kumquat Rye Sour
Dead Hippie Brewing & Twisted Vine Brewery
Barrel-Aged Honey Ale
Declaration Brewing & Great Divide Brewing Company
Double Juicy IPA
Denver Beer Company & Dangerous Man Brewing Company
Tart Milkshake IPA with Rose Petals and Coriander
Dry Dock Brewing & Steamworks Brewing Company
Malt Liquor and American Adjunct Lager
Dueces Wild Brewery & Brass Brewing Company & Cerberus Brewing Company
Imperial IPL
El Rancho Brewing Company & Barrier Brewing
Pina Colada Milkshake IPA
Elevation Beer Company & Iron Bird Brewing
English Mild
Epic Brewing & Ellipsis Brewing
Wheat Wine Ale Brewed with Honey and Flower Tea
Fiction Beer Company & Calicraft Brewing Company
Mixed Fermentation Brut IPA with Voigner Grapes and Peach
Fossil Craft Beer Company & Cerberus Brewing Company
Blended Brut Farmhouse IPA
Funkwerks & Jessup Farm Barrel House
Juicy IPA with Chocolate
Funkwerks & Reuben's Brews
Barrel-Aged Brett Saison with Cherries
Gilded Goat Brewing Company & Goat Patch Brewing Company
A Sour with Herbs & A French Saison with Herbs
Glenwood Canyon Brewing Company & Capitol Creek Brewery
Norwegian Farmhouse Ale
Goldspot Brewing Company & Makin' Noise
Rye
Great Divide Brewing Company & Boneyard Beer
Imperial Stout
Grist Brewing Company & NightLife Brewing Company
Cinnamon Roll Brown
Guanella Pass Brewing Company & Strange Craft Beer Company
Rye Saison
High Hops Brewery & Horse & Dragon Brewing Company
Blonde Baltic Porter
Intrepid Sojourner Beer Project & Altitude Chophouse and Brewery
Sahti
Intrepid Sojourner Beer Project & Spice Trade Brewing
South American Golden Strong
Jagged Mountain Craft Brewery & 105 West Brewing Company
Rum Barrel Aged Imperial Ice Cream Old Ale
Jameson & Great Divide Brewing Company
Saison Aged in Jameson Barrels with Ginger
Jameson & Revolution Brewing
Nitro Vanilla Barrel-Aged Imperial Stout
LandLocked Ales & Great Frontier Brewing Company & WestFax Brewing Company & 6 & 40 Brewery
Double IPA
Launch Pad Brewery & Bent Barley Brewing
Milkshake IPA
Liquid Mechanics Brewing & Bottle Logic
BA Barleywine
Little Machine Beer & Joyride Brewing Company
Peanut Butter Jelly (Blend) Concept
Living The Dream Brewing & Angry James Brewing
Imperial Coffee Brown
Living The Dream Brewing & Independence Brewing
Pina Colada Milkshake IPA
Locavore Beer Works & Ancestry Brewing
Belgian Golden Strong with Oregon Cherries and Local Honey
Lone Tree Brewing & Downhill Brewing
Brute Smash Kettle Sour Session IPA with Fruit
Lone Tree Brewing Company & Mason Ale Works
Hazy IPA with wood added
Maxline Brewing & Timnath Beerwerks
NE IPA & IPL
McClellan's Brewing Company & Pink Boots
Brown Ale
McClellan's Brewing Company & The Inveralmond Brewery
Cask Conditioned New England IPA
Mockery Brewing & Crooked Stave Artisan Beer Project & Our Mutual Friend & 14er Brewing & Black Shirt Brewing & Epic Brewing & Great Divide Brewing & River North Brewery
Mushroom Schwarzbier
Mockery Brewing & The Hidden Mother Brewery
Sahti
Mountain Cowboy Brewing Company & Berthoud Brewing Company
American Amber with Coffee
New Image Brewing & Molly's Spirits
Secret Stache – Imperial Pistachio Ice Cream Stout
New Image Brewing & More Brewing
Meet the New Boss – Imperial Stout with Coffee, Cacao, Cinnamon and Vanilla
New Image Brewing & Station 26 Brewing Company
Talkin' Shit – Sour IPA with Simcoe and Mosaic
New Terrain Brewing Company & Molly's Spirits
Desert Beliner Weisse with Yogurt
Odd13 Brewing & Carton Brewing
Fruited Hazy IPA
Odell Brewing – RiNo Brewhouse & Brewability Lab
Mango Coconut Gose
Odell Brewing – RiNo Brewhouse & Pinthouse Pizza & Single Hill Brewing
American Style IPA
Our Mutual Friend Brewing & Alesong Brewing & Blending
Smoked Citrus Gose with Oregon Sea Salt
Paradox Beer Company & Purpose Brewing
Modern Farmhouse Ale
Peak to Peak Tap & Brew & Rockyard Brewing Company
ESB
Periodic Brewing & Donavon Brewing & Mother Tucker Brewery
Cereal Mash Cloudy Low Bitterness IPA
Pikes Peak Brewing Company & Red Leg Brewing & Cerberus Brewing Company & FH Beer Works & Black Forest Brewing Company & Goat Patch Brewing Company & Dueces Wild Brewery & JAKs Brewing Company
Specialty Saison
Platt Park Brewing Company & Tattered Flag Brewery + Still Works
Milkshake IPA
Primitive Beer & Liquid Mechanics Brewing
Methode Traditionnelle Re-Fermented on Nectarines
Ratio Beerworks & Revolution Brewing
Southern Hemisphere-style Pilsner
Ratio Beerworks & Westbound & Down
Mixed Culture French Saison
Red Truck Beer Company & 1623 Brewing Company
Experimental
Red Truck Beer Company & Snowbank Brewing Company
Orange Cream Stout
Renegade Brewing Company & Chilly Water Brewing
Hazy India Pale Lager
Sanitas Brewing Company & BJ's Restaurant and Brewhouse
SMASH with Space Yeast
Sanitas Brewing Company & The Bakers Brewery
Barleywine
Ska Brewing & Call to Arms Brewing Company
Baltic Porter
Ska Brewing & Nynashamns Angbryggeri
Rauch Doppelbock
Sleeping Giant Brewing Company & To Øl
Oenobeer
Something Brewery & Colorado Plus Brew Pub
Avocado Beer
Station 26 Brewing Company & Brink Brewing Company
Imperial Milk Stout
Storm Peak Brewing Company & Roadhouse Brewing Company
Milkshake IPA, Brut IPA
Strange Craft Beer Company & Freetail Brewing Company
Ancho Chili, Bitter Orange and Lemongrass IPA
Strange Craft Beer Company & The Brew on Broadway & Black Sky Brewing & Chain Reaction Brewing Company
Ramen Golden Ale (Chain Reaction), Hoppy Belgian Abbey (Strange), Belgian Golden IPA (BOB), and White Grape Saison (Black Sky)
Telluride Brewing Company & Cannonball Creek Brewing Company
American Pale Ale
The Grateful Gnome & Old 121 Brewhouse
English Mild
The Post & Rock Bottom Brewery – Longmont
Brut Berlinerweiss
Tivoli Brewing Company & Grist Brewing Company & Root Shoot Malting
Juicy, Hazy, Milkshake Double IPA with Guava
Tivoli Brewing Company & MSU Denver
Belgian Tripel (Brut)
TRVE Brewing & New Belgium Brewery
Foeder and Barrel Blend
TRVE Brewing & Other Half Brewing
Barrel Blend
Upslope Brewing Company & Wild Woods Brewery
Half and Half (aka Black and Tan)
Vail Brewing Company & Lone Pine Brewery
Brut IPA
WestFax Brewing Company & Resolute Brewing Company
Biere de Mars (one version with Brett in Red Wine Barrels)
Wild Blue Yonder Brewing Company & Left Hand Brewing Company
Brett Pale Ale
Wiley Roots Brewing Company & Fiction Beer Company
New England Style IPA
Woods Boss Brewing & The Hidden Mother Brewery & Jagged Mountain Craft Brewery
Kviek Brewed with Ponderosa Pine Trees
Woods Boss Brewing Company & Soulcraft Brewing
Kettle Sour New England IPA
Wynkoop Brewing Company & Wonderland Brewing Company
Brut IPA
Zuni Street Brewing Company & Kansas City Bier Company
Heller Bock
Zwei Brewing Company & Black Bottle Brewing Company
Rye Pils
---