No Comments
2019 GABF Awards Results | Who Won Big at This Year's Competition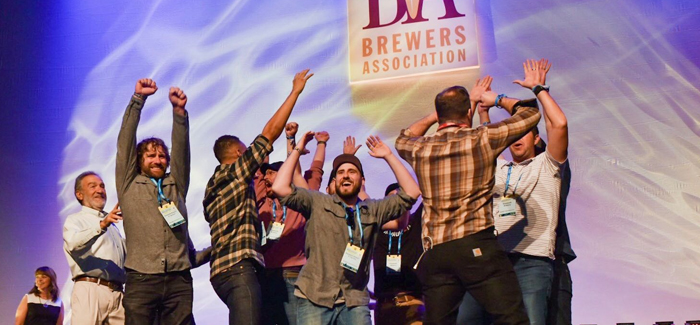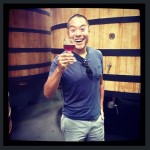 The 2019 Great American Beer Festival has crowned their newest batch of champions and standouts. This year, the competition portion of GABF saw 9,497 entries from 2,295 breweries across the country, not to mention an additional 113 Pro-Am entries.
This year's competition also consisted of 107 categories representing 174 different styles.
This year's big winners at the festival were Sun King Brewing 🥇🥇🥇🥈, Rowley Farmhouse Ales 🥇🥈🥉, Comrade Brewing 🥇🥇 (Small Brewing Co. of the Year), Westbound & Down Brewing Co. 🥈🥈, Brink Brewing 🥇🥇 (Very Small Brewing Co. of the Year), Fat Head's Brewery 🥇🥈🥉 and Breakside Brewery 🥇🥉🥉.
California brewers totaled 68 medals this year! Colorado with 40, Oregon racked up 15 medals, Texas picked up 16 medals, 14 winning beers for the state of Washington, Ohio brewers won 15 and North Carolina totaled 12 medals overall.
2019 GABF Major Category Awards
Small Brewpub and Small Brewpub Brewer of the Year
Rowley Farmhouse Ales (Santa Fe, NM)
Mid-Size Brewpub and Mid-Size Brewpub Brewer of the Year
Westbound & Down Brewing Co. (Idaho Springs, CO)
Large Brewpub and Large Brewpub Brewer of the Year
Vintage Brewing Company (Madison, WI)
Very Small Brewing Company and Very Small Brewing Company Brewer of the Year
Brink Brewing Company (Cincinnati, OH)
Small Brewing Company and Small Brewing Company Brewer of the Year
Comrade Brewing Company (Denver, CO)
Mid-Size Brewing Company and Mid-Size Brewing Company Brewer of the Year
Silver City Brewery (Bremerton, WA)
Brewery Group and Brewery Group Brewer of the Year
Kern River Brewing Co. (Kernville, CA)
2019 GABF Winners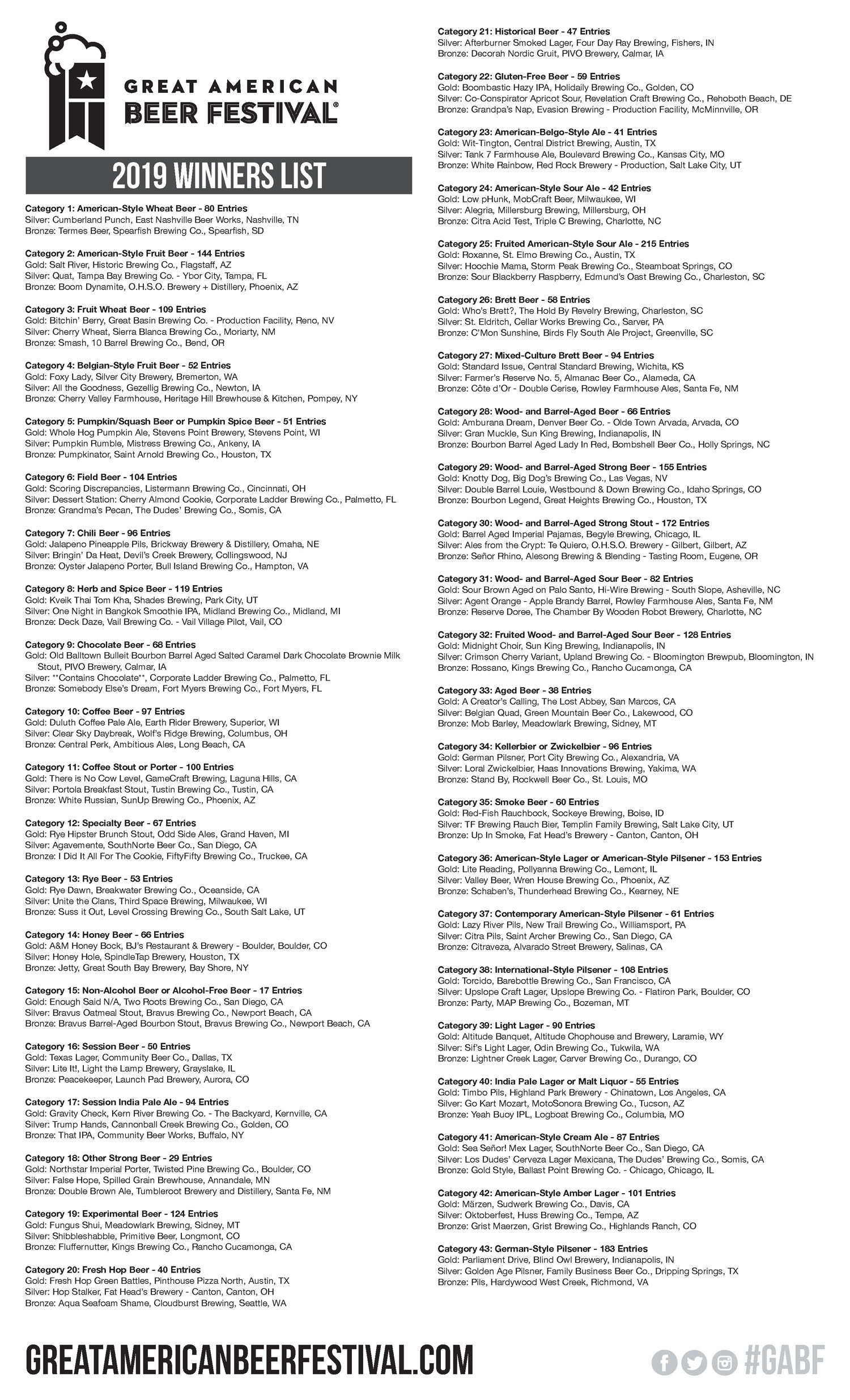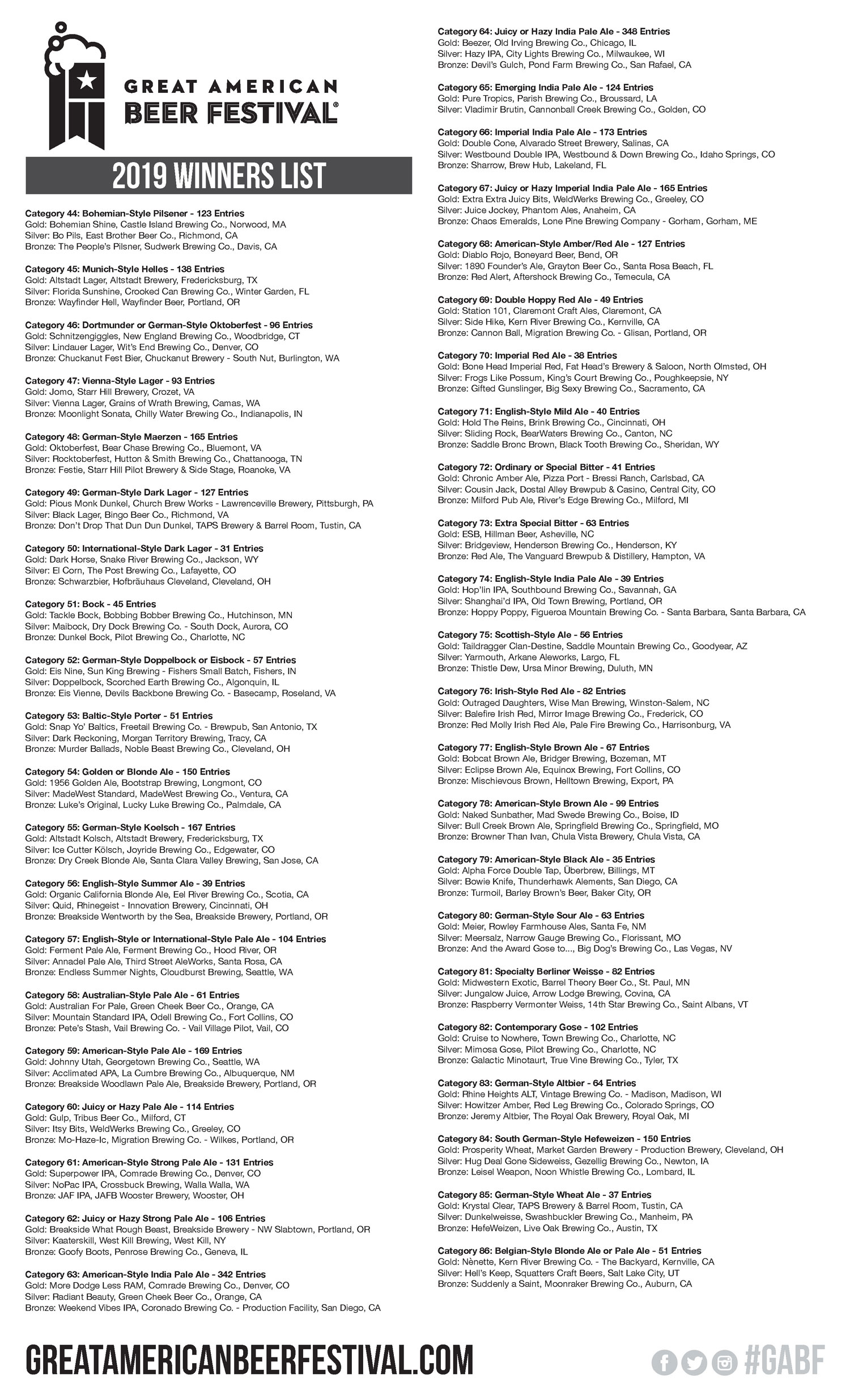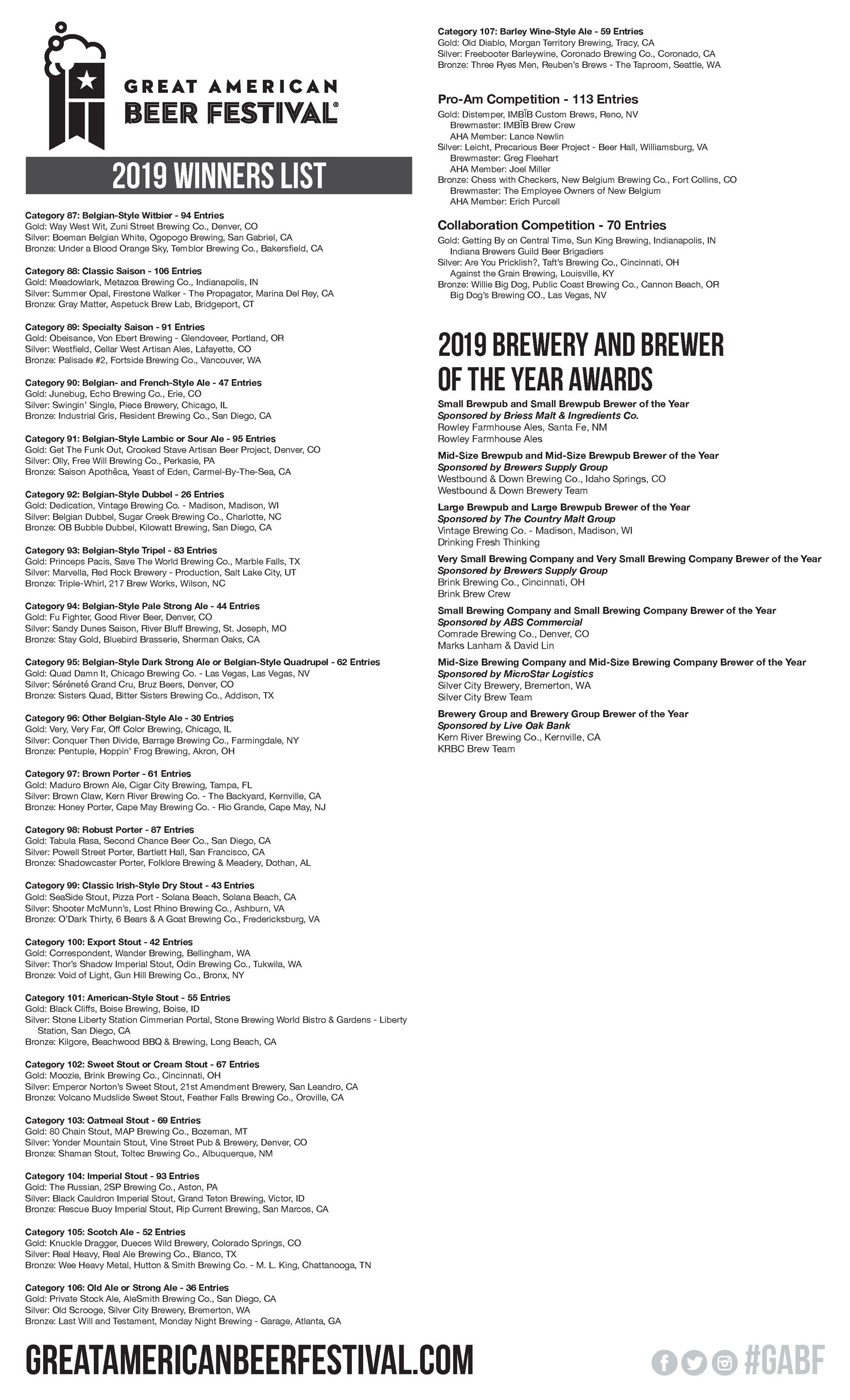 ---