No Comments
Transient Artisan Ales | Buckley Reserves No. 1 and No. 2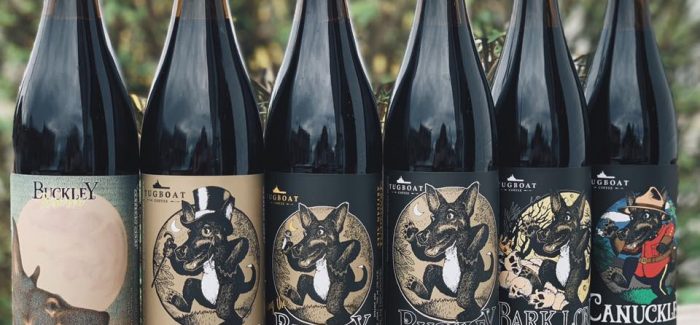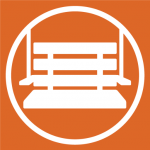 On a rainy May 19, more than 1,000 people showed up to the sleepy, lake town of Bridgman, Mich., all because a dog tricked his owner to get out of bed, so he could have the warm spot.
They came to Bridgman, and more specifically Transient Artisan Ales, one of the country's most underrated producers of prolific barrel-aged stouts, because the day marked Buckley's birthday, and Buckley's birthday means some fantastic beers were about to be celebrated.
At least that's how Transient Owner Chris Betts describes it. May 19th was Transient's annual Bark Lord Day, the brewery's largest release of the year, and an unrivaled celebration for the owner's beloved dog Buckley.
Meet Buckley
Buckley, the beer, came into existence when Buckley, the dog, was just a puppy. Bursting with energy, Buckley would wake Betts up at 4 in the morning to go outside. After they returned, Buckley would hop into bed, cuddle up and fall back to sleep, "and I'd just have to stay up," Betts said. That's when the idea for a Breakfast Stout came to mind.
Betts brewed a batch of Buckley, loaded it with coffee, vanilla, and maple syrup, then pondered when to release it.
"I wanted to have our biggest release of the year coincide with my dog's birthday to throw him a dog birthday party," Betts said. "…That was the idea behind it. We wanted to do a big release every year for his birthday, and the style itself was mainly inspired by [Buckley's] personality and how he operated."
The party has grown leaps and bounds and came to a crescendo with this year's six different variants: Bark Lord, Kentuckley, Canuckley, Bring the Ruckley, Reserve No. 1 and Reserve No. 2. Each beer a shining example of the talent and expertise Betts and the Transient crew bring to every brew day.
New friends came to the party
While Bark Lord, Kentuckley, Canuckley and Bring the Ruckley are old stalwarts of Bark Lord Day, this year saw the introduction of Reserves No. 1 and No. 2, which was notable for several reasons. Betts was on the phone with Foeder Crafters of America outside of St. Louis, when the owner told him about his idea for a spirit-aged foeder. Basically, the owner brought in up to 50 gallons of a spirit and cycled it through the foeder with a spray ball to embed the flavor into the tank.
"We wanted to try it out and be the first brewery to do that," Betts said. "He got 50 gallons of a local whiskey and applied a really heavy char to the barrel. … he circulated the whiskey and just let it cycle through the spray ball all day."
The foeder made it's way to Michigan, and a batch of Buckley went in. Six months, later that batch was transferred to bourbon barrels (No. 1) and then also maple syrup bourbon barrels (No. 2), where it sat for another year.
"We thought they tasted really unique and different than when it was just barrel-aged," Betts said. "Originally we were going to blend them back together and do something where it was different ages, but it ended up being so unique that we wanted to keep them separate."
The Reserves were a resounding success and garnered a reputation through the craft beer community. Since then Betts and Transient released Prince of Barkness, a Barklord version of Reserve No. 1, and Junie Reserve, a foeder-aged variant for Betts' other dog Junie.
Next year, you're invited
Betts said the growing popularity of Buckley day continues to surprise him and everyone at Transient.
"Every year, we're just trying to stay ahead of the demand for it," Betts said. "And every year we fail at that. It's been so unexpected. We did twice as much barrel-aged beer this year than we did last year, and we did twice as much last year as the year before. … Every year, we double the barrel-aged amount and hopefully we continue growing it to get to a point where we're meeting demand for that day."
While he couldn't preview any beers for Buckley's next birthday party, Betts did say that the reserve series will continue, albeit possibly as a belated birthday present from Buckley to us. Not knowing how the first reserve beers turned out, delayed the process, so the reserve series may make an appearance at Buckley's day, or they'll be released slightly later in the year.
That growing popularity has also affected the brewery logistically. A thousand people descending down on Transient and Bridgeman takes it toll, but Betts said he has plans to make the event even larger and smoother next year.
View this post on Instagram
"We don't have any concerns about the products, we just want the experience to be on par," he said. "We want people to leave with a positive outlook on that experience."
As for how Buckley has left his paw prints on Transient, Betts couldn't be happier.
"When we started as an all Saison and barrel-aged Sour brewery we thought those would be the biggest releases, and when we got the new space with the coolship, we thought our coolship beers would be the big draw, and while they have their turnout, it's nowhere near what we get for Buckley day," Betts said. "I love that people are coming out to celebrate my dog and every year we get to raise some money for the humane society on behalf of him. It's all positive for me."
---