No Comments
The 2019 Best of Utah Craft Beer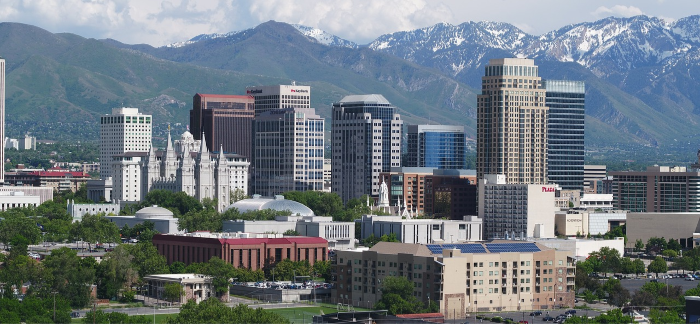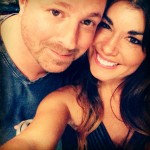 What would America be without its Purple Mountains Majesty? Utah sits amidst some of the most beautiful mountain ranges in the country — and what's better than enjoying a mountain view than with a good beer? Utah may not be the most discussed beer location in the country, but the quality and diversity of its brewing scene can't be ignored. And, like any region, the craft beer community continues to grow and evolve. We hope you enjoy our efforts to compile the 2019 Best of Utah Craft Beer; and we hope you get a chance to drink a few of our regional beers soon!
Favorite Beers of the Year
1. T.F. Brewing:  Beechwood Rauchbier
2.T.F. Brewing:Harvey Cream Stout
3. 2 Row Brewing: Divine Lunacy Belgian Quad
4. Salt Flats / Hopkins: Chili Mangose Gose
5. Shades Brewing: Kveik 8 (Pina Colada) Sour Ale
6. SaltFire Brewing: Barrel-Aged Baltic Porter
7. T.F. Brewing: Squirrel Hazy IPA
8. Level Crossing: Suss It Out Rye IPA
9. Fisher Brewing: Should've Been 6 Pale Ale
10. Epic Brewing: Big Bad Baptist Vanilla Brandy Imperial Stout
11. 2 Row: Barrel-Aged Dark Alley
12. UTOG: Pucker Time
13. Wasatch Brewery: Kick-Back American Craft Lager
14. Wasatch Brewery: Kick-Back New England Style Double IPA
https://www.instagram.com/p/B6hGDHAhK-l/
Best Beer Events
Ales & Allies at T.F. Brewing:
Who doesn't like a great beer with great people all while playing some of the best games? Game night at T.F Brewing is the place to be. While enjoying some of the state's best beer in one of the hottest locations, you have the chance to learn to play dozens of games, some of which are classics and others may be new to you. No matter what–it's always a good time and draws a nice crowd.
Utah Brewers Guild Fest:
Our local brewer's guild held their first festival. In effort to support independent beer, as well as beer-causes, this unique festival featured most of Utah's main players in the beer world. The fun part about the festival were the collaborations between breweries. Each brewery was paired up with another to come create something unique and give thirsty-goers a try for the first time at the festival. All in all, the festival garnered positive reviews and we anticipate this first one will not be the last.
SLUG Brewstillary:
Another fun event is put on by Utah's SLUG Magazine. It features both local craft beer as locally distilled liquors. Patrons can experience the best of both of these creative worlds in one space. Each year the event has awards for best new product, even awarding for crowd favorites.
Snowbird Oktoberfest
Once mentioned as one of the best 'Oktoberfests' in the United States, this long standing festival keeps bringing out families to get a small taste of what Oktoberfest can be. Featuring traditional fest beer along with food, all in the beautiful scenery of Little Cottonwood Canyon's Snowbird Resort.
Breweries Who Made Moves
Park City Brewing moved out of their original Park City location.
Level Crossing Brewery won a medal at this year's GABF after being open for less than a year, proving that the new guy in town is making some really solid beer.
Head Brewer Chris Detrick has been a successful homebrewer for years. He brought some of his long standing recipes and introduces several new ones all while making the jump to the big leagues.
T.F. Brewing won a medal at this year's GABF after being open less than a year.
Kevin Templin, formally of Utah's Red Rock Brewery, jumped back into the scene in a big way. By focusing on the family brewery aspect of the business, the crew created one of Utah's most special social spaces for a beer.
https://www.instagram.com/p/B3QTQ1GB0Gn/
Breweries to Watch in 2020
Shades Brewing
It always seems like Shades Brewing has something up its sleeve. With its popular Kveik line of beers (and now its foray into the "low-calorie" market with its FIT line) the South Salt Lake brewery is keeping things interesting.
It will be interesting to see how expansion impacts two breweries in 2020. Strap Tank opened a second location in Lehi and Zion Brewery is planning to open a new location in St. George any day now.
Toasted Barrel could hit its stride in 2020. I'm guessing its barrel program is nearing maturity (two years in June 2020) and we should start to see even more delicious sour beers from them.
Best Up & Coming Breweries
(Based on who we believe have among the most consistently good head brewers)
T.F. Brewing
The Templin Family are living the Templin family dream. They get to do what they love and do it together. This brewery is a beautiful beer haven that brings in steady crowds, every night. Hosting plenty of fun events and having some of the best variety of classic-style beer mixed in with new trends, T.F. is a hit.
Fisher Brewing
This place is plain and simple one of the best hangout spots for beer. It feels like grabbing a cool Colorado brewery and dropping it in the middle of Utah's hottest area for breweries. The brewery has a cool vibe with garage doors leading to an outdoor patio and is a leader in the food truck/brewery relationships. There is no wonder why it's so difficult to find a parking spot. Fisher also kicks out some consistent, tasty beer, along with hosting guest taps, because Head Brewer Colby Fraizer and crew are a friendly bunch.
Another brewery that can be found in a stretch of Utah that would be considered a beer seekers must-stop area. Kiitos is tucked away, but it is worth making the trek to find it. Head brewer, Clay Turnbow, puts his skills to the test attacking each and every possible style of beer–creating excellent results. The brewery is a fun location to visit because they have tons of pinball machines with a light and chill atmosphere.
https://www.instagram.com/p/B4x3pilBIlT/
Brewery Who Had the Biggest Year
It faced a tremendous amount of public pressure in 2019. Yet the 25-year-old brewery still managed to brew beer good enough to win five medals at the International Beer Awards and two at GABF, the most of any Utah brewery.
Biggest Beer Story of the Year (local)
The switch to 5% beer
Without a doubt moving Utah from 4% to 5% on November 1st was the biggest story of the year. Locals in the industry seemed to have mixed feeling about the move. Many preferred to stay where we were at if it was going to be a 5% cap, while others embraced the change and quickly jumped on it. We have seen plenty of new beer on the shelves, and impressive re-branding of many of our classics. All in all, we would say the move has shown to be positive and for most of the beer drinkers in the state they are happy. However, as Fisher Brewing said with the release of their 5% called, "Should've Been 6", it would have been nice to just jump in all the way.
---
Thank you to Tim Haran and Dan Avilez for contributing!
Cheers!
Chris & Sylvia are a #craftbeercouple who love everything beer! Check them out on Instagram @chrishollands & @sylily.
---