No Comments
Hopkins Brewing Co. | Sugar House Pilsner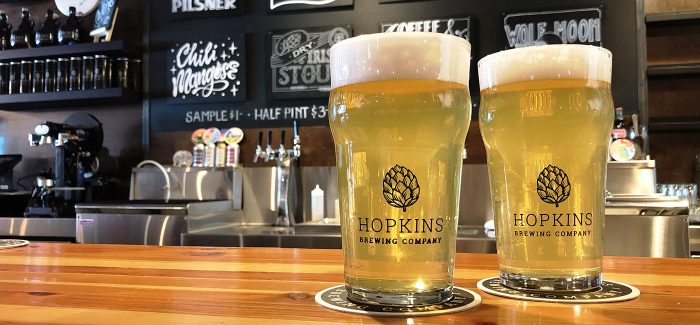 Chad Hopkins, brewer and part-owner of Hopkins Brewing Company, grew up in the Sugar House neighborhood of Salt Lake City, Utah. Now, he's crafting beers that pay homage to his past, like Sugar House Pilsner. The second batch of Sugar House Pilsner hit taps in mid-July and while it's still an easy-drinking 4% ABV lager, this one features a slightly different recipe than the first.
Instead of utilizing Weyermann malt, Hopkins went local and called on Solstice Malt, Utah's first maltster in more than a half-century, to provide the Pilsner malt backbone. A dose of cracker/bread graininess compliments the mild lemony-citrus flavors.
"This one turned out better," Hopkins says. "I like (Solstice) Pilsner malt a lot."
He kept the hops close to home as well, opting for U.S.-grown Saaz. It punches up the citrus aromas and flavors, Hopkins says, while still maintaining a slight earthy spiciness characteristic of the style.
Hops additions in the boil at 90, 60, 30 and 10 minutes provide the "layering" Hopkins sought as he aimed to brew something similar to a pre-Prohibition lager. Flaked maize gives it a light honey-like sweetness.
"For being a Pilsner, it has a good complexity to it," he says. "There's a nice little bitterness on the end; it's a little hoppier than a typical Pils."
The beer ferments at 50 degrees for two weeks, ramping up into the 60s toward the end of fermentation. From there, it goes through a full 30-day lagering period at 32 degrees.
A Hometown Pilsner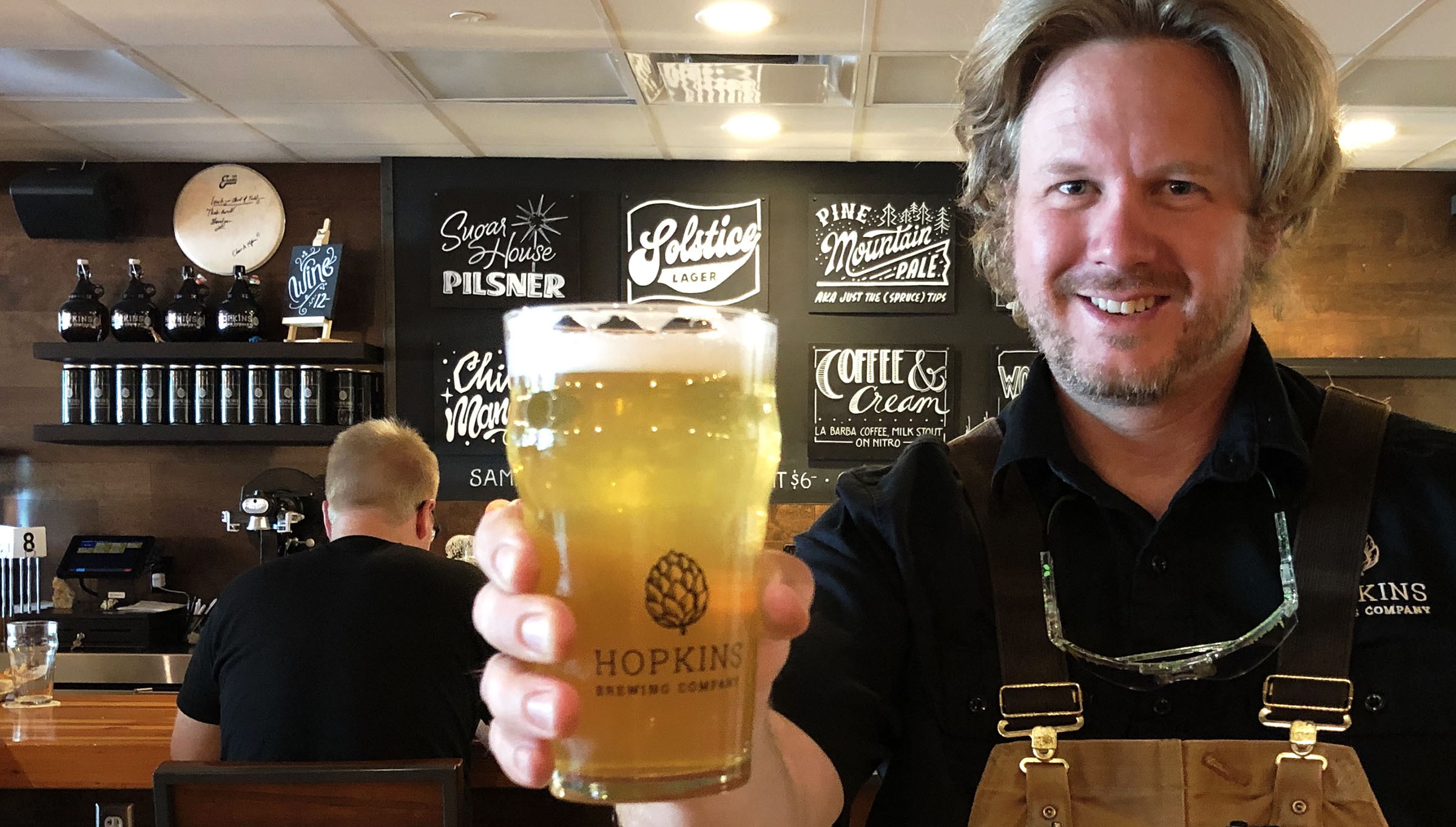 The beer pours a pale yellow with a layer of white foam that sticks around. It's an easy-drinking, flavorful beer that Hopkins predicts will be a staple at the brewpub.
"I love this beer," he says, as we finish our pints on a hot Friday afternoon. "I could drink it all day."
Hopkins Brewing Company, which opened on New Year's Eve 2018, currently only serves its beers at its brewpub in Sugar House. At Utah's annual "Pie & Beer Day" celebration in late July, Hopkins paired his Sugar House Pilsner with slices of quiche from The Eating Establishment.
https://www.instagram.com/p/B0BhouYjkAq/
---