No Comments
5 Questions With Dogfish Head's Founder & President Sam Calagione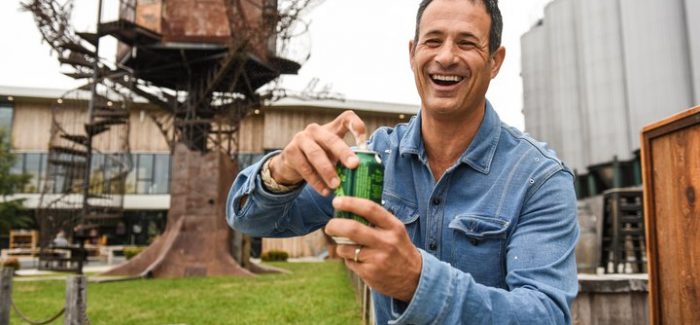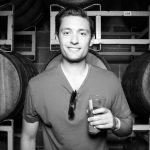 It is still the biggest news to come out of the craft beer industry this year: Boston Beer Company purchased Dogfish Head Brewery for a reported sum of $300 million. The move merges the two brands under the collective roof of Boston Beer Company bringing together the 2nd (Boston Beer Co.) and 13th (Dogfish Head) biggest producers of craft beer in the U.S. It's a massive move that caused shockwaves throughout the craft beer industry and beyond. Craft beer is no longer in its startup phase: It is big business, which sometimes warrants massive moves that can shift the entire trajectory of the market with it.
Of course, Boston Beer Company bringing the Dogfish Head brand onboard also comes with the totemic leadership of its founder, Sam Calagione, who will sit on Boston Beer Company's Board of Directors. Calagione has always been an outspoken and vibrant voice in the craft beer community who frequently zigs where others zags and takes pride in the innovative spirit on which Dogfish Head has built its market share. With the new merger comes a new role for Sam and a new path for Dogfish. In the days following, beer drinkers have voiced valid concerns that the Dogfish brand might get diluted or complacent post-acquisition. True to form, Calagione thinks otherwise and is rather bullish on what the merger can do for his brewery.
I asked Sam five questions about what life looks like for Dogfish Head in a post-merger world, what beer fans can expect from the brewery, the collaboration opportunities that are now available with Boston Beer Company and more. Here's what he said.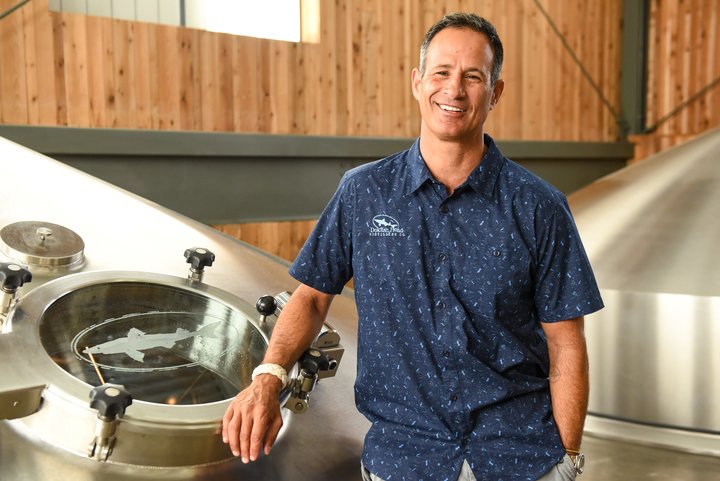 What should consumers expect from Dogfish Head post-acquisition? What are you most looking forward to?
"We are excited for the next chapter of our Dogfish brand journey and this merger brings us exponentially more resources to grow our brand and provide personal growth opportunities for our co-workers on an org chart of over 1800 people (Between Boston Beer Co. and Dogfish) as opposed to the Dogfish-solo org chart of less than 400. Mariah and I did not cash out. We are all in.
In fact, we didn't take one cent out of this deal. We converted our Dogfish stock into BB (Boston Beer Co.) stock and we are now the second-largest non-institutional owners of BB after Jim Koch. I will have a BB board seat alongside Jim and the same title and we are looking forward to growing the Dogfish brand and our other strong and distinct BB brands shoulder-to-shoulder with our fellow leaders for many years to come."
https://www.instagram.com/p/BxQY1gwgDva/
How do you maintain the uniqueness of the Dogfish Head brand while also expanding at-scale with the new Boston Beer Co. partnership?
"We are merging our company and culture but not our brands. Dogfish will stay distinctive from our other brands like Sam Adams and Truly Seltzer. Dogfish will stay focused on off-centered goodness for off-centered people."
What beer styles or brands are you planning to focus on or highlight more? IPAs, Session IPAs, Goses, One-Off Releases?
"Yes yes yes a thousand times yes. We are proud of our innovations in all of these categories. Including: Sea Quench Ale – the best selling sour beer in America. And Slightly Mighty, our 95 calorie IPA that is SLIGHT in calories and MIGHTY in hop character.
https://www.instagram.com/p/By_BLcKAJnO/
We will double down on our long history of being innovators instead of fast followers which is why we have a 10-gallon, 150- and 200-gallon brewing systems that each pump our experimental recipes every week mostly to be served at our own restaurants and tasting rooms in coastal Delaware. While our bigger brewing systems pump out our higher volume brands we sell coast-to-coast."
Should we expect some Sam Adams + Dogfish Head collabs in the future?
"Jim and I already did one about a decade ago called Savor Flowers. And we just did another one:  small-batch and draft-only for our Dogfish tasting room in Delaware and the Sam Adams tasting room in Boston with a working title of CollaBEEration – a continually-hoped Pilsner brewed with two very distinct kinds of honey (one made by big city bees and one made by rural bees) and honey malt."
https://www.instagram.com/p/B0HC2XWgz88/
After such a monumental move, what comes next for the business? What excites you the most?
"I'm looking forward to getting to know and work alongside so many talented brewers, blenders, brand-buildings in our now bigger family. I'm excited for the expansions and investments we are making next year to increase brewing and distilling capacity and jobs in Delaware. I'm excited for how complete our combined portfolio now is: I think it's the most complimentary and comprehensive portfolio of delicious liquid-adults-treats in the country: from sour beers, to lagers, from seltzers to IPAs, from cider to distilled spirits. To infinity, I mean Utopias, and beyond!"
Feature image courtesy of Dogfish Head Brewery
---