No Comments
Weekly Growler Fill | National Beer News Roundup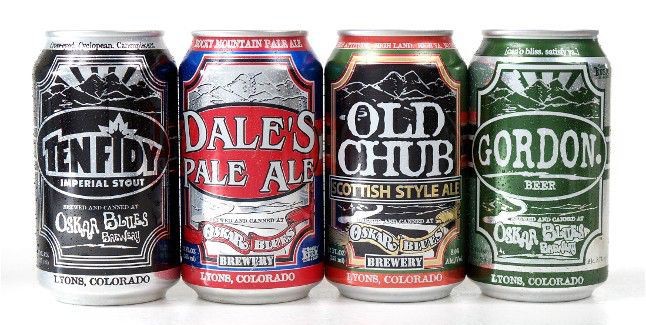 This week we've got not one, but two stories about Oskar Blues! On top of that, there is new glassware for cider, Pabst is reviving a classic, and the perfect post-workout beer is hoping to make it to market. Keep reading to get the details on these stories and more in this edition of the Weekly Growler Fill.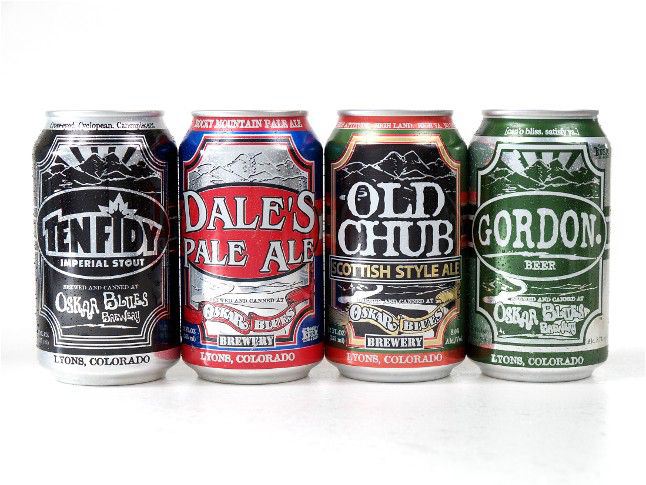 Our first story of the day about Oskar Blues brings good tidings for the South and the West. Oskar Blues announced last week that they will launch distribution into Mississippi and Utah by December of this year. The addition of these two states brings OB's tally up to 46 states in their distribution footprint. If you currently live in one of the 4 states missing out on Dale's Pale Ale (North Dakota, South Dakota, Oklahoma and Montana – I'm looking at you), worry not! Oskar Blues also announced that they plan to distribute nation-wide by the beginning of 2016.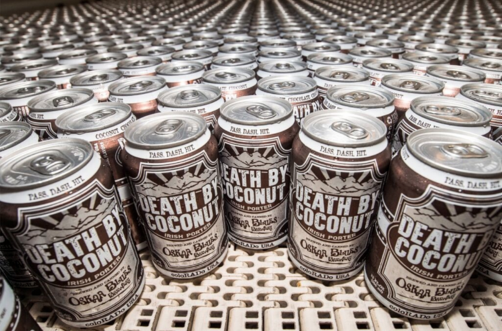 Oskar Blues has announced that they will nationally distribute one of my favorite beers, Death by Coconut. It is brewed using an ingredient called cholaca, a form of pure liquid chocolate that contains only three ingredients: cacao, water and coconut sugar. If you haven't yet had the chance to try it, this sweet treat tastes like a Samoa Girl Scout cookie in a can. Yeah….it's that good. Release events should be popping up in the next few days-weeks so keep your eyes peeled because you don't want to miss out on this beer.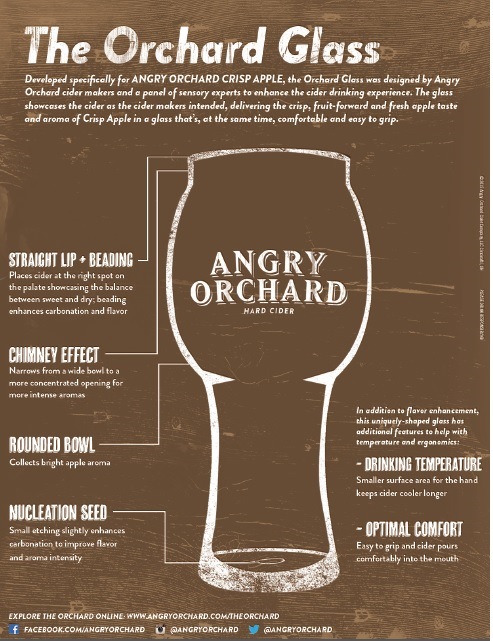 All you cider drinkers of the world, rejoice! Angry Orchard has designed the perfect glass for enjoying a cold, delicious cider. What they are calling 'The Orchard Glass' has a number of key features to enhance the cider drinking experience both from a flavor and ergonomics perspective. Check out the infographic above for full details. If this is a drinking accessory that you must have, you can order it online at Angry Orchard's General Store for the reasonable price of $14.95 for a set of two.
ManCan, the company that brought you the keg-style growler system, partnered up with the Pink Boots Society to create the limited edition WoManCan featuring the Pink Boots Society logo. Ten percent of the proceeds from the WoManCan sales went to benefit Pink Boots Society, a non-profit organization that empowers women beer professionals to advance their careers in the industry through education. They launched the special edition Kickstarter in early 2015 and in the end, ManCan was able to present a $500 check to PBS.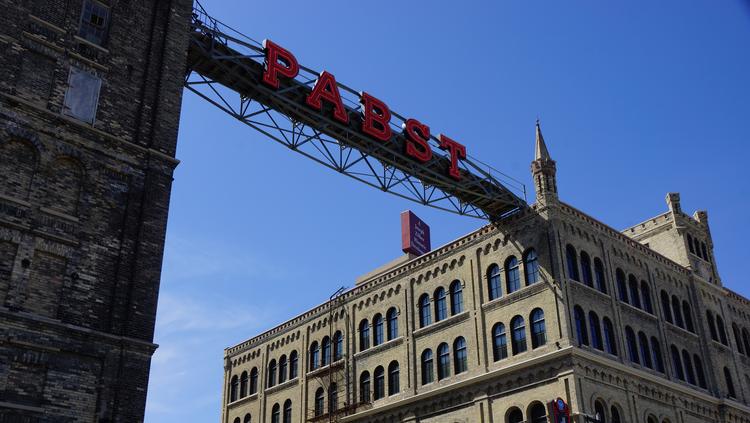 Wisconsin Brewing Co. recently entered into a partnership with one of the big guns: Pabst. Pabst contracted Wisconsin Brewing to brew one of their old time classics, Old Tankard Ale. This beer was a hit way back in the 1930's and Pabst is hoping to revive it with the original recipe found in a brewer's log from 1937. Once brewed, Old Tankard Ale will be released in Wisconsin, Illinois, Indiana, Minnesota and Michigan before a large-scale release to other states. Wisconsin Brewing Co. hopes this deal will bring is a constant revenue stream while Pabst hopes to break into the craft beer market. Brewing began October 1st so we should be seeing Old Tankard on shelves now or in the near future.
Bro, have you seen this beer that's going to help you get totally swoll after leg day? I present to you a protein fortified beer called 'Brewtein'. This American wheat ale contains 7g of protein, 13g of carbs, and 178 calories. The company is also putting out a product called 'Nutribeer,'  a light lager with slightly less protein and calories. The brewery, Supplemental Brewing, is hoping these beers will ignite the 'fitness/beer revolution'. Check out the video below for full details and support their Kickstarter if you want to find out how your workout can meet the weekend.
---