No Comments
Policy Kings Brewery | Love Black IPA, Hate Hazy IPA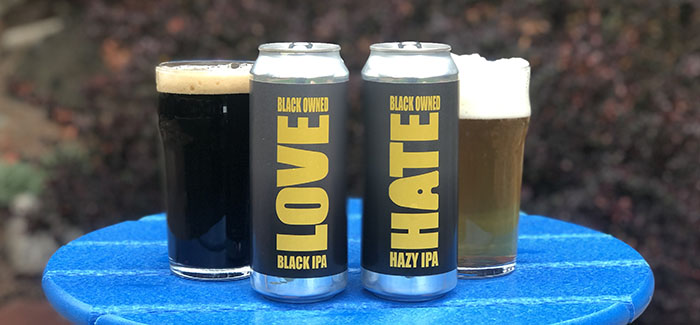 Policy Kings Brewery made history when it opened in late 2018, becoming Utah's first Black-owned brewery. In 2021, the Cedar City-based nanobrewery released a pair of canned beers to "pay homage to Black culture," said owners Deandre (Dre) and Sara Ridgel. The resulting Love/Hate Series features Love Black IPA and Hate Hazy IPA. Initially, two of each were sold together in 16-ounce four packs only at the brewery.
Each can of Love Black IPA and Hate Hazy IPA includes the full text of a monologue recited by the character Radio Raheem in Spike Lee's classic film, Do the Right Thing.
"Let me tell you the story of Right Hand, Left Hand. It's the tale of good and evil…."
If you're not familiar with the entire monologue, it's well worth a listen (and then watching the whole movie).
Love Black IPA (6.5% ABV) pours midnight black with exceptional clarity. A pillowy tan cap of foam hangs around. It features dark roast grains and a pleasant resinous pine aroma. There's some charred bread crust, burnt caramel and a hefty initial bitterness.
Earthy/piney hop notes linger on the tongue. It's soft on the front of the palate but a bitter punch to the throat follows. It's an old-school hophead's delight.
The Hate Hazy IPA (6.2% ABV), meantime, pours a slightly hazy faded yellow/orange without being opaque. A rocky cap of white foam blocks bubbles scurrying to the top of the glass.
Big citrus (orange, grapefruit) aromas dominate. A burst of orange and some tropical fruit flavors follow. Residual bitterness is minimal, but the finish isn't overly sweet or juicy.
View this post on Instagram
A Brewery Rooted in History
In late-2020, Policy Kings Brewery released its first high-point (above 5% ABV, in Utah terms) canned beer. The 01-01-01 Hazy IPA references, in part, "policy," a lottery-type game of chance popular in the 1930-40s, especially in Black communities. The leaders — the Policy Kings — is where the Utah brewery gets its name.
"All that money (from policy) was going back into Black communities," Sara Ridgel said. "Deandre was researching and stumbled across it and said this is what our name needs to be. When we name our beers, we look into the history. We have a phenomenal book that tells the true story of the Black policy kings, not the white policy kings that took them out after Prohibition ended it."
In addition to getting the beer to-go, Policy Kings also has a taproom in Cedar City where you can enjoy any of its 10 or so beers on draft. It puts together a nice lineup of weekly taproom activities as well.
"We show a lot of movies to express and explain and educate on Black culture," Dre Ridgel said. "Instead of me trying to explain and talk about it all the time, I can show you a movie that relates to it."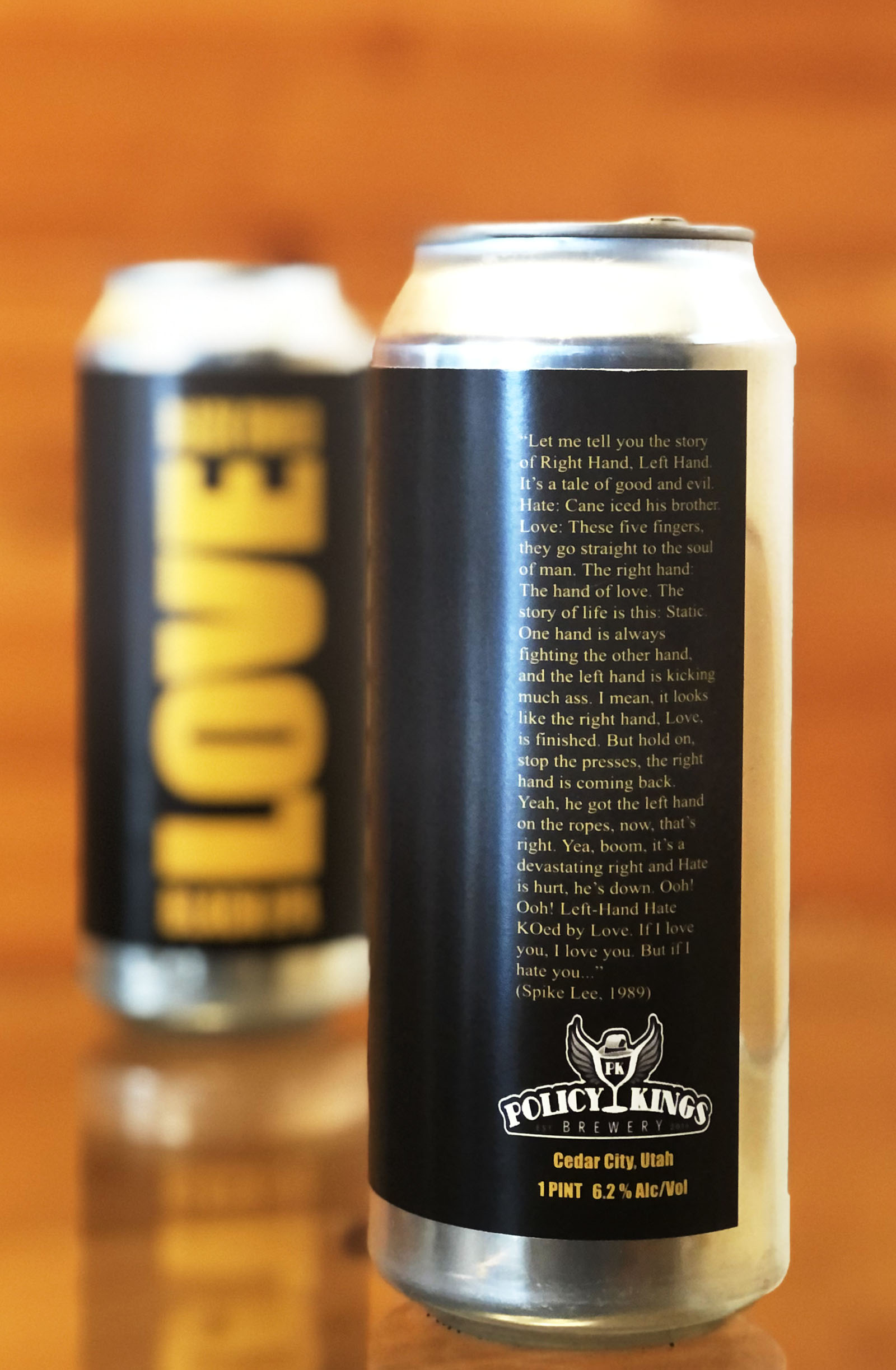 ---