No Comments
Two Denver Breweries Find Opportunities for Expansion During the Pandemic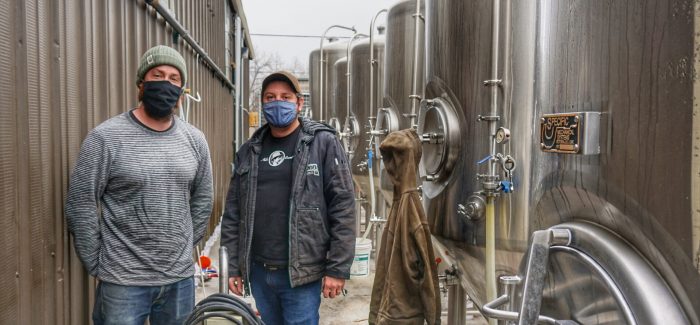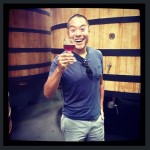 In the face of adversity during the ongoing pandemic, many breweries across the country have had to make difficult decisions on whether to close up shop or weather the storm. Now, as the country begins taking steps toward re-opening, many of those who chose to stick it out, are gearing up not just for a comeback, but are betting big on growth opportunities.
Such is the case for two Denver breweries that have recently invested in expansion plans to help ramp up sales and production opportunities.
Banded Oak Brewing, which first opened in 2016, has always been relatively constrained by its limited physical space. Their building located at 470 Broadway consists of just under 2000 square feet, which previously housed both production and taproom facilities. However, in February of 2020, founders Will Curtin and Chris Kirk decided to invest in warehouse space in the industrial South Platte neighborhood near W Evans and South Platte which formerly housed street sweeping vehicles. And while the onset of the pandemic delayed plans, Banded Oak was fortunate to work with a bank that was willing to be flexible in the midst of a global financial crisis.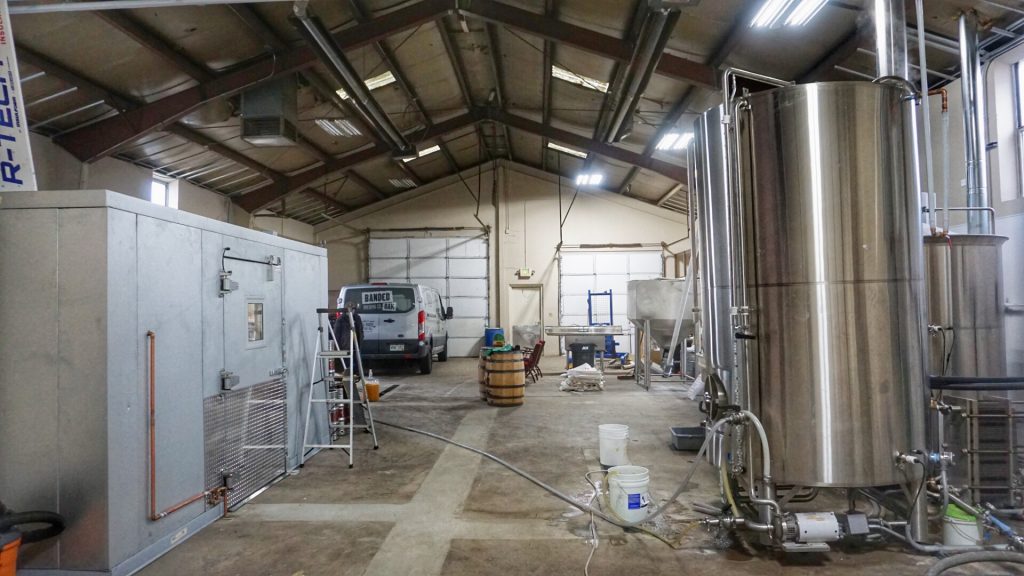 In the 12 months that followed, Banded Oak, like most breweries in the city clung to the support of their regulars, who came out weekly to buy crowlers to-go, which helped sustain the bare-bones operation.
Over a year later, the Banded Oak team has officially moved forward with their production space by moving their entire brewhouse, all six fermenters, brite tanks, and barrels to the new space. In addition to more room for production, the warehouse space will eventually allow Banded Oak to add additional fermenters, grow their barrel-aging program, and eventually add a canning line.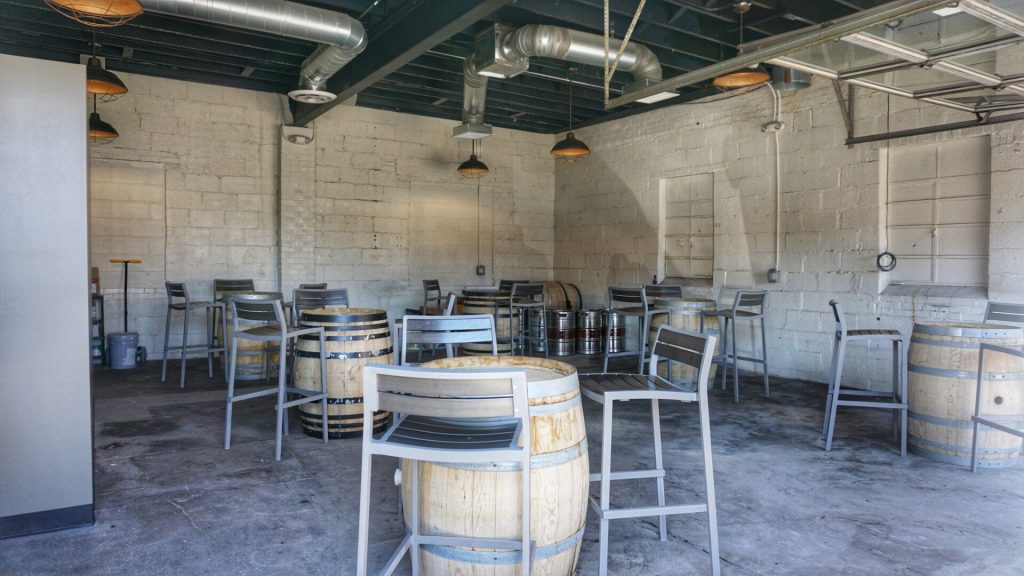 Now with the extra space vacated from their Broadway location, Banded Oak has converted "the brewhouse" into additional seating with opportunities to host private events, live music during the colder months and screen Broncos games.
"That space will be constantly evolving," explained Curtin. "With this past year we learned how important it was to have more flexibility during the winter and this gives us that opportunity."
Woods Boss Brewing Announces Upcoming Opening of The Lodge
Similarly, Woods Boss Brewing, located in Denver's Ballpark neighborhood, recently announced the addition of over 3,000 square feet of additional space dubbed "The Lodge" by taking over the former kickboxing gym in a neighboring part of their current building. The conjoined space will house a significant amount of additional cold storage, two additional 30 bbl fermenters, as well as two additional 30 bbl brite tanks, which will connect to their current system via stainless steel lines, and doubles the brewery's production capacity from 1,200 barrels to nearly 2,500 barrels.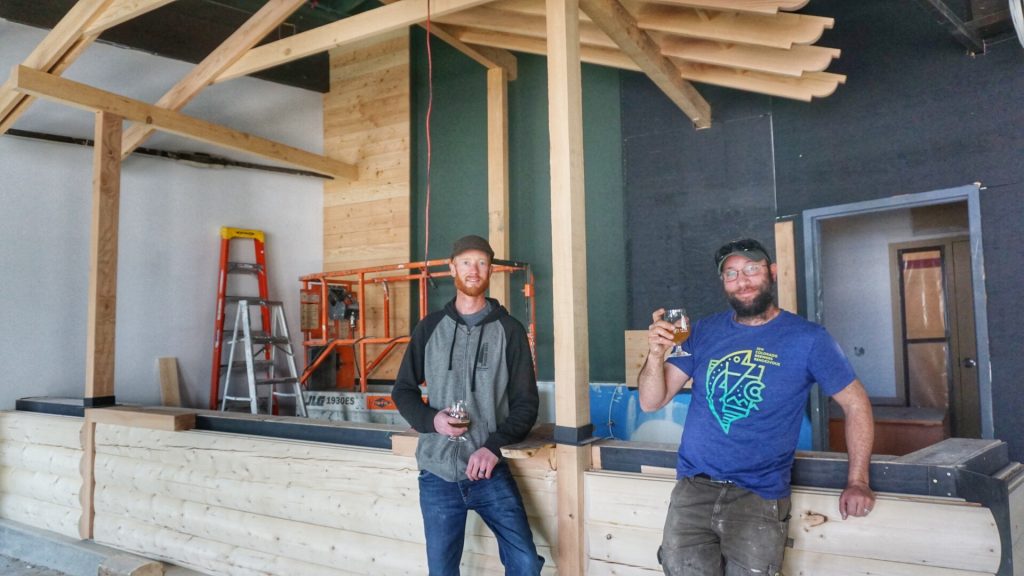 From a production standpoint, The Lodge will house a new state-of-the-art ABE counter-pressure canning line capable of packaging 18 cans per minute. "When we decided to go into canning at the right before the start of pandemic, we knew that we wanted to go all-in," said Jordan Fink, co-founder of Woods Boss Brewing. "And while we've been lucky to be able to work with Craft Canning over the past year, getting our own system will allow us greater flexibility to can whenever, and whatever we want," Fink continued. Over the past year, Woods Boss has packaged over 50 different brands into cans and expanded its distribution footprint across 100 different stores.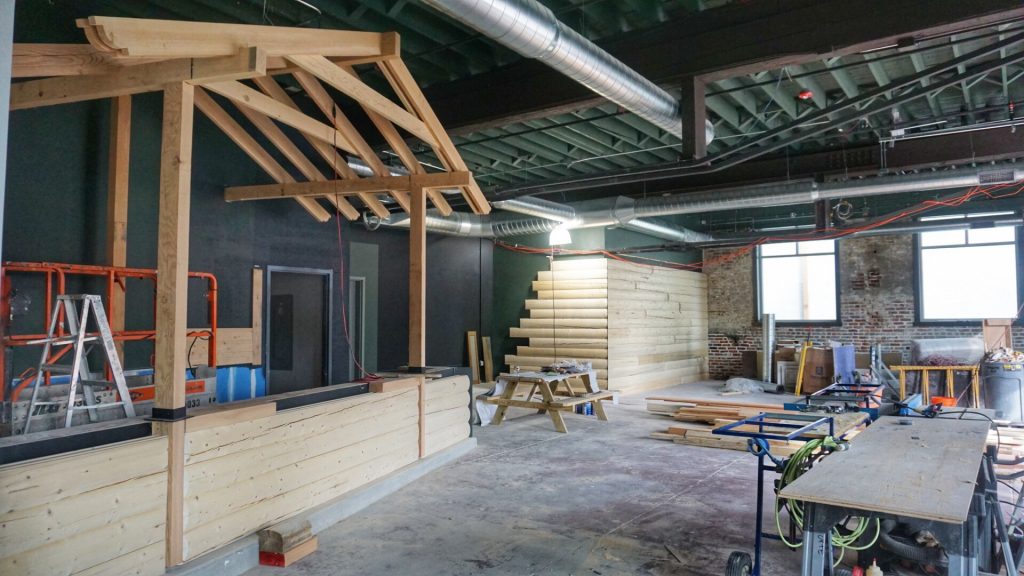 However, in addition to growing Woods Boss' production capabilities, the new space also signals a greater investment into the brewery's taproom and private event model. The Lodge will be outfitted with 12 draft lines with options for rootbeer, kombucha and Holidaily's gluten-free beer, as well as all of Woods Boss's specialty bottled offerings.
Fink noted that part of what has made this addition so seamless has been the help of Arryved POS. "I never thought I'd say this about a POS system, but they are incredible, they were built specifically for breweries," said Fink. "Throughout this expansion, it's been a weight off our shoulders to know that from a point-of-sale perspective, we're already outfitted to take The Lodge online, whenever we're ready because of Arryved."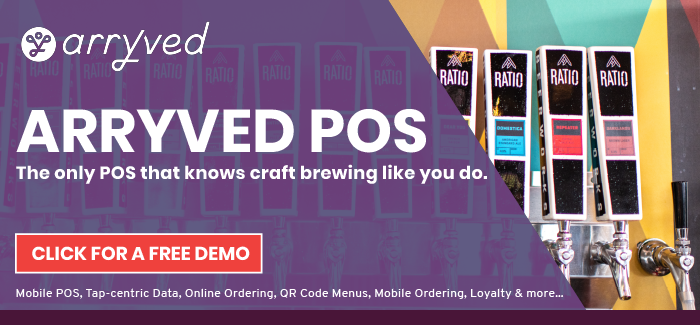 Co-founder Chad Moore noted that while the expansion was a significant risk especially during a global pandemic, it was one that speaks to the heart of Woods Boss' business model. "Our approach has always revolved around being a community-driven brewery," said Moore. "It's a huge risk, but a calculated one that makes sense to the brewery and the community around us, because in addition to hosting more private events, we'll also be able to host more music programming, open mic nights, stand-up comedy, and also offer the space up to local non-profits."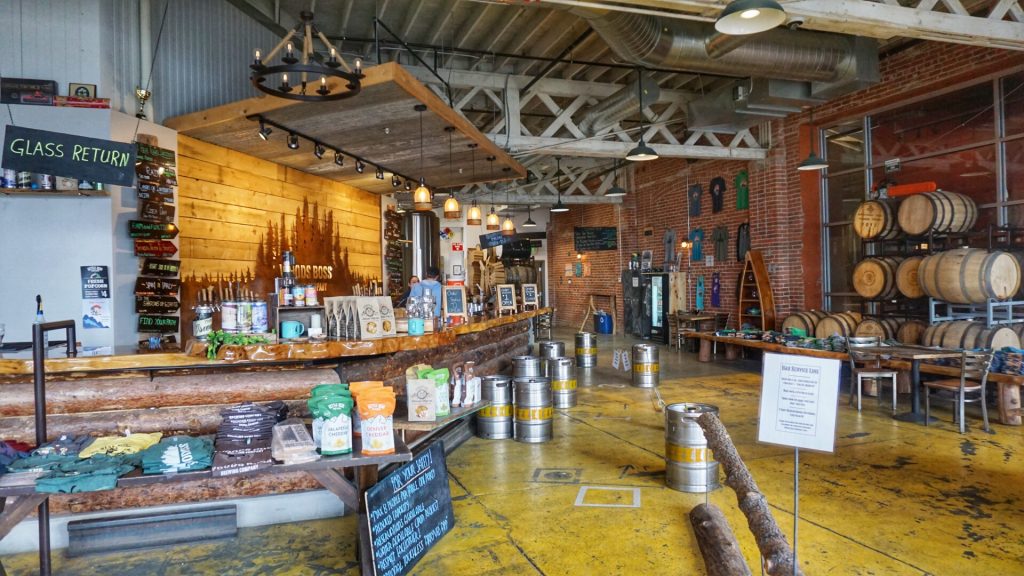 The Lodge at Woods Boss Brewing will officially kick off on June 12th with a non-profit event, and then open to the public June 17 and 18 with music programming.
This article was made possible due to underwriting from our friends at Arryved POS.
---