No Comments
Rocky Mountain Great American Beer Festival Regional Breakdown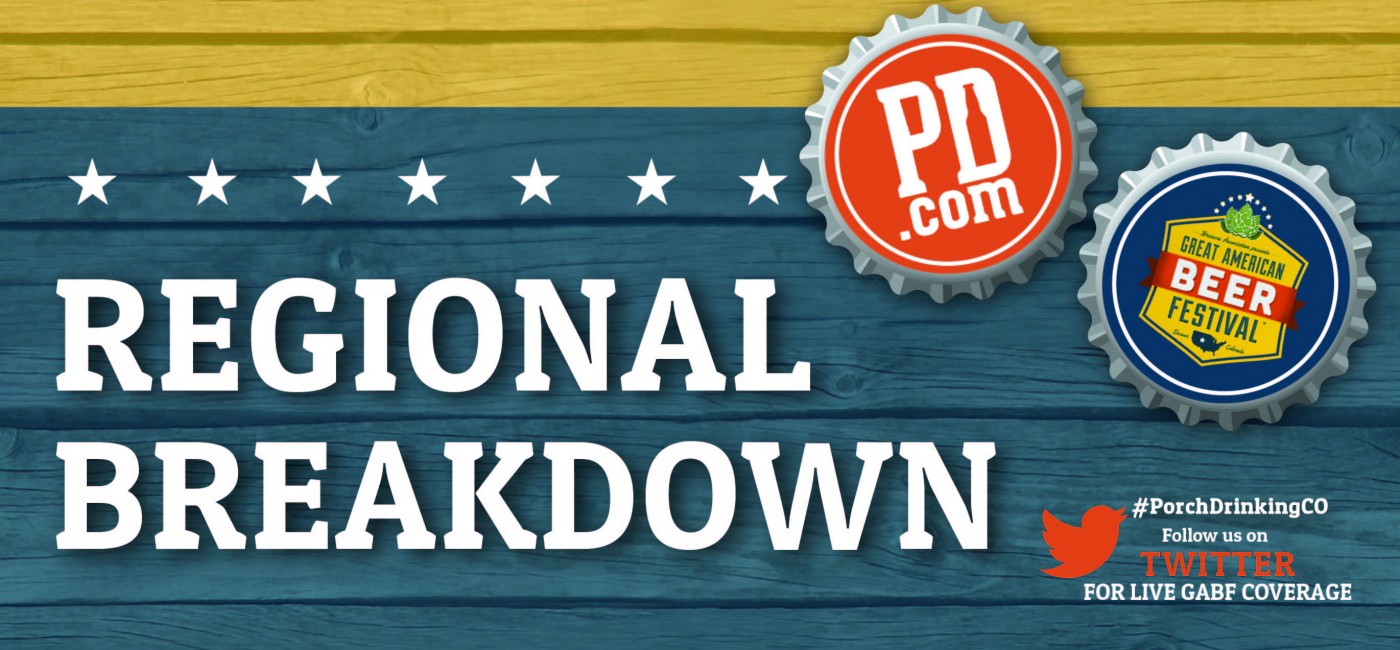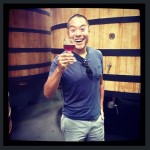 Rocky Mountain (CO, ID, MT, NV, UT, WV)
And alas we have finally arrived at the Rocky Mountain Regional Breakdown!  We'll admit we're a little biased as most of our staff is based in Denver or Boulder but the Rocky Mountain region boasts a tremendous assortment of fantastic brews.  There are the big dogs like Avery, Great Divide, New Belgium, Oskar Blues, Odell and there are also amazing up and comers like Copper Kettle, Elevation, Grimm Brothers, Renegade, and River North.
AC Golden- Golden, CO
Barrel Aged Russian Imperial Stout
Baltic Porter
IPL
Belgian Style Saison
Colorado Native
Asher Brewing Company- Boulder, CO
Everything we make is completely organic and utterly delicious and each one is entered into its respective category for medal consideration. The fresh hopped pale ale and barrel aged Monstah are both new offerings this year, the Green Dream is on tap at our tasting room now, the Funbarrel Monstah we will be releasing GABF weekend.
Green Lantern Kolsch
Tree Hugger Amber
Green Dream Fresh Hopped Pale Ale
Green Monstah Strong Ale
Port Barrel Aged Funbarrel Monstah
Avery Brewing Company- Boulder, CO
3 Point 5
Odio Equum
Lilikoi Kepolo
Oud Floris
Hog Heaven
Big Choice Brewing
Rail Slide Extra Pale Ale
Type III IPA
Disconnected REd
10,000 Summers Saison
#42 Poblano Stout
Bootstrap Brewing- Niwot, CO
Mo-Mentus
Marzen
Insane Rush
Boomer
Rogg Me
Bull and Bush Brewery- Denver, CO
4.0 G.P.A. (A 4.0% a.b.v. Grapefruit Pale Ale)  ohhh… by the way on Cask!
Hop Karl  (Our Fresh Hop Ale with fresh Biodynamic  hops from Lance Hanson in Hotchkiss, Colorado)  Also on cask!
The Tower E.S.B.  (An English-Style Extra Special Bitter)
MAN BEER  (An English-Style India Pale Ale)
Big Ben Brown Ale  (An English-Style Brown Ale)
Captain Funk  (An American-Style Barrel Aged Sour, 1.5 years in a Charles Smith Syrah Barrel)
Saison de Suitcase  (A Belgian-Style Saison with extra Coloradoness)
Punk Up The Yams  (A Pumpkin and Yam beer aged in a used Andrew Will Syrah Barrel)
Paas Bier  (Our version of a Belgian-Style Easter Bier)
Pimp My Rye  (A Rye-Wine aged in a used Rittenhouse Rye Barrel for 1.3 years)
Caution Brewing Company- Denver, CO
Lao Wang Lager
Honey Matrimony Brown Ale
Wild Blonde Ale
Hippity Hops Chrysanthemum IPA
Big Bunny Cascadian Dark Ale
Colorado Boy Pub and Brewery- Ridgeway, CO
Irish Red

IPA

English Brown

Alt Bier

American Pale Ale
Copper Kettle Brewing Company- Denver, CO
Mexican Chocolate Stout
Czech Pilsner
Bavarian Helles
Dunkelweiss
Miri Maibock
Crabtree Brewing- Greeley, CO
Ginger Bee
Menange A Trois Braggot
Oatmeal Stout
Berliner Weisse
Raspberry Berliner Weisse
Denver Beer Company- Denver, CO
Kaffir Lime Wheat
Graham Cracker Porter
Pueblo Chili Beer
Rauchbier
Ichabod's Pumpkin
Dry Dock Brewing Company- Aurora, CO
Dry Dock was named the 2009 small brewery of the year at GABF and will begin expanding to a 30,000 square feet facility.  They will also be distributing Amber Ale, Apricot Blonde, Hefeweizen and Hop Abomination in 12 oz. cans throughout Colorado starting in January 2013.
Amber Ale
Apricot Blonde
Hefeweizen
Hop Abomination
Double IPA
Elevation Beer Company- Poncha Springs, CO
Apis IV (Belgian Dark Strong made with Honey)
Signal de Botrange (Chardonnay Barrel-aged Farmhouse Ale)
Mount Blanca (Belgian Saison)
First Cast IPA
Fresh Hop IPA (Colorado Chinook and Cascade)
We will also be at the Rackhouse, Colorado Rare Beer Tasting Wednesday Oct. 10th pouring Oil Man (Bourbon Barrel Imperial Stout)
We will also be at the Pints for Prostates Rare Beer Tasting, Friday Oct. 12th pouring Prostator (Smoked Doppelbock)
Lastly at the Colorado Brewer's Guild event Cheers at Falling Rock Tap House Friday Oct. 12th pouring Fresh Hop IPA
Funkwerks- Fort Collins, CO
Saison
Tropic King
BIPA
Bastogne
Deceit
Great Divide Brewing Company- Denver, CO
Chocolate Oak Aged Yeti Imperial Stout
Aged Hibernation English-Style Old Ale
Nomad Pilsner
Hoss Rye Lager
Old Ruffian Barleywine
Titan IPA
Hercules Double IPA
Colette Farmhouse Ale
Yeti Imperial Stout
Hibernation English-Style Old Ale
Grimm Brothers Brew House- Loveland, CO
Fearless Youth Munich Dunkel

Little Red Cap- Alt

Griffin-Hefeweizen

Big Bad Wolf Sticke Alt

Grandfather Grimm Foreign Export stout
Hogshead Brewery- Denver CO
Chin Wag ESB- a traditional ESB
Lake Lightning- a summer session ale
Gilpin Black Gold- a London Porter
Boy's Bitter- ESB's little brother
Barge's Mild- a malty session ale
Left Hand Brewing Company- Longmont, CO
Sawtooth Ale
Milk Stout
Polestar Pilsner
400 Pound Monkey IPA
Oktoberfest
Fade to Black Vol. 3
Milk Stout Nitro
Smokejumper Smoked Imperial Porter
Stranger Pale Ale
Black Jack Porter
New Belgium Brewing Company- Fort Collins, CO
Shift
Fresh Hop Ale
Peach Porch Lounger
Ranger IPA
Red Hoptober
Belgo IPA
Tart Lychee
NBB Love Felix
La Folie
Abbey
Odell Brewing Company- Fort Collins, CO
90 Shilling

IPA

Cutthroat Porter

5 Barrel Pale Ale

Myrcenary

Mountain Standard

Woodcut No. 6

The Meddler
Oskar Blues- Longmont, CO
Gubna
Mama's
Dale's
Deviant
G'Knight
FIDY
Old Chub
Pro-Am Brown
Leroy
Barrel-aged FIDY
At the Colorado Brewerys Guild booth on Friday.
Chaka
Deuce
Redstone Meadery- Boulder, CO
Black Raspberry Nectar
Sunshine Nectar
Nectar of the Hops
Gluten Free IPA
Renegade Brewing Company- Denver, CO
2nd Year at GABF
Renegade is known best for taking a simple recipe and tweaking one element to create something unorthodox and equally awesome.  They've pushed the envelope with their Black Gold, which is a Milk Stout with Peanut Butter Cups, yes as in Reese's Cups.
Una Mas
Sunday Morning
Ryeteous
Elevation
Hammer and Sickle
River North Brewery- Denver, CO
River North White
J. Marie
Hello, Darkness
BPR
Hypothesis
Ska Brewing- Durango, CO
Autumnal Mole Stout
Hoperation Ivy- Fresh Hop 1 Batch a Year
True Blonde Ale
Modus Hoperandi
Steel Toe Stout- Won Gold at GABF in 2011
Strange Brewing Company- Denver, CO
Cherry Kriek
ZORA Pale Ale
Gluten-Free Lemon Pale
Pumpkin Porter
Le Bruit Du Diable Farmhouse Ale
Tommyknocker Brewery- Idaho Springs, CO
Small Patch Pumpkin Havest Ale
Cocoa Porter Seasonal Ale
Colorado Nouveau IPA
Jack Whacker Wheat
Butt Head Bock
Trinity Brewing Company- Colorado Springs, CO
Oh Face!

TPS Report

Slap Yer Mammy

The Flavor

Le Capitaine
TRVE Brewing Company- Denver, CO
Black Metal, Denver's largest community seating area, and Hawaiian black lava salted wheat beer create one of Denver's newest breweries. Trve Brewing has been open since June 27th and have been making great beer for the South Broadway Baker Neighborhood. At this year's GABF look for their Prehistoric Dog, a salted american style wheat. A take on the nearly extinct Gose style of beer.
 Hollow Idol
Tunnel of Trees
Black Cascade
Wanderlust
Prehistoric Dog
Upslope Brewing Company- Boulder, CO
Craft Lager
Brown Ale
Belgian Pale Ale
Pumpkin Ale
Barleywine
Wit's End Brewing Company- Denver, CO
 Ambition Stout
Green Man Ale
Wilford
Jean-Claude Van Blond
Wynkoop Brewing Company- Denver, CO
Belgorado
Rocky Mountain Oyster Stout
Orville
B3K Black Lager
Colorojo
Yak and Yeti Brew Pub- Arvada, CO
GF Apple Ale- Gluten Free
Abomin Ale Mild- English Style Mild Session Beer
Brown Rice and Honey- English Style Brown
Jalapeno Lena- Pilsner with fresh jalapenos
Chai Stout- Milkstout Chai TEa