No Comments
Moody Tongue Opens New Brewpub in Chicago's South Loop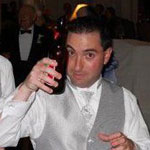 Upon walking into the new Moody Tongue space, the only thing that would slightly remind you that the building once housed the old Baderbrau brewery would be the stairs you walk up. Otherwise, a full transformation has brought the feel of the Pilsen location to the South Loop.
The new space opened just a couple of weeks ago and allows for owner and head brewer Jared Rouben to finally pair his two passions of food and beer together.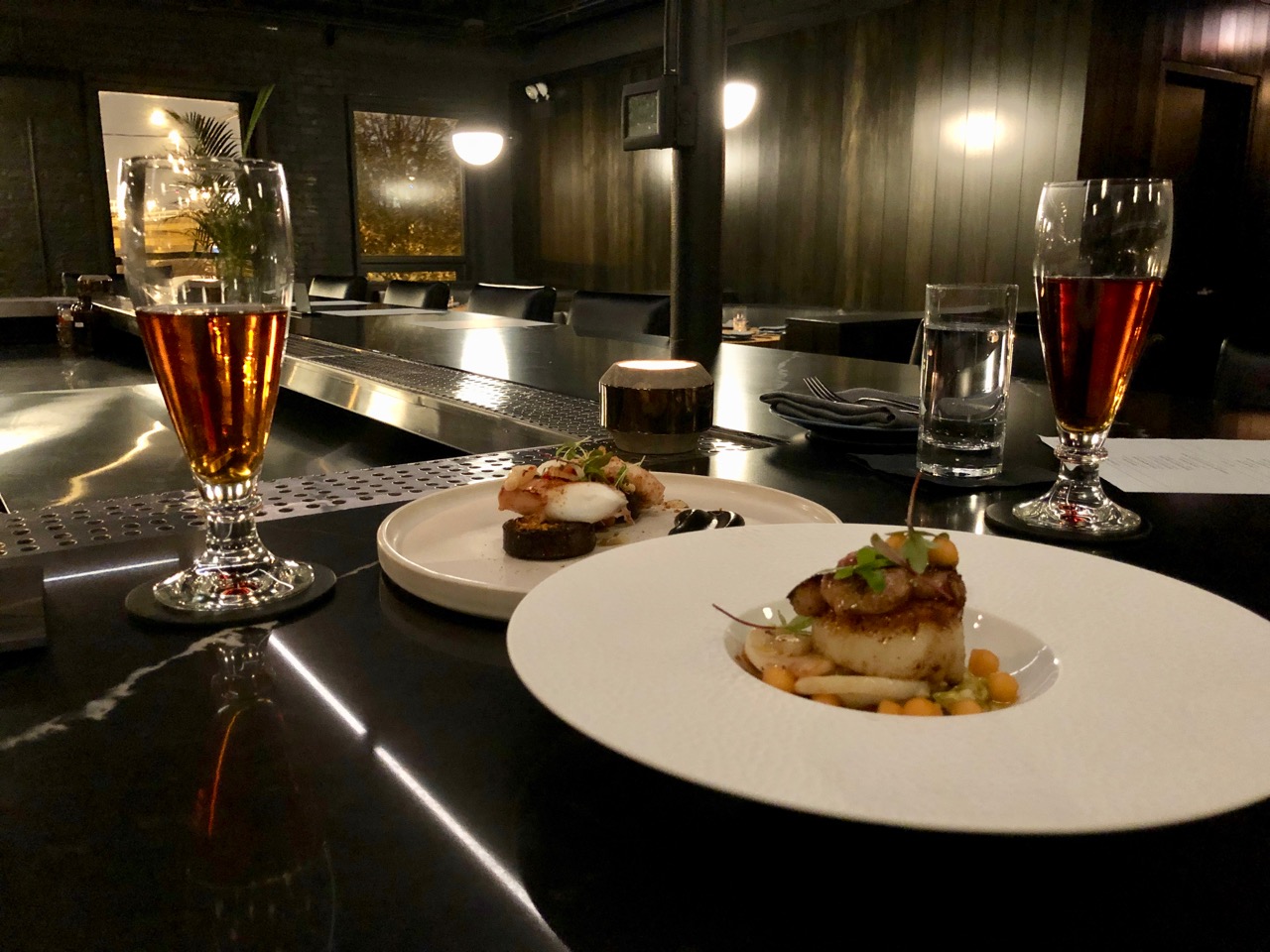 "It feels like I can exhale," Rouben explains. "I think I'm just happy when I look around and I see the people on my team. I see people that love food and beer as much as I do."
Not your typical brewery feel, the new location has two very distinct areas, The Bar at Moody Tongue and The Dining Room at Moody Tongue. The bar area is more of your classic brewery-like setting but Rouben has done it the Moody Tongue way leaving no detail unnoticed.
From the silverware to the coasters to the glassware, everything is well thought out. Featuring a full food menu that includes more upscale offerings like grilled pork cheek, whole Branzino, scallops and more, the entire food program was designed by nine-time Michelin star chef Jared Wentworth. If you want more familiar bar food there's also fried chicken and a burger complete with beef fat fries.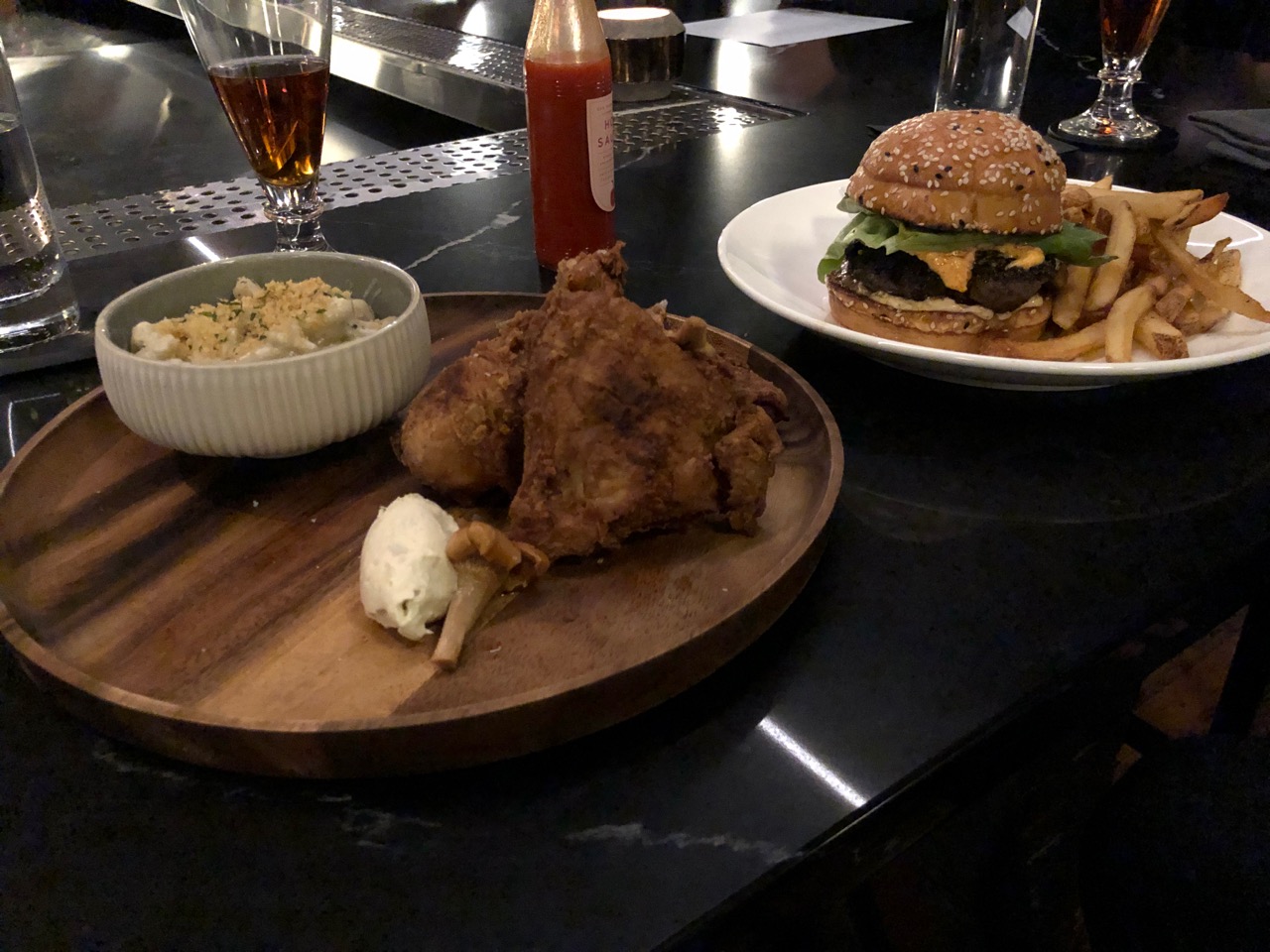 "Everything that you think about Moody Tongue was important to bring over," Rouben says. "Using the best possible ingredients and creating the best possible environment for you to enjoy beer and now food."
The beer list at the bar shows the creativity and flexibility Rouben is able to have in the new space. In Pilsen he had 10 taps, now he has 26 taps and has designed the beer menu to take advantage of each one.
On the left side are his seasonal and rotating beers. From barrel-aged offerings to sours to a hazy IPA, he'll be able to experiment with small batches and put beers on whenever. The right side will be the traditional Moody Tongue beers he's had for years including the Sliced Nectarine IPA and Peeled Grapefruit Pilsner.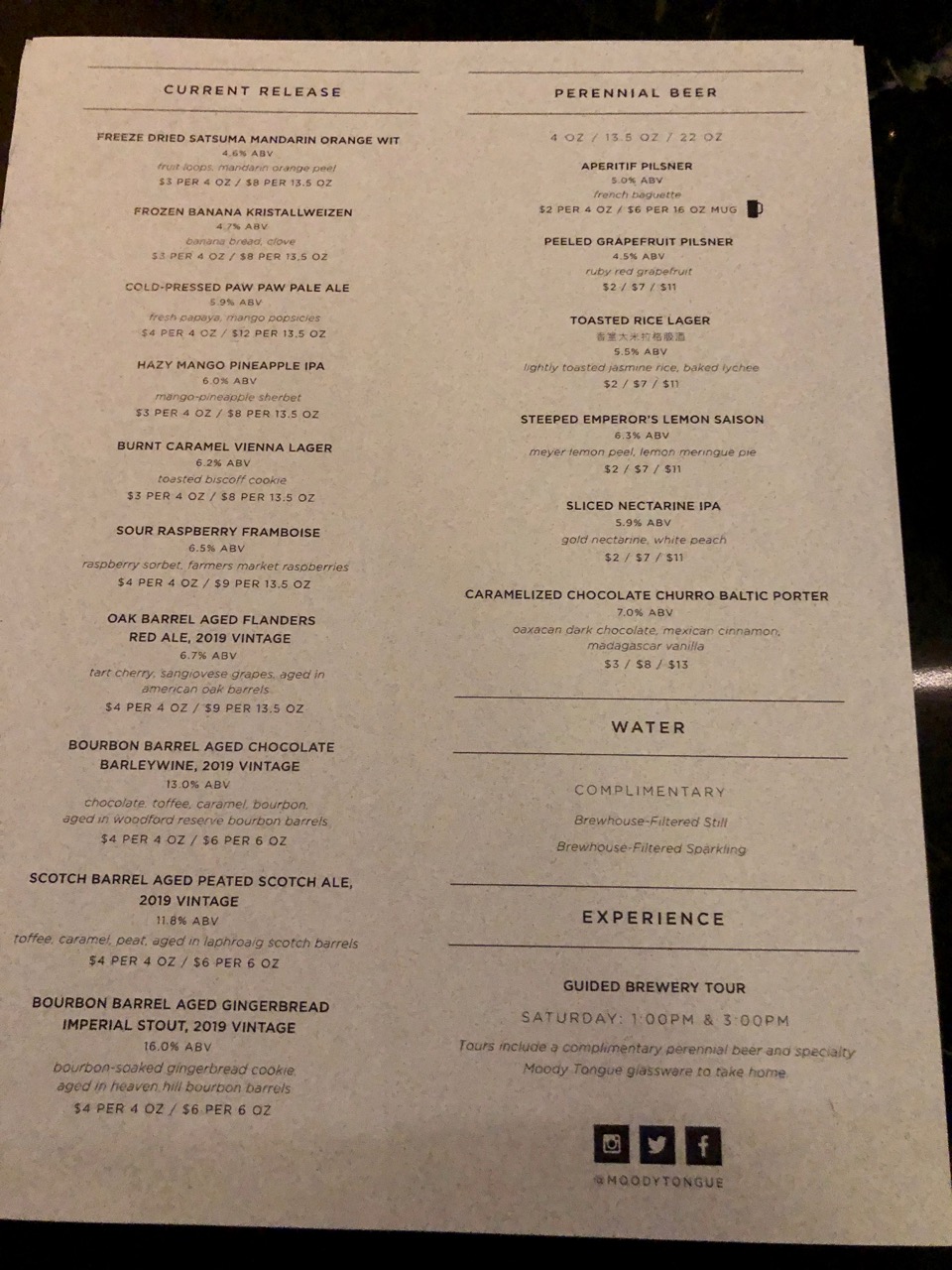 "Creativity is what I'm most excited about," Rouben says. "To be able to go in there and do a 10-barrel batch and have a home for that 10-barrel batch. We can explore malt, hops, yeast strains and even create a beer that specifically pairs with one dish. What a luxury to have."
Go down a narrow hall from the bar and you'll enter The Dining Room at Moody Tongue. This intimate space hosts two seatings a night and features a 12-course tasting menu, each course with a beer pairing. At $150 per person, the price point might shock the casual beer drinker, but not food aficionados.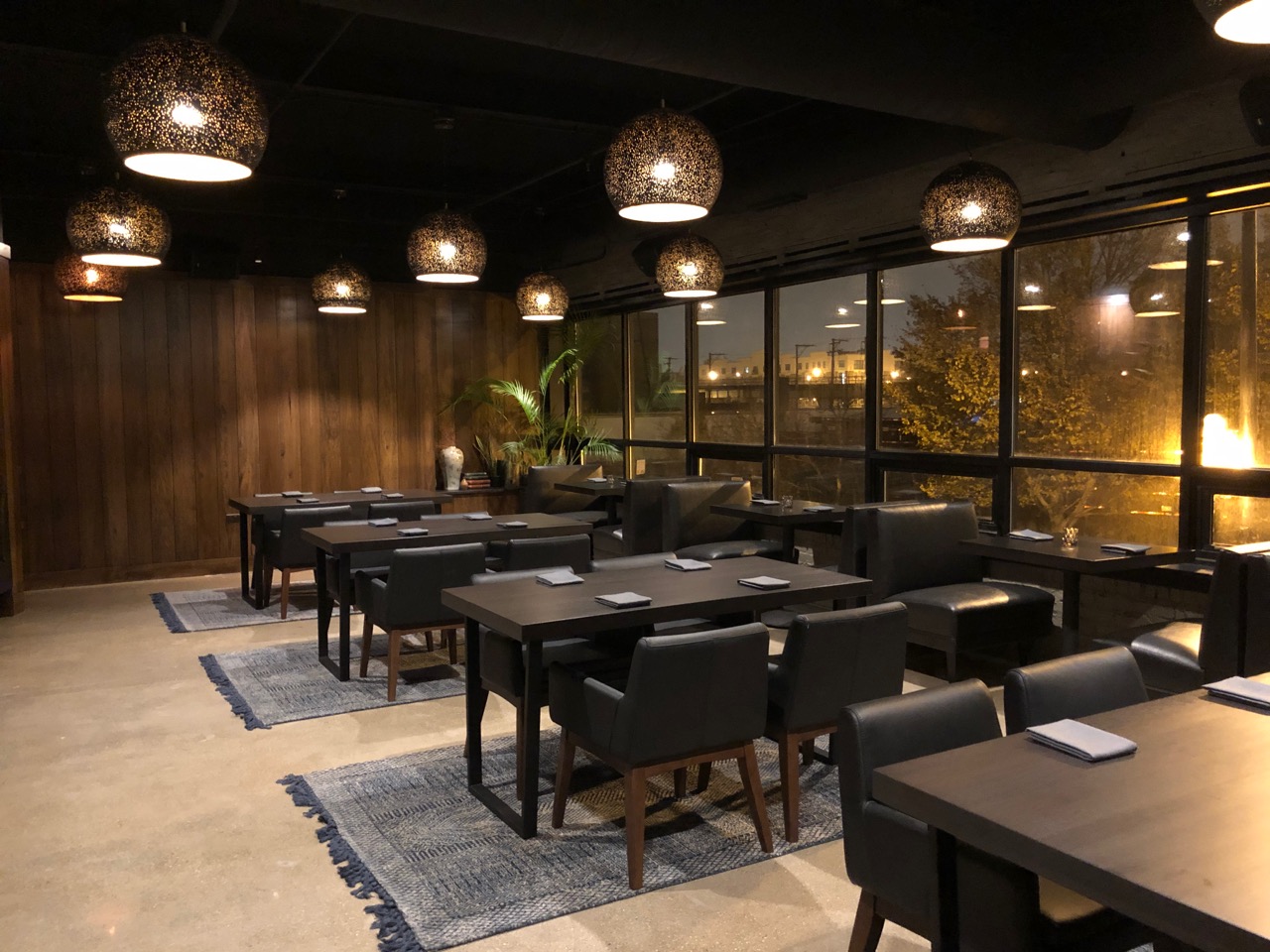 Most tasting menus at Chicago's nicest restaurants are significantly more but if you want to compare another brewery's tasting menu, Band of Bohemia. The nation's only Michelin Star brewpub offers their tasting menu for $105 (with protein and beer pairing) and it's five courses.
"We're fortunate to be able to combine 12 plus beer pairings with 12 plus food pairings," Rouben says. "You're talking lobster, the highest grade steak, caviar, pork belly. Foods you might not have experienced before or foods you love, all being cooked by an incredibly talented chef and you can enjoy a beer with them."
Rouben has designed Moody Tongue so that the two unique spaces provide something for everyone, it all depends on what you're in the mood for.
"For people coming to the bar, they're looking to come for a couple of drinks, a meal and go home," he explains. "For people coming to The Dining Room, they're looking to have 12 courses. It's like buying a ticket to a show. You're going out to a culinary and beer pairing experience. You have two tickets and now you can sit back and relax and know you're in good hands."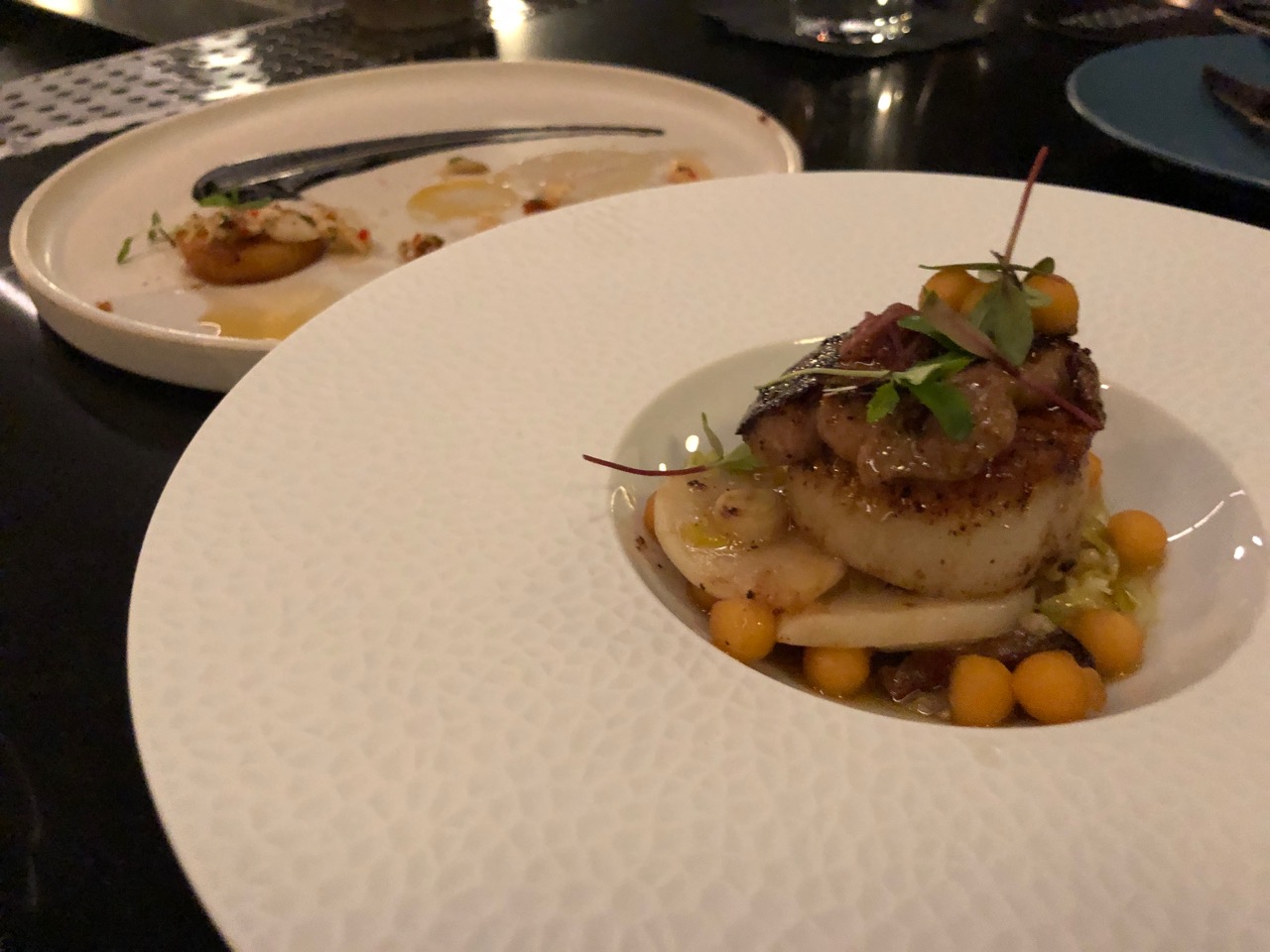 All the pairings on the menu were constructed by Rouben and Wentworth together. No one person is always dictating what drives the pairing. When one person has a recipe, the other creates the pairing to follow suit.
"We go back and forth," Rouben says. "He'll have me taste something and it will be amazing and I'll know that I have to come up with a beer for that pairing. That's fun for me. It keeps me on my toes and it's the kind of challenge I'm looking for. When we're coming up with a pairing you want to bring the same level of attention as the chef does. It's great to be working with someone at his level—it pushes you. On the other end of the spectrum, when we have beer fermenting, Chef will be one of the first people to taste it. He's one of the first people to try all new beers."
If you're not a beer drinker, there is a full wine list and they just launched their cocktail program as well. For the tasting menu, you can substitute wine for beer.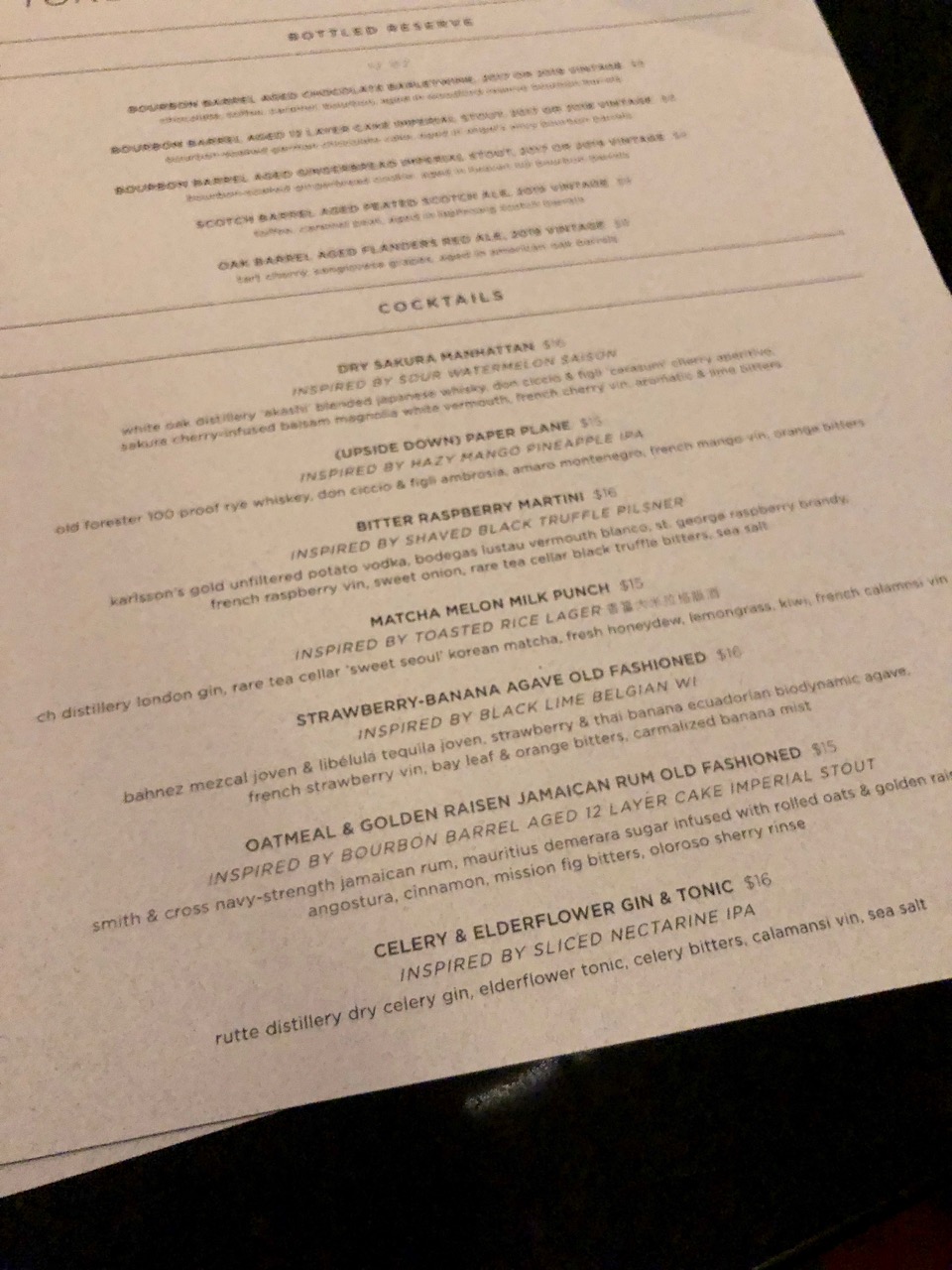 With the new space open, I asked Rouben if the dream is to one day earn a Michelin Star for Moody Tongue.
"The dream is to open a place up with someone like Chef Jared," he told me. "Now we need to perfect our craft."
Moody Tongue
Address: 2515 South Wabash Avenue 
Hours: Sunday and Monday—Closed, Tuesday and Wednesday 4-10 p.m., Thursday 4-11 p.m., Friday 4 p.m.-12 a.m., Saturday 12 p.m.-12 a.m.
Kitchen service doesn't start until 5 p.m. on any night.
---