No Comments
New Image Brewing | Refuse to Shine Imperial Vienna Lager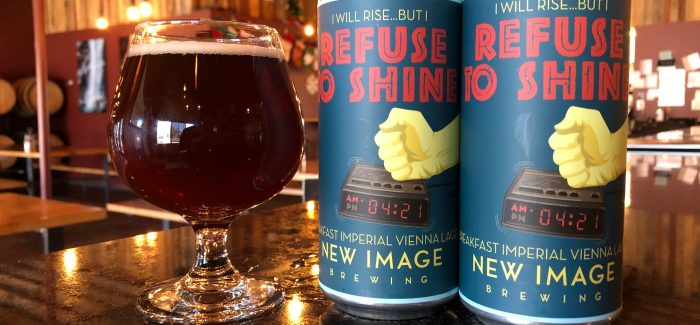 One sniff and sip of New Image Brewing Refuse to Shine, an Imperial Breakfast Vienna Lager with maple syrup and coffee, and you're immediately transported to a flannel-clad Vermont vacation in the winter—while never leaving your chair in the Olde Town Arvada taproom.
Refuse to Shine is unique partly because it's an imperial Vienna lager. That alone indeed makes it special. But the addition of maple syrup and coffee catapults it into a league all its own, and that's entirely by design, said marketing manager Jeremy Farmer.
"Brandon (Capps, owner and brewmaster) wanted to open up possibility of adjuncts outside the ale space," Farmer said. "We wanted to play with lagers and the crispness you get from that."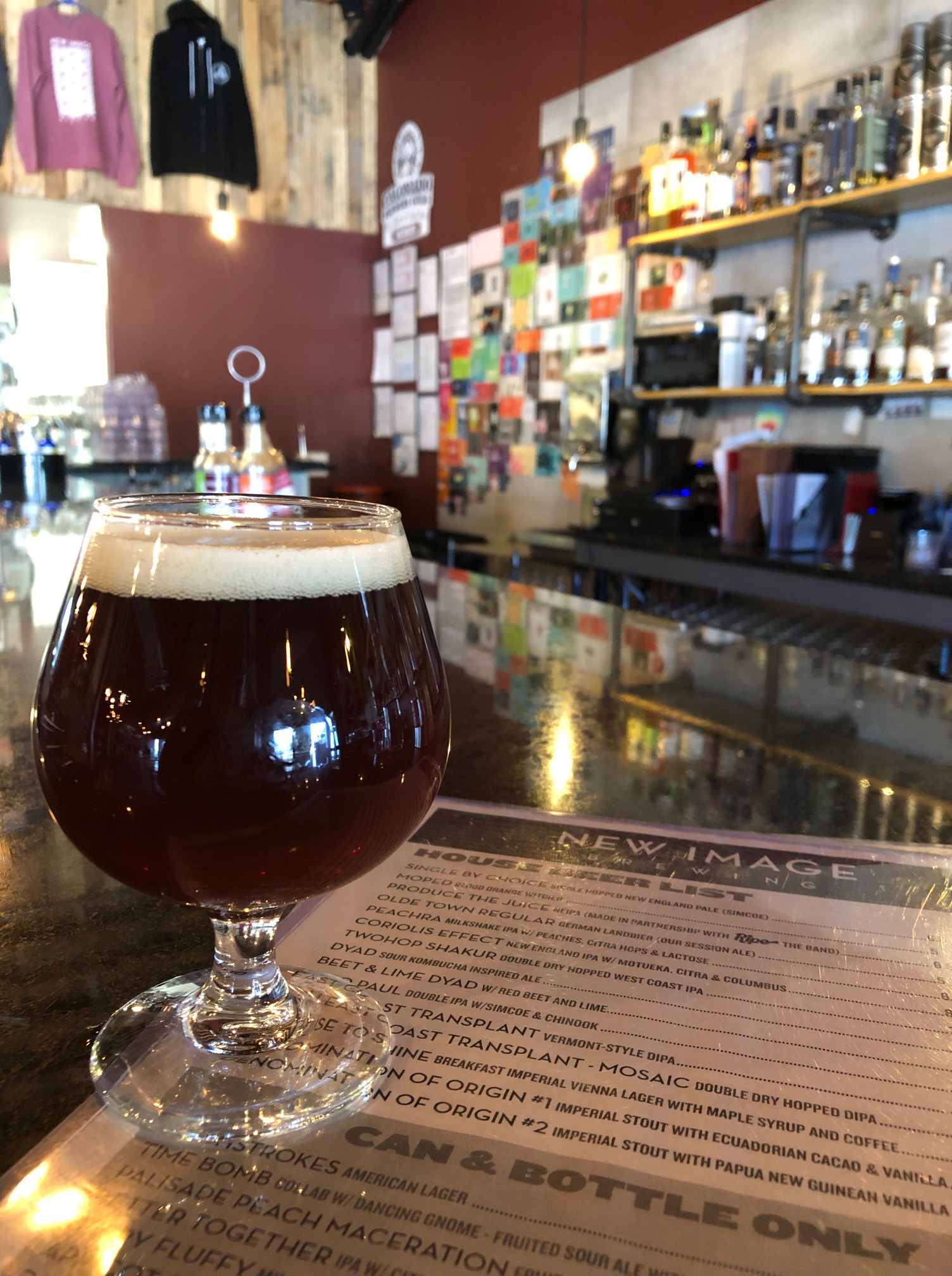 Refuse to Shine is heavy on the maple aroma and flavor. But despite the prominence of the syrup and its 9.5 ABV, this beer is surprisingly light in body. The coffee is slight, but serves as a nice foundation for the other flavors, including the toasty notes from the Vienna, Munich and Chocolate Rye malts. The color (and, really, the ambiance) of the beer mirrors the four-year-old taproom—both are a dark mahogany, and the wood panels that line the top of the walls of the taproom create a cabin-esque environment. And truthfully, a secluded, wood cabin would be the ideal place to enjoy Refuse to Shine.
Although the name might seem ironic (because in the 10-ounce Belgian glass in which it is served, this beer doesn't just shine—it radiates), its origin reflects New Image's jovial atmosphere. A former canning line employee had a coffee mug that said, "I will rise…but I refuse to shine!" Capps accidentally broke that beloved mug, and later decided to name this decadent breakfast beer in its honor.
Refuse to Shine debuted in last November, but a non-imperial version of it was released earlier in the fall. Farmer said the initial flavors were too subtle, so they enhanced the beer by nearly 4% ABV. The maple syrup and coffee are conditioned in the brite tank, but there's not a lot of either addition and they're not sitting there for very long.
"It doesn't take a ton to grab that flavor" Farmer said.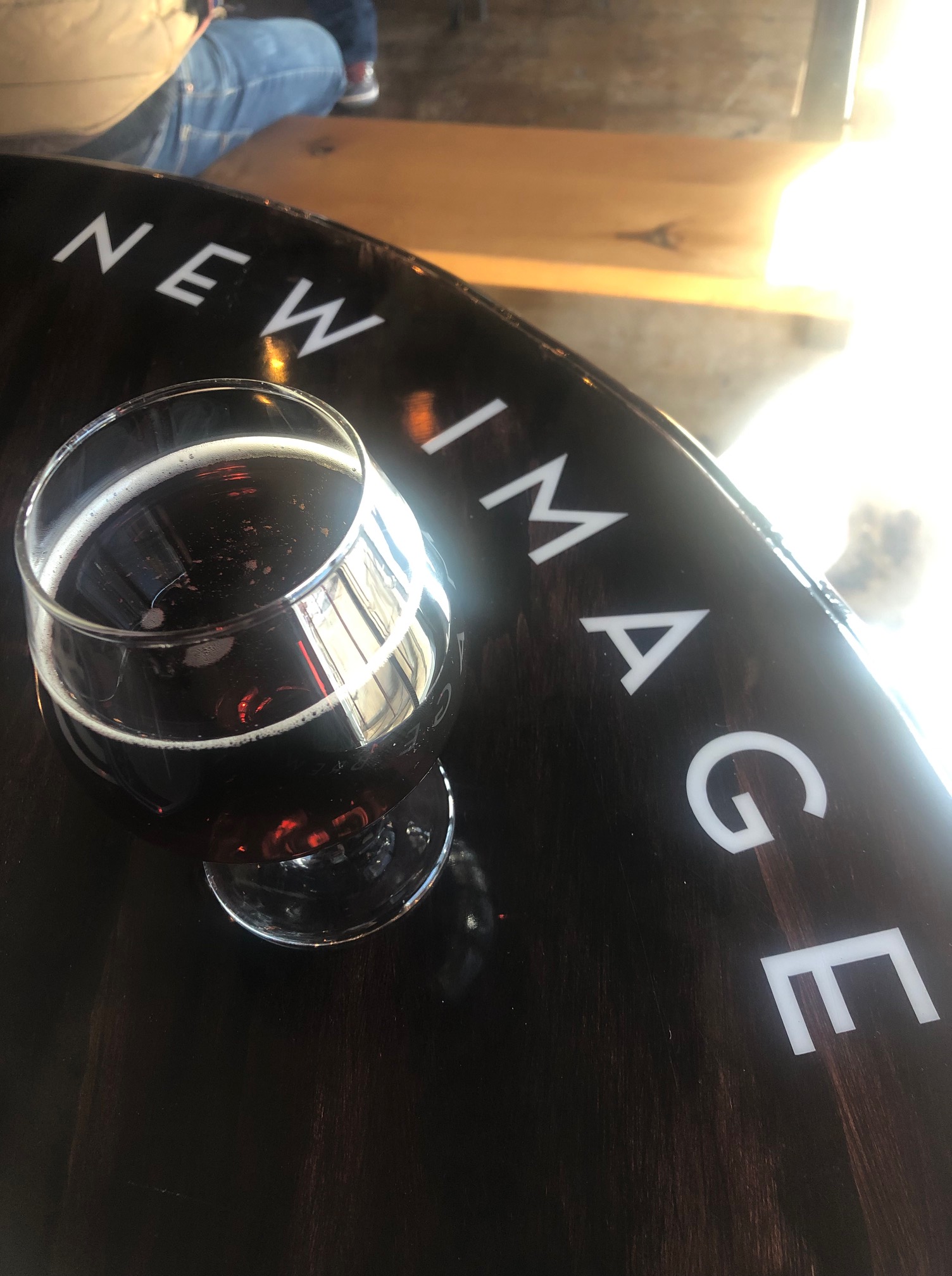 In the Olde Town Arvada taproom, 15 minutes from Coors Field where the Colorado Rockies play in downtown Denver, staff will recommend a delicious pairing: a churro donut with whipped cream garnished with mint (the donut is vegan; the whipped cream is not). It doesn't matter what time of day you enjoy this duo. It'll feel like breakfast.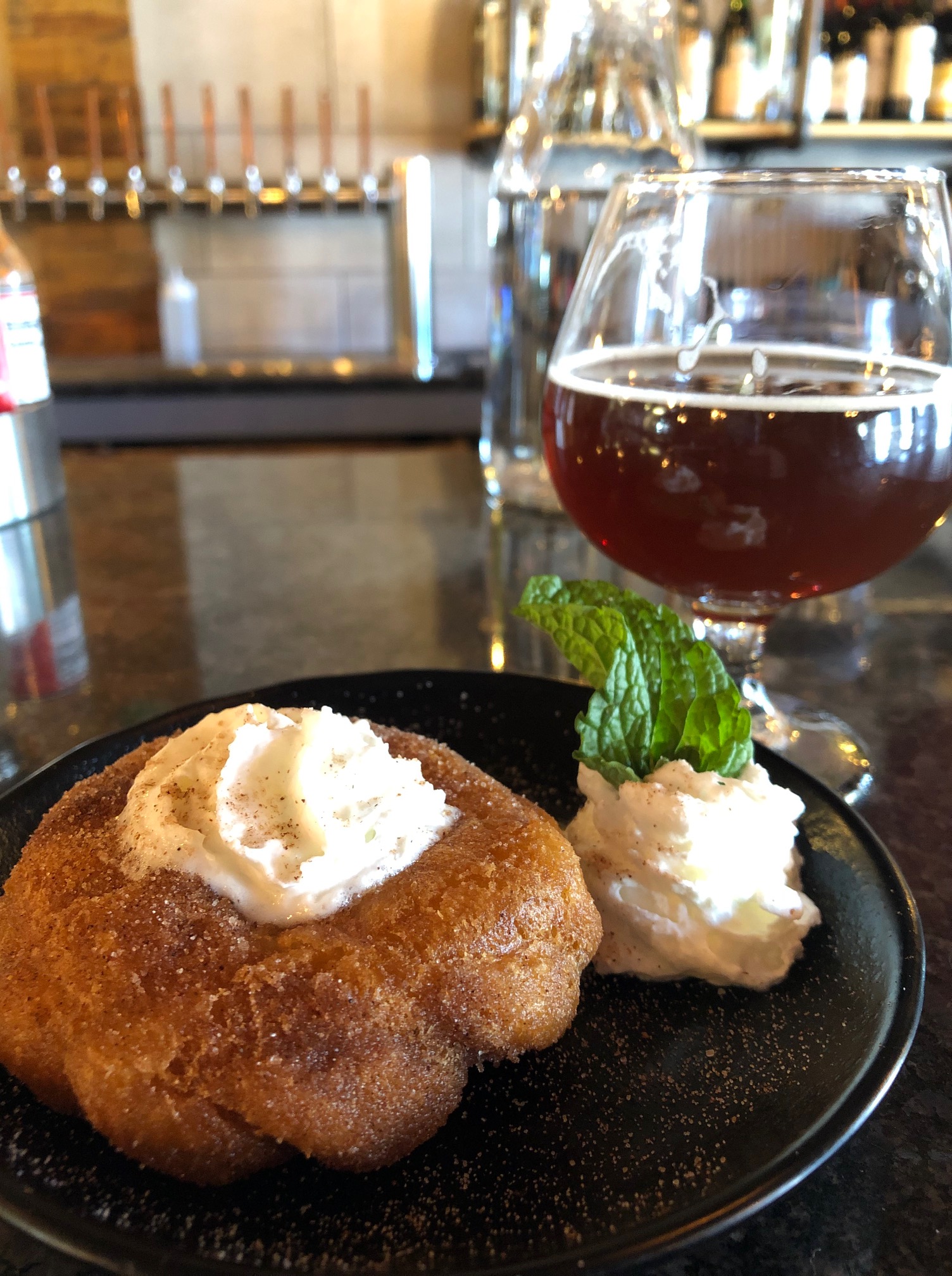 But, just like the morning meal, this beer is fleeting. It's not distributed (even as New Image recently partnered with Station 26 Brewing to distribute across Colorado's Front Range), and only 160 cases of it were made. Overall, New Image brewed around 5,500 barrels in 2019; in 2020, the brewery is aiming for nearly 8,000 barrels. But with only five flagships, New Image will always brew unique beers like Refuse to Shine to include in its portfolio.
Farmer said, "We're trying to change it up a bit."
---