No Comments
2020 Big Beers Belgians & Barleywines Pour List & Can't Miss Beers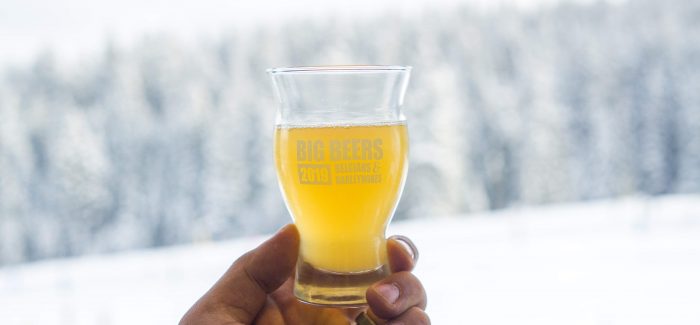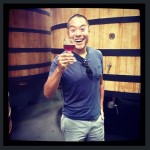 Throughout my years of visiting breweries, attending beer festivals and covering the industry, one thing has become abundantly clear, Coloradoans are spoiled when it comes to beer. This assertion is none more evident than the collection of talent that's assembled each year at Big Beers Belgians and Barleywines and this year's 20th anniversary pour list is no different.
Over the past 20 years, Big Beers has grown to become one of the country's premier holistic beer festivals. Stemming from organizers Laura and Bill Lodge's passionate approach toward curating the best talent, while also going above and beyond in ensuring the best attendee experience, Big Beers has come to capture the essence of what it takes to throw the ultimate beer lover's weekend, ranging from a star-studded cast of brewers to an elite level lineup of beers, intimate brewers dinners, premier educational seminars, other extracurriculars like beer & this year's 20-year Reunion event, all to the backdrop of some of the most stunning mountain vistas and world-class skiing resort.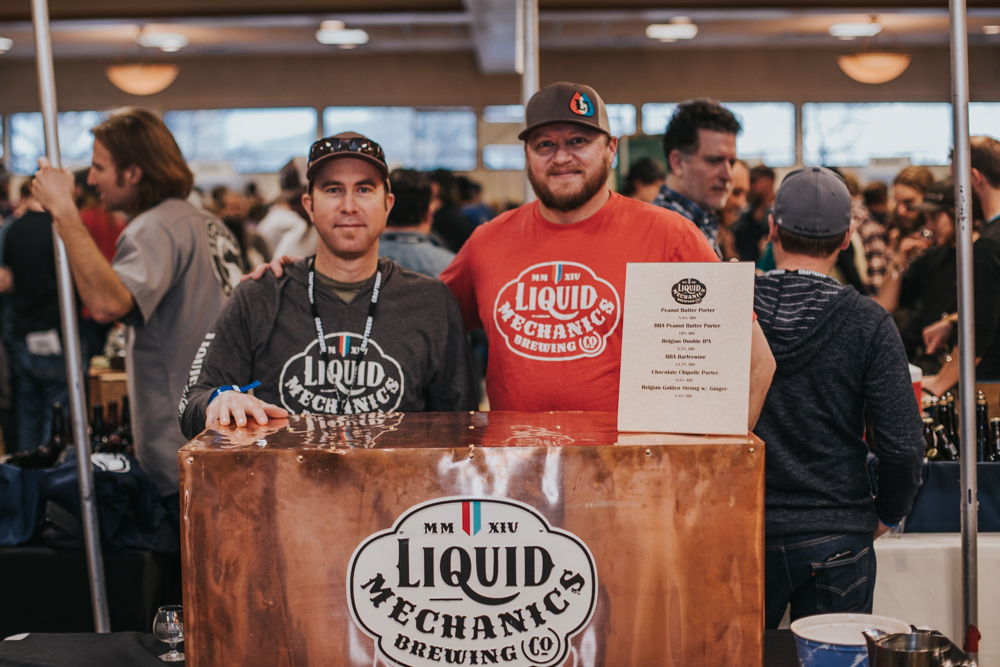 Before we dive into this year's list, it's important to note that this is just a preliminary look at what's most likely to be poured at the festival and that all beers and breweries are subject to change. With that in mind, let's touch on what we're most excited about.
Big Beers, as the name would indicate, continues the trend of barrel-aged Stout-heavy fests. However, what is most exciting about several of this year's entries, is the emphasis on blending different types of barrels to yield a more complex resulting beer. Such is the case with WeldWerks Medianoche Premier Vol. 1, which includes aging the beer in a variety of bourbon, apple brandy, brandy, rye, and Jamaican rum barrels, and Burns Family Artisan Ale LawHammer Solar Eclipse which begins in Laws Whiskey Barrels and is then finished in Deerhammer Single Malt Whiskey barrels, or Boulevard's Brandy Land, which sees time in both apple brandy casks and bourbon barrels.
Other intriguing Stouts involve familiar collaborations, such as Cellarmaker Brewing Ocean of Storms, which is a collaboration with the prolific Horus Aged Ales, Work From Work, Outer Range's collab with Cerebral, and Thrillerzzz from Mikerphone Brewing, which was made in collaboration with Forager Brewery.
More within the Stout category that we're excited to try include, Alvarado Street's Dark Libations #2 Rum Barrel-Aged Imperial Stout with vanilla, coconut, and macadamia nuts, Amalgam's Festival Suit, a Bourbon Barrel-Aged Imperial Stout with coconut, chocolate, pecan, and vanilla, Du Hast Cake from Wiley Roots, and pretty much everything from Transient Artisan Ales, who will be making their Big Beers debut with three variants of their F— Barrel-Aged Imperial Cream Stout, along with a pair of Wild Ales and a Barrel-Aged Barleywine. Kane Brewing which has been a long-time leader in barrel-aged Stouts is bringing Anniversary Ale 2922, a Blend of Barrel Aged Stouts and Porters with bourbon vanilla beans and cinnamon, Highland Park Brewery is bringing 504, a Barrel-Aged Neapolitan Imperial Stout with a touch of cinnamon, heaps of cacao nibs, strawberries, and vanilla. And after all the success Knotted Root has had in hazy IPA's we're curious to try their first Stout release in Precious Birthday Fudge.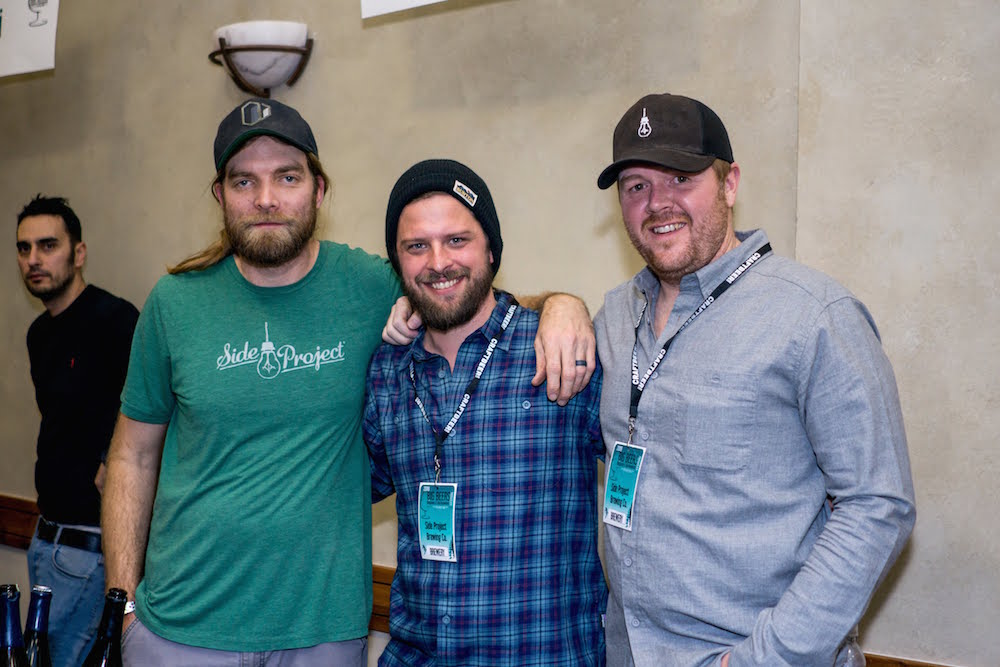 However our all-time can't miss within this category remains Side Project's Beer : Barrel : Time.
Moving on to the Strong Ale / Barleywine category, Sam Adams has become a perennial must-visit as the fest for Triple Bock and Utopias. This year's Utopias is even more intriguing as it was aged in Aquavit, Carcavelos, and Ruby Port barrels and finished in Cognac and Madeira. While we typically rave about Rowley Farmhouse Ales for their wild/sour program, we've been dying to try Body Isn't Life, their Barleywine collab with Pipeworks since we got a sneak preview in the tank while visiting them over the summer. Another Barleywine collab we're excited to try is Cerebral's collab with Fort George, Cosmic Vertigo. 
Liquid Mechanics, who have been quietly slaying the clean barrel-aged game for some time is bringing Pocket Full of Shells, a Bourbon Barrel Aged Barleywine with Toasted Coconut and Vanilla. And two breweries who've really been picking it up as of late in the specialty beer game who we're excited for are, Ska Brewing and their Old Fashioned, a cocktail-inspired barrel-aged Strong Ale, and New Image for, Wood, their Barleywine aged in Spanish Cedar.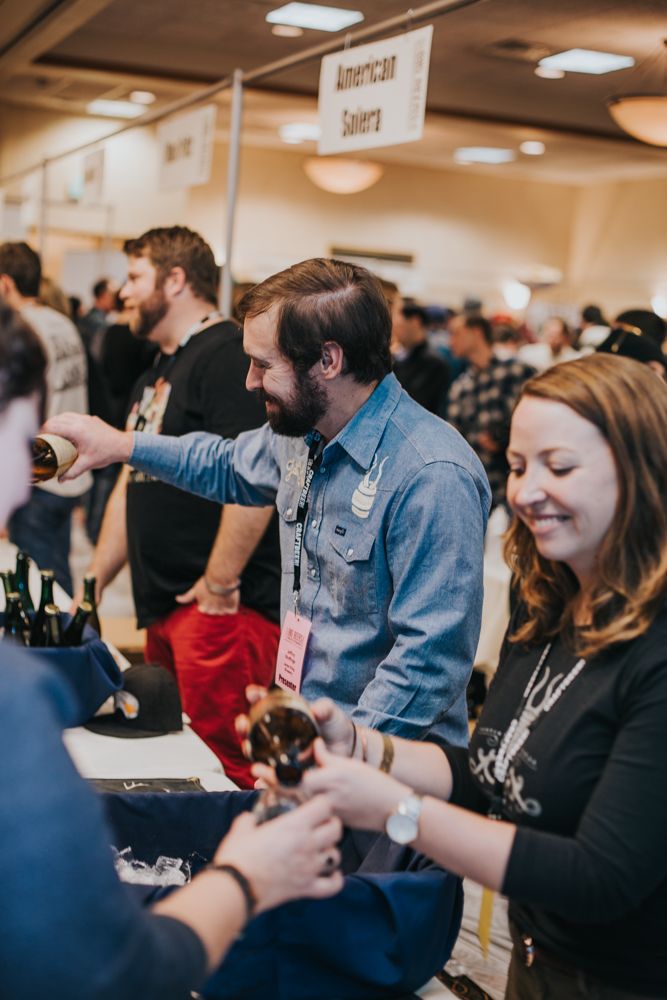 On the wild and sour end of the spectrum, I've learned to trust in the more reliable producers. As such the immediate standouts include, Jester King Brewing, who will showcase Spon Syrah & Sangiovese, Casey Brewing & Blending who will have 10 entries including Vanilla Jammy, Leaner, and Funky Blender Preserves – Raspberry & Cherry & Vanilla. Culture Beverage will make their Big Beers debut as a distributor to bring a pair of gems from 3 Fonteinen. We're also excited to dive further into Fremont's Black Heron Project series with their Virtue foeder-aged Golden Sour.
I've also learned never to sleep on Atom Brewing, who will be bringing their 3 Year Anniversary Blend. This year, Black Project is bringing Skyhawk, a rum and gin barrel-aged blended Wild Ale with raspberries. We're also intrigued by newcomers The Referend Brewery and their Mont Sainte-Victoire, their Spontaneous Saison aged in Rosé and Pinot Noir barrels before refermentation on fresh white peaches for an additional six weeks. We're always excited for Wiley Roots' Funk Yo Couch series and this year's Double Citra Double Galaxy Funk Yo Couch is no different. And you cannot miss Westbound & Down's Metaberry + Cognac and Vanilla, which we named one of the best beers of 2019.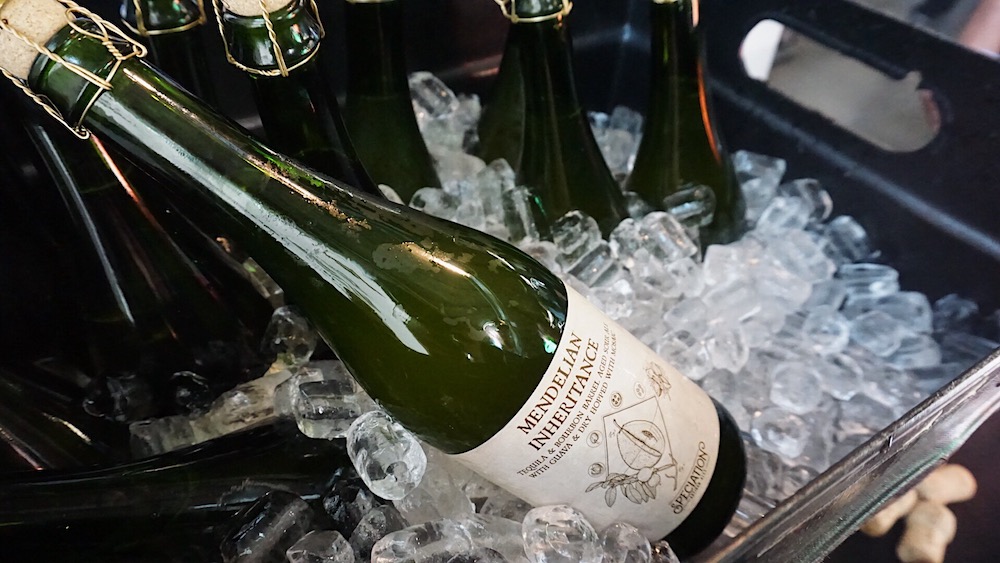 A few rising breweries who can't be missed in the category include Primitive Beer, continue to wow each with each and every release, they'll be bringing Shibbleshabble and Harbored in the Fuzz, which are both can't miss spontaneous beers. Peter Bouckaert's Purpose Brewing will make their Big Beers debut with Smoeltrekker #061, a Dark Barrel-Aged Saison with Cinnamon, toasted marshmallow, graham cracker, and plum flavors. The aforementioned Rowley Farmhouse Ale will have Cote d'Or – Pinot Noir, a Pinot Noir Barrel-Aged Wild Ale conditioned on honey, and virtually everything from Speciation Artisan Ales will impress but we're most excited about Allopatric, a Sour Ale Aged in Wine & Mezcal Barrels with Frontenac Grapes, and Mutation Meltdown, a Rye Whiskey Barrel-Aged Dark Sour w/ coffee, vanilla, cocoa nibs & orange zest.
And finally, in the catch-all category of hoppy beers & Lagers, Cellarmaker has an intriguing entry in Ancient Idols, a Helles lager co-fermented with whole cluster Vermentino grapes, as does Three Barrel Brewing, who is bringing Savvy, a Rum Barrel-Aged Coconut Lager. On the topic of unique barrel-aging, Bootstrap Brewing is already underrated when it comes to their Wreak Havoc Imperial Red Ale, but they're bringing a version that's been aged in a PX Sherry/Bourbon Barrels.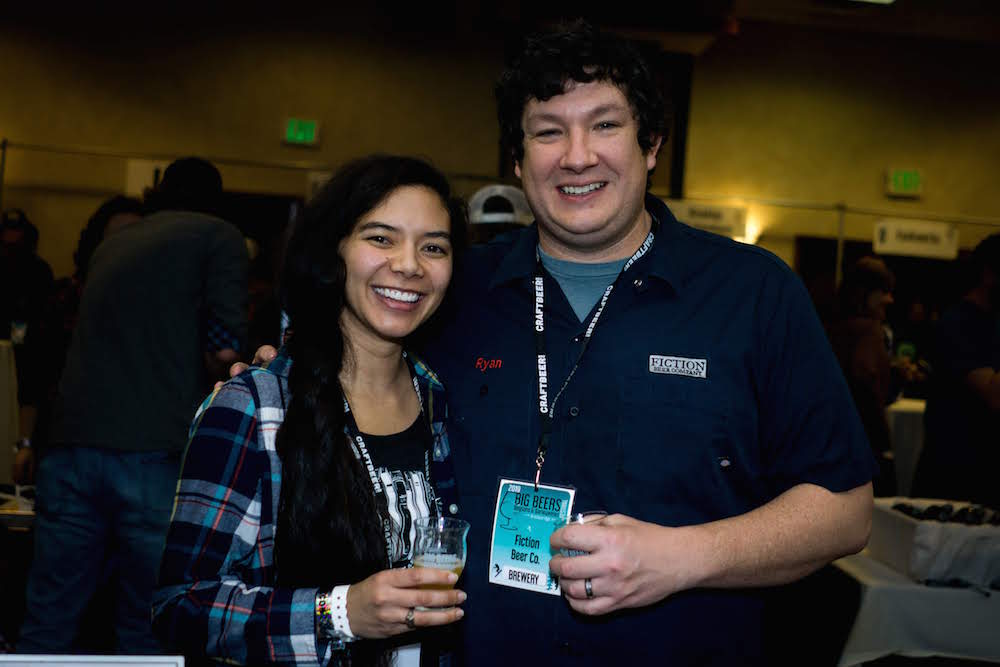 We're excited to try Fiction Beer Company's Fan Fiction, collab with CO:NE IPA & Hazy Haze, a local Facebook group dedicated to Colorado hazy IPAs. And don't sleep on Mash Labs, who we named as one of the best rising breweries in Colorado, will have both their Imperial Crispi Boi Pilsner and Double New England IPA.
And now your full 2020 Big Beers Belgians and Barleywines Pour List
(Special thanks to Sami Hartman for her work in creating this pour list)
Brewery Name
Beer Name
Description
ABV
14er Brewing
Brut Double Mt. Massive IPA
Brut Double IPA dry-hopped with El Dorado, Mosaic and Azacca.
10
14er Brewing
2019 Russian Imperial Stout
Whiskey Barrel-Aged Imperial Stout with ancho chili's, coffee, and cacao nibs.
11
14er Brewing
Double Cask Russian Imperial Stout
RIS aged for 9 months in Colorado Single Malt barrel, then finished in Bear Creek Wheated Bourbon cask for an additional 2 months.
12
14er Brewing
Double Cask Coffee Russian Imperial Stout with Coffee
Green natural process Ethiopian coffee beans were aged in Bear Creek Bourbon barrels for several months then the coffee was roasted and added to Russian Imperial Stout, that was barrel finished in the coffee barrel.
12
14er Brewing
Brut Brettathon
Bear Creek Wheat Whiskey Barrel Aged: Brut Double IPA & Kettle Sour Blend fermented with a house three strain Brettanomyces blend.
7.5
21st Amendment
Monk's Blood
Dark Strong ale aged with Figs, Cinnamon, Vanilla, and Oak
8.3
21st Amendment
Lower De Boom
American-style Barleywine
11.5
21st Amendment
There's Money in the Cocoa Banana Stout
Imperial Milk Stout
8
4 Hands Brewing Co
Barrel Reserve Single Origin
Bourbon Barrel-Aged Imperial Stout.
11.5%
4 Hands Brewing Co
Secret Handshake
Barrel-aged Imperial Stout with boysenberries
10.50%
4 Hands Brewing Co
Madagascar Coconut and Cacao
Bourbon barrel-aged Imperial Stout with coconut and cacao nibs
9%
4 Noses Brewing Company
Jazz Lounge
Blend of Koelship inoculated, wine barrel fermented witbier and foeder-matured golden sour ale.
7.7
4 Noses Brewing Company
Toasted Coconut BMF
Barrel Aged Imperial Stout with Toasted Coconut
11.50%
4 Noses Brewing Company
Something Hip
2018 Wild Ale brewed with Roussanne grapes and aged in a Roussanne Barrel
5.80%
Accomplice Beer Company
Pilz Czar
German-style Pilsner
5
Accomplice Beer Company
Resolution Breaker
Collaboration with Great Divide Belgian Dubbel with Caliente Hops
7
Accomplice Beer Company
Krimson King
Imperial Amber Lager
7
Accomplice Beer Company
Burro Bucker
Double Imperial IPA with Mosaic and Simcoe Hops
9.3
Accomplice Beer Company
Sol Dance Wheat
Belgian Witbier
5.4
Alaskan Brewing Co.
Imperial Bock
Imperial Bock
12.5
Alesong Brewing and Blending
Terroir: Pinot Gris
Wine grape-matured farmhouse ale. Freshly pressed 2016 Pinot Gris juice from King Estate Winery was added to this farmhouse ale to co-ferment in French oak.
7.10%
Alesong Brewing and Blending
Rhino Suit: Raspbery
A blend of rich imperial stouts co-fermented with Oregon-grown raspberries and matured in freshly emptied bourbon barrels.
11.10%
Alpine Dog Brewing Co
Dyatlov Pass Incident
Bourbon Barrel-Aged Imperial Stout
12.6
Alpine Dog Brewing Co
French Toast "Dyatlov Pass Incident"
Bourbon Barrel Aged Imperial Stout conditioned on Cinnamon, Vanilla beans, and Maple
12.6
Alpine Dog Brewing Co
100% That Peach
Belgian Style Tripel fermented with Peaches and Marsanne Wine Grape Juice
9.5
Alpine Dog Brewing Co
Chardonnay BA "Ski Naked"
Brett Saison aged in Chardonnay Barrels
6.9
Alvarado Street Brewery
Anniversary No. 5
Heaven Hill, Four Roses bourbon & Woodford Rye whiskey barrel-aged Imperial Stout
15%
Alvarado Street Brewery
Dark Libations No. 2
Imerial Stout Aged in Bourbon & Maple Syrup Barrels
16.4%%
Alvarado Street Brewery
Sharky Waters
Enlgish Barley Wine aged in Cognac Barrels. Collaboration with Horus Aged Ales
14.50%
Alvarado Street Brewery
Chop N Scrape
Bourbon barrel-aged Imperial Stout with Vanilla
13.00%
Alvarado Street Brewery
Motor Oil No. 6
Imperial Stout with Peanut Butter and Chocolate
11.00%
Alvarado Street Brewery
Dark Libations # 2
Rum barrel-aged Imperial Stout with vanilla, coconut, and macadamia nuts
18.00%
Amalgam
Table Table
Table Beer fermented and aged in oak puncheons, dry-hopped with Citra & Mosaic.
3.30%
Amalgam
Gin Pyramids
Gin barrel-aged Saison with apricots
5.20%
Amalgam
Festival Suit
Bourbon barrel-aged Imperial Stout with coconut, chocolate, pecan, and vanilla
13.80%
Angry James Brewery
Angry Buffalo Bourbon Dream
Bourbon barrel-aged Imperial Brown Ale brewed with chocolate malt, a touch of Mexican Coffee.
9.5%
Angry James Brewery
Norwegian Farmhouse
Saison with Kviek yeast
7.60%
Artisanal Imports - Cuvee de Noel
Cuvee de Noel
Spiced Strong Ale
9.00%
Artisanal Imports - Cuvee Prestige '17
Cuvee Prestige '17
Flanders Red
7.60%
Artisanal Imports - Kwak
Kwak
Strong Belgian amber ale
8.40%
Artisanal Imports - Omer
Omer
Blond
8%
Artisanal Imports - Quadrupel
Quadrupel
Quadrupel
10.00%
Artisanal Imports - Rodenbach
Rodenbach Classic
Flanders Red
5.2
Artisanal Imports - Rodenbach
Rodenbach Fruitage
Flanders Red with Cherries and Elderberries
4.2
Artisanal Imports - Tripel Karmeliet
Tripel Karmeliet
Tripel Karmeliet is a classic golden Belgian Tripel with a distinct character from the use of three grains.
8.40%
Atom Brewing Company
3 Year Anniversary Blend
Mixed culture ale, aged 1,2 and 3 to create this blend. Bottled conditioned for 6 months..
6.5%
Atom Brewing Company
Atom's Apple
Barrel aged Wild Ale blended with apple juice
6.50%
Atom Brewing Company
Kriek
Barrel aged wild alerefermented on three pounds per gallon of Montmorency cherries.
7.00%
Avery Brewing Co.
Imperial Stoutwork Orange
Bourbon and whisky Barrel Aged Imperial Stout with orange peel, cacao nibs, and cardamom.
15.7%
Avery Brewing Co.
Rocky Mountain Olsons
Small batch, brewery-only release is a Bourbon Barrel Aged treat with milk chocolate malted milk balls.
16%
Avery Brewing Co.
Old Grumbler
Run barrel-aged Old Ale
17.20%
Avery Brewing Co.
Pear of Peaches
Double IPA
9%
Baere Brewing Company
Baere-liner Weisse
Traditional Berliner Weisse. Soured overnight with our hour lactobacillus culture and mixed-culture fermented in stainless steel with the culture and yeast.
4.3%
Baere Brewing Company
Saison
House Saison fermented with a French Saison yeast and a mis of Brettanomyces
5%
Baere Brewing Company
Frambruin
Barrel-aged Sour Brown with Raspberries
7.40%
Baere Brewing Company
Because 7 8 9
Hazy IPA w/ El Dorado, Azacca & Idaho 7 hops. Party.
7.00%
Baere Brewing Company
Fordi Seven Åtte Ni
Hazy IPA fermented with Kweik yeast and hopped w/ Idaho 7
7.00%
Ballast Point
Victory at Sea
Vintage 2018 High West Whiskey barrel aged Imperial Coffee/Vanilla Porter
12.2%
Ballast Point
Sour Wench
Sour Ale with Blackberries
7%
Barrel + Beam
Terre a Terre
A French sourced, classically styled saison.
6.5%
Barrel + Beam
Golden Partager
Barrel-aged Brett Saison
7.50%
Barrel + Beam
Star Plum Stout
Oat-stout soured in rum barrels and aged on plums
7.50%
Barrel + Beam
Northwoods Hospitality
French oak wild ale finished on pineapple, Montmorency cherry and midget raisins.
11.20%
Barrel + Beam
Terre Magique
Wild Saison with blackberry and black currant
7.70%
Barrel of Monks Brewing
Father Christmas
Spiced seasonal Winter Ale.
10%
Barrel of Monks Brewing
Parade of Souls 2019
Imperial Stout
10.20%
Barrel of Monks Brewing
Den of Sins
Bourbon barrel-aged Belgian Imperial Stout
11.50%
Barrel of Monks Brewing
Rockin' Monk
Dark Strong
9.00%
Barrel of Monks Brewing
Grand Cru
Grand Cru
Beachwood Brewing & Blendery
Funk Yeah
Gueuze inspired beer that is blended once each year using carefully selected barrels ranging from 1 to 3+ years old.
6.50%
Beachwood Brewing & Blendery
We Are Who We Pretend to Be
Gueuze-inspired, 100% Spontaneously Fermented
6.60%
Beachwood Brewing & Blendery
Funk Yeah Raspberry
Gueuze-inspired W/ Raspberries
6.20%
Beachwood Brewing & Blendery
Mocha Machine
Imperial Coffee Chocolate Porter
9.20%
Beachwood Brewing & Blendery
Double Gator
Double IPA with Mosaic
9.50%
Bell's Brewery
Vanilla Black Note
Vanilla Stout aged in bourbon barrels.
11.30%
Bell's Brewery
Expedition Stout
Russian Imperial Stout.
10.50%
Black Bottle Brewery
Too Many Quads
Bpurbon barrel-aged Belgian Style Quadrupel with Tart Cherry.
11.5%
Black Bottle Brewery
Angry Elf
Bourbon barrel-aged American Strong Ale brewed with brown sugar, maple syrup, cinnammon, molasses, and honey
10.40%
Black Bottle Brewery
Imperial Coconut Brown
Imperial Brown Ale brewed with coconut
9.20%
Black Project Spontaneous and Wild Ales
Skyhawk
A rum and gin barrel aged blend wild ale with raspberries.
7%
Black Project Spontaneous and Wild Ales
Brand Cygnus
MT Lambic inspired ale blended with Montmorency and Balaton cherries.
7.68%
Black Project Spontaneous and Wild Ales
Experimental 5
Barrel Aged Golden Sour
6.50%
Blackberry Farm Brewery
Barrel Series 001
Oak-aged Belgian-style pale ale blended with young American pale ale.
7.20%
Blackberry Farm Brewery
Beans of the Stone Age
Robust Coffee Porter
7.80%
Blackberry Farm Brewery
En Honneur de Toi
Imperial Saison
8.20%
Blue Moon RiNo
Barrel-Aged Russian Imperial Stout
Imperial Stout aged in a combination of Wheat Whiskey, Rye Whiskey, and Bourbon barrels for 8 months keg conditioned since 2017
12
Blue Moon RiNo
Luxe Imperial Kriek
Imperial Sour aged in LAWS Rye Whiskey barrels for over a year, then conditioned on fresh Colorado cherries for another 6 months
9.7
Boggy Draw Brewery
MACH_V
Imperial Porter brewed with Maple Syrup, Almonds, Cinnamon, Honey and Vanilla beans.
10%
Boggy Draw Brewery
Elkspresso Stout
Coffee Stout
7.20%
Bonfire Brewing
Good Boy
Black & Chocolate malts; infused 48 hours with Madagascar vanilla beans. Peanut butter flavoring added in secondary.
9%
Bonfire Brewing
10w80
Barrel-aged Imperial Stout
10%
Bonfire Brewing
Kilt Dropper
Scotch Ale
7.50%
Bonfire Brewing
Colonel's Stash
Barrel-aged Rye Ale
10%
Bootstrap Brewing
PX Wreak Havoc
Imperial Red Ale aged in a PX Sherry/Bourbon Barrel
8.50%
Bootstrap Brewing
Zeus!
Imperial Stout
14.00%
Bootstrap Brewing
Salted Caramel Nut Porter
Porter with Salted Nut Rolls and Sea Salt
7.00%
Bootstrap Brewing
Shackin' Up WreakKriek
Blend of Imperial Red and Cherry Kriek
7.00%
Boulevard Brewery / Duvel USA
Smooth Fuzz
Belgian-style ale aged in oak barrels and foeders for up to 36 months. Fermented with house lactobacillus and Brettanmyces cultures and rested on whole apricots prior to bottling.
8%
Boulevard Brewery / Duvel USA
Plaid Habit
Double-mashed imperial brown ale aged 18 months in freshly drained 10-year Canadian rye whisky barrels.
13.9%
Boulevard Brewery / Duvel USA
Brandy Land
Double mashed imperial stout aged 12 to 24 months in apple brandy casks and bourbon barrels.
12.50%
Brasserie D'Achouffe / Duvel USA
Cherry Chouffe
Belgian Brown Ale, with cherries.
8%
Breckenridge Brewery
Holidale
Whiskey barrel-aged Christmas ale
10.50%
Breckenridge Brewery
Spiced Winter Ale
Spiced Winter Warmer
8.00%
Breckenridge Brewery
Imperial Vanilla Porter
Rum barrel-aged Porter with vanilla
12.50%
Breckenridge Brewery
472 Double IPA
Double IPA
9.00%
Brewery Ommegang / Duvel USA
Double Barrel Dubbel
Abbey Ale aged for six months in a mix of bourbon and brandy casks.
9.90%
Brewery Ommegang / Duvel USA
Saisonztraminer
Farmhouse saison blended with Gewurztraminer grape juice.
6.70%
Brewery Ommegang / Duvel USA
Three Philosophers: Blueberry Coffee
Blend of quadrupel and Belgian Kriek, brewed with both blueberries and coffee.
9.70%
Broken Compass Brewing
Imperial Coconut Porter
A bigger, bolder take on our wildly popular Coconut Porter. ~10% and bursting with coconut flavor blended with smooth chocolate malts.
10.5%
Broken Compass Brewing
Snow-blind
Double IPA brewed with a grip of Centennial, and an enormous dry hop of Chinook, Amarillo, and Mosaic.
8.20%
Broken Compass Brewing
Barrel Aged Belgian Golden Strong Ale
Merlot barrel-aged Belgian Golden Strong
10%
Broken Compass Brewing
Barrel Aged Fabulously Delicious Finely Hopped
Barrel-aged Imperial Stout
TBD
Brooklyn Brewery
Black Chocolate Stout
Winter's Bane. Firebuilder. Garrett Oliver's "résumé beer." The Big One. Whatever you call it, never fail to recognize the power and elegance of the legendary Black
Chocolate Stout.
10%
Brooklyn Brewery
K is for Kriek (2015)
Kriek - finished with Brett and Champagne Yeast
10.10%
Brooklyn Brewery
Black Ops (2016)
Barrel Aged Imperial Stout
11.60%
Bruz Beers
Wolken Tripel
Tripel
9.50%
Bruz Beers
Sèrènètè Grand Cru
Quad
13.20%
Bruz Beers
Hellraiser
Strong Golden Ale
12.50%
Bruz Beers
Currant Sèrènètè Barrique
Whiskey barrel aged Quad with black currants
13.60%
Bruz Beers
Whak
Strong, amber Belgian-style ale
9.2%
Bruz Beers
The Reindeer
Kveik Saison
5.00%
Bruz Beers
The Queen
Saison
5.50%
Burns Family Artisan Ales LLC
LawHammer Solar Eclipse
LawHammer Solar Eclipse is a 19.5% ABV Russian Imperial Stout. Barrel-aged first in Laws Four-Grain Bourbon Barrels then in Deerhammer Single Malt Whiskey barrels.
19.50%
Burns Family Artisan Ales LLC
Petit Jete
Petite Saison
4.50%
Burns Family Artisan Ales LLC
Auld Lang Syne
Brandy Barrel Aged Barleywine
16.50%
Burns Family Artisan Ales LLC
Show Don't Tell
Tripel
9.9%%
Canarchy - Cigar City Brewing
Marshal Zhukov
Russian Imperial Stout
11.8
Canarchy - Perrin Brewing
Caesar's Gimp
Imperial Red Ale fermented with Cabernet Sauvignon grape juice aged in California Merlot oak wine barrels.
13.2
Canarchy - Squatters
Tropical Hop Rising
Double IPA
9
Canarchy - Wasatch
Devastator
Doppelbock
8
Cannonball Creek Brewing Company
Chain Shot
Dubbel
7.7%
Cannonball Creek Brewing Company
Machairodus
Imperial Stout
10.8
Casey Brewing and Blending
Vanilla Jammy
Our collaboration with Side Project. We took a few barrels of Jammy and added whole Madagascar vanilla.
7%
Casey Brewing and Blending
Funky Blender Preserves - Peach and Raspberry
Barrel-aged sour with raspberries and peaches
7%
Casey Brewing and Blending
Raspberry Casey Family Preserves
Barrel-aged sour with raspberries
6%
Casey Brewing and Blending
Funky Blender Preserves - Raspberry & Cherry & Vanilla
Barrel-aged sour with raspberries, cherry, and vanilla
7%
Casey Brewing and Blending
Bourbon East Bank Preserves - Cherry & Vanilla
Barrel-aged sour blended with cherries and vanilla
6.50%
Casey Brewing and Blending
Leaner
Collaboration with Side Project. Sour ale blended with peaches
7%
Casey Brewing and Blending
Funky Blender Preserves - Plum Cuvee
This is a blend of our favorite plum beers we made from the 2019 harvest. Contains Laroda and Elephant Heart plums, Pluots and Benton cherries.
7%
Casey Brewing and Blending
Funky Blender Preserves - Laroda Plum
Sour Ale with Laroda plums
7%
Casey Brewing and Blending
Rum Barrel Aged East Bank/Biere de Garde
Rum Barrel-aged blended ale
6.50%
Casey Brewing and Blending
First Solo
Sour Ale
6.00%
Cellar West Artisan Ales
Farmer's Breakfast
Sour Imperial Stout with Lactose, Coffee, & Maple Syrup
10
Cellar West Artisan Ales
Special Herbs Vol. 2
Saison aged in oak barrels with wild yeast and aged on lavender
6.5
Cellar West Artisan Ales
Feed Your Head
Brett Saison dry hopped with Mosaic & Ekuanot
9
Cellarmaker Brewing
Vastness of Space
Imperial Stout
9.8%
Cellarmaker Brewing
Vastness of Space - Latte
Stout with Coffee & Lactose
9.8
Cellarmaker Brewing
Strawberry Oblivion
Oak-aged Sour Blend with 800 lbs of Strawberries added.
6.5
Cellarmaker Brewing
Ancient Idols
Helles lager co-fermented with whole cluster Vermentino grapes.
5.5
Cellarmaker Brewing
Beer/ Wine Hybrid
Beer/ wine hybrid co-fermented with wine must
8
Cellarmaker Brewing
Ocean of Storms
Collab with Horus Brewing. Bourbon Barrel-Aged Stout
14
Cerebral Brewing
Vanilla Sled God
Collaboration with Horus Aged Ales. Imperial Coffee Stout with Jamaican Coffee aged in whisky barrels for then conditioned it on 1.5lbs of Ugandan vanilla beans
13%
Cerebral Brewing
Coconut Sled God
Collaboration with Horus Aged Ales. Imperial Coffee Stout with Jamaican Coffee aged in whisky barrels with 25lbs of toasted coconut per barrel
13.10%
Cerebral Brewing
Common Ancestry
Oak Aged Sour with Nectarine and Apricot
5.50%
Cerebral Brewing
Cosmic Vertigo
Collaboration with Fort George. Barrel-aged Barleywine.
12.50%
Cerebral Brewing
Scam Likely - Strata
Single hopped Strata Double IPA
8.50%
Cerebral Brewing
International Waters
Foeder Pilsner
5.50%
Chain Reaction Brewing
Scotch Barrel-Aged Belgian Rye Stout
Imperial Stout aged for over 1 year in Scotch barrel
10.5%
Chain Reaction Brewing
Belgian Rye Stout
Imperial Belgian Stout
8.50%
Chain Reaction Brewing
Pink Peppercorn Saison
Classic Saison that is brewed with pink Peppercorn, coriander and a touch of honey malt
7.30%
Chrysalis Barrel Aged Beer
The Hunter
Traditional Saison aged in neutral oak barrels with a house mixed culture for six months aged on200 lbs of freshly picked Local, Organic, whole Bing Cherries for an additional 6 months.
5.9
Chrysalis Barrel Aged Beer
Oud Bruin
Oud Bruin aged in neutral oak barrels with our house mixed culture for 12 months.
5
Chrysalis Barrel Aged Beer
Sour Chamomile Saison
Traditional Saison aged in neutral oak barrels with a house mixed culture and Chamomile flowers.
4.9
Crooked Stave Artisan Beer Project
Gift of Time
Imperial Stout Aged in Heaven Hill & Angel's Envy Bourbon Barrels for 3 Years
13.8
Crooked Stave Artisan Beer Project
Adambier
Dortmunder Sour Altbier Aged in Bourbon Barrels
9.2
Crooked Stave Artisan Beer Project
Nightmare on Brett Aged in Leopold Bros Whiskey Barrels
Dark Sour Ale Aged in Leopold Bros Whiskey Barrels
9.6
Crooked Stave Artisan Beer Project
Serenata Notturna Aged in Laws Secale Rye Barrels
Belgian Style Golden Sour Ale Aged in a Single Laws Secale Rye Barrel
12
Culture Beverage - 3 Fonteinen
Oude Geuze Armand & Gaston
Blend of one-, two-, and three-year old traditional lambics.
5.5%
Culture Beverage - 3 Fonteinen
Oude Kriek
Kriek
6%
Culture Beverage
La Saison D'Epeautre
Saison
6.80%
Culture Beverage - De Ranke
Cuvée De Ranke
Lambic Blend
7.00%
Culture Beverage - De Ranke
Kriek De Ranke
Kriek
7.00%
Culture Beverage
Taras Bulba
Bitter Blond
4.50%
Dead Hippie Brewing
Gunbarrel Golden
Belgian Style Golden Ale
8.56
Dead Hippie Brewing
Estimated>Eyes
Belgian Style Triple
9.56%
Dead Hippie Brewing
Dead Dubbel D
Belgian Style Dubbel
7.43%
Deep Ellum Brewing Company
Dream Crusher
Double Imperial IPA
9.5
Deep Ellum Brewing Company
Four Swords
Belgian Quadruple aged in Cabernet red wine barrels for over a year
10.5
Deep Ellum Brewing Company
Wealth & Taste
Golden Strong Ale that begins in fresh American oak barrels, matures in French chardonnay oak barrels, and finishes fermentation with Texas-friendly Viognier white wine grape
10.5
Deep Ellum Brewing Company
White IPA
White IPA with Summit, Callista, and Ekuanot hops
7.8
DESTIHL Brewery
Dosvidanya Bourbon
Bourbon Barrel Aged Russian Imperial Stout
12.5%
DESTIHL Brewery
Bourbon Barrel Aged Quadrupel
Bourbon barrel-aged Quad
11%
DESTIHL Brewery
Dosvidanya Vanilla Rye
Rye barrel-aged Russian Imperial Stout
12.5%
DESTIHL Brewery
Dosvidanya Mexican Chocolate
Barrel Aged Russian Imperial Stout
12.50%
Dillon DAM Brewing co.
Chocolate Oatmeal Imperial Stout
Bourbon Barrel- Aged Imperial Stout.
Dillon DAM Brewing co.
Bourbon Barrel aged Barleywine
Bourbon Barrel-Aged Barleywine hopped with Simcoe and Glacier
12%
Dillon DAM Brewing co.
Colorado Spruce Tip Double IPA
Double IPA with Colorado Spruce Tips, Citra and Simcoe Hops
7.50%
Dogfish Head Craft Brewery
75 Minute
IPA with maple syrup and Cascade hops
7.50%
Dogfish Head Craft Brewery
Eastern Seaboard
Wild Ale aged in red and white wine barrels with blackberries and plums
7.20%
Dogfish Head Craft Brewery
World Wide Stout
Imperial Stout
15 - 20%
Dogfish Head Craft Brewery
120 Minute
Imperial IPA
15 - 18%
Dry Dock Brewing
Gueuze
Pro-am version of Torre Ahlberg's Best of Show entry from 2019 Big Beers Homebrew competition made with Alan Simons at Dry Dock Brewing. This beer was brewed for entry into the Pro-am category at the 2019 Great American Beer Festival.
6%
Dry Dock Brewing
Coconut Bligh's Barleywine
Barleywine aged in whiskey barrels with coconut added
11.50%
Dry Dock Brewing
2017 Bligh's Barleywine
Barrel-aged barleywine
10.50%
Dry Dock Brewing
Imperial Stout
Bourbon barrel-aged Imperial Stout
12.50%
Ecliptic Brewing
Sedna Tiramisu
Whiskey barrel-aged stout with vanilla, coffee, and chocolate
11.5%
Ecliptic Brewing
2014 Barrel-Aged Orange Giant
Barrel-Aged Barleywine
13.80%
Ecliptic Brewing
Barrel-Aged Ecliptic + Belmont Station Barleywine
Bourbon barrel-aged barleywine
12.00%
Ecliptic Brewing
2016 Oort
Bourbon Barrel-aged Stout
12.10%
Ecliptic Brewing
Phaser Hazy IPA
IPA
6.50%
Eddyline Brewing Company
Barrel-Aged Java Stout
Barrel-Aged Stout
9%
Eddyline Brewing Company
Epic Day Double IPA
Double IPA
10%
El Rancho Brewing Company
Don't Be Russian When Putin On Your Pants
Russian Imperial Stout aged in a Creekside Winery French Oak barrel for three months
14
El Rancho Brewing Company
Ol' Rancho
English-style Old Ale
8.4
El Rancho Brewing Company
Valhalla
Finnish style Sahti aged in Gin Barrels
8
El Rancho Brewing Company
Quadcore
Belgian Dark Strong Ale
11
Elevation Beer Co.
Signal de Botrange
Imperial Saison.
10%
Elevation Beer Co.
False Summit
Buffalo Trace Bourbon Barrel Aged Quad
11.10%
Elevation Beer Co.
Oil Man
Buffalo Trace Bourbon Barrel Aged Imperial Stout with Coconut
10.80%
Epic Brewing Company
Big Bad Baptist
Rich and roasty Imperial Stout and age it in flavorful Whiskey Barrels before adding copious amounts of artisanal coffee and real cacao nibs.
11.5%
Epic Brewing Company
Big Bad Baptista
Imperial Stout with Mexican Coffee, cacao nibs, cinnamon and vanilla added, and 100% aged in whiskey barrels
11.50%
Epic Brewing Company
Big Bad Baptist - Chocolate Rapture
Whiskey Barrel-aged Chocolate Stout with Coffee and Vanilla added
11.50%
Epic Brewing Company
Chasing Ghosts
Double Dry Hopped New-England Style IPA
10.00%
Epic Brewing Company
Brainless Raspberries
Belgian Golden Ale brewed with raspberries
9.50%
Fiction Beer Company
Zembla
Baltic Porter aged in freshly emptied Laws Whiskey barrels
9
Fiction Beer Company
Fan Fiction
Hazy Double IPA
8.00%
Fiction Beer Company
Zembla w/ a Twist
Baltic Porter aged on Vanilla, Marshmallow, Cinnamon, and Cocoa
9.00%
Fifty West Brewing Co
10&2
Oak aged Aled Barleywine
12.5%
Fifty West Brewing Co
D.V.S
Imperial Stout with Brown Sugar
11.50%
FiftyFifty Brewing
Eclipse: Salted Caramel
Our Imperial Stout brewed with caramel aged in Bourbon and Salt barrels
12.8
FiftyFifty Brewing
Eclipse: Rye Cuvee
Our Imperial Stout aged in a blend of rye whiskey barrels
12.80%
FiftyFifty Brewing
Sam's Fizz
An Imperial Kolsch brewed with lemon, lime, and lactose aged in gin barrels. This is our take on a gin fizz cocktail
9.70%
FiftyFifty Brewing
Malbec Old Digs
Barleywine aged in Malbec barrels. Collaboration with Urban Root
8.70%
FiftyFifty Brewing
BART
BART is a blend of some really fantastic beer that has been aging in bourbon barrels. This beer is Barrel Aged Really Tasty
12%
Firestone Walker Brewing Company
Violet Underground
Wild Ale made with golden raspberries and candied violet petals and partially fermented with native yeasts shared by our friends at Wild Beer Co. in Somerset County, England.
5.50%
Firestone Walker Brewing Company
Tequila Sunrise
Tequila Barrel-Aged Cocktail Inspired Blended Ale
12%
Firestone Walker Brewing Company
Old ManHattan
Blended ale aged in bourbon, cherry, orange and aromatic bitters barrels
9.60%
Firestone Walker Brewing Company
Feral One
American WIld Ale
6.50%
Flying Dog Brewery
The Truth
Imperial IPA
8.7%
Flying Dog Brewery
Double Dog
Double IPA
12%
Flying Dog Brewery
Gonzo Imperial Porter
Imperial Porter
10%
Founders Brewing Company
Más Agave
Imperial Lime Gose brewed with agave and sea salt.
10
Founders Brewing Company
KBS Espresso
Bourbon Barrel-Aged Stout with Espresso
12
Four Peaks Brewing Co
Sirius
Imperial Stout with licorice root and cold-brewed Monsooned Malabar coffee aged in freshly emptied bourbon barrels.
13.8%
Four Peaks Brewing Co
Hopsquatch
Barleywine
11.00%
Fremont Brewing
Brew 3000
Barrel-aged English-style Barleywine
13.20%
Fremont Brewing
Bourbon Barrel Aged Dark Star: Chocolate, Vanilla, Maple Syrup
Barrel-aged Imperial Oatmeal Stout with chocolate, vanilla, and maple syrup.
13.10%
Fremont Brewing
Coconut Edition B-Bomb
Imperial Winter Ale, aged in bourbon barrels, with toasted coconut
13.20%
Fremont Brewing
House Saison
Saison
6.30%
Fremont Brewing
Virtue
Foeder aged Golden Sour from our Black Heron Project
5.0%
Gilded Goat Brewing Company
Belgian Quad
A blend of two batches that have been aged in California Cabernet barrels for 8 months and 18 months, making a complex beer with rich overtones of malty sweet flavors, Cabernet wine, and banana esters. You'll pick up flavors of dried cherries, raisins, plums, oak, red wine, and spice, with a sweet finish.
10.5
Gilded Goat Brewing Company
Grisette
Grisette aged on French White Oak
6
Gilded Goat Brewing Company
Bordeauxn't
Flanders Red Style Ale aged in Bordeaux barrels
7.4
Glenwood Canyon Brewing Company
King's Row
Bourbon barrel-aged Baltic Porter
10%
Glenwood Canyon Brewing Company
Carbonator
Dopplebock
10%
Glenwood Canyon Brewing Company
Casey Brewing & Blending - Collaboration Wit
Witbier
4%
Glenwood Canyon Brewing Company
Black Diamond Imperial Stout
Russian Imperial Stout
8%
Goose Island Beer Co.
Bourbon County Stout: 2-Year Reserve
Bourbon barrel-aged stout
14.9%
Goose Island Beer Co.
Bourbon County Stout: Reserve Rye
Rye barrel-aged Imperial Stout
14.50%
Goose Island Beer Co.
Bourbon County: Double Barrel Stout
Bourbon barrel-aged Imperial Stotu
18.00%
Goose Island Beer Co.
Bourbon County: Café De Olla Stout
Bourbon barrel-aged Imperial Stout with coffee
13.50%
Grand Teton Brewing
Black Cauldron
Imperial Stout brewed with plenty of caramel and roasted malts and subtly spiced with Cascade and Super Galena hops.
9.5%
Grand Teton Brewing
2014 Coming Home Holiday Ale
Belgian Quad
10%
Grand Teton Brewing
2015 Farmhouse
Red win-barrel aged Farmhouse Ale
11.50%
Gravity Brewing
Coal Kriek
Belgian-Style Abbey/Dubbel w/ Tart Montmorency Cherry
6.5
Gravity Brewing
Mendacious
Belgian-style Golden Strong Ale
8.1
Gravity Brewing
Olde Gravitatem
English Strong Ale
8.1
Gravity Brewing
Acceleration
Double IPA with Amarillo, Centennial & Cascade Hops
9.8
Gravity Brewing
Hawt Dang
Mexican-Style Bock
7.9
Great Divide Brewing Co
Yeti: Mexican Chocolate
Yeti Imperial Stout with spices and vanilla.
9.5%
Great Divide Brewing Co
Yeti: Barrel-Aged
Barrel-aged Imperial Stout
12.50%
Great Divide Brewing Co
Sour Cherry Quad
Barrel-aged Belgian Quad with Cherries
9.50%
Great Divide Brewing Co
Great Divide/ Ska Collab
Belgian Table Beer
5.00%
Grimm Brothers Brewhouse
One Eye Two Eye Three Eye Goat
Bavarian style Doppelbock
10.1
Grimm Brothers Brewhouse
Magic Mirror
Imperial Köttbusser
11
Grimm Brothers Brewhouse
Old Brown Shoe
English Old Ale
9.2
Guanella Pass Brewing CO
Soured Dark Saison
Dark Sour Saison
6%
Guanella Pass Brewing CO
Bourbon Barrel-Aged Belgian Quad
Barrel-aged Quad
10%
Guanella Pass Brewing CO
Flander's Style Red
Flander's Red
6%
Guanella Pass Brewing CO
Belgian Golden Strong
Belgian Golden Strong
8%
Gunbarrel Brewing Company
Truth Hurts
Woodford Reserve Bourbon Barrel-Aged Dark Strong Ale
12
Gunbarrel Brewing Company
Tell Me Lies
Beglian Style Quad
12.50%
Gunbarrel Brewing Company
LaVeau
Reserve Blend: Sour Barrels, Spontaneously Fermented Barrels & BBA Imperial Stout on raspberries
10.00%
Gunbarrel Brewing Company
Cleo's Reserve 2019
Rum Barrel-Aged Imperial Stout aged on mango, papaya, guava, and coconut.
10.80%
Gunbarrel Brewing Company
ImPeared
Imperial Hefeweizen fermented with loads of Gunbarrel resident Klare Black's pears with a hint of cinnamon & nutmeg
10.00%
Gunbarrel Brewing Company
Queen of Tarts - 2019
Oak-aged wild ale with cherries, lactose, vanilla, cinnamon and nutmeg
9.50%
Highland Park Brewery
Griffith J. Griffith
Imperial Stout with Ethiopian coffee from LA coffee roaster, Trystero Coffee.
12.5%
Highland Park Brewery
Lazier Susan
Sour blond ale with peaches & nectarines from Matsumoto Family Farms.
5.20%
Highland Park Brewery
High 5 Blended Barrel Aged Beer
Barrel aged & blended cake inspired 5th anniversary ale. Contains almond, vanilla, cinnamon, & lactose.
12.80%
Highland Park Brewery
Cold Box Cool Ship Cherry
100% spontaneously fermented beer with added Montmorency cherries.
6.3%
Highland Park Brewery
Cold Box Cool Ship
Experimental wild ale 100% spontaneously fermented.
6.30%
Highland Park Brewery
242 MPH
Imperial Stout with massive amounts of cherrywood & coconut. Brewed in collaboration with Horus Aged Ales.
13.50%
Highland Park Brewery
More Maas
Imperial stout with lavender, orange peel, & coffee from LA roaster Trystero Coffee. Brewed in collaboration with Trystero.
12.80%
Highland Park Brewery
504
Barrel Aged Neapolitan Imperial Stout with a touch of cinnamon, heaps of cacao nibs, strawberries, and vanilla.
10%
Highland Park Brewery
Barrel Aged Late Night
Barrel aged Imperial Stout with Trystero Coffee & coconuts.
10%
Holidaily Brewing Company
Weihnachtsbier Spiced Lager
Winter spiced lager was brewed with Douglas Fir needles, orange peel and spices

7.2%
Holidaily Brewing Company
Boombastic Hazy IPA
IPA
7.10%
Holidaily Brewing Company
Santa's Nightcap
Gluten-free Bourbon Barrel Aged Imperial Stout
10.80%
Horse & Dragon Brewing Company
Dragonfire
Rye and Whiskey Barrel-Aged Stout
10.10%
Horse & Dragon Brewing Company
Blue Giant
Double IPA
9.20%
Horse & Dragon Brewing Company
5 Cheers Russian
Bourbon Barrel-Aged Imperial Stout
10.50%
Jackie O's Brewery
Skipping Stone
Bourbon barrel-aged Belgian style Quad.
13%
Jackie O's Brewery
Apple Brandy Barrel Brick Kiln
Apple Brandy barrel-aged Barleywine
11.40%
Jackie O's Brewery
Dark Apparition
Russian Imperial Stout
10.50%
Jackie O's Brewery
Brandy Barrel Black Falls
Brandy and Bourbon barrel-aged porter
13.50%
Jagged Mountain Craft Brewery
Golden Brut
Imperial Golden Ale aged 12 months in Muscat barrels
11.30%
Jagged Mountain Craft Brewery
Pallet Present
Imperial Stout with Peanut Butter, Vanilla, Lactose and Salt
10.00%
Jagged Mountain Craft Brewery
Throw in the Towel
Rum Barrel Aged Belgian Quad
11.00%
Jagged Mountain Craft Brewery
Waffle Stomp
Golden Barleywine with Belgian Waffles and Maple Syrup
9.00%
Jester King Brewery
Even More Jeppe
Dry-hopped Barrel-Aged Sour w/ Elderflowers & Nelson Sauvin hops
6%
Jester King Brewery
Spon Syrah & Sangiovese
Spontaneous beer refermented with Syrah and Sangiovese grapes
6.1
Joyride Brewing Company
Suspicious Circumstances
Baltic Porter
8.5
Joyride Brewing Company
Your Steps Alone
Chardonnay Barrel-Aged Brett Saison with Raspberries and Cherries
6.4
Kane Brewing Company
Barn Door: Barrel-Aged
WIne barrel-aged ale conditioned on hibiscus and fresh citrus zest.
8.6%
Kane Brewing Company
Anniversary Ale 2922
Blend of Barrel Aged Stouts and Porters with bourbon vanilla beans and cinnamon
12.30%
Kane Brewing Company
Picture in Reverse
Bourbon barrel-aged Old Ale
12.80%
Kane Brewing Company
Lunchbox Hero
Imperial Stout with bourbon barrel-aged Vermont maple syrup, marshmallows, peanut butter, cacao, hazelnuts and vanilla beans.
11.30%
Knotted Root Brewing Company
Space and Time
Unfiltered Double IPA
8.2
Knotted Root Brewing Company
Precious Birthday Fudge
Imperial Fudge Stout
10%
Knotted Root Brewing Company
Double Vanilla DDH Thick Strawberry Goo
DDH Smoothie Style
5.60%
La Cumbre Brewing Co.
La Negra
Four Rose Bourbon Barrel-Aged Russian Imperial Stout
10.50%
La Cumbre Brewing Co.
To the Nines-9th Anniversary Ale
Belgian-Style Dubbel with cherries.
7.80%
La Cumbre Brewing Co.
Origin
Double Dry-Hopped Hazy IPA
8.50%
Lagunitas Brewing
Willettized Stout 2017
Rye Barrel-Aged Imperial Stout
12.60%
Lagunitas Brewing
Sonoma Farmhouse Brett Stout
Brett Stout
11.30%
Lagunitas Brewing
2015 Olde Gnarlywine
American Barleywine
10.90%
Lagunitas Brewing
Cherry Jane Sour
Sour Ale with cherries
5.50%
Lagunitas Brewing
Hazy Memory
Hazy Double IPA
8.00%
Launch Pad Brewery
Lauzon
Imperial Biere de Garde with clementine peel and long peppercorns.
9%
Launch Pad Brewery
Tesseract
Rye and Bourbon barrel aged Baltic Porter
10.50%
Launch Pad Brewery
Transit of Mercury
Burbon barrel aged Imperial Blonde Ale
11%
Launch Pad Brewery
Max Q
Red wine barrel-aged Quad
10%
Launch Pad Brewery
Soyuz - Bourbon Pecan Pie
Russian Imperial Stout with pecans, vanilla, brown sugar, and oak staves.
9%
Launch Pad Brewery
Cozy Christmas
Russian Imperial Stout with coconut, vanilla, caramel, and coffee
9%
Left Hand Brewing
25+1
Bourbon, Rye, Whiskey, Rum & Brandy Oak Barrel-aged Imperial Stout
14.50%
Left Hand Brewing
Fade to Black
Export Stout
8.50%
Left Hand Brewing
Wake Up Dead
Imperial Stout
10.20%
LIBERATI restaurant & brewery
Recioto Denveris
Oenobeer Wine Imperial Stout Hybrid
12.80%
LIBERATI restaurant & brewery
The Mighty Oyster
Belgian strong oyster oenobeer
19.30%
LIBERATI restaurant & brewery
Vino Veritas
Tannic oenoquad
16.00%
Liquid Mechanics Brewing
Coconut Anarchy
Bourbon Barrel Aged Russian Imperial Stout with Toasted Coconut, Chocolate, and Madagascar Vanilla Beans.
12%
Liquid Mechanics Brewing
Mexican Chocolate Anarchy Project
Bourbon Barrel Aged Russian Imperial Stout with Cinnamon, Ancho Pepper, Chocolate, Vanilla.
12%
Liquid Mechanics Brewing
Purveyor of Mayhem
Bourbon barrel-aged Quad
Liquid Mechanics Brewing
Lucid AF
West Coast IPA with Citra, Mosaic, and Amarillo hops.
7.50%
Liquid Mechanics Brewing
Rally Round The Family
Bourbon barrel-aged Barleywine
12.50%
Liquid Mechanics Brewing
Pocket Full of Shells
Bourbon Barrel Aged Barleywine with Toasted Coconut and Vanilla
12.50%
Living The Dream Brewing
Flanders Style Grand Cru
Traditional Flanders Style Sour Red Aged in Cabernet Barrels for 4 Years
7.5%
Living The Dream Brewing
Arapahaze Double NEIPA
Idaho 7 and Mosaic Dry Hopped Double Hazy IPA
8.10%
Locavore Beer Works
Quadricorn
Quadrupel aged in Laws Bourbon and Rye barrels.
14.40%
Locavore Beer Works
Black Pearl
Burbon Barrel Aged Imperial Porter Breckenridge barrels
11.90%
Lone Tree Brewing Company
Wee Heavy
Bourbon barrel-aged Wee Heavy
10%
Lone Tree Brewing Company
Belgian Pale Ale
Belgian Pale Ale
5.9%%
Lone Tree Brewing Company
Triple IPA
Triple IPA
11%
Lone Tree Brewing Company
Hop Zombie
Imperial Red IPA
9%
Loveland Aleworks
Bourbon Barrel-Aged Imperial Stout
Bourbon Barrel-Aged Imperial Stout
13.5%
Loveland Aleworks
2019 Brewer's Reserve Vanilla Bean Bourbon Barrel-Aged Imperial Stout
Bourbon Barrel-Aged Imperial Stout with Tahitian vanilla beans
14.50%
Loveland Aleworks
2017 Tequila Barrel-Aged Sour Ale
Tequila Barrel-Aged Sour Ale
10.00%
Loveland Aleworks
2020 Tequila Barrel-Aged Sour Ale
Tequila Barrel-Aged Sour Ale
9.00%
Loveland Aleworks
Brewer's Choice Barrel-Aged Sour Ale
Barrel-aged Sour Ale
8.00%
Mad Fritz Brewing Co
The Goose That Laid The Golden Egg
Solera style saison refermented with Brettanomyces.
7.70%
Mad Fritz Brewing Co
Local Origins Farmers Ale
Saison / IPA hybrid
6.50%
Mad Fritz Brewing Co
The Birds and the Beasts
Cognac Barrel-Aged Barleywine
10.20%
Mash Lab Brewing
Double New England IPA
Hazy Double IPA brewed with Simcoe, Amarillo and Mosaic
8.50%
Mash Lab Brewing
Drive By Night
Spirit Hound Whiskey Barrel Aged Imperial Stout
11%
Mash Lab Brewing
Drive By Night with Vanilla
Spirit Hound Whiskey Barrel Aged Imperial Stout with vanilla
11%
Mash Lab Brewing
Bourbon Barrel Aged Belgian Quad
Bourbon barrel-aged Belgian Quad
12%
Mash Lab Brewing
Imperial Crispi Boi Pilsner
Imperial Pilsner
7%
Mash Lab Brewing
Coffee Coconut Imperial Stout
Imperial Stout with coffee and coconut
8.3%%
Merchant du Vin
Westmalle Trappist Tripel
Triple
9.50%
Merchant du Vin
Samuel Smith Yorkshire Stingo
Strong Ale
8.50%
Merchant du Vin
Lindemans Cuvée René
Lambic
5.20%
Merchant du Vin
Lindemans Strawberry
Lambic
4.10%
Merchant du Vin
Traquair House Jacobite Ale
Strong Ale
8%
Mikerphone Brewing
Strawberry Feels Forever
Imperial Milk Stout with Vanilla, Cocoa Powder, Cocoa Nibs, and Strawberries
10.5
Mikerphone Brewing
Techno Gorilla
Imperial Stout with Molasses and Cinnamon
10%
Mikerphone Brewing
Thrillerzzz
Imperial Stout with Vanilla and Barrel-Aged Maple Syrup (collab w/ Forager)
12%
Mikerphone Brewing
My Name is Mudd
Imperial Stout with Cookies and Cream Muddy Buddies, Oreo Cookies, and Cinnamon
10.50%
Mockery Brewing
Andrew's Brew
Rye whiskey barrel aged Imperial Red ale with a blend of 4 peppers and cacao nibs.
8.40%
Mockery Brewing
The Baroness
Quadruple
12.30%
Mockery Brewing
Solera #2
Sour Ale
6.40%
Mockery Brewing
Black Forest Cake
Stout aged in hot sauce barrels
8.30%
Muckraker Beermaker
FarmBijou 19
Spontaneous pilsner/wheat beer fermented in a French oak puncheon and conditioned on raspberries
5.50%
Muckraker Beermaker
Sussex Wild: Saison+Spon
Wine barrel-fermented blended ale conditioned on second-use blackberries.
5.00%
Muckraker Beermaker
Netta
Blended gin barrel ale with Nectarines
5.50%
New Belgium Brewing Co.
Where I Live
A Norwegian-inspired, mixed culture sour ale brewed with local malt and local lavender.
6%
New Belgium Brewing Co.
Le Terroir 2016
Dry-Hopped American Sour Ale
7.50%
New Belgium Brewing Co.
Abbey
Belgian Style Dubbel
7.00%
New Belgium Brewing Co.
Honey Orange Tripel
Belgian Style Tripel with honey and orange
10.00%
New Belgium Brewing Co.
Transatlantique Kriek
50-50 blend of Traditional Cherry Lambic and Foeder-Aged Sour Golden Ale
6.20%
New Holland Brewing Company
Dragon's Milk
Bourbon barrel-aged Imperial Stout

11%
New Holland Brewing Company
Dragon's Milk Reserve: Banana Coconut
Bourbon barrel-aged stout with banana, plantain, and cocout.
11%
New Holland Brewing Company
Dragon's Milk Reserve: Oatmeal Cookie
Bourbon barrel-aged stout with cinnamon, vanilla, raisins, and brown sugar.
11%
New Holland Brewing Company
Night Tripper
Imperial Stout
11.50%
New Holland Brewing Company
Pilgrim's Dole
Barleywine
12.00%
New Holland Brewing Company
Hoptronix
Double IPA
9%
New Image Brewing Company
Wood
English style Barleywine aged on Spanish Cedar
12.5%
New Image Brewing Company
Denomination of Origin
Imperial Stout with Vanilla
12.50%
New Image Brewing Company
Three Halves
Barrel Aged Imperial Stout with Coffee and Vanilla
10.50%
Odd Breed Wild Ales
El Cuate
Tequila barrel-aged Wild Ale refermented with organic blue agave.
11.50%
Odd Breed Wild Ales
Narrow Bandwidth of Reality
Wild French Oak Sauvignon Blanc barrels
15%
Odd Breed Wild Ales
Counter Cultural Colorations Double Barrel Aged
Double barrel-aged Strong Burgundyl aged in Italian Sangiovese puncheons before transferring into Jamaican rum barrels filled with organic Angelino plums.
11.50%
Odd Breed Wild Ales
Blended Dark Strong (2018)
This Strong Dark Ale is a blend of 5 beers aged 11-30 months. Full bodied and luxuriously smooth with notes of cherries, plums, and dates leading to a tart, tannic finish.
10.1%%
Odd13 Brewing
The Colorado Kid
Hazy IPA featuring 100% Colorado grown ingredients
7.2
Odd13 Brewing
Villainous Vic
Hazy Double IPA with Vic's Secret, Citra, and Azacca hops
8
Odd13 Brewing
Codename: Holidayfan
Hazy Triple IPA with Citra, Simcoe, and Ekuanot hops
10
Odd13 Brewing
Coconut Saint Newcole
Imperial Stout Aged on toasted coconut
10
Odd13 Brewing
Blueberry Vanilla Intergalactic Juice Hunter
Hazy Double IPA with Galaxy, Simcoe, and Amarillo hops and Blueberry and Vanilla
8
Odd13 Brewing
DDH Hopperella
Hazy IPA hopped with Centennial, Citra, Galaxy, and El Dorado then double dry hopped with Citra and El Dorado
7
Odell Brewing Company
Barreled Treasure
Imperial stout aged in both bourbon and rum barrels with added coffee.
11.0%
Odell Brewing Company
Friek
Blend of raspberry and cherry sour ales with raspberries added.
6.90%
Odell Brewing Company
DDH
DDH Imperial India Pale Ale with Chinook and Galaxy
8.20%
Odell Brewing Company
Ruby Bliss
Grapefruit White Ale
5.00%
Oskar Blues
G'Knight
Dry-Hopped Double-Red IPA
8.7
Oskar Blues
Double Can-O-Bliss IPA
Double IPA
8.2
Oskar Blues
2017 Barrel-aged Ten Fidy
Vintage Bourbon Barrel-Aged Stout
12.5
Outer Range Brewing
DDH Leave a Trail
IPA with Hallertau Mittelfrüh. Mosaic hops
7
Outer Range Brewing
Work From Work
Collaboration with Cerebral Imperial Stout with Marshmallows, Coconut, and Vanilla
12
Outer Range Brewing
Timber with Vanilla
Bourbon Barrel-Aged Imperial Stout with Vanilla
14.5
Outer Range Brewing
Atlas
Imperial Stout
10
Payette Brewing Company
Twelve Gauge
Rye barrel- aged Imperial Stout
10%
Payette Brewing Company
S'mores Twelve Gauge
Barrel-aged Imperial Stout
10%
Payette Brewing Company
Orange Chocolate Twelve Gauge
Barrel-aged Imperial Stout
10%
Phantom Canyon Brewing Company
Winston Smith's Barleywine
Barleywine aged in fresh Colorado Single Malt Whisky barrels for 9 months.
10.0%
Phantom Canyon Brewing Company
That Bread
Kvass
4.30%
Phantom Canyon Brewing Company
99 Red Balloons
Imperial Red IPA
9.90%
Pikes Peak Brewing
Gold
Belgian-inspired ale.
8.70%
Pikes Peak Brewing
AdAmAn
Spiced Ale made with Cinnamon, Ginger, and Honey
8.30%
Pikes Peak Brewing
Hot Sauce Stout
Stout aged in hot sauce barrels
7.20%
Primitive Beer
Shibbleshabble
Two-year old American Spontaneous blend
5.1
Primitive Beer
Harbored in the Fuzz
Two year old spontaneous blend refermented on Colorado-grown Red Globe Peaches for for ten months and bottle conditioned for six months on local Alfalfa honey.
6.2
Purpose Brewing & Cellars
Floofed Up
Heavy pilsner brewed with Andechs lager yeast with Barbe Rouge, Callista, and Huell Melon hops.
8.3%
Purpose Brewing & Cellars
Smoeltrekker #061
Dark Barrel-Aged Saison with Cinnamon, toasted marshmallow, graham cracker, and plum flavors
8.1
Purpose Brewing & Cellars
Smoeltrekker #077
Imperial Stout aged in Sour Barrels & Old Elk Bourbon Barrels
13.5
Ratio Beerworks
Genius Wizard
Bourbon barrel-aged Imperial Stout
12%
Ratio Beerworks
Genius Wizard: Coconut Vanilla
Bourbon barrel-aged Imperial Stout with vanilla and coconut.
12%
Ratio Beerworks
Genius Wizard: Maple Pecan
Bourbon barrel-aged Imperial Stout with maple syrup and pecans
12%
Ratio Beerworks
Genius Wizard: Novo Espresso
Bourbon barrel-aged Imperial Stout with Cold Brew Espresso Coffee
12.00%
Resolute Brewing Company
Down with the Thiccness
Winter Warmer brewed with warming spices.
8.5
Resolute Brewing Company
Imperial Vanilla Chai Brown Ale
Imperial brown ale brewed with madagascar vanilla beans and chai spices.
8
Resolute Brewing Company
Tequila Barrel-Aged Imperial Saison
Imperial Saison aged for 6 months in Cazadores Tequila Barrels
8.5
River North Brewery
Mr. Sandman
Barrel aged Imperial Stout
13.2%
River North Brewery
God Complex
Barrel-aged Quadrupel
17.80%
River North Brewery
Nightmare Fuel
Imperial Coffee Stout
12.80%
Roadhouse Brewery
Siren Song
Belgian-style quadrupel.
14%
Roadhouse Brewery
Mixed Magic
Traditional Belgian style quadrupel co-fermented with Cabernet Sauvignon grape juice aged in first-use whiskey barrels.
10.50%
Roadhouse Brewery
Say What Again
A beer-wine hybrid composed of a 51% Belgian-style Tripel co-fermented with 49% rose grape juice and fermented 100% with champagne yeast.
13.50%
Roadhouse Brewery
Be Grizzly
Grisette with Wyoming rye fermented in a gin barrel with Kevik yeast.
4.00%
Roadhouse Brewery
Avarice & Greed
Strong Ale
9.00%
Rowley Farmhouse Ales
Cote d'Or - Pinot Noir
Pinot Noir barrel-aged Wild Ale conditioned on honey
5.2%
Rowley Farmhouse Ales
Tea For Two
Mixed fermentation saison made with earl grey tea
5.30%
Rowley Farmhouse Ales
Body Isn't Life
English barleywine brewed in collaboration with our good friends at Pipeworks Brewing Company.
11.50%
Samuel Adams Brewery
Utopias 2019
Bourbon barrel-aged Strong Ale then aged in Aquavit, Carcavelos, and Ruby Port barrels and finished in Cognac and Madeira finishing barrels blended with a touch of Kosmic Mother Funk ™ wild ale.
28%
Samuel Adams Brewery
Samuel Adams 1994 Triple Bock
1994 Vintage Old Ale
17.5
Samuel Adams Brewery
Samuel Adams Amburana Imperial Stout
Imperial Stout is aged on Brazilian Amburana wood
9
Sanitas Brewing Company
Sanitas Saison
House Saison
5.90%
Sanitas Brewing Company
Deluge - 2019
House Sour aged in White Wine barrels for 12 months.
6%
Sanitas Brewing Company
Deluge - 2016
House Sour aged in White Wine barrels for 12 months.
6%
Sanitas Brewing Company
Raspberry Deluge
House Sour aged in White Wine barrels for 12 months and then we added over 10 pounds of Raspberry.
6%
Side Project Brewing
Beer: Barrel: Time
Non-adjunct blend of Bourbon Barrel-Aged Imperial Stouts.

15%
Side Project Brewing
Coexpressionalism Kriek
Fruited WIld Ale
6%
Side Project Brewing
Biere du Pays Blend #8
Oak Aged Saison
4%
Side Project Brewing
Rosé du Pays
Oak Aged Saison with grapes
4%
Side Project Brewing
Terroir Project Vidal Blanc 2018
Oak-Aged Wine/Beer Hybrid
8%
Side Project Brewing
Derivation
Oak- Aged Imperial Stout
15%
Sierra Nevada Brewing Co
Narwhal
Bourbon barrel-aged Imperial Stout.
11.9%
Sierra Nevada Brewing Co
Ovila
Barrel-Aged Abbey Dubbel
11.40%
Sierra Nevada Brewing Co
Fantastic Haze
Hazy Double IPA
9.00%
Sierra Nevada Brewing Co
Bigfoot
Barleywine
9.60%
Ska Brewing Co.
Old-Fashioned
A barrel-aged strong ale brewed with oranges and cherries aged in a 5 year single bourbon barrel.

14%
Ska Brewing Co.
Nefarious on Laws
Nefarious Ten Pin Porter Aged in a Laws Whiskey barrel.
10
Ska Brewing Co.
Ska-Great Divide Collaboration
Belgian Table Beer
3
Solemn Oath
Limousine of the Traitors
Barrel-Aged Blend
10
Solemn Oath
Manic Pixie Ecowarrior
English-style Barleywine
11
Solemn Oath
Hug Fight
Double Hazy IPA
7.9
Solemn Oath
Goldmund
Heaven Hill Barrel-Aged Stout
10
Spangalang Brewery
Nightwalker
Dry Imperial Stout.
Spangalang Brewery
Third Stream
Tripel
Speciation Artisan Ales, LLC
Magic Trait
Foeder Aged Sour Ale w/ Blackberry, Blackcurrant & Blueberry.
7
Speciation Artisan Ales, LLC
Mutational Meltdown
Rye whiskey BA dark sour w/ coffee, vanilla, cocoa nibs & orange zest.
8%
Speciation Artisan Ales, LLC
Error Catastrophe
Tequila barrel aged sour w/ prickly pear & roasted habanero
6%
Speciation Artisan Ales, LLC
Allopatric
Sour Ale Aged in Wine & Mezcal Barrels with Frontenac Grapes
9%
Speciation Artisan Ales, LLC
Language of Origin
New Image Collab - Gin Barrel Aged Sour w/ Strawberry, Hibiscus, Vanilla, Lemon
7%
Speciation Artisan Ales, LLC
Outcrossing
Spontaneous Sour w/ Black Currant, Cherry, Ugandan Vanilla
10%
Spice Trade Brewing
Sichuan Saison
This Saison with Sichuan Peppercorns, Chinese 5 Spice & Orange Peel.
7.20%
Spice Trade Brewing
Thai Tripel
Belgian Tripel brewed with Kaffir Lime leaves, Lemongrass, Ginger & Coriander.
9.20%
Stone Brewing
Farking Wheaton W00tstout 2019
Imperial stout with pecans, wheat, and rye. Partially aged in bourbon barrels.
11.50%
Stone Brewing
Stone Espresso Totalitarian Imperial Russian Stout
Russian Imperial Stout
10.60%
Strange Craft Beer Company
1000 Barrels
Imperial IPA with Simcoe, Amarillo, and Summit hops
9
Strange Craft Beer Company
Le Bruit du Diable Farmhouse Ale
Farmhouse Ale
8.3
Strange Craft Beer Company
Dr StrangeLove Barleywine
Barleywine
12
Strange Craft Beer Company
Shackin' Up Wreak/Kriek
Collaboration with Bootstrap Brewing 2 parts Wreak Havoc Imperial Red, 1 part Cherry Kriek
7.3
Surly Brewing Co.
SEVIIN
Belgian-style Ale brewed with Rye, Oats and Wheat
12.5%
Surly Brewing Co.
Xtra
Citra Pale Ale
4.50%
Surly Brewing Co.
Darkness
Russian Imperial Stout
12%
Surly Brewing Co.
2019 Old Fashioned Darkness
Rye Barrel-Aged Imperial Stout with orange peel
12%
Surly Brewing Co.
2018 Rum Coconut Darkness
Rum Barrel-aged Imperial Stout with toasted coconut
12%
Surly Brewing Co.
2012 Smoke
Smoked Baltic Porter
8%
Surly Brewing Co.
FIVE
Red wine barrel-aged Dark Sour
7.50%
Surly Brewing Co.
SYX
Strong Ale
15.00%
Telluride Brewing Comapny
Sleeper POW Day
Barrel-aged Imperial Oatmeal Stout brewed with Espresso and Cocoa Nibs
11.60%
Telluride Brewing Comapny
Batch 100
Barrel-aged Barleywine
10.40%
Telluride Brewing Comapny
Galloping Juice #1
IPA with Cashmere Hop Terpenes
7.60%
Telluride Brewing Comapny
Galloping Juice #2
IPA with Mosaic Hop Terpenes
7.60%
The Ale Apothecary
El Cuatro: Cherry & Port Barrel
Port barrel-aged WIld Ale with cherries
10.56%
The Ale Apothecary
La Tache
Barrel-aged WIld Ale
7.94%
The Bakers' Brewery
Buzzbird
Blonde Ale with a hint of CO honey with a bit of fresh orange peel
4.7
The Bakers' Brewery
Rye Brl. Winter Is Coming
Strong Ale aged in 10th Mtn. Rye Whiskey Barrels
8.5
The Bakers' Brewery
Sasquatch Scotch Ale
Wee Heavy
7.5
The Bruery
Black Tuesday
Bourbon barrel-aged imperial stout
19.4
The Bruery
Mash & Vanilla (2019)
Bourbon barrel-aged barleywine with vanilla
13.70%
The Bruery
The Archetype
Bourbon and wine barrel-aged ale.
14.60%
The Bruery
Brazo Brazo
Barrel-aged Sour with blackberries.
8.50%
The Colorado Farm Brewery
Batch #1
Blonde Ale
4.8%
The Colorado Farm Brewery
Batch #2
Saison
6.20%
The Colorado Farm Brewery
Farmhaus Lager
German Style Strong Lager
6.80%
The Colorado Farm Brewery
Farmhaus Porter
Baltic - Style Porter
7.85%
The Colorado Farm Brewery
Buckwheat Stout
Black English Stout
10.50%
The Colorado Farm Brewery
Farmhaus Rauch
Smoked Strong beer
7.00%
The Rare Barrel
Peach Crusin'
Golden Sour Beer Aged in Oak Barrels with Peaches and Jasmine Pearl Tea
7.20%
The Rare Barrel
Map of the Sun
Golden Sour Beer Aged in Oak Barrels with Apricots
7.70%
The Rare Barrel
Blurred CsT
Tart Saison-Style Beer Aged in Oak Barrels with Cabernet Sauvignon and Tempranillo Grapes
7.50%
The Referend
Balbec
Spontaneously fermented ale refermented with Malbec and "spent" blueberries in a single Hungarian oak red wine puncheon
8
The Referend
Le Différend
Gueuze aged one & two years in bourbon barrels
7.7
The Referend
Mont Sainte-Victoire (White Peach)
Spontaneous Saison aged in Rosé and Pinot Noir barrels before refermentation fresh white peaches for an additional six weeks in stainless steel.
5.5
Three Barrel Brewing
Savvy
Rum Barrel Ages Coconut Lager Aged for 3 months. A dark lager, high alcohol aromas of rum and coconut.
7%
Three Barrel Brewing
Morada
Dark, tart sour with hints of dried fruits. Bottle Conditioned ins 375ml in the tradition Oud Bruin
6%
Three Barrel Brewing
Jason
Lambic
5.50%
Three Barrel Brewing
Tre' Anasazz
A light sour ale brewed with Saaz hops. Bottle Conditions in 375 ml , Spritzy
5.00%
Three Barrel Brewing
Javameister
Dark Sour with double shot of Single origin Sumatra Espresso that was roasted at Three Barrel.
5.50%
Three Barrel Brewing
Maple Brown Shoes
Strong Honey Brown made with our Haefeli's Salt Cedar Honey
6.8%%
Timnath Beerwerks
Raspberry Wheat Lager
Raspberry Strong Wheat Lager
7.1%
Timnath Beerwerks
Imperial NEIPA
Imperial New England-style IPA with Citra and Galaxy Hops
8.2
Timnath Beerwerks
Belgian Tripel
Belgian Tripel
7
Timnath Beerwerks
Little Tank
Russian Imperial Stout aged in Old Elk Bourbon Barrels for over a year
16.4
Timnath Beerwerks
CJ's Barley Party
English Barleywine
15.8
To Ol Beer
Fuck Art - This is Architecture
Bretted Table Beer or Belgian Pale Ale
5%
To Ol Beer
Goliat Stout
Imperial Coffee Stout
10.10%
Transient Artisan Ales
Absinthe Anachronism
Spontaneous Michigan Wile Ale aged in absinthe barrels
6%
Transient Artisan Ales
Cherry Anachronism
Wild Ale
6%
Transient Artisan Ales
F--- Walnut
Maple syrup bourbon barrel-aged Imperial Cream Stout with vanilla, black walnut, and cinnamon.
11.50%
Transient Artisan Ales
F---
Barrel Aged Imperial Cream Stout
11.50%
Transient Artisan Ales
Parker
Rye whiskey barrel-aged barleywine
11.50%
Transient Artisan Ales
F--- Vanilla
Bourbon barrel-aged Imperial Cream Stout with vanilla.
11.50%
Tröegs Independent Brewing
Impending Descent
Barrel-Aged Saison
12
Tröegs Independent Brewing
Nugget Nectar
Fresh hopped Imperial Amber
7.50%
Tröegs Independent Brewing
2018 Mad Elf Grand Cru
Strong Ale with Balaton Cherries
11.00%
Tröegs Independent Brewing
Bourbon Barrel-Aged Troegenator
Burbon Barrel Aged Doppelbock
9.80%
Tröegs Independent Brewing
Apricot Farmette
Saison finished in red wine barrels with apricots and peaches added
7.40%
Two Roads Brewing Company
Table Terroir
Dry, full-flavored table beer brewed with Connecticut grown malt and hops.
3.70%
Two Roads Brewing Company
RumBBL
Passion Fruit Gose aged in Jamaican Rum Barrels
8.20%
Two Roads Brewing Company
Two Juicy
Unfiltered Double IPA
8.2%%
Two Roads Brewing Company
Clementine Gose
Clementine Gose
4.80%
Two Roads Brewing Company
2019 Ruby Port Igor's Dream
Imperial Stout aged in Ruby Port casks
12.00%
Two Roads Brewing Company
Hexotic
Lambic with tropical fruit - mango, passion fruit, orange, guava, mangosteen, and guanabana.
8.00%
Two Roads Brewing Company
Synopsis: Black Currant
Black Currant Fruited Sour
6.40%
Unibroue
La Fin Du Monde
Tripel
9%
Unibroue
Maudite
Dubbel
8%
Unibroue
Terrible
Quad
10.50%
Unibroue
Trois Pistoles
Dark Belgian Strong
9.00%
Unibroue
A Tout Le Monde
Dry- hopped Saison
4.50%
Upland Brewing Company
Blueberry
Blueberry is a wood-aged sour ale.
6.80%
Upland Brewing Company
Raspberry
Raspberry Sour Ale
6%
Upland Brewing Company
Paw Paw
Golden sour ale
7%
Upland Brewing Company
Kindred
Collab with Paradox. Sour Ale
8%
Upland Brewing Company
Guava
Wild Ale
6%
Upslope Brewing Company
Batch 1000
Barrel-Aged Strong Ale
17.50%
Upslope Brewing Company
11th Anniversary Ale: Brandy Barrel Aged Imperial Stout
Brandy Barrel Aged Imperial Stout
17.10%
Upslope Brewing Company
Wild Christmas Ale with Colorado Plums
2019 Wild Christmas Ale matured in oak casks before being racked onto more than 1,000 pounds of Colorado-grown red plums.

9.40%
Urban Chestnut Brewing Company
Thrale's
Strong, intense, and complex Russian Imperial Stout
9%
Urban Chestnut Brewing Company
Nomadic Chai
Foreign Extral Milk Stout with Black Tea & Spices
8%
Vail Brewing Co.
Haute Route
Bourbon Barrel-Age Belgian Style Tripel brewed with grapefruit peel, rose hips, and hopped with Citra and Saphir.

8.5%
Vail Brewing Co.
Science
Hazy Double IPA
7.50%
Vail Brewing Co.
ART
Hazy IPA
6.50%
Vail Brewing Co.
Eden
Belgian Style Golden Strong aged in French red wine oak barrels with Colorado blue sage then bottle aged for over one year.
10.50%
Väsen Brewing Company
Sugarbear
Belgian Quad aged in apple brandy and rye whiskey barrels.
13.5%
Verboten Brewing and Barrel Project
Grow Old With You: Double Oaked Cognac
English Barleywine aged in bourbon barrels then on staves from Cognac barrels.

14.50%
Verboten Brewing and Barrel Project
Double Oaked Blackberry Brandy Grow Old With You
Bourbon/Blackberry Brandy barrel aged barleywine
14.00%
Verboten Brewing and Barrel Project
Mocha Little Nonsense
Bourbon barrel-aged Imperial Stout with coffee, cocoa, and vanilla
12.00%
Verboten Brewing and Barrel Project
Little Nonsense
Bourbon barrel-aged Imperial Stout
12.00%
Verboten Brewing and Barrel Project
Goliat Stout
Annual Collab with Grosen Bart Brewery. Russian Imperial Stout aged in Hale and Bradford bourbon barrels with milk sugar and a blend of Kona and Colombian coffee.
10.50%
Verboten Brewing and Barrel Project
Cherry Vanilla Mountain Man
English Strong Ale aged in bourbon barrels with dark cherries and tahitian vanilla beans.
12.00%
WeldWerks Brewing Co.
Mosaic Extra Extra Juicy Bits
Hazy Double IPA with a double dry hop of Mosaic
8.6
WeldWerks Brewing Co.
Citra Extra Extra Juicy Bits
Imperial Hazy IPA with Citra hops
8.6
WeldWerks Brewing Co.
Blueberry Pie Berliner
Berliner Weisse soured with lactobacillus then fermented clean with lactose, blueberries and a hint of graham cracker
4.5
WeldWerks Brewing Co.
PB&J Berliner
Pastry Sour Berliner Weisse brewed with peanut flour, strawberry puree and milk sugar
4.6
WeldWerks Brewing Co.
Rye Vanilla Medianoche
The blend of Medianoche Imperial Stout selected from freshly emptied 10-year American oak rye whiskey barrels used to age Medianoche for 18 months. After 18 months of aging in the rye whiskey barrels, the beer was conditioned on copious amounts of Madagascar and Ugandan vanilla beans for over 3 months.
13.9
WeldWerks Brewing Co.
19-Month Medianoche 2019
Imperial Stout was aged in 9-year bourbon barrels for over 19 months
14.8
WeldWerks Brewing Co.
Medianoche Premier, Vol 1.
Blend of barrel-aged Imperial Stout aged in various bourbon, apple brandy, brandy, rye, and Jamaican rum barrels
15.6
Westbound & Down Brewing Co.
Louie
Rye barrel-aged English Style Barleywine
12.0%
Westbound & Down Brewing Co.
Westbound Double IPA
Double IPA
8.86%
Westbound & Down Brewing Co.
Metaberry + Cognac and Vanilla
Cognac barrel-aged raspberry sour ale with vanilla
6.00%
WestFax Brewing Company
Barrel-Aged Beta Wave
Imperial Stout Aged in Laws Whiskey House Bourbon Barrels
10.1
WestFax Brewing Company
Barrel Aged Tears of Our Enemies
Scottish Ale aged 14 months in Breckenridge Bourbon Barrels
7
WestFax Brewing Company
Spirit Guide IPA
Hazy IPA featuring Mosaic, Galaxy, and Simcoe hops
6.1
Wetten Importers - De Troch
Fraise
Strawberry Lambic
3.5
Wetten Importers - De Troch
Oude Gueuze
Gueuze
5.5
Wetten Importers - De Troch
Peche
Peach Lambic
3
Wetten Importers - Dubuisson
Scaldis Amber
Amber Ale
12
Wetten Importers - Dubuisson
Scaldis Peche Mel
Amber Ale with Peach
8.5
Wetten Importers - Eggenberg
Samichlaus Classic
Barrel-Aged Strong Ale
14
Wetten Importers - Oud Beersel
Triple Oak Aged
Quadruple matured 16 months on wooden barrels previously containing Chateauneuf du Pape red wine
10.5
Wetten Importers - Oud Beersel
Green Walnut
Lambic beer that matured in wooden wine barrels with green walnuts
6
Wetten Importers - Oud Beersel
Sour Blend Grand Cru
Tripel Sour Blend Lambic
8
Wetten Importers - Oud Beersel
Oude Vieux Lambiek
Spontaneously fermented Lambic
6
Wetten Importers - Oud Beersel
Oude Vieux Faro
Lambic with candi sugar added
7.5
Wetten Importers - Oud Beersel
Rozen Lambiek
One year old lambic infused with rose petals.
6
Wetten Importers - Oud Beersel
Oude Gueuze
Gueuze
6
Wetten Importers - Oud Beersel
Oude Kriek
Kriek Lambic
6.5
Wetten Importers - Straffe Hendrik
Quadrupel
Quadrupel
11%
Wetten Importers - Straffe Hendrik
Tripel
Tripel
9
Wiley Roots Brewing Company
Du Hast Cake
Bourbon barrel aged German Chocolate Cake Imperial Stout brewed with cacao husk and coconut powder, toasted coconut and ½ lb per barrel of Madagascar Bourbon Vanilla Beans
12%
Wiley Roots Brewing Company
Double Citra Double Galaxy Funk Yo Couch
Farmhouse mixed culture Saison with Brettanomyces double dry hopped with Citra hops and double dry hopped with Galaxy hops
5.50%
Wiley Roots Brewing Company
Temporary Residents: Prescott Paradise
Double barrel aged Wheatwine Ale collaborative with Wren House Brewing Company and Superstition Meadery.
12%
Woods Boss Brewing Company
Secular Morals
Belgian Golden Strong aged it in second use red wine barrels with three different strains of Brett and then on two different years worth of Palisade Peaches.
12.50%
Woods Boss Brewing Company
Wooden Compass
Imperial Stout aged on cherries in red wine barrels.
15%
Woods Boss Brewing Company
Le Petit Dejeuner
Saison
5.3%%
Woods Boss Brewing Company
Above Tree Line
Tequila Barrel-Aged Tripel. Collaboration with Elevation.
12%
Woods Boss Brewing Company
Turpid Morals
Mixed Fermented Belgian Golden Strong
10.50%
Wynkoop Brewing Company
Colorojo
A dry hopped Imperial Red.
8
Wynkoop Brewing Company
Rye'd The Lightning
Imperial Rye IPA
15%
Wynkoop Brewing Company
Belgian Pale Strong Ale
Belgian Pale Ale
7.80%
Wynkoop Brewing Company
Belgian Dark Strong
Belgian Dark Strong Ale
8.50%
Wynkoop Brewing Company
Artillery Ale
Imperial Brown Ale
9.20%
Wynkoop Brewing Company
F.O.A.B. Arms Race Russian Imperial Stout
Russian Imperial Stout
9.00%
---